Product News
12/04/2002
Roland DG Corporation
Roland Introduces Automatic Tool Changer for Unattended Milling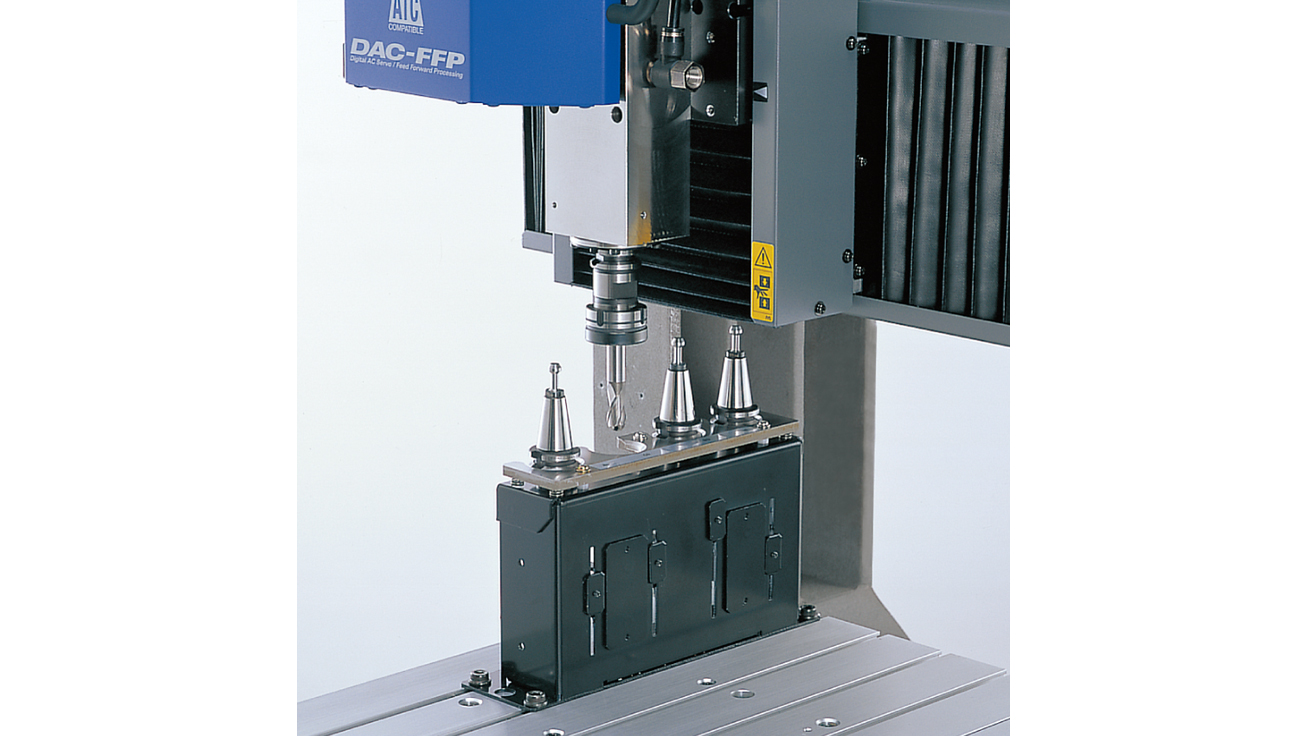 Hamamatsu, Japan, December 3, 2002 – Roland DG Corporation today introduced the Automatic Tool Changer (ATC) — a powerful new 3D accessory that reduces the time and cost associated with product development.
Designed exclusively for the MDX-650, the ATC automatically changes up to eight preset tools of different sizes. From roughing to finishing, the MDX-650 can now mill entire 3D prototypes and models without human intervention.
"The combination of the ATC and Roland MDX-650 makes a skilled worker much more efficient." said M. Osamura, Roland DG Senior Marketing Manager.
"Previously, you needed to tend the machine each time you wanted to change a tool or settings. Now," continued Osamura, "all the necessary settings are made in advance in the software. Engineers are now free to use their time more productively while machining takes place."
‐ Automatic measurement function finds the Z origin position
‐ High-precision ATC spindle included
‐ Supports industry standard NC codes
‐ Optional expansion magazine houses four additional tools for a total of eight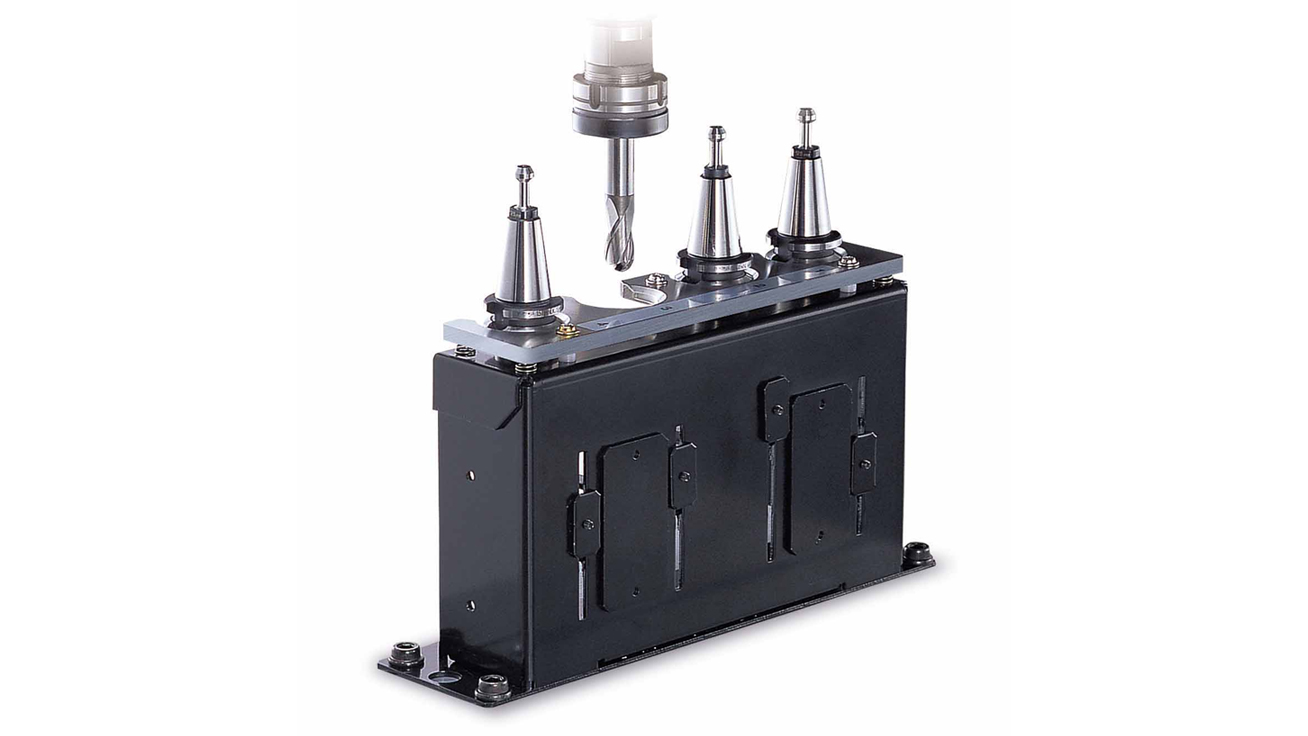 MDX-650
Like all Roland MDX milling devices, the MDX-650 uses SRP (Subtractive Rapid Prototyping) technology to create low-cost prototypes with superior precision. Powered by AC Servo motors on all three axes, it mills polyurethane, ABS, modeling wax, and aluminum. The result is a finished prototype that takes less time and money to produce.
With a combination of the ATC and optional Rotary Axis Unit, the MDX-650 can automatically mill objects on all four sides from roughing to finishing. The MDX-650 also includes powerful software that makes it incredibly easy to operate. Users can actually produce molds and prototypes without professional CNC milling skills. The MDX-650 has a work area of 650 (X) x 450 (Y) x 155 (Z) mm (25-9/16 x 17-11/16 x 6-1/6 inches).
*Drop by and see the latest in Roland equipment at the tradeshow listed below:
Trade show: EuroMold
Location: Exhibition Centre Frankfurt/Main, Germany
Dates: December 4 to 7, 2002
Booth: Hall 9.1 Stand H57
URL: http://euromold.com
Roland DG Corporation (TSE symbol 6789) - First Section, Tokyo Stock Exchange
Phone: +81 (0)53-484-1201 / Fax: +81 (0)53-484-1216