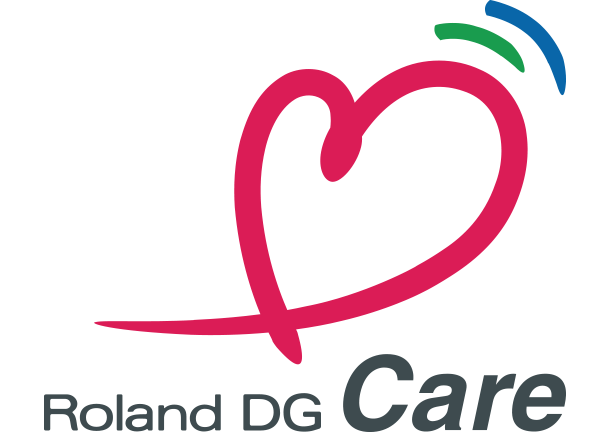 Need support or the latest product information? Find out the Roland DG official site of your region.
Region selector
Product News
05/09/2006
Roland DG Corporation
Roland Introduces SOLJET PRO III XC-540 54" Printer/Cutter, the Ultimate Graphics Production Tool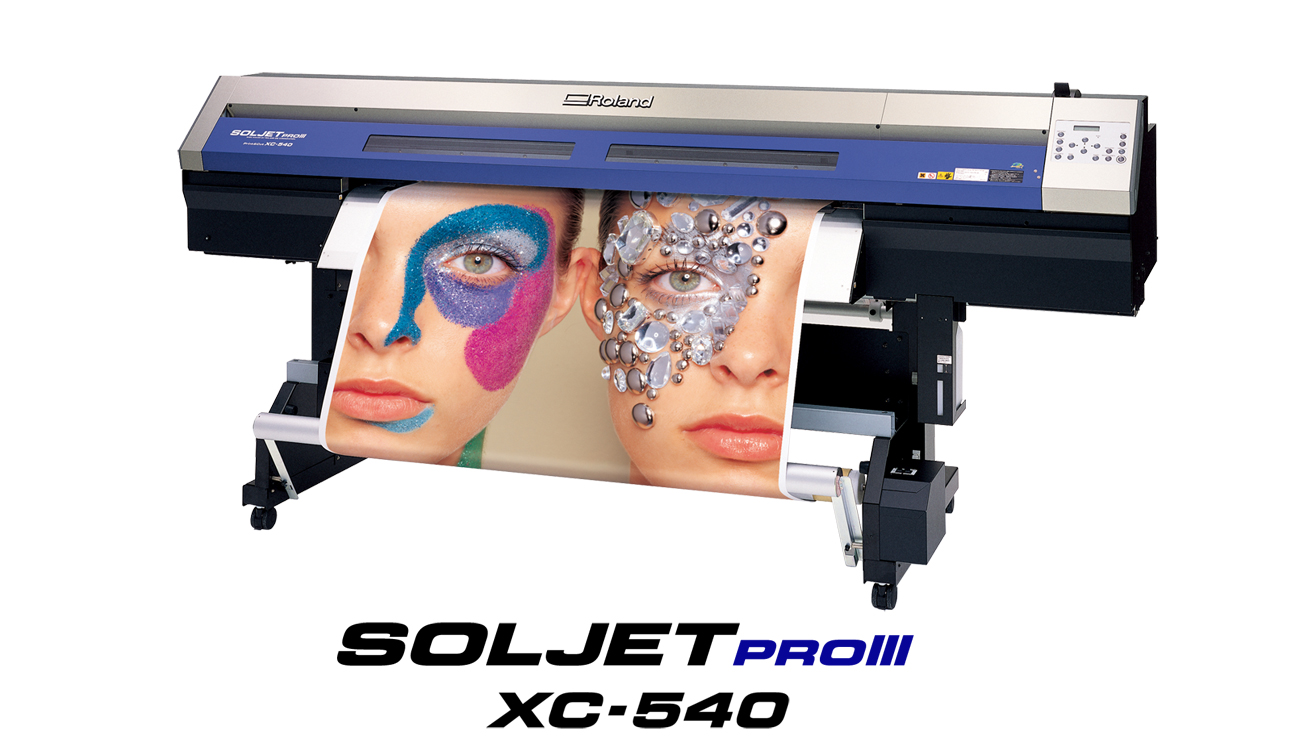 Hamamatsu, Japan, May 9, 2006 – Celebrating 25 years of innovation, vision and leadership for the sign making industry, Roland DG Corporation today introduced the new SOLJET PRO III XC-540, its fastest, most feature-rich wide-format integrated inkjet printer/cutter to date.
Combining photorealistic image quality and precision contour cutting into one 54" device, the XC-540 seamlessly integrates a new generation of hardware and software, including fully-optimized RIP software, to deliver the ultimate Print&Cut solution. Based on superior Roland engineering, the latest SOLJET sets a new standard for performance with up to 1440 x 1440 dpi resolution and a maximum print speed of 41m²/h (445 sqft./hr.). New VersaWorks 2.0 RIP software, award-winning ECO-SOL MAX ink and a range of additional features make the XC-540 the industry's top performing production tool for signs, banners, vehicle graphics, labels, decals, retail displays and more.
"The XC-540 builds on Roland's superior Print&Cut technology with new hardware and software features that make it ideal for banner production and other applications that are shaping the future of the industry," said Kevin Shigenoya, Roland DG marketing manager. "As Roland's fastest and most robust printer/cutter, the XC-540 is a powerful productivity tool and a great investment for professionals looking to grow their businesses."
SOLJET PRO III Features:
- Maximum 1440 dpi resolution and Roland's innovative Print&Cut technology combine for outstanding image quality and precision contour cutting
- Ideal for a wide variety of applications including labels, decals, POP displays, banners, vehicle graphics, signs and more
- New VersaWorks 2.0 RIP software is packed with powerful features including a new spot color library, and functions for spot color replacement, clipping and auto-nesting
- Impressive maximum print speed of 41m²/h (445 sqft/hr) for high-volume production of billboards and large banners
- Integrated tri-heater system quickly dries a wide variety of media for immediate finishing, installation or collection by the take-up roller, even in high-speed mode
- An optional heater and blower are available for even greater productivity
- A new, faster Standard Print mode prints at 14m²/h (150.7sqft/hr) for superior indoor banners with optimum droplet control and ink density
- Seamless integration of hardware, software and fully-optimized RIP software
- Industry-leading ECO-SOL MAX ink delivers the enhanced scratch resistance, quicker drying time, and higher ink density required for outdoor applications
- Included take-up roller supports up to 30kg (66.15 lbs.) for unattended, high-volume production
Roland VersaWorks 2.0 RIP Software Included
VersaWorks 2.0 RIP software utilizes an efficient graphical user interface to deliver consistent, professional results and includes several new upgrades that optimize Roland inkjet technology. New features in Version 2.0 include a spot color library, and functions for spot color replacement, clipping and auto-nesting. Together these features ensure both added convenience and the precision color reproduction required by sign shops, service bureaus and other professionals.
VersaWorks allows users to easily import files from their favorite program without a lengthy learning curve. Standard features include the ability to preview jobs on screen, and layout, edit and print functions including nesting, tiling and auto/manual-layout. In addition, users can automatically update VersaWorks through the Internet, ensuring that they are equipped with the latest software version and ICC profiles available. Built upon the genuine Adobe® PostScript® CPSI™ RIP engine, VersaWorks is compatible with Windows 2000/XP operating systems.
Roland DG Corporation (TSE symbol 6789) - First Section, Tokyo Stock Exchange
Phone: +81 (0)53-484-1201 / Fax: +81 (0)53-484-1216