Corporate News
09/24/2010
Roland DG Corporation
Roland DG Wins Label Industry Global Award for New Innovation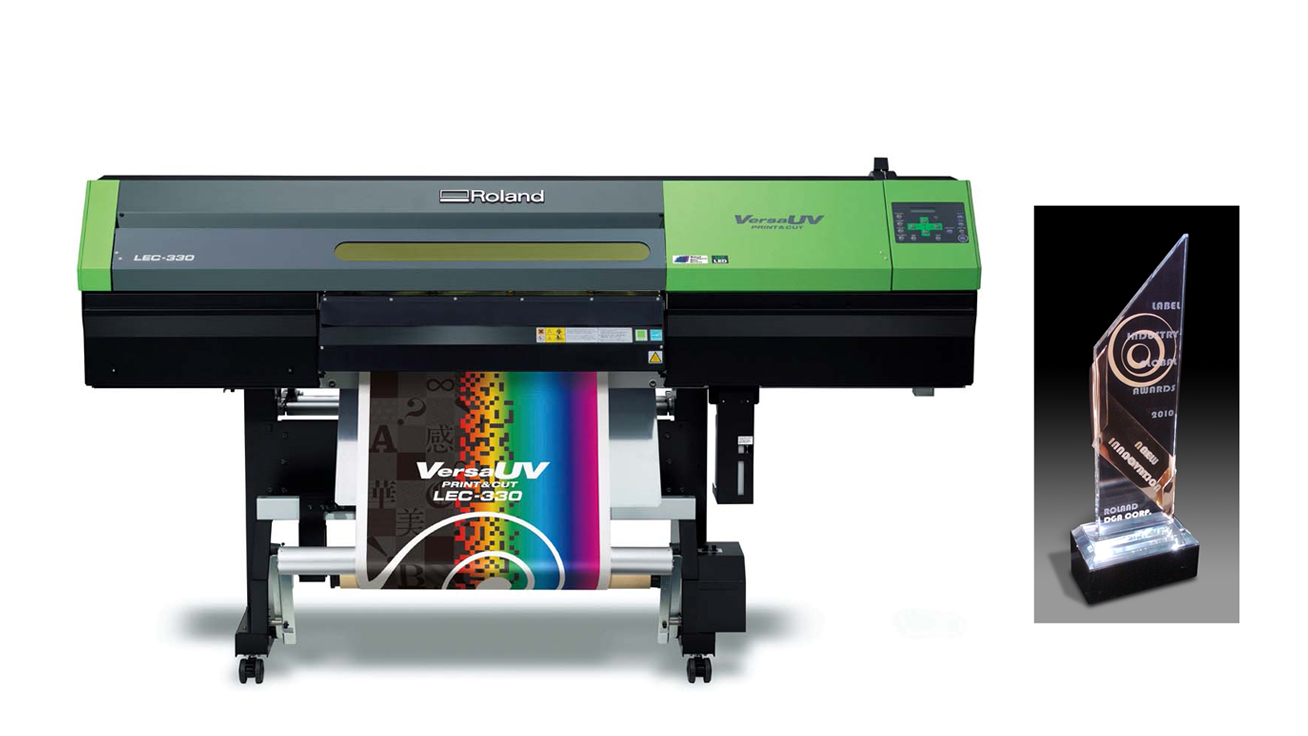 Hamamatsu, Japan, September 24, 2010 – Roland DG Corporation today announced that it has received the 2010 Label Industry Global Award for New Innovation. The award was given at Label Expo Americas 2010 in Chicago and reflects the innovative technology behind Roland's VersaUV wide-format UV-LED inkjet printer/cutter line. The recognition builds on a growing list of accolades for the VersaUV, including past DPI and EDP awards.
"All of us at Roland DG are honored by this recognition and believe that the award reflects the power of VersaUV technology to transform label and packaging businesses," said Kevin Shigeoya, executive officer/general manager of Roland DG. "VersaUV inkjets add value to every graphic produced, printing and contour cutting highly complex designs on a wide range of substrates for labels, decals and packaging prototypes that rival the image quality of offset or gravure printing."
Roland VersaUV Series
Available in 54" and 30" models, VersaUV inkjets go beyond traditional CMYK and White inks to produce layers of Clear Coat for striking textures and effects ranging from gloss area highlights to faux leather and even Braille. Low-heat, long lasting LED lamps are compatible with a wide variety of substrates including synthetic paper, polyester film, paper, vinyl, banner media, PET, leather, plastic, polycarbonates and paper boards.
VersaUV is designed for ease of use and efficiency, is Energy Star certified and features an advanced ink circulation system that ensures consistent high-quality printing and minimizes time and costs. In addition to contour cutting, VersaUV inkjets perforate and crease graphics for a complete production solution all in one device. Roland VersaWorks RIP software is included and features the Roland Texture Library with more than 70 textures that can be applied easily to graphics.
Roland DG Corporation (TSE symbol 6789) - First Section, Tokyo Stock Exchange
Phone: +81 (0)53-484-1201 / Fax: +81 (0)53-484-1216