Corporate News
11/04/2011
Roland DG Corporation
Roland DG wins viscom BEST of 2011 Award
The VersaSTUDIO BN-20 takes out the Signmaking category for its metallic printing, desktop size, and affordability.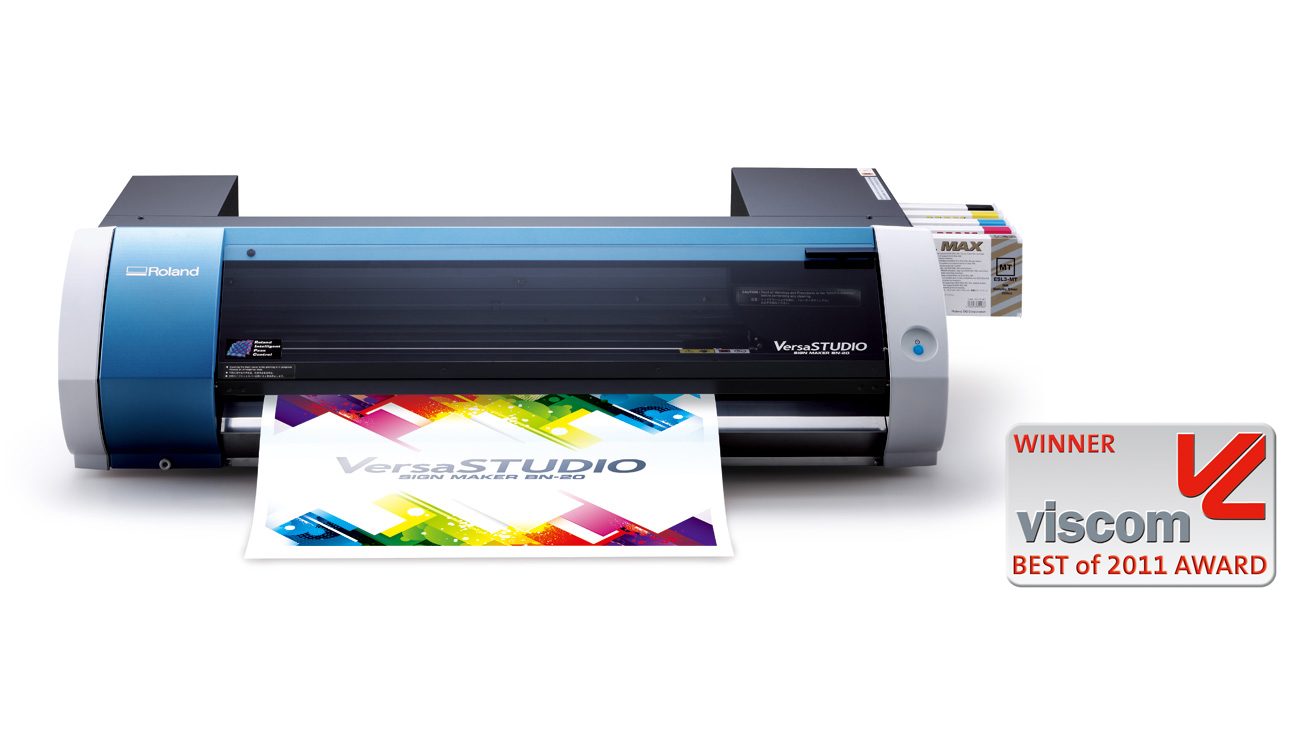 Hamamatsu, Japan, November 4, 2011 – Roland DG Corporation today announced that the VersaSTUDIO BN-20, 20-inch wide metallic Eco-SOL MAX inkjet printer/cutter, received the prestigious viscom BEST of 2011 Award in the sign-making category at viscom Düsseldorf 2011.
"We are pleased that the jury recognized the BN-20's unique ability as a desktop device to print metallic ink, and furthermore offer it at a reasonable price," said Kevin Shigenoya, Roland DG product marketing executive officer. "We aim to meet the needs of businesses and will continue to encourage the broad use of inkjet devices in the market by demonstrating that versatile applications, such as metallic printing, adds value to products and services."
Roland VersaSTUDIO BN-20
The BN-20 is the industry's first metallic desktop eco-solvent printer/cutter. The BN-20 combines all the versatility and advanced features of Roland's latest inkjet printing technologies into a compact, affordable device. The BN-20 quickly and easily produces a wide range of full-color prints with metallic effects, on demand, for apparel heat transfers, labels, decals, POP, promotional signage and more. Integrated print/cut technology allows the BN-20 to contour cut graphics into virtually any shape without additional die cutting equipment. The BN-20 includes powerful Roland VersaWorks® RIP software exclusively developed for Roland inkjets.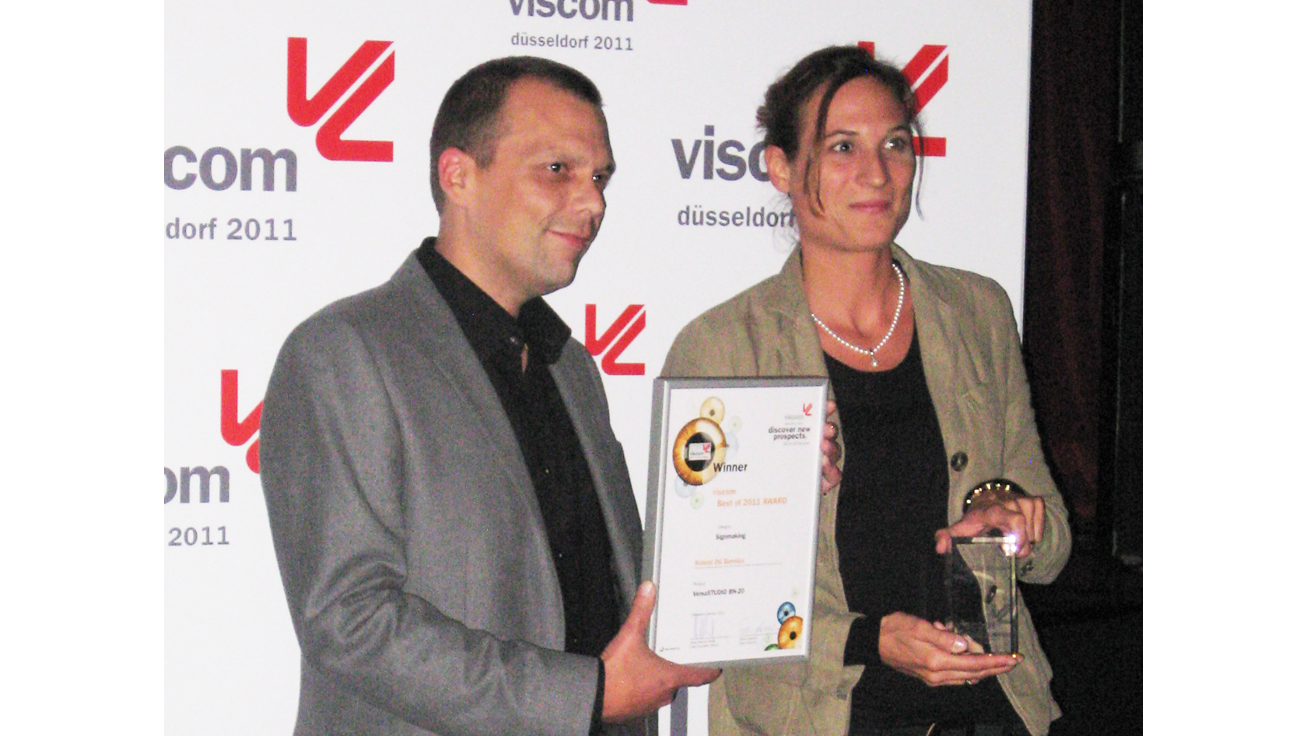 At the award ceremony: (from left to right)
Michel Van Vliet, Product Development Manager - Germany of Roland DG Benelux N.V. and Kathrin Schwarz, Sales Manager - Roland DG Deutschland GmbH
BEST of 2011 Award and viscom Düsseldorf
viscom is the largest trade show in Europe for signmaking industry, taking place biannually, switching between Düsseldorf and Frankfurt. Since it was founded in 1986, viscom has become the leading trade show for visual communication. The viscom Awards honour the innovative achievements of the Viscom exhibitors. There are five categories for the awards: Signmaking, Large-format printing/LFP, Light advertising, Textile refinement and Software. The jury consisted of the editors-in-chief of various trade magazines, representatives of trade organizations and members of the exhibition organization.
Roland DG Corporation (TSE symbol 6789) - First Section, Tokyo Stock Exchange
Phone: +81 (0)53-484-1201 / Fax: +81 (0)53-484-1216