Corporate News
05/15/2014
Roland DG Corporation
Roland DG Unveils Redesigned Tokyo Creative Center and the Hamamatsu HQ Creative Center
Enhancing value propositions through Desktop Fabrication
Hamamatsu, Japan, May 15, 2014 – Roland DG Corporation, the world's leading manufacturer of wide-format inkjet printers and 3D devices, announced the renewal of the Creative Center at the company's Hamamatsu-based headquarters in addition to a redesigned Tokyo Creative Center. These facilities will be instrumental in strengthening how the company delivers value-based solutions to customers.
Roland DG headquarters and its sales offices located around the world are equipped with Creative Centers to provide customer businesses with greater opportunities for development. Each Creative Center has on display creative works made using the company's products to inspire the imagination, and invite customers to experience the potential of our products. By creating an environment where customers can easily share ideas and consult with us about their businesses, we continue to offer them new business ideas as well as solutions that can transform those ideas into reality. In addition, the company offers worldwide customers seminars and workshops designed to help them utilize our equipment and software to their maximum potential and acquire the skills they need for their businesses.
The Creative Centers were redesigned to appeal to customers with the concept of desktop fabrication the company has cultivated over the past quarter of a century and showcase customer value provided by its 3D milling machines. In recent years, digital fabrication through additive manufacturing of resin and other materials in 3D printers has garnered a lot of attention. Here, Roland DG brings its strengths to the table to expand possibilities and create solutions for the customer with subtractive manufacturing, which supports a wider variety of materials, and to provide further creative opportunities with the combination of its 3D milling machines, desktop-sized UV-LED printers, digital engraving machines, and more.
At the Hamamatsu headquarters Creative Center, the company has newly established the 3D Labo Corner, designed with laboratories of designers and engineers in mind. The corner includes illustrations and videos giving a clear and concise look at how Roland DG products can be used to transform imagination into reality, as well as samples carved from a variety of materials. This allows visitors to experience every step in the process of manufacturing using 3D milling machines.
In Tokyo, the Creative Center has been warmly received, seeing over 2,000 visitors since its renovation in March of 2013. With the redesign in April of 2014, the original 200m2 space has been increased by 100m2, granting more area for value solutions for 3D milling machines, UV printers and digital engravers, as well as seminars and workshops. Now more than ever, it is the best environment to find business solutions, achieve efficiency through digital technology, and create high added value.
Satoru Arakawa, head of the Tokyo sales office, commented on the redesign, saying, "At the Tokyo Creative Center, we plan on having a variety of monthly events and technology seminars in addition to meet-ups for users of our products. We want to work with everyone to create the future of digital fabrication, so anyone interested is more than welcome to visit and join us."
3D Labo Corner at the Hamamatsu HQ Creative Center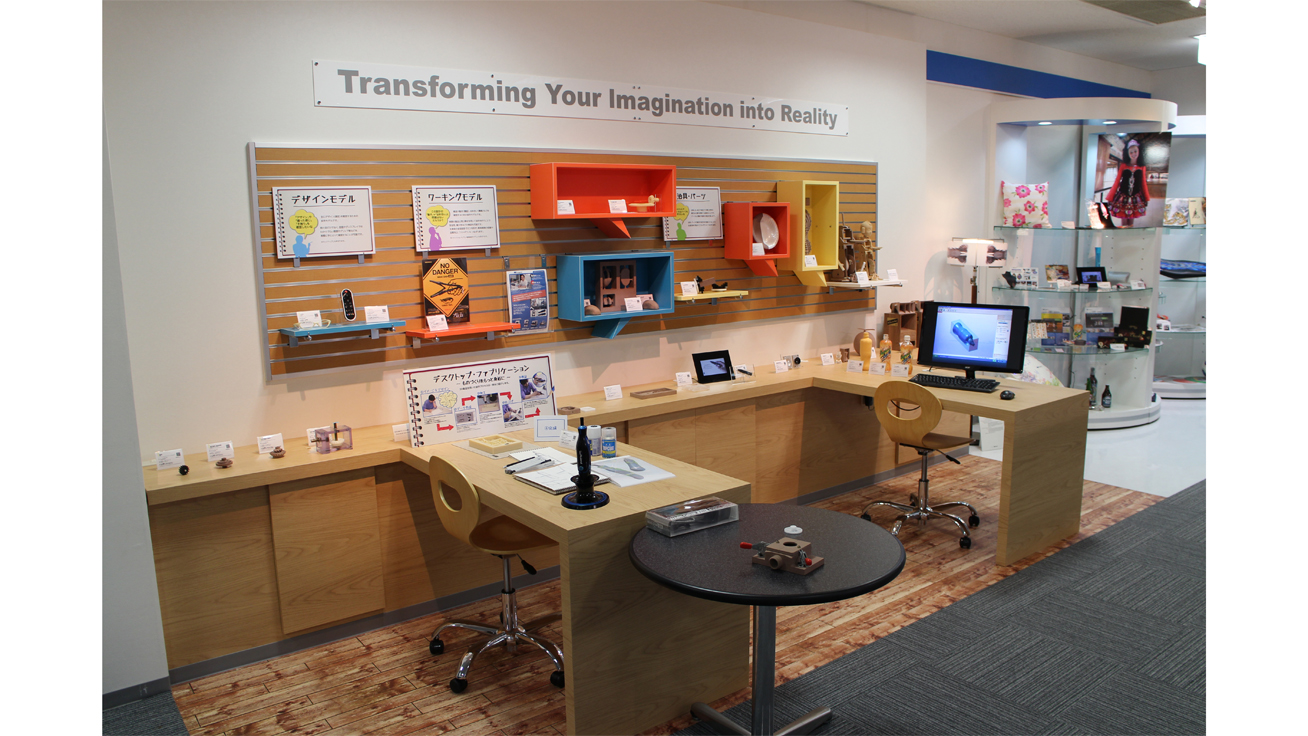 Seminar space at the Tokyo Creative Center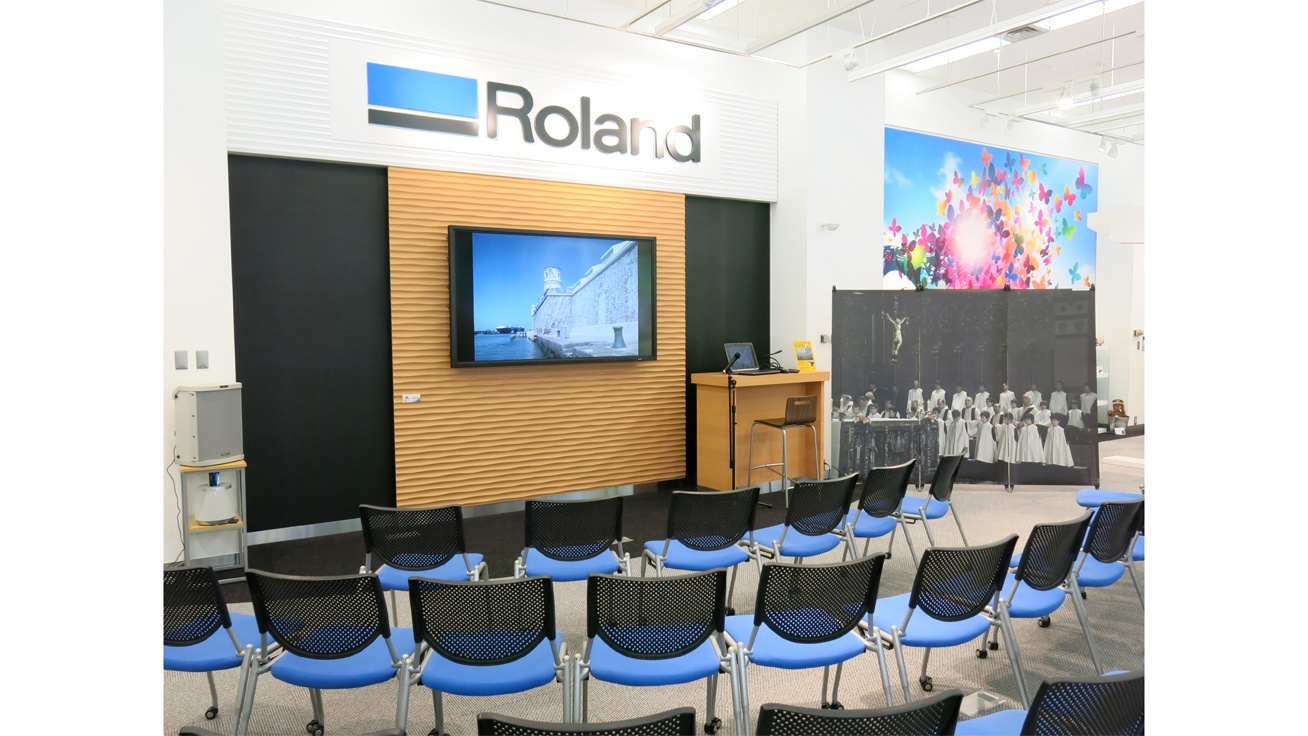 3D devices and applications at the Tokyo Creative Center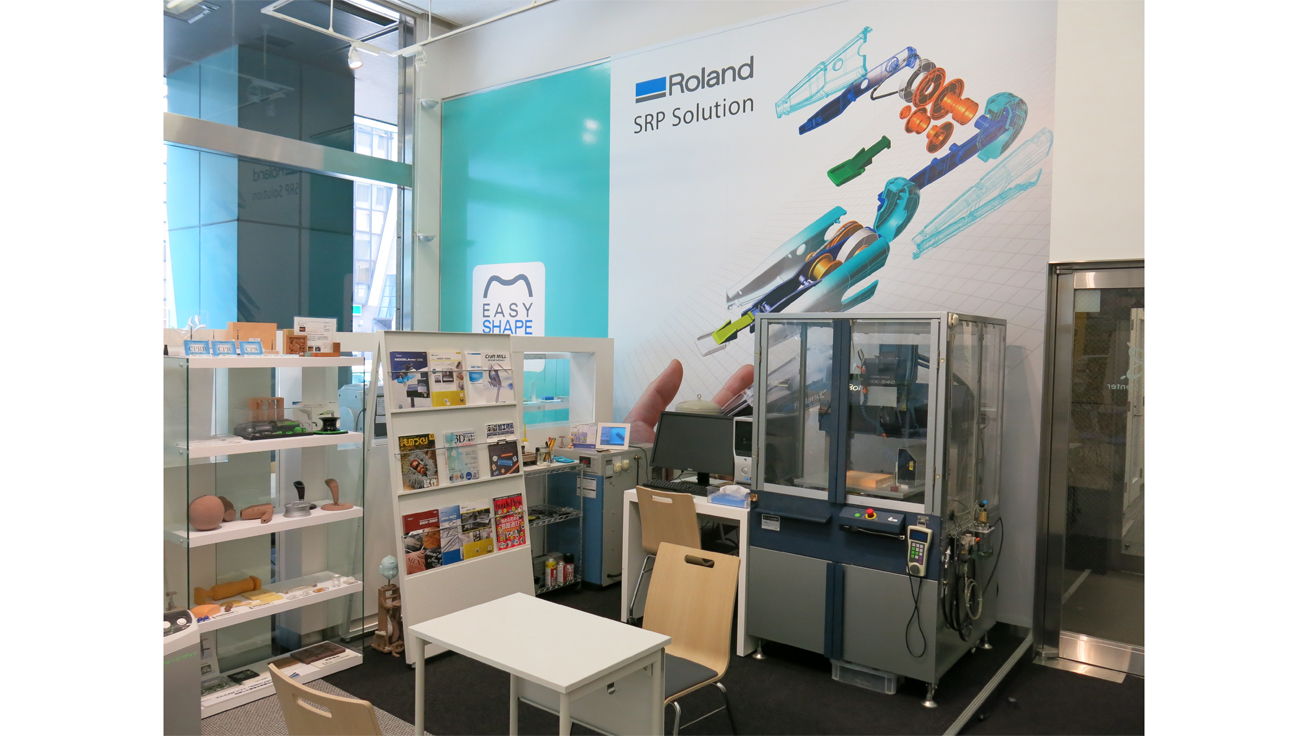 Contacts:

Roland DG Corporation
Marketing Communications Section
+81 (0)53-484-1201
E-Mail:rdg-globalpr@rolanddg.co.jp