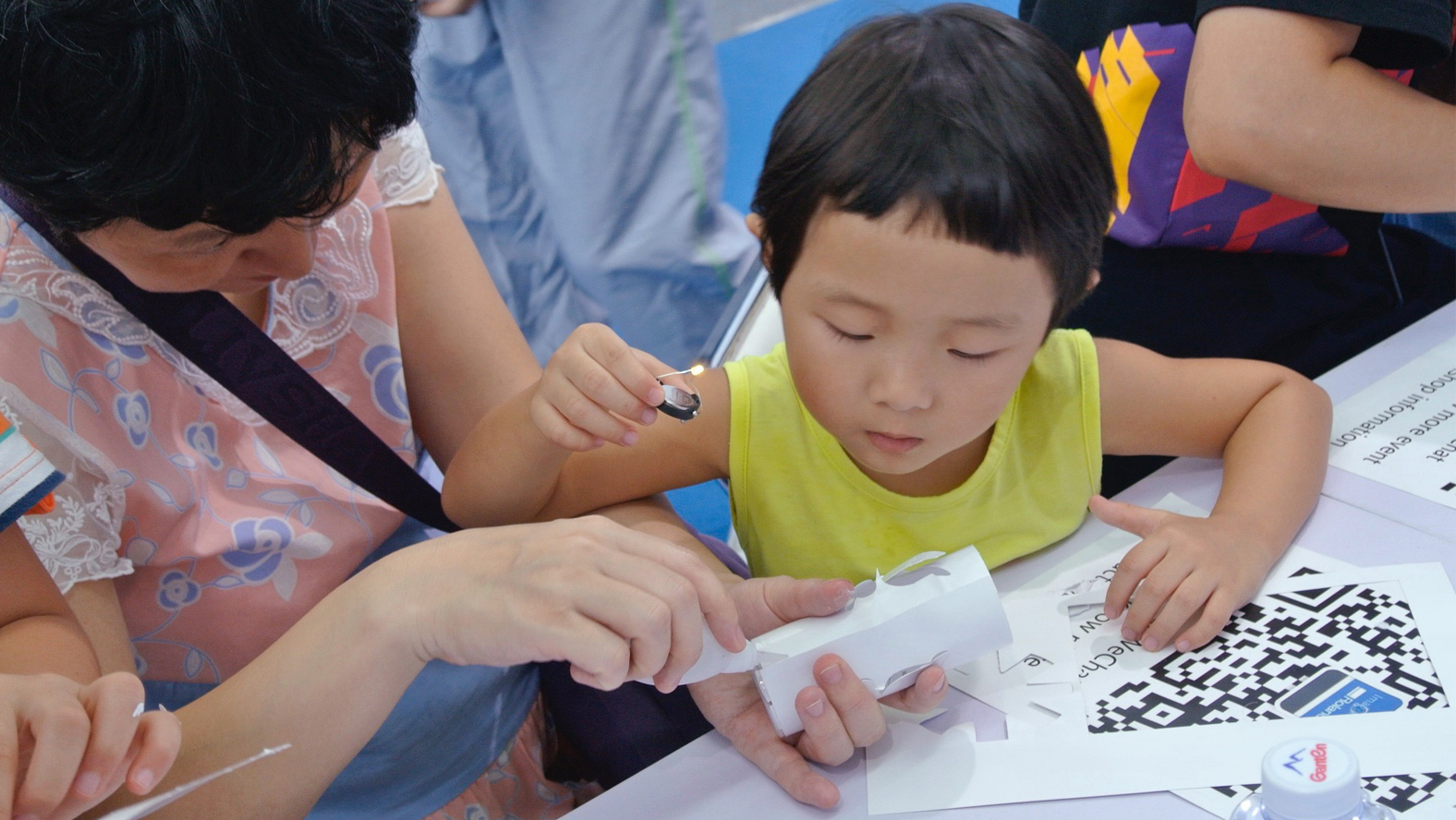 Roland DG Sponsors FAB12, Bringing the Potential of Digital Fabrication to the Chinese Educational Market
Roland DG participates in a wide range of activities and events aimed at expanding the potential of digital fabrication in countries around the world. One of the most recent events was FAB12, the 12th annual meeting of the Fab Lab community, held in Shenzhen, China in August this year. Sponsoring the event for the fourth time, Roland DG hosted a booth and ran workshops at the venue as a way of demonstrating the immense potential of digital fabrication to Fab Lab managers and members as well as Chinese educators training the next generation of innovators. Some 1,500 attendees dropped by the booth over the three days with 600 people attending the workshops. Check the video to see highlights from the booth.
Many visitors left feedback, including Luo Yujie, a member of Canton I-element Maker Space at Guangzhou University. "I had heard about Roland DG products before, but after actually using the SRM-20 3D milling machine, I was very impressed with its performance. I think it will come in handy at industrial and design-based technical schools." Yang Bo, CEO of Shanghai Keybot Intelligent Technology Co., Ltd., a distributor of 3D printers and other digital fabrication equipment in Shanghai which provides STEM education curriculums, had high hopes for the future. "I think the SRM-20 will be great for making small-lot custom printed circuit boards for electronics manufacturing as part of STEM education. I joined the workshop for the LEF-300 UV-LED flatbed inkjet printer and loved the fact that it can print directly on a wide variety of substrates with unique special effects and finishes. I definitely want to show my clients some of the creative works that we made here," he said.

The workshops were planned and run jointly between Roland DG (China) Corporation and the Shanghai Fab Lab XinFab. A total of seven workshop programs featuring Roland DG's digital tools were organized, including electronics manufacturing using 3D milling machines, making lampshade decorations using vinyl cutters, and creating leather bracelets using UV-LED printers.

Cheng Qi, marketing manager at Roland DG (China) Corporation, said, "Many parents and their children – the youngest who was just 4 – attended the workshops. Seeing so many kids putting their creative minds to work and making things so enthusiastically is the first step in showing how our products can be used for childhood education. XinFab has a lot of members who work in the educational sector. Moving forward, we will be looking at introducing curriculums that include digital fabrication using our products in the Chinese educational market, and we hope to boost the ties between XinFab and education here."