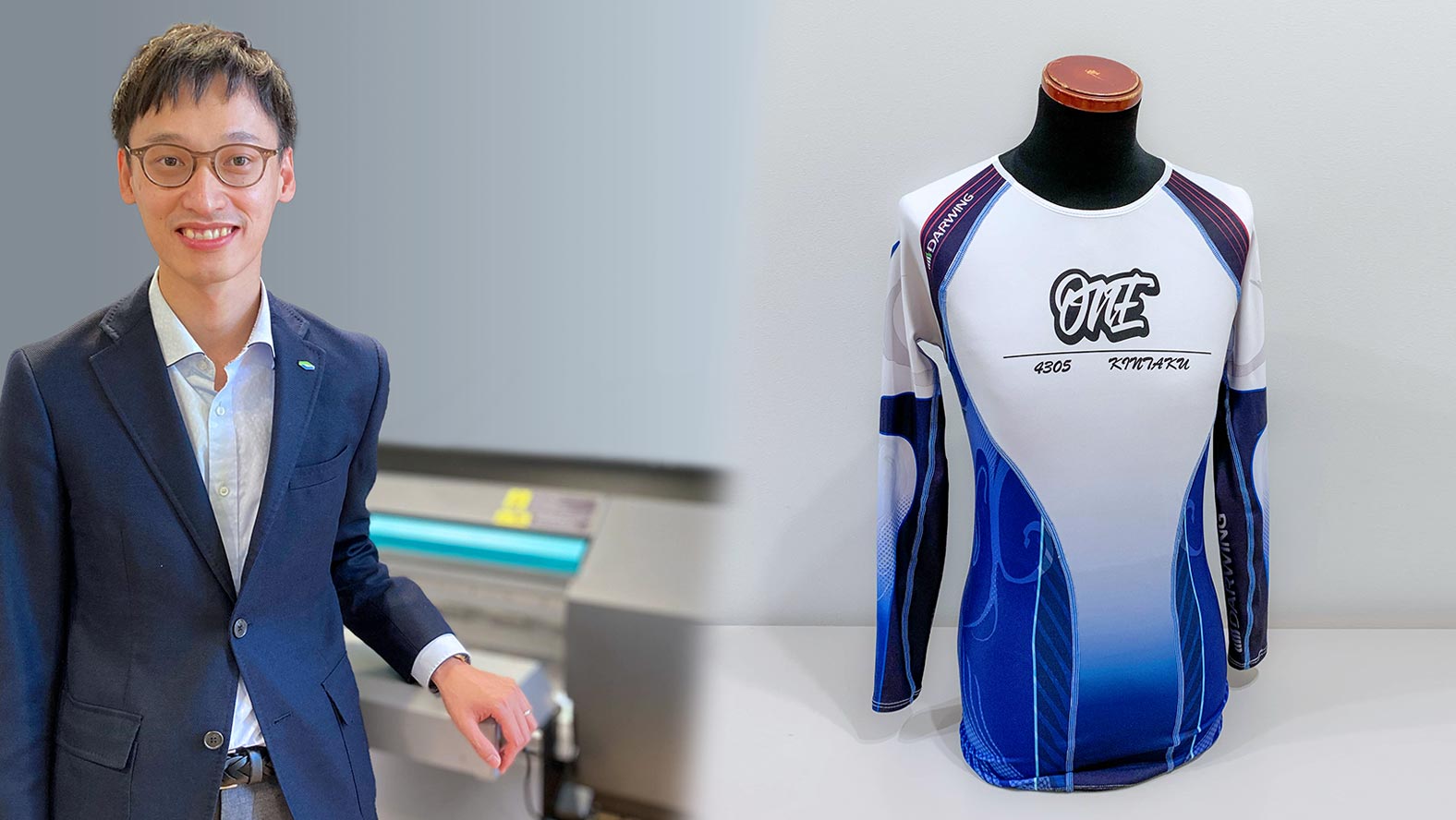 Using Inkjet Printers to Design Comfortable and Functional Sportswear Faster
01/06/2022 Digital Printing
Daiya Industry Co., Ltd. in Okayama Prefecture, Japan, is a manufacturer of support clothing and other medical products that uses Roland DG's inkjet printers to produce made-to-order designs and in-house prototypes. We organized an online meeting to chat with Tomohiro Igi, who is in charge of product planning and development at Daiya.
Creating unique products for a healthy lifestyle
Roland DG: To begin with, please tell us about your company.
Our company develops, manufactures and sells products like compression clothing, back braces, sportswear with posture support, and underwear like tights. Our products are available to patients at approximately 25,000 orthopedic clinics and acupuncture clinics located all over Japan. Professional users working at job sites and individual customers can purchase our products through our own personalized online shopping portal. We have also launched a new line of pet care products.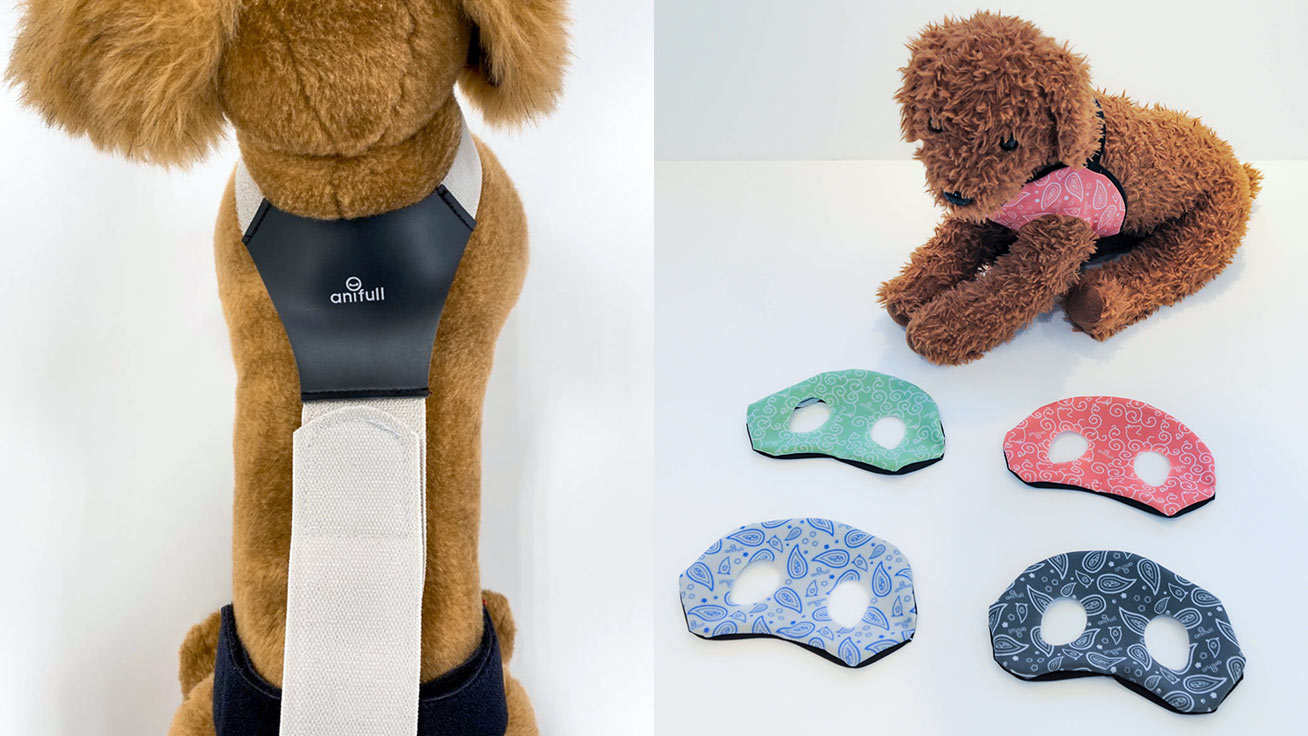 Comfortable dog harness and suitable covers.
Apparently you also make made-to-order products, too.
Our range of compression clothing and back braces are available in small, medium and large sizes, but we provide a made-to-order service for customers who find that these sizes are unsuitable, or users who need customized products to assist with movement in certain sports.
An example of this is when athletes require support in different areas due to past injuries or their particular body type, compared to other athletes playing the same sport. We design and make products to suit our customers' requirements to ensure that products are easy to wear and comfortable, even after prolonged use.
More recently, we have begun receiving more orders from Kyotei boat-racing racers, and we also cater to racers in a wide range of other types of sports like track-and-field, sumo, and shoot boxing (a stand-up fighting sport originated in Japan).
Customized sportswear for Kyotei boat racing.
How do you make your products?
We make the majority of our existing line of products at partner factories in Japan, but small-lot production and prototypes are developed at our head office in Okayama City (photo below). Our head office building is actually a health and wellness center that features our offices, production and prototype workshop, a combination showroom and direct-managed store for customers, and a sports gym.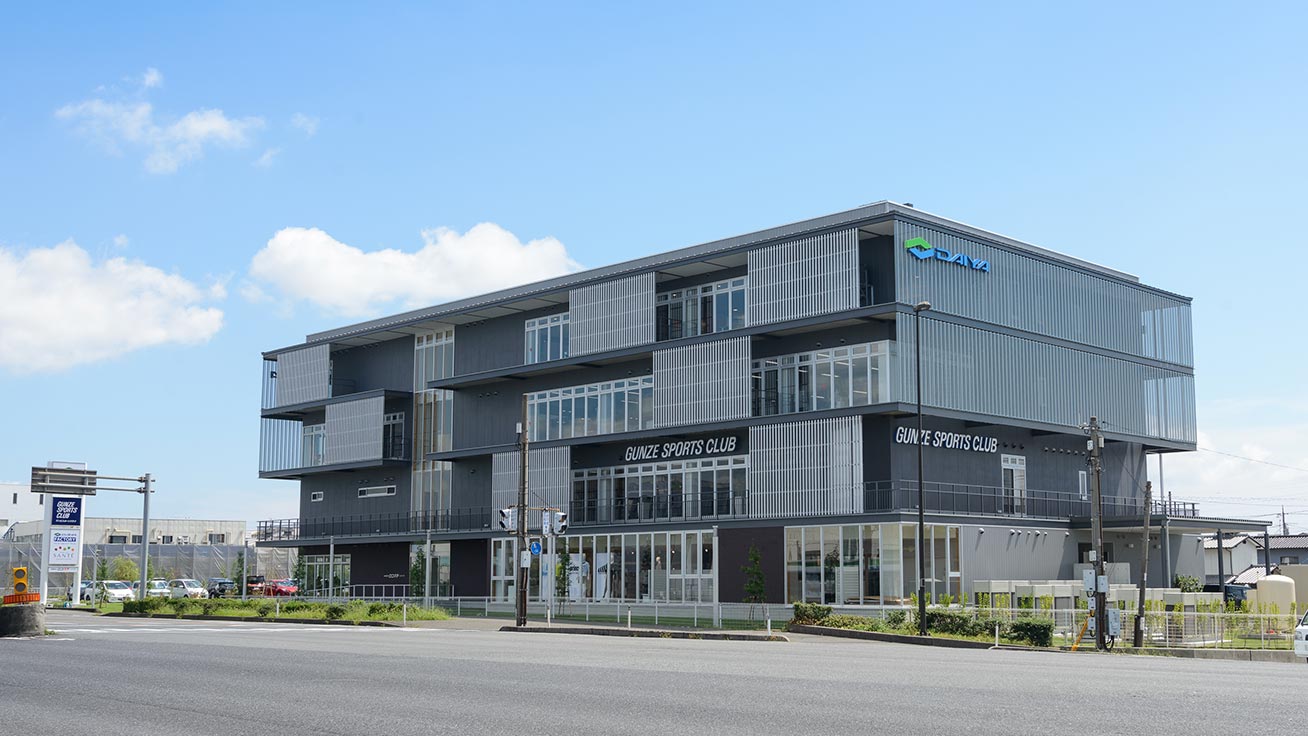 Products are developed by a single designer who covers each and every step of the overall process, from development and design through to sewing the prototypes. To make it easier for designers to turn their ideas into an actual product, our design workshop is packed with different materials and equipment like a small fabric cutting machine, about 20 sewing machines, and Roland DG's inkjet printers.
Small-lot production and prototypes are made at the production workshop.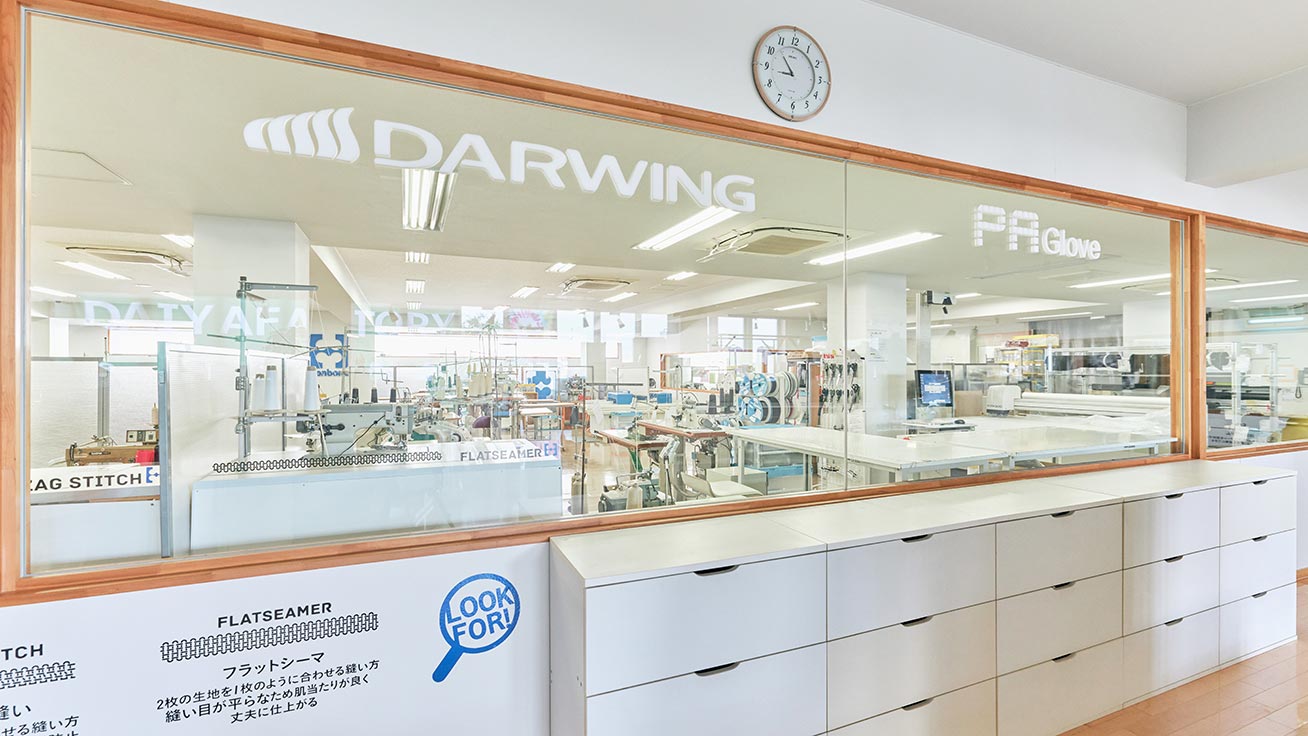 Visitors are able to view the manufacturing process at the production workshop.
Customers are not only able to try on products at our showroom, but can also have their measurements taken to begin the process for made-to-order sizes and designs. COVID-19 made it difficult for customers to visit our showroom for a while, but we hope to increase our sales of made-to-order products for individual customers.
Inkjet printers are essential for made-to-order production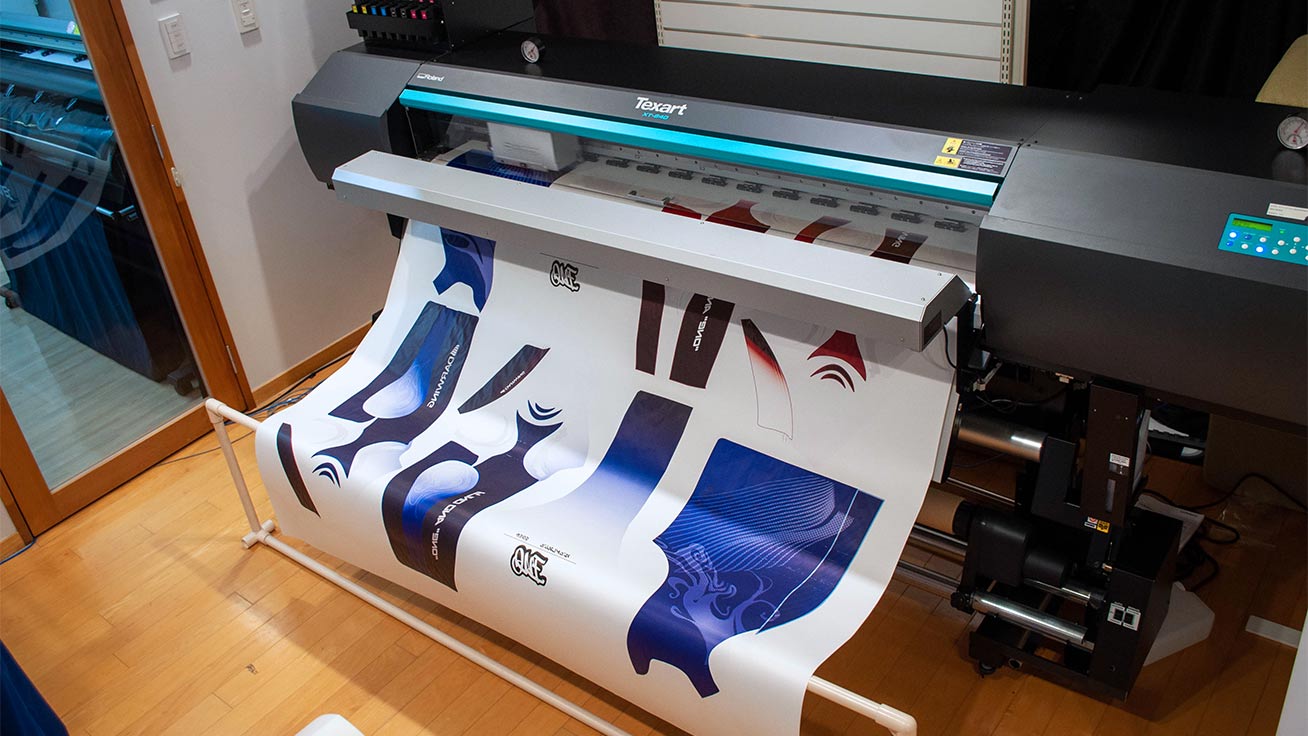 The Texart XT-640 dye sublimation printer.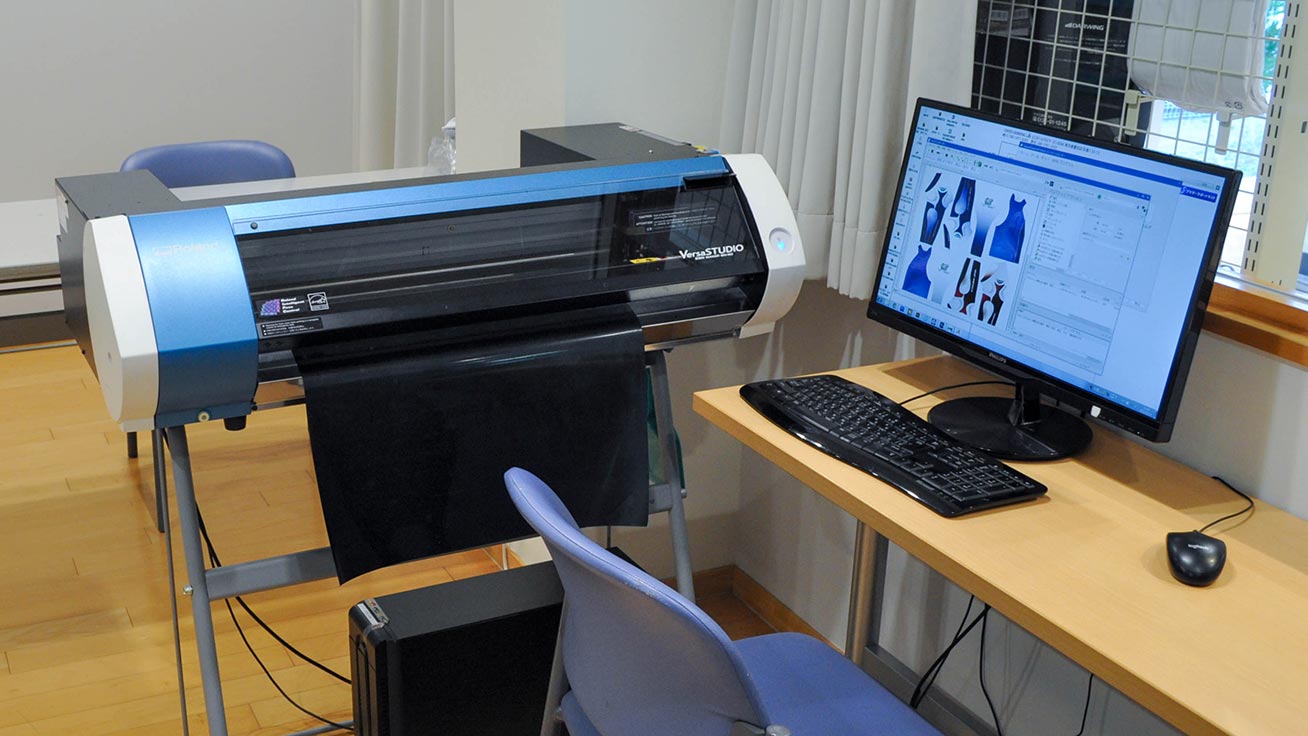 The VersaSTUDIO BN-20 desktop inkjet printer/cutter.
Can you tell us the background that led you to begin using inkjet printers?
We used to add brand names and serial numbers to our products by sewing tags on, but we were concerned about skin irritation caused by the tags. We wanted to transfer logos directly to the fabric to avoid this, so we began using the BN-20 desktop inkjet printer/cutter in 2016.
We also used to send fabric for our order-made items to partner factories but this made it tricky to cut down on delivery lead-times, so we turned to the Texart XT-640 dye sublimation printer to enable making these fabrics right here at our own workshop. Now we print designs and patterns on the entire fabric using sublimation transfer printing.*
* This process involves printing designs in inverse onto transfer paper, and then transferring the designs to polyester using heat.
What are some of the latest products you have come up with?
These days we are using inkjet printers to make underwear for Kyotei boat racers and clothing for off-road trail bike riders.
Customers have told us they love murenMask, a basic fabric mask developed at our own workshop that makes it easier to breathe without a stuffy feel while talking or exercising. There was a severe shortage of masks in Japan last year, so we designed murenMask by applying the techniques and concepts we have fine-tuned here.
The variety of designs we can supply has expanded immensely since we started using inkjet printers. In fact, we made masks featuring designs that we asked the public to send in (photo below), and even partnered with local sports teams to produce masks so people can support their favorite teams.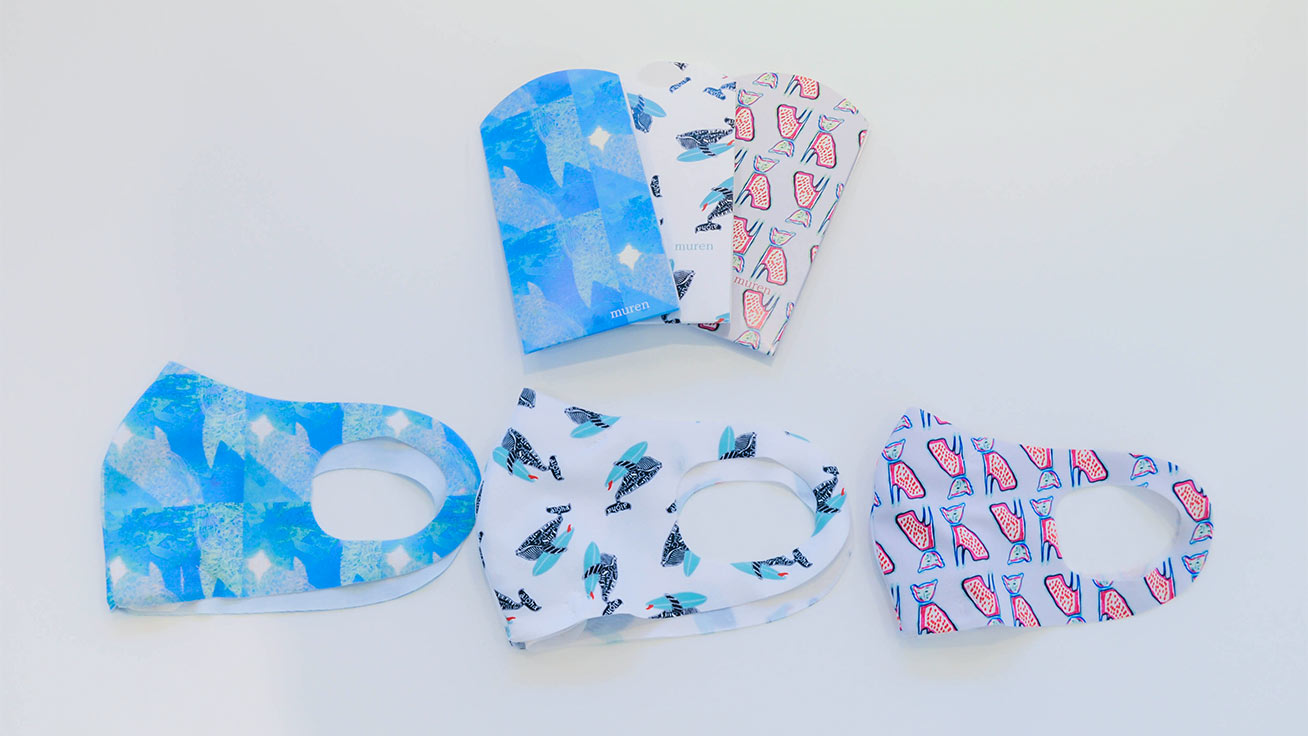 What are your impressions after using the dye sublimation printer?
We first used these printers when we made the masks, and the colors were so much better than I was expecting. I was particularly amazed at how bright colors like pink looked. I am very pleased with the finish of solid colors and gradations that we often use in our clothing range.
We use the same fabric and quality for our prototypes as the final products, but the lengthy lead-times before we shifted to printers meant we were unable to create the printed areas very well. Now our designers can print designs during the prototype stage, which gives them a better idea of what their final product will look like. Dye sublimation printers also make the product planning stage much smoother because more realistic ideas can be shown to customers or others in the company.
These printers completely eliminate the need for a dyeing process, which makes overall development much faster. Now designs can be completed in the morning and printed at lunch time, so that prototypes are ready in the afternoon.
As part of Kyotei boat race regulations, racers are not permitted to make contact with people outside before a race. This can cause problems if they need samples in a hurry because they cannot be contacted. Racers have told us they appreciate how much faster things are after we began using dye sublimation printers.
Making customization easier
To finish our conversation, how do you hope to expand business moving forward?
Instead of designing our existing product line-up to suit a broad range of body types, we want to focus more on designing products that suit individual customers by expanding on the made-to-order concept. I am confident that with inkjet printers, we will be able to handle any increase in design requests to suit the way a particular customer wants to use a product.
Jogging or training for marathons are examples that we noticed in particular during COVID-19. By providing the option of adding designs to our unique range of functional sportswear, we hope to cater to customers who want to reduce the impact on their knees while they are jogging, or who want to wear clothing featuring one-of-a-kind designs to help boost their motivation.
Other ideas we are considering to make it easier for customers to order their own customized products include developing a production process with a similar delivery lead-time as our existing line-up, and launching a service that allows designs to be customized online.
It was wonderful to hear how our printers are being used to make products that help people enjoy a more active lifestyle.