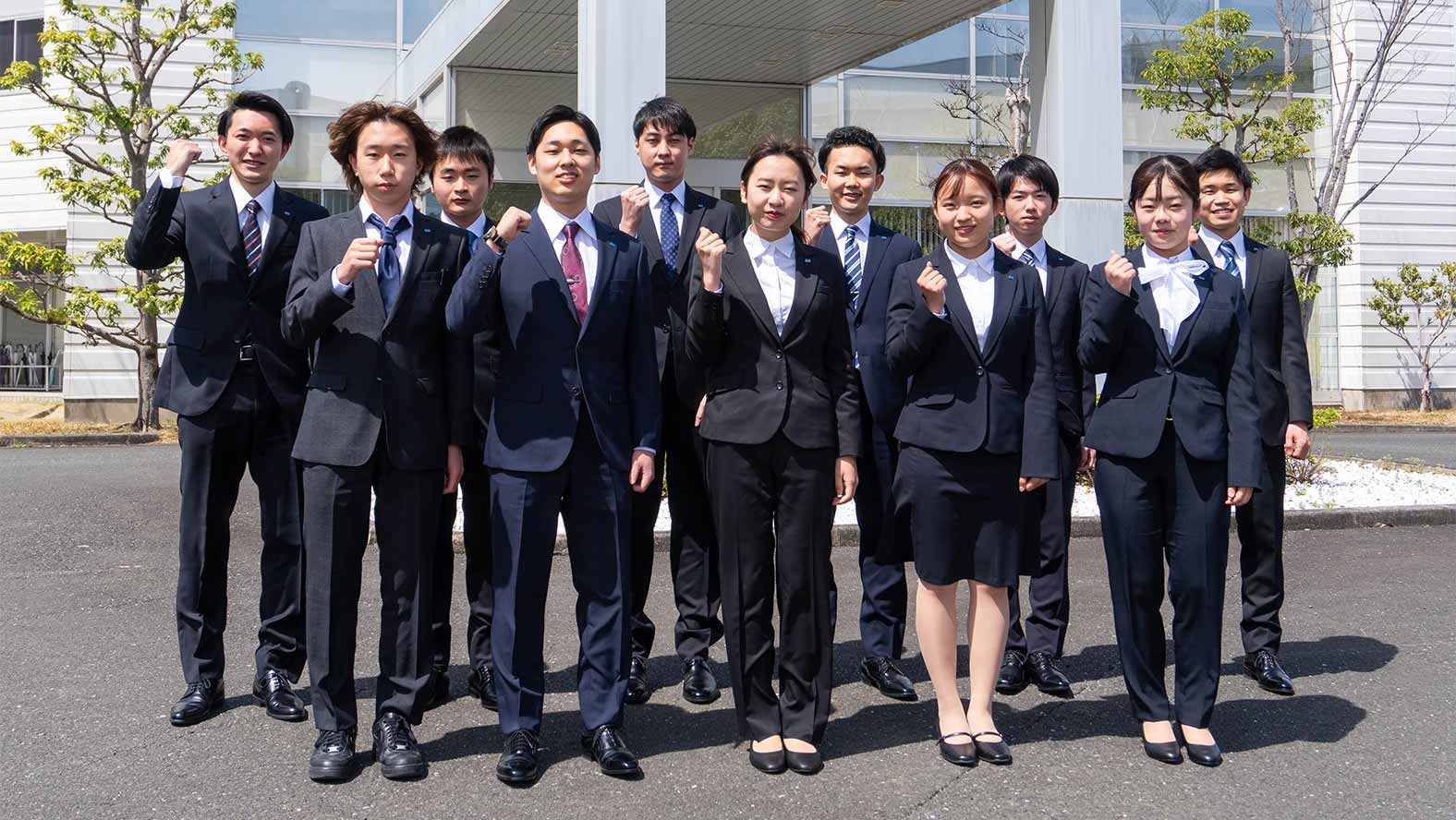 Roland DG Welcomes New Employees for 2022
04/12/2022 Corporate Activities
Roland DG held its orientation ceremony for eleven new employees at its Hamamatsu headquarters on April 1, 2022.
President Tanabe welcomed the new employees and gave them an overview of Roland DG's history, including the way the company has spurred innovation by constantly developing innovative ideas and products. "I'd like to see you continue our tradition of finding new opportunities and creating new markets," he explained. He then encouraged them by adding, "Explore the realms of your own imagination and turn any ideas you have into reality."
The new employees appeared anxious at the ceremony, but demonstrated keen determination of their future endeavors: "I will focus on learning new things every day, and improve myself so that I can give back to society as soon as possible;" "I will do my best to make improvements, both as an engineer and as a person;" and "I am very persistent, so I will use this skill to accomplish all of my tasks."
The new employees will spend a month involved in training before being assigned to their respective divisions. As we shift to a new normal together with the COVID-19 pandemic, we look forward to witnessing the new employees mature and make valuable contributions!