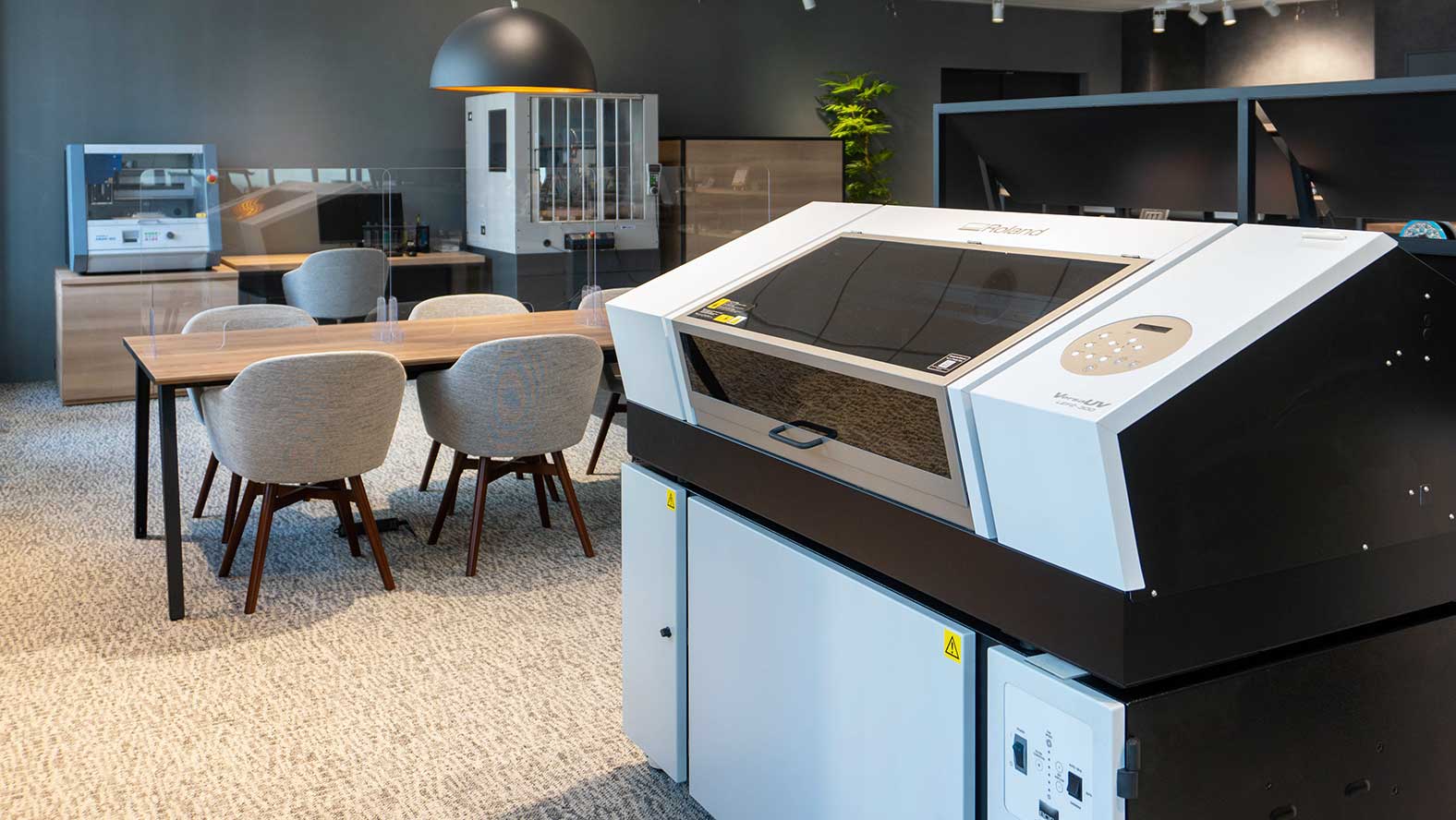 Roland DG Unveils New Tokyo Creative Center
04/18/2022 Corporate Activities, Digital Printing, 3D Digital Fabrication
The Tokyo Creative Center is the largest Roland DG demonstration center in Japan and is located at its Tokyo-based sales office. It was recently refurbished and relocated to Shinagawa where it re-opened its doors to visitors on February 28, 2022.
Photo: VersaUV LEF2-300 benchtop flatbed UV Printer (front) and 3D digital fabrication tools on display.
Creative Centers Provide Tips for Growing or Starting a Profitable Business
Roland DG operates Creative Centers at its sales offices around the world as a way to provide customers a rich, innovative showcase of applications to assist their business.
The new Creative Center showcases the latest Roland DG product lineup including inkjet printers and 3D digital fabrication tools. It also features exhibits of application samples made with our products for customizing goods, 3D digital fabrication, and making prototypes. We regularly call for submissions of works made by users.
Click here for the latest updates or to book a visit to the Tokyo Creative Center (Japanese text only). We hope to see you there.
Watch a video of the Tokyo office and Creative Center here. (Updated on August 2022)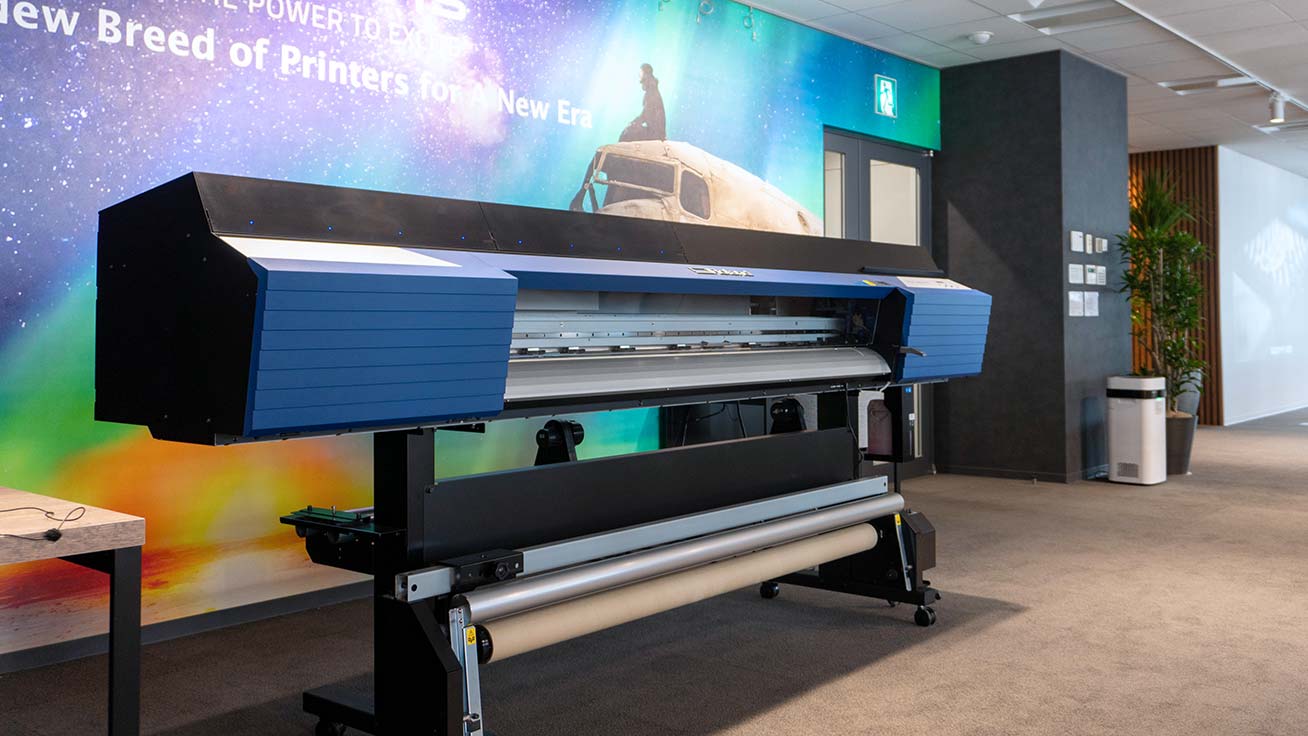 The TrueVIS series of inkjet printers on display with the print-only VF2-640 model shown here.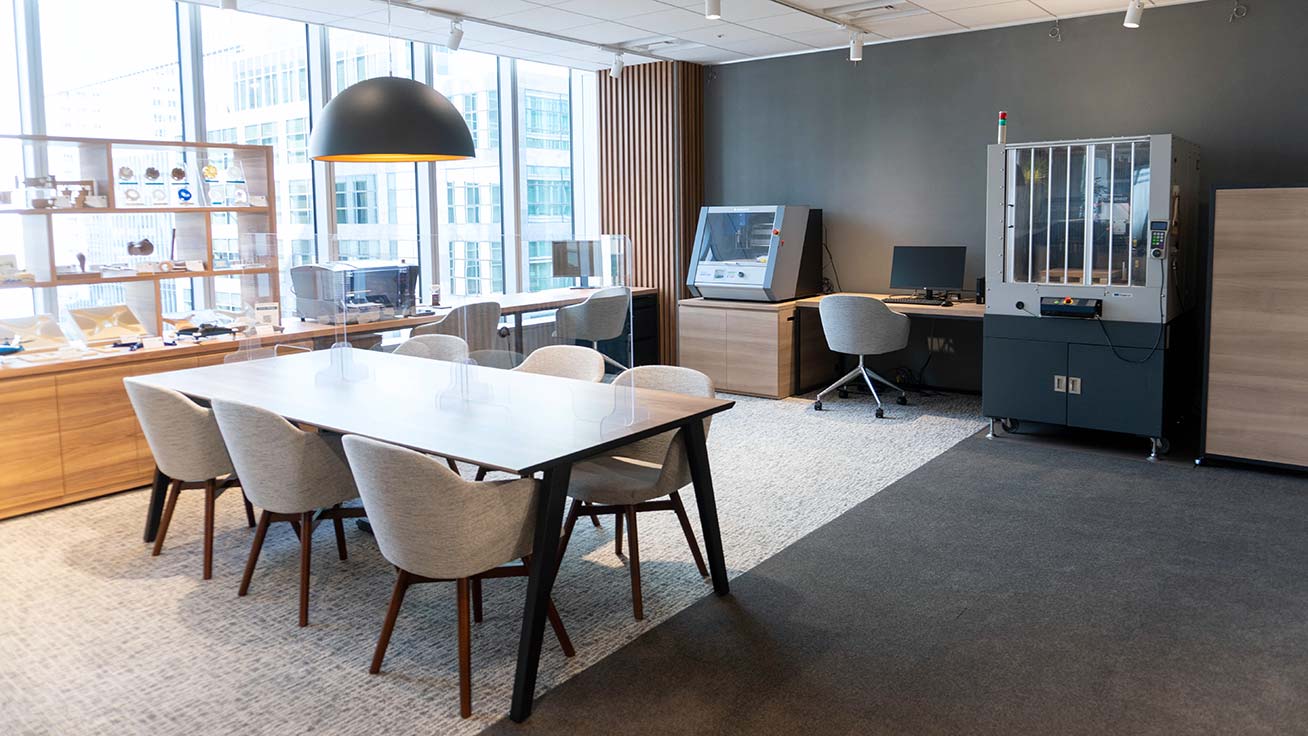 3D digital fabrication tool exhibits include the MDX-540S-AP (right) and MDX-50 (center) milling machines, and the DE-3 engraver (left).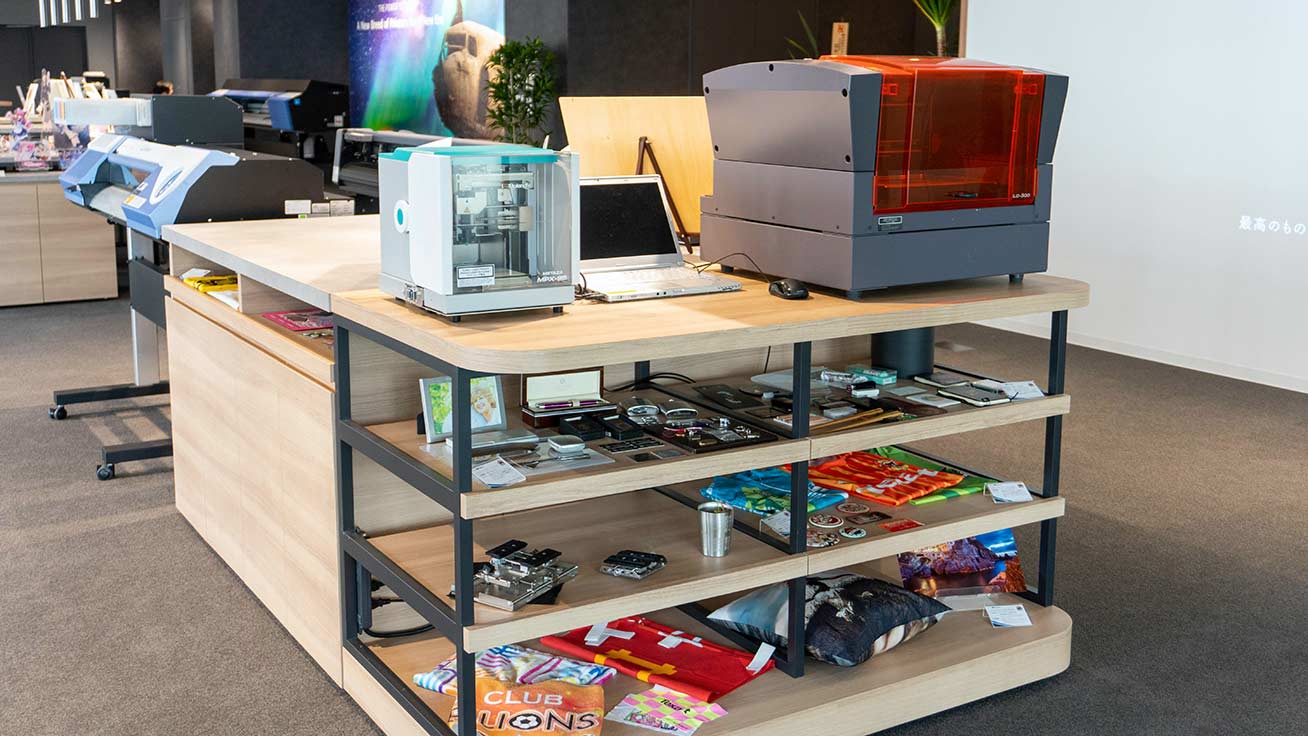 The METAZA MPX-95 photo impact printer (left) and LD-300 laser decorator (right) designed for customizing accessories on benchtops.