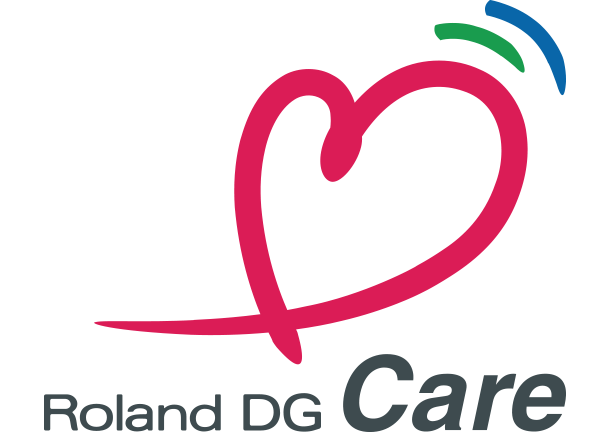 Product News
05/31/2005
Roland DG Corporation
Roland Introduces New CAMM-1 GX-24 Servo High-Performance Desktop Vinyl Cutter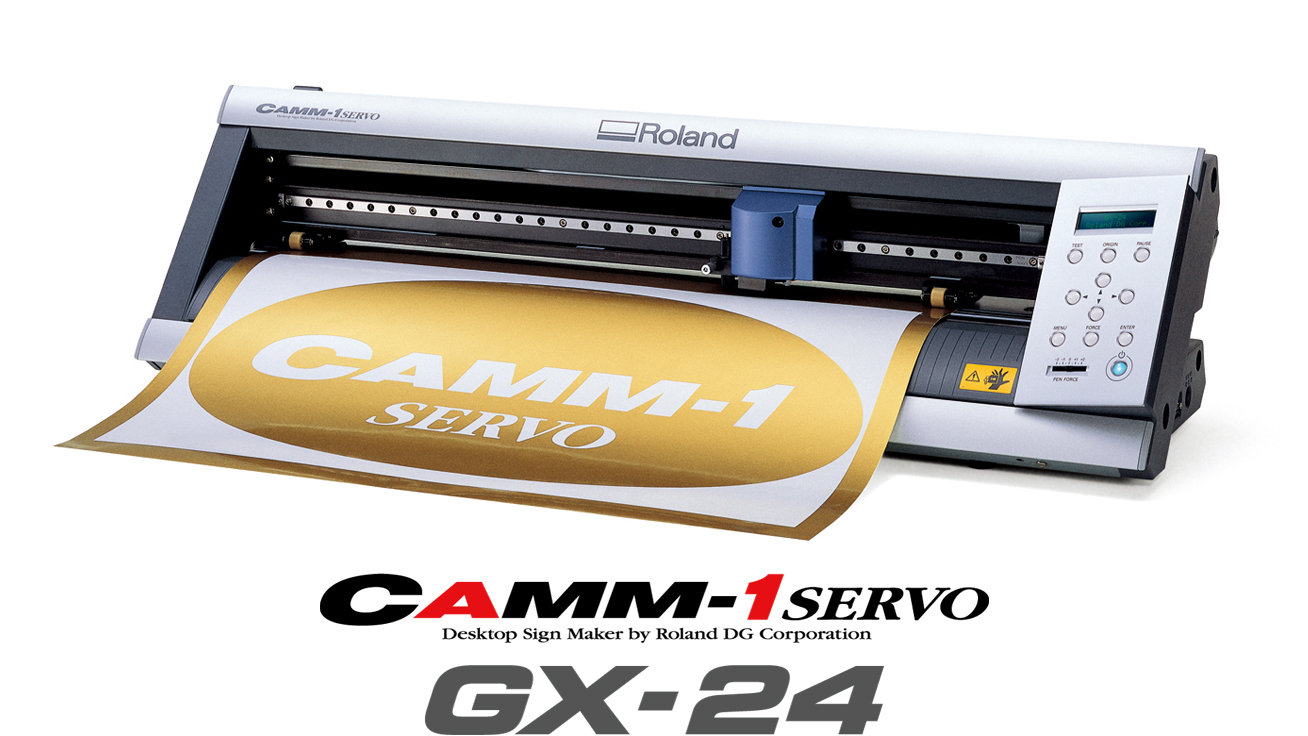 Hamamatsu, Japan, May 31, 2005 – Roland DG Corporation, a worldwide leader in the manufacture of signmaking devices, today introduced the 24"-wide GX-24 Servo vinyl cutter, the fastest, most precise Roland desktop vinyl cutter to date and a powerful addition to the CAMM-1 family of sign making products.
For more than 17 years, CAMM-1 vinyl cutters have been widely recognized as the industry's most reliable and cost-effective solutions for producing banners, vehicle graphics, pinstriping, store displays, point-of-purchase materials, informational signs, backlit displays, flock heat transfers, stencils, and almost any other cut vinyl graphic. The GX-24 Servo builds on this technology with new advanced features that make it faster, more precise, more versatile, and easier to use. Significant new features include the addition of digitally powered servo motors for enhanced speed and performance; a new optical sensor that allows precision cutting of printed graphics; and Roland CutStudio, a powerful new easy-to-use design software.
"The GX-24 Servo delivers new levels of performance and versatility," said Kevin Shigenoya, Roland DG product manager. "In addition to cutting traditional vinyl graphics, it features a newly added optical sensor that allows it to contour cut flock heat transfers, labels, decals and other graphics printed with a commercially available printer. The GX-24 Servo features Roland CutStudio software, a full-featured design package that also functions as plug-in software for Adobe Illustrator and CorelDRAW."
The GX-24 Servo uses digital servo motors to achieve a maximum cutting speed of 20 inches per second, 25 percent faster than previous CAMM-1 desktop vinyl cutters. In addition, the GX-24 Servo features an enhanced mechanical resolution of 0.0005" and an increased blade pressure of up to 250 grams. For added versatility, the GX-24 Servo includes a unique optical registration system that automatically locates registration marks produced by a variety of print-only devices so that printed graphics can be accurately contour cut.
GX-24 Features:
- Achieves a maximum cutting speed of 20" per second
- Delivers up to 250g blade force
- Achieves a mechanical resolution of 0.0005"
- Offers a maximum cutting width of 23"
- Supports a range of materials including vinyl, paint mask, reflective vinyls, twill, heat transfer, and sandblast resist
- Features optical registration sensor for print-and-cut workflow
- Includes CutStudio, easy-to-use design software
- CutStudio functions as plug-in software for Windows Adobe Illustrator 9/10/CS and CorelDRAW 10/11/12
- Includes Windows driver
- Stores up to eight settings for commonly used blade and media combinations
- Features a newly-designed tilted blue LCD panel for easy viewing and navigation
- Features serial and USB interfaces for easy PC connection
Roland CutStudio
Engineered for ease of use, Roland CutStudio software features a wide variety of design tools that allow users to create cutting data quickly and easily. CutStudio performs as a plug-in for Adobe Illustrator 9/10/CS and CorelDRAW 10/11/12, supports BMP, JPG, STX, AI, and EPS file formats, and accepts scanned images from TWAIN 32 scanners. In addition, CutStudio enables users to enlarge, reduce, reposition, rotate and mirror images, and to cut data without outlining text. For larger jobs, a unique tiling feature allows users to divide an image into as many as four tiles for output to the GX-24 Servo. CutStudio is compatible with Windows 98 SE/Me/2000/XP.
Roland DG Corporation (TSE symbol 6789) - First Section, Tokyo Stock Exchange
Phone: +81 (0)53-484-1201 / Fax: +81 (0)53-484-1216