Corporate News
06/18/2010
Roland DG Corporation
Roland DG Wins 3 EDP Awards for its Innovative Inkjet Technology
Hamamatsu, Japan, June 18, 2010 – Roland DG today announced that it received three awards in the 2010 European Digital Press (EDP) Awards. The coveted EDP Awards are judged on innovation and recognise the best products of the year introduced in the European market. Roland DG's innovative inkjet technologies were recognized in the following three categories:
Best Wide Format Print & Cut Machine: VersaCAMM VS-640 64" Wide-Format Metallic Inkjet Printer/Cutter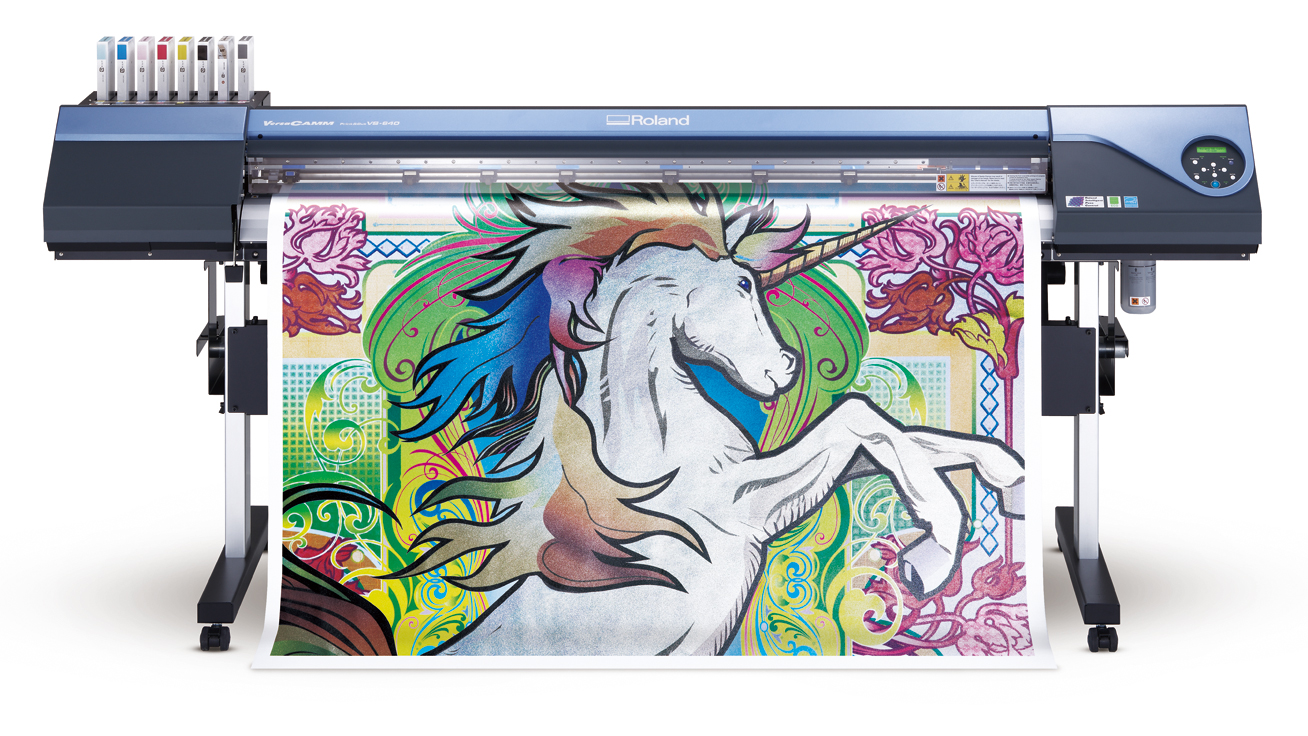 The VS-640's compact design, accelerated print speeds and the option of white plus a metallic ink configuration generating more than 500 metallic colors, made this product a clear winner. The VS-640 combines a new generation of print head technology and an ink circulation system with improved ink flow and circulation. The VS-640 also features Roland OnSupport software, which alerts users via e-mail of low ink, print finish status and emergency stops.
Best Emerging Technology Printer: SOLJET PRO III XC-540MT World First 54" Wide-Format Metallic Inkjet Printer/Cutter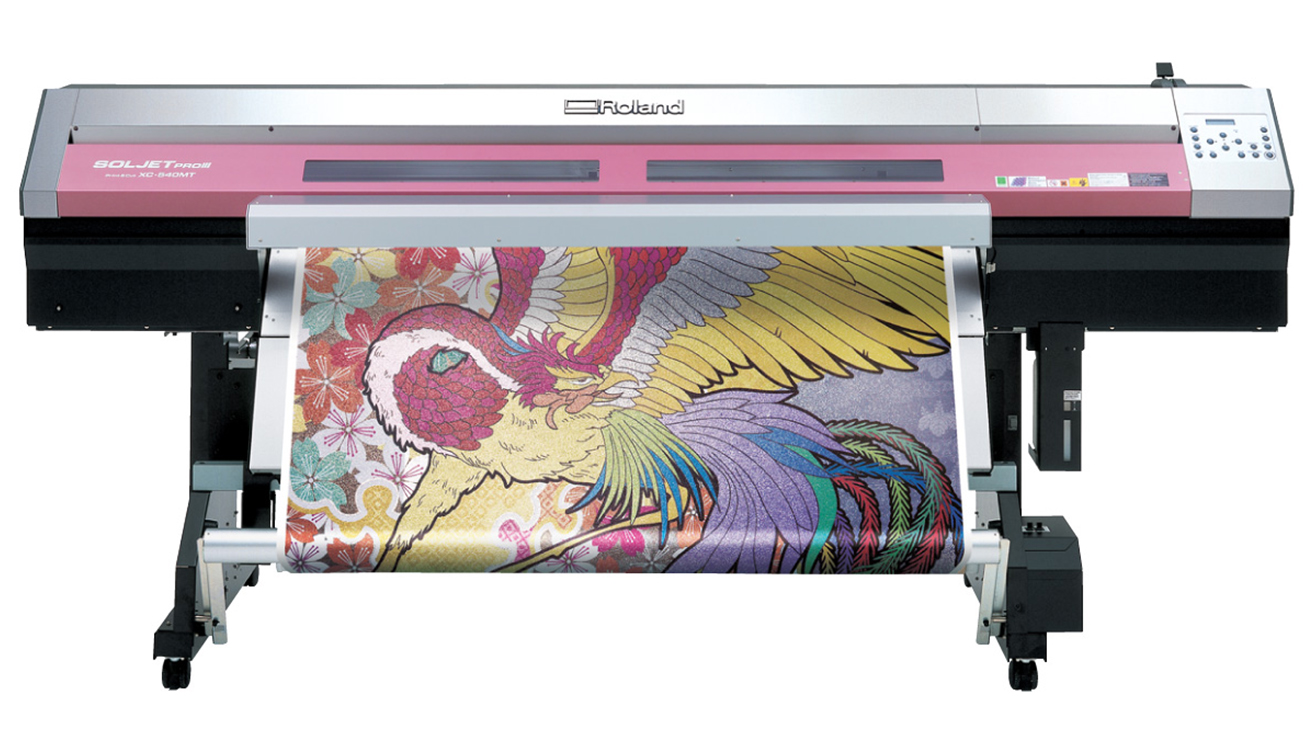 The XC-540MT is the world's first wide-format metallic inkjet printer/cutter. Featuring six colors, CMYK+Metallic Silver+White (CMYK+Mt+W), Print&Cut and amazing production print speeds, the XC-540MT was a worthy winner. The metallic ink can be incorporated easily into the workflow using the included Roland VersaWorks RIP software.
Best Alternative Ink Technology: ECO-SOL MAX Metallic Ink, Roland ECO-SOLVENT Metallic Ink
The Metallic Silver ECO-SOL MAX ink can be used to create vibrant silver text and graphics previously impossible with any inkjet printer. The new Metallic ink can be printed as a spot color or combined with CMYK inks to produce a range of colored metallic effects. The ink was first introduced in 2009 with the XC-540MT and is now available with the VS-640 including the new metallic color library with more than 500 metallic colors.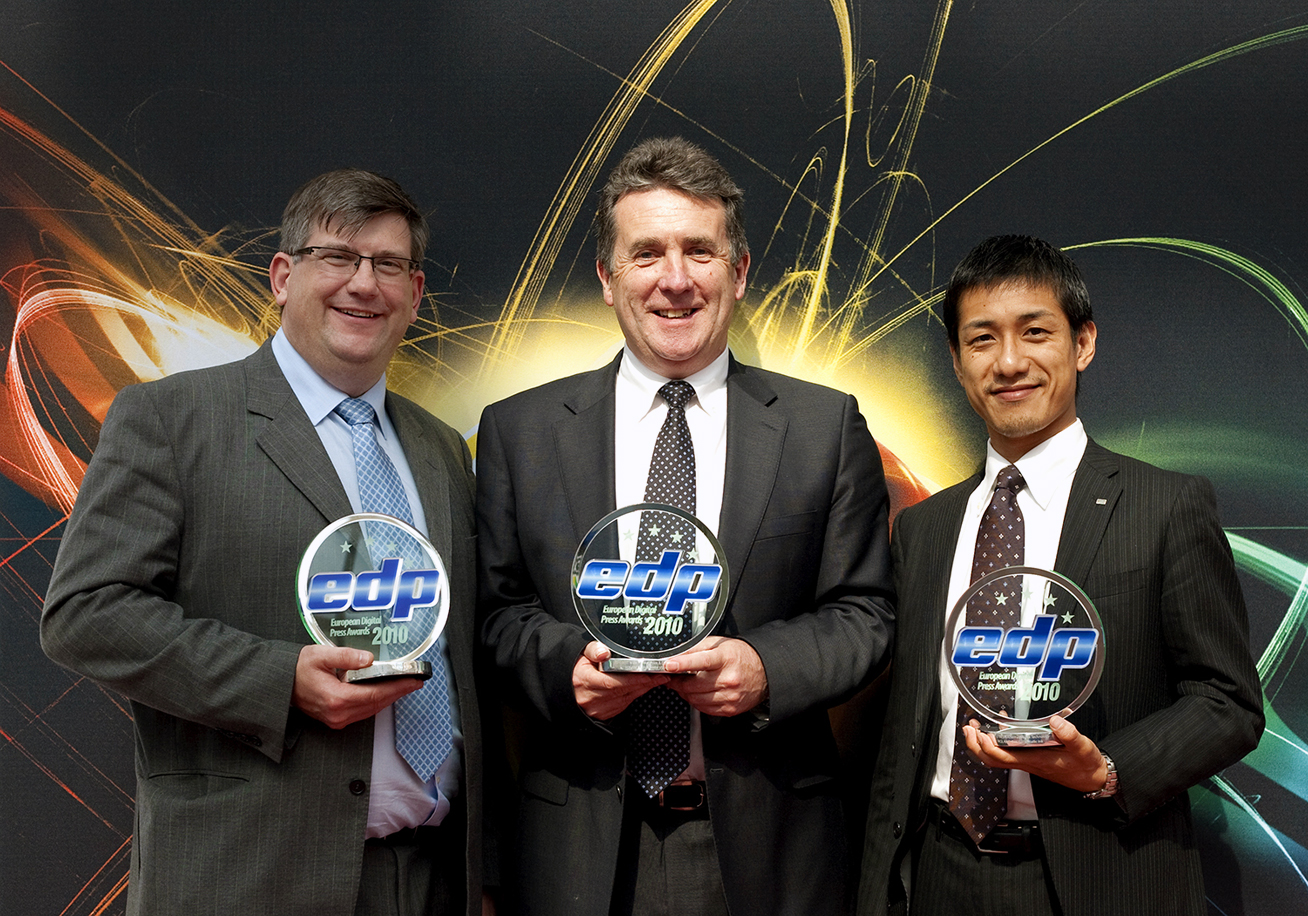 At the Award Ceremony: (from left to right)
Brett Newman, Director of Roland DG UK, Jerry Davis, Managing Director of Roland DG UK,
and Kohei Tanabe, Manager of Roland DG Corporation.
Each of these award winning products will be displayed on the Roland DG Stand (B2-340) at FESPA 2010 to be held in Munich, Germany from June 22 to 26, 2010.
EDP Award and EDP (European Digital Press Association)
EDP Association was founded in 2006 to serve as an industry forum and valuable resource for association members and the digital printing industry. The annual awards program (EDP Awards) is designed to acknowledge and award the latest developments in R&D in the digital printing industry. More information about the EDP Association and the EDP Awards can be found at www.edpassociation.com.
Roland DG Corporation (TSE symbol 6789) - First Section, Tokyo Stock Exchange
Phone: +81 (0)53-484-1201 / Fax: +81 (0)53-484-1216