Corporate News
08/05/2013
Roland DG Corporation
Roland DG's Desktop LEF-12 UV-LED Printer Wins Shanghai Ad & Sign's "Science and Technology Advancement Award"
Shanghai, August 5, 2013 – Roland DG Corporation (TOKYO: 6789), the world's leading manufacturer of wide-format inkjet printers and 3D devices announced today that the Company has received the Science and Technology Advancement Award at the 21st Shanghai International Ad & Sign Technology & Equipment Exhibition held in Shanghai from July 10-13, 2013.
The Shanghai International Ad & Sign Technology & Equipment Exhibition is one of the world's major sign-related exhibition events. Held once a year, it draws over 100,000 visitors from across the globe. Presenters represent a wide variety of businesses worldwide, displaying and demoing the latest products, services and materials for advertisement and sign making.
Roland DG received the Science and Technology Advancement Award in recognition of the superb, cutting-edge technology utilized in the VersaUV LEF-12. The LEF-12 is a flatbed UV-LED inkjet printer that allows users to print directly to a wide variety of solid materials on demand. Since its launch in June 2011, this machine has come to be widely used around the world, particularly for the personalization of gifts and the creation of goods with printed photos and original designs such as those applied to smart phone cases, promotional items and more. With Roland's award-winning technology, the LEF-12 prints CMYK, plus white ink and clear gloss for luxurious, customized graphics with unrivaled image quality. Rich special effects can also be added, ranging from white graduation effects, including matte and high-gloss finishes for area highlights or floods, to custom-textured effects such as faux leather, crocodile skin and Braille. With all the options afforded by the LEF-12, users can easily produce value-added results on demand.
In October of last year, Roland DG established Roland DG (China) Corporation, its new sales subsidiary in China, and is now working with local sales partners to strengthen its sales and marketing activity in the region. Tetsuya Kobayashi, President of Roland DG (China), expressed his thanks at receiving the award. "It gives me great pleasure to hear such high praise for our company's development approach and product quality," stated Kobayashi. "However, this award could not have been possible without the efforts of SYNNEX TECHNOLOGY INTERNATIONAL (HK) LTD. and all our sales partners who work to grow our brand throughout China. We will continue to give our best efforts to ensure we live up to the level this award represents."
Roland DG will continue to deliver new technology and value to enhance the business of our customers.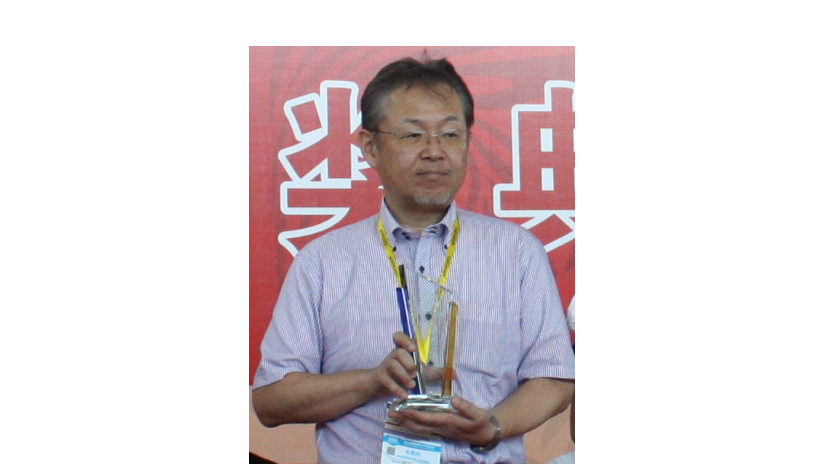 Tetsuya Kobayashi, President of Roland DG (China), receives the award on behalf of Roland DG.
The LEF-12 UV-LED inkjet printer with application samples.
Contacts:

Roland DG Corporation
Corporate Communications Section
+81-53-484-1400
E-Mail:rdg-koho@rolanddg.co.jp