Corporate News
06/27/2014
Roland DG Corporation
Roland DG Joins FAB10, the 10th International Fab Lab Conference, as Gold Sponsor
Hamamatsu, Japan, June 27, 2014 – Roland DG Corporation, the world's leading manufacturer of wide-format inkjet printers and 3D devices, announced today that it will participate as a Gold Sponsor in the 10th International Fab Lab Conference, FAB10, to be held in Barcelona, Spain from July 2 to July 7, 2014.
Hosted by Fab Lab Barcelona, FAB10 will focus on digital fabrication and its implications for urban environments under the theme "From Fab Labs to Fab Cities." In addition to daily meetings, workshops, a fab festival and symposium, event facilitators intend to build a "Fab House." Roland DG will provide its products for workshops throughout the event and will display its latest additive and subtractive rapid prototyping and manufacturing machines in their booth.
"Roland is pleased to sponsor this global Fab Lab event," said Masahiro Tomioka, Chairman and President of Roland DG Corporation. "We share the same desire of expanding the possibilities of digital fabrication to unleash the imagination and creativity of people everywhere to realize innovative ideas for the future. We are very excited," continued Tomioka, "to see the results of everyone's ideas and what solutions we can create to improve our daily lives, our cities, and the environment and to combat the global challenges we all face."
A Fab Lab (Fabrication Laboratory) is an open workshop offering digital fabrication as well as analog tools with the aim to make "almost anything." The concept was originally proposed by Prof. Dr. Neil Gershenfeld, the Director of the Center for Bits and Atoms (CBA) at Massachusetts Institute of Technology (MIT). Currently, there are over 250 Fab Labs in over 50 countries, which under the three concepts MAKE, LEARN, SHARE, support Personal Fabrication, giving people the unprecedented ability to design and then produce their own customized products. Each local Fab Lab is connected to a network of Fab Labs around the world in order to freely share information, brainstorm ideas, and collaborate on solving problems and accomplishing projects. The Fab Lab Conference takes place once a year in a different city around the world, and serves as a forum to gather Fab Lab managers, core members and practitioners from the global Fab Lab network and beyond.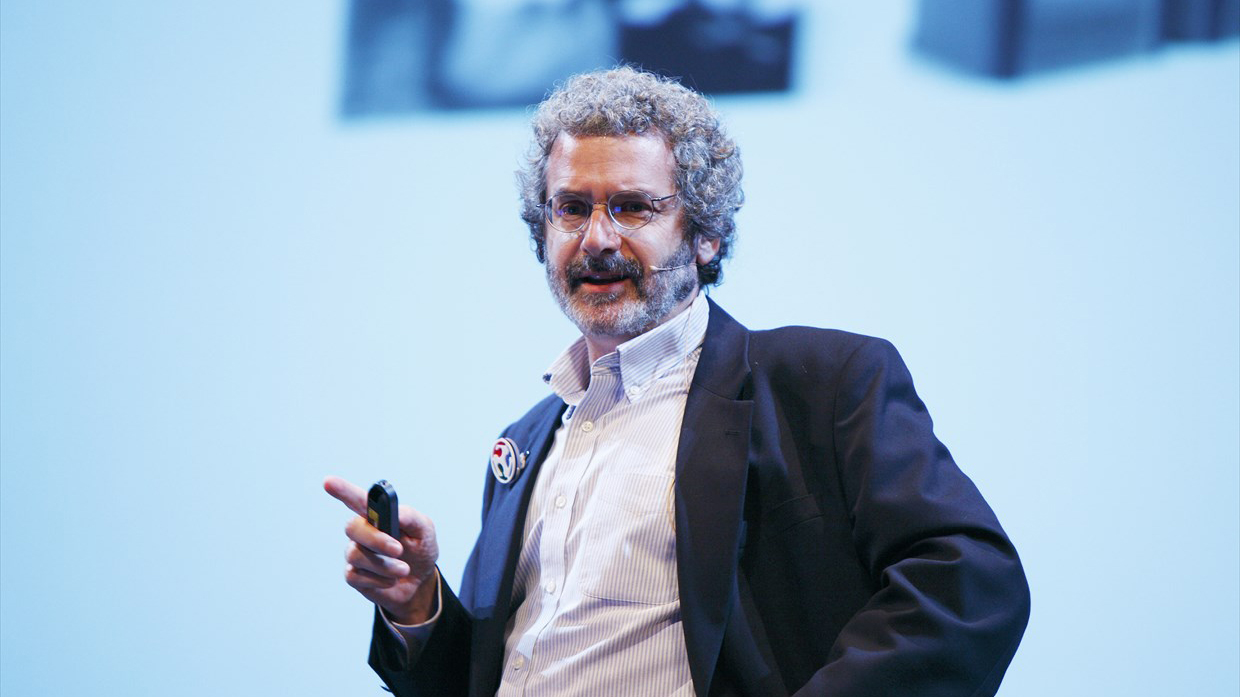 Prof. Dr. Neil Gershenfeld
Fab Lab Barcelona was founded over 10 years ago by Venezuelan-born Tomas Diez, a permanent faculty member at IAAC (Institute for Advanced Architecture of Catalonia). In 2010, Fab Lab Barcelona introduced the Solar Fab House which harnessed the environment to produce twice as much energy as needed to function. In 2013, they began development on the Smart Citizen Kit, which is a sensor that allows individuals to measure temperature, humidity, ambient noise, light quantity and air quality and upload the information to an online server, pioneering a city-wide management system for Barcelona run by its citizens. Currently, they are running a project to get more citizens participating in the Smart Citizen Kit in order to collect, analyze and manage comprehensive data covering life in the city and serve as a role model of the sustainable "smart city" for the rest of the world. In the future, they will cross into clothing, food, living and leisure and work aggressively to realize a self-sufficient city where its citizens can provide everything they need for themselves.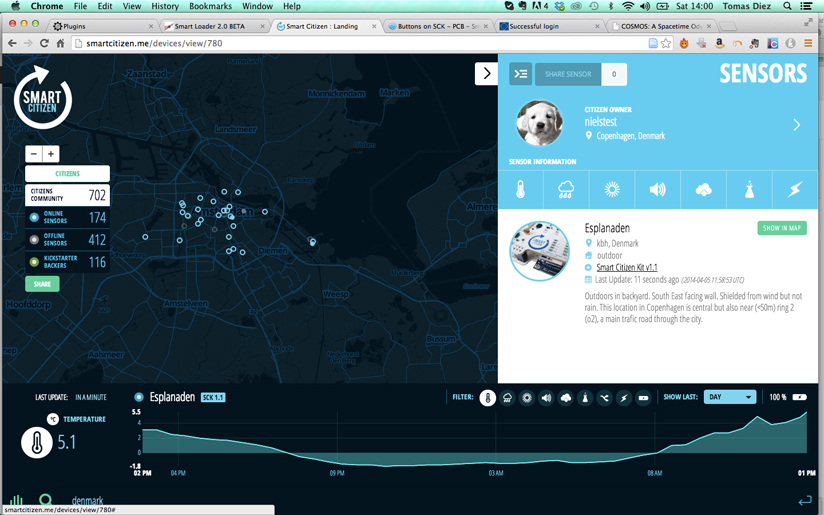 Smart Citizen Platform
FAB9, which Roland DG also sponsored, was held in Yokohama, Japan in August, 2013. Hiroya Tanaka, a founder of Fab Lab Japan and Associate Professor, Faculty of Environment and Information Studies at Keio University, evangelized digital fabrication, proclaiming its ability to draw forth new creativity from individuals, as well as the wide effect it will have on industry, education, daily life and the arts. After FAB9, new Fab Labs were constructed all over Japan. The Japanese Ministry of Internal Affairs and Communications set up a Committee for the Development of a Fabrication Society, helmed by Tanaka, to look into the future value of a Social Fabrication community of users. Furthermore, Tanaka also launched a project to explore the potential of Yokohama as a Fab City and a cultural hub for creative people by working closely with colleges, public administrations, businesses and citizens.

Contacts:

Roland Digital Group Iberia, S.L.
Communication Manager, Marta Fraile
+34 93 591 84 00
E-Mail:mfraile@rolanddg.com
Roland DG Corporation
Marketing Communications Section
+81 (0)53-484-1201
E-Mail:rdg-globalpr@rolanddg.co.jp