Corporate News
09/05/2014
Roland DG Corporation
Roland DG Sponsors JAWFP Photographic Exhibition
Hamamatsu, Japan, September 5, 2014 – Roland DG Corporation, the world's leading manufacturer of wide-format inkjet printers and 3D devices, recently sponsored a photographic exhibition hosted by the Japan Association for the World Food Programme (JAWFP). "The Bonds of Mother and Child — Children's Future" was held August 13 through 17 at the Ginza Mitsukoshi located in Ginza, Tokyo. Among the notable attendees was JAWFP Goodwill Ambassador and Japanese actress Keiko Takeshita.
JAWFP is a non-profit organization which assists the United Nations World Food Programme in working to eradicate world hunger through advocacy and private-sector fundraising in Japan. JAWFP works to spread awareness of issues regarding world hunger and is offering ways to make it easy for people to lend their help to the cause.
Roland DG sponsored the event by printing photographs and banners for the exhibition. The photographs were taken mainly by renowned photographer, Teruo Sekiguchi, and depict Keiko Takeshita visiting disaster-affected areas, such as those hit by the 2012 food crises in Senegal and the November 2013 typhoon that devastated the Philippines. The photos chronicled her efforts to help feed malnourished infants and develop closer relations with citizens of the world. During a panel held August 13th, Takeshita appealed to attendees to do something to help alleviate suffering caused by hunger. "We take our affluent lifestyle here in Japan for granted, and believe that tomorrow will be just as peaceful as today, but all the while, people are suffering from starvation around the world."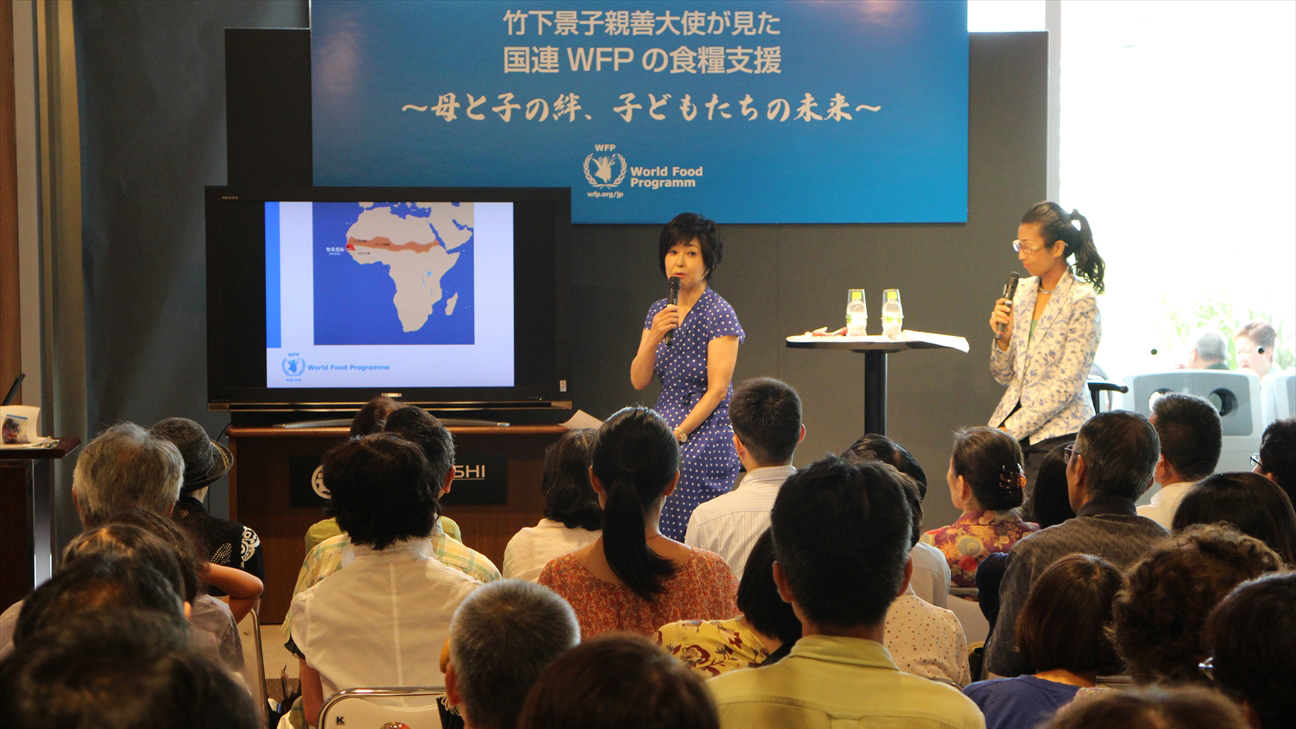 Yasue Sekiguchi, Executive Officer of JAWFP, which organized the exhibition, sought understanding for the support of the future of the children. "One in eight people in the world are suffering from hunger. We hope that through this exhibition, we can awaken people to this fact and increase support to combat this problem."
Tsuyoshi Sugiura, assistant manager of marketing communications for Roland DG said, "Our company manufactures and sells wide-format inkjet printers for the sign and display market and we are fully aware of the power of signage as visual communication to draw attention and convey important information. In that sense, the possibilities of our printers are not just limited to commercial purposes. As a business that exists as part of society, we also want to bring attention to these global issues and do whatever we can to benefit actions being taken to solve them."
Contacts:

Roland DG Corporation
Marketing Communications Section
+81 (0)53-484-1201
E-Mail:rdg-globalpr@rolanddg.co.jp