Corporate News
01/13/2015
Roland DG Corporation
Roland DG Announces Sale of the Company's 420,000th Vinyl Cutter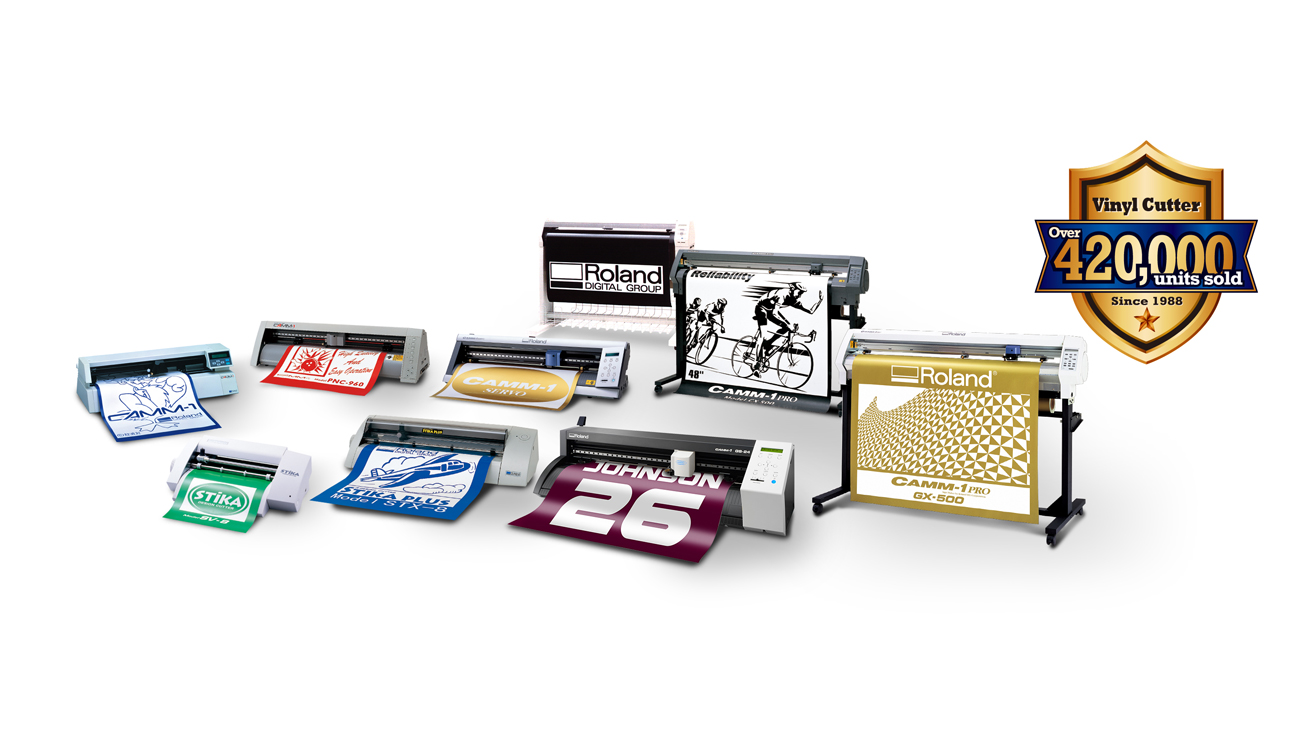 Hamamatsu, Japan, January 13, 2015 – Roland DG Corporation, a leading worldwide manufacturer of large-format inkjet printers, printer/cutters, vinyl cutters, and other advanced digital devices, announced today that the company recently sold its 420,000th vinyl cutter.
"We often hear that the cutter market is mature," said Yuko Maeda, Roland DG general manager for sign products. "However, we believe that the needs for using a cutter, for both professionals and consumers, are still strong, and we remain committed to exceeding our users' expectations with our market-leading technology. The sale of our 420,000th cutter is testimony of our success."
Roland DG began producing and selling its CAMM-1 series cutters in 1988 to improve the productivity of sign makers. "Previously, stencils and signs were made by hand," said Maeda. "Since their introduction, Roland professional cutter products have become widely used in a variety of fields to handle a range of applications, including stickers, decals, signs, window tinting film, floor graphics and heat transfers for apparel decoration."
For the consumer and office markets, Roland developed the smaller, less expensive and easy-to-use line of portable STIKA series cutters in 1990. "STIKA satisfies the needs for consumer who want to decorate their automobiles or personal belongings with colorful labels and decals, and for small office personnel and retailers who want to produce office signs and point-of-purchase (POP) displays on demand." Maeda said.
The announcement comes with the introduction of the company's latest CAMM-1 product, the GS-24 desktop cutter. "With 26 years of technological evolution, the GS represents true cutting-edge technology," Maeda added. "It features a redesigned cutting carriage and blade holder, increased downforce for cutting dense, thick materials and a convenient LCD panel for convenient monitoring and control."
"In addition to being our most powerful desktop cutter ever," Maeda said, "the GS is also the easiest to use, even for novices." The included Roland CutStudio software lets you enlarge, reduce, reposition, rotate and mirror images quickly and easily. An improved tiling function makes cutting oversized images a breeze, and you can even cut TrueType fonts without the need for outlining. CutStudio supports BMP, JPG, STX, AI and EPS file formats as well as the ability to cut directly from Adobe Illustrator or CorelDRAW.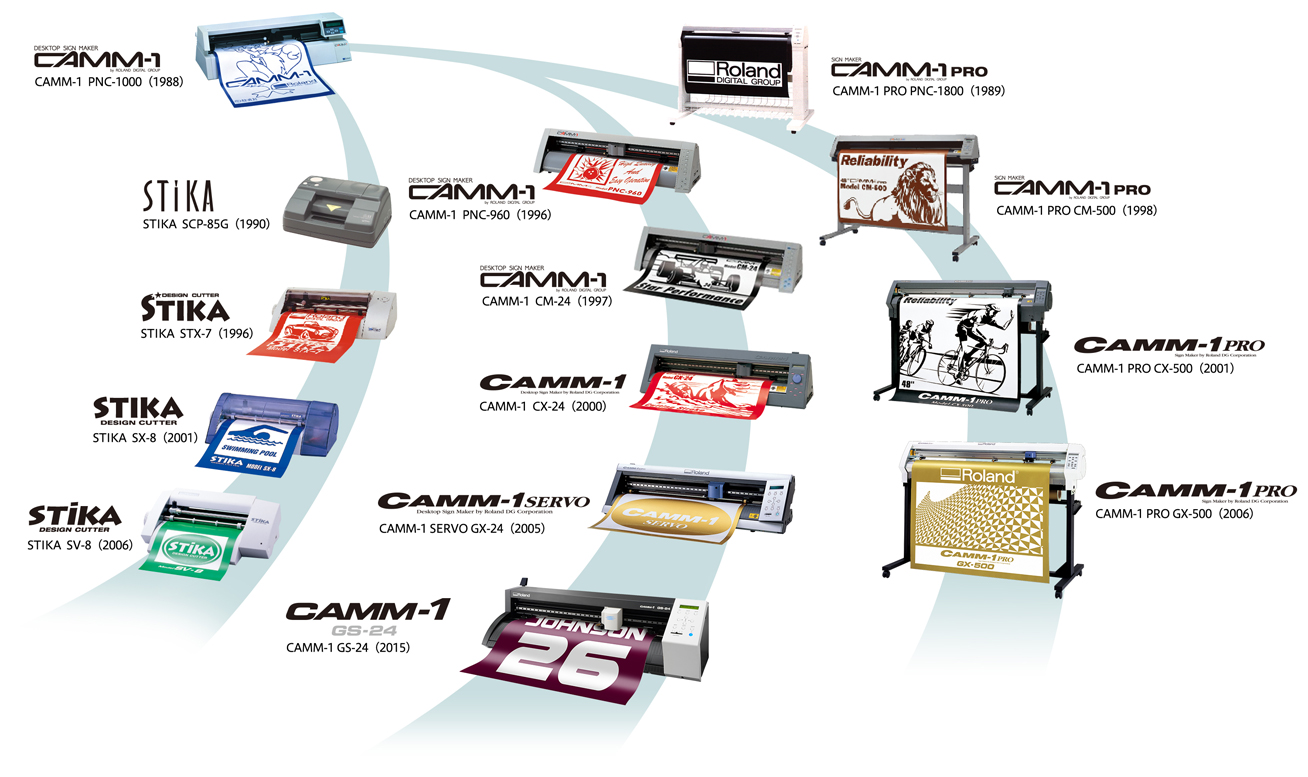 [Related News Release] Roland DG Introduces Advanced CAMM-1 GS-24 Desktop Cutter
Roland DG Corporation (TSE symbol 6789) - First Section, Tokyo Stock Exchange
Phone: +81 (0)53-484-1201 / Fax: +81 (0)53-484-1216