Corporate News
05/19/2017
Roland DG Corporation
Roland DG Wins EDP Award for Best Print & Cut Solution for Second Year in a Row
Hamamatsu, Japan, May 19, 2017 – Roland DG Corporation, a leading manufacturer of wide-format inkjet printers and printer/cutters worldwide, announced that its recently introduced TrueVIS SG inkjet printer/cutter series has won 'Best Print & Cut Solution' at the prestigious EDP (European Digital Press) awards. The success of the SG-540 and SG-300 integrated wide format print and cut devices follows that of the TrueVIS VG series which won in the same category in 2016.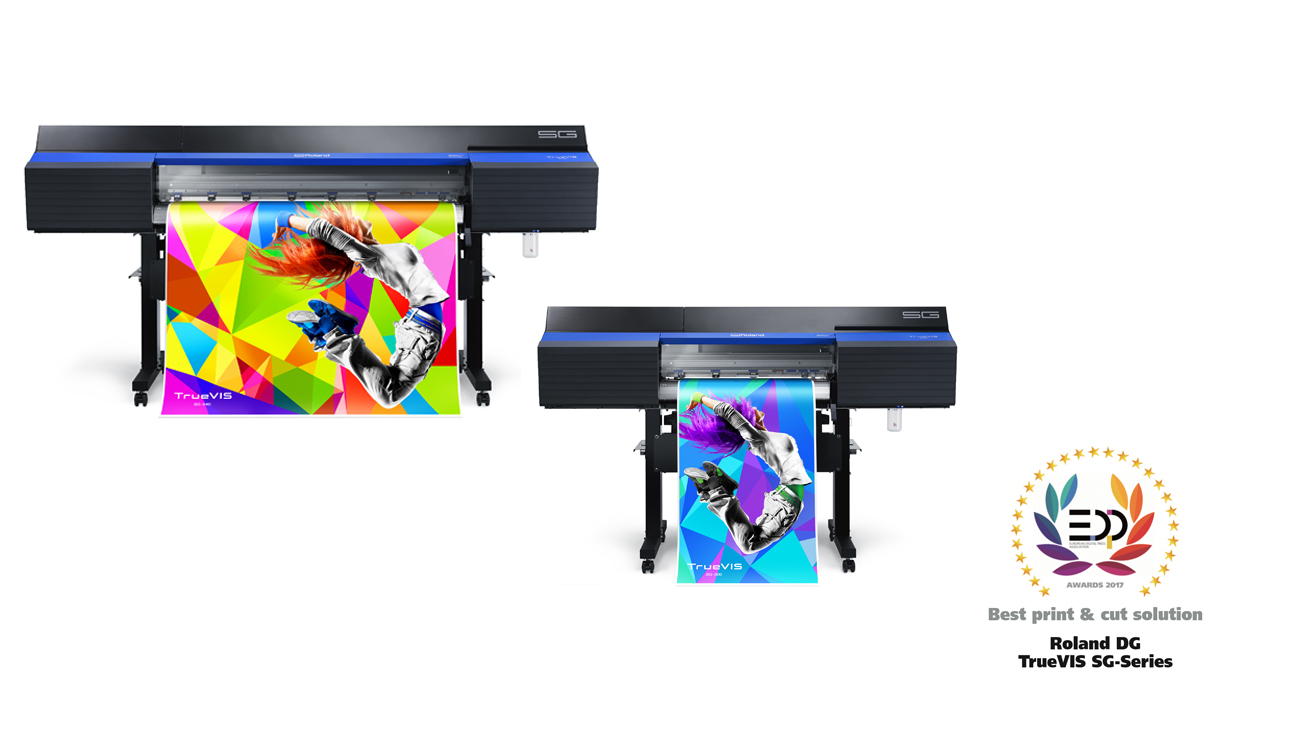 Speaking at the awards ceremony, which took place at FESPA 2017 in Hamburg, Germany, Gillian Montanaro, Head of Marketing, Roland DG EMEA, commented: "Roland DG is very proud to have won this award. It's an exciting time for the industry with manufacturers striving to innovate and bring the very best solutions to market. This EDP recognition demonstrates that as a pioneer of wide format printing technology, Roland DG continues to lead the way with an unmatched product portfolio offering an award-winning combination of reliability, precision engineering, quality and return-on-investment."
The EDP Association (European Digital Press Association) annually evaluates and celebrates the best new developments in print production, presenting awards to the very best solutions in the industry. The Technical Committee's comments on the TrueVIS SG series: "Based on the new print engine with FlexFire print heads it speeds up the production a lot compared to the older models in the market. These SG models are delivered as a good price and value combination."
"Roland DG's integrated print and cut devices are recognized as the world's top-selling with over 116,000 units sold worldwide," Montanaro said. "Our new TrueVIS range takes integrated printing and cutting to the next level in terms of innovative features and performance-enhancing functions. The SG series delivers advanced TrueVIS technology at an unbeatable price and is the ideal versatile solution for print service providers who are starting out, or for those looking to boost their production capabilities."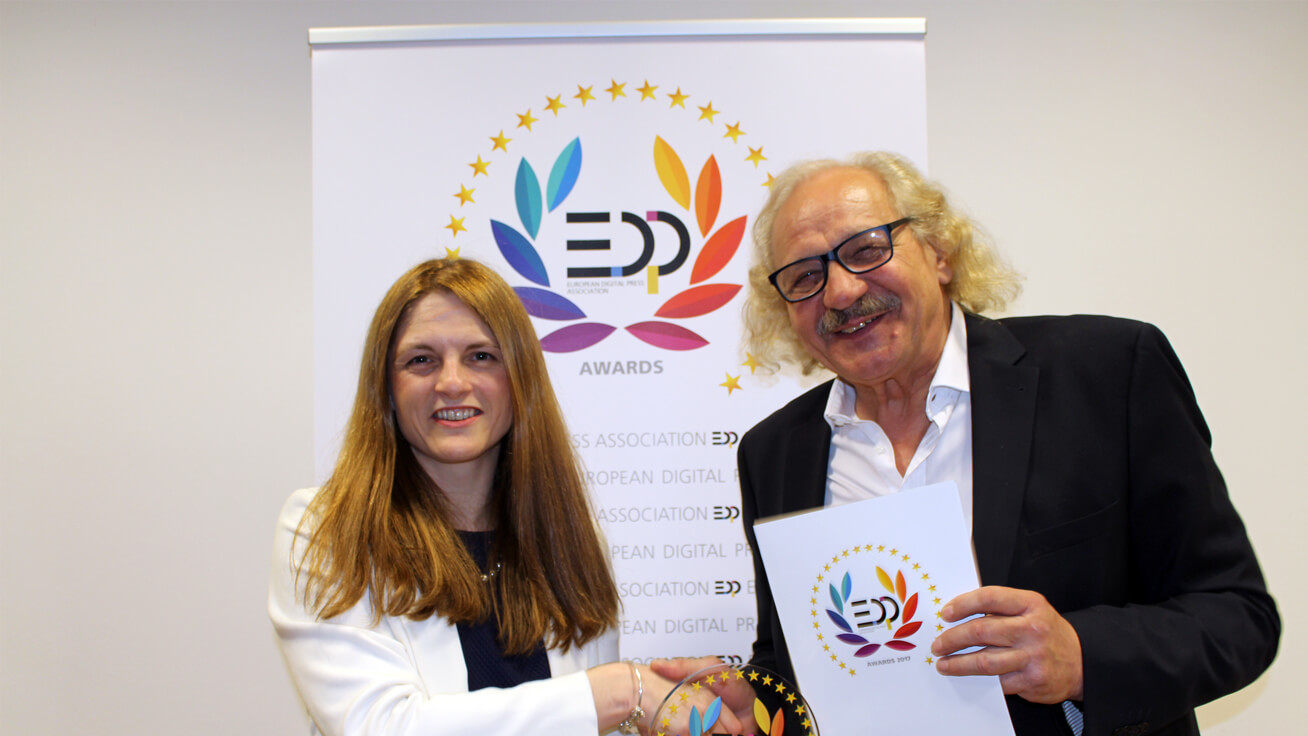 Gillian Montanaro, Head of Marketing, Roland DG EMEA, receives the 2017 EDP Award for 'Best Print & Cut Solution' for the recently-introduced TrueVIS SG Series.