Corporate News
05/15/2018
DGSHAPE Corporation
DGSHAPE Awarded Outstanding Score in Laser Focus World 2018 Innovators Awards Program
Hamamatsu, Japan, May 15, 2018 – DGSHAPE Corporation, a wholly-owned subsidiary of Roland DG Corporation, announced today that its LD-80 Laser Decorator was recognized by the judges of the annual Laser Focus World Innovators Awards program. DGSHAPE Corporation was honored with a prestigious Gold award. Submissions were judged on originality; innovation; their impact on designers, systems integrators, or users; and whether they fulfilled a new market need, leveraged a novel technology, and/or increased productivity.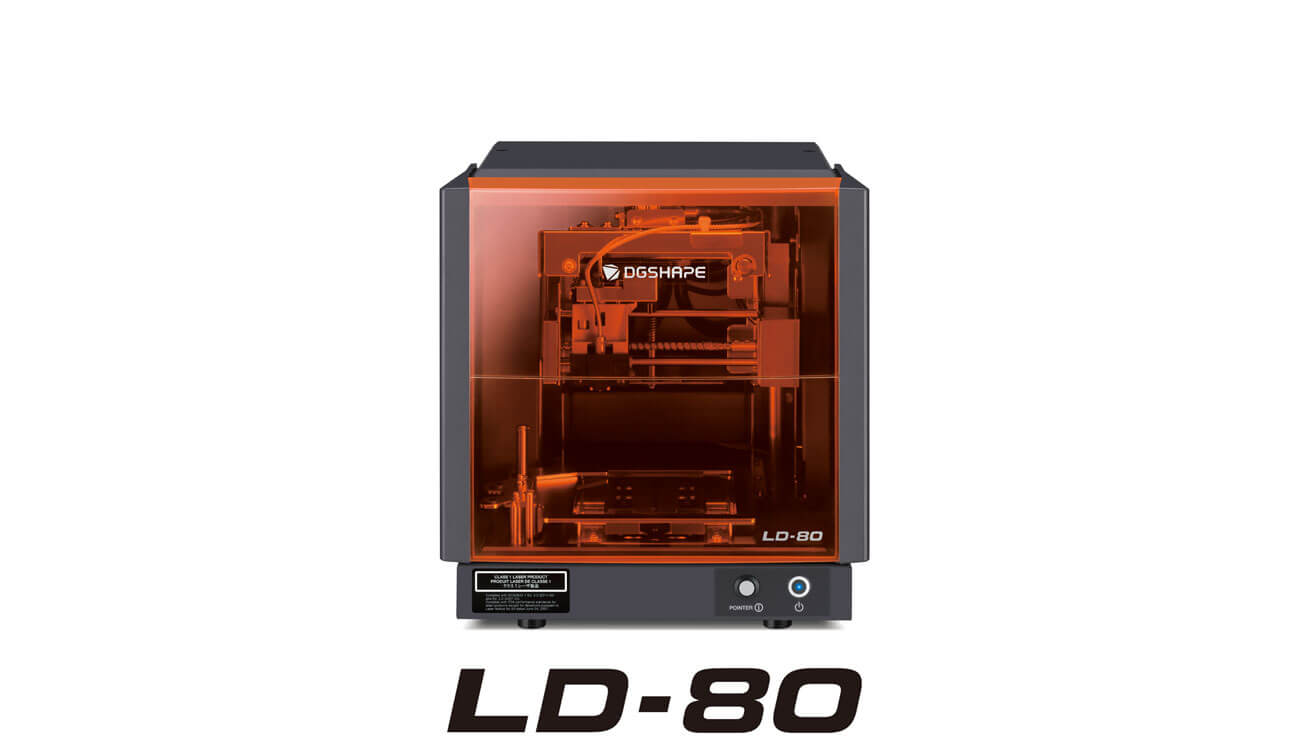 DGSHAPE's LD-80 utilizes a focused laser light to add foil text, logos and graphics to resin materials, including acrylic, ABS and polycarbonate.
The LD-80 Laser Decorator enables adding text, logos and graphics in a variety of metallic and holographic foils to provide a premium, personalized appearance to small, off-the-shelf products such as fountain pens, cell phone covers, stationery, or cosmetic accessories.
According to Kohei Tanabe, DGSHAPE President, "The Gold Honoree award is a significant achievement for our young company and the DGSHAPE brand. The LD-80 represents the first in a series of innovative digital technologies that will define DGSHAPE and Empower People to Shape the Future."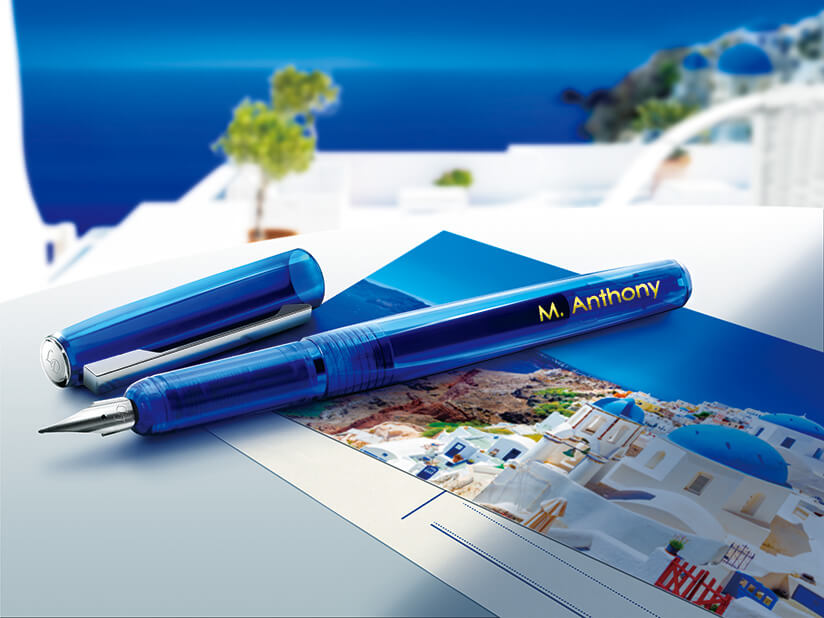 LD-80 adds personalized luxury to simple office products
Alan Bergstein, publisher of Laser Focus World, said "This prestigious program allows Laser Focus World to celebrate and recognize the most innovative products and services in the photonics and optoelectronics industry. Our 2018 Honorees are an outstanding example of companies who are making an impact."
The 2018 Laser Focus World Innovators Awards Honorees are featured in the May Issue of Laser Focus World magazine as well as on www.laserfocusworld.com.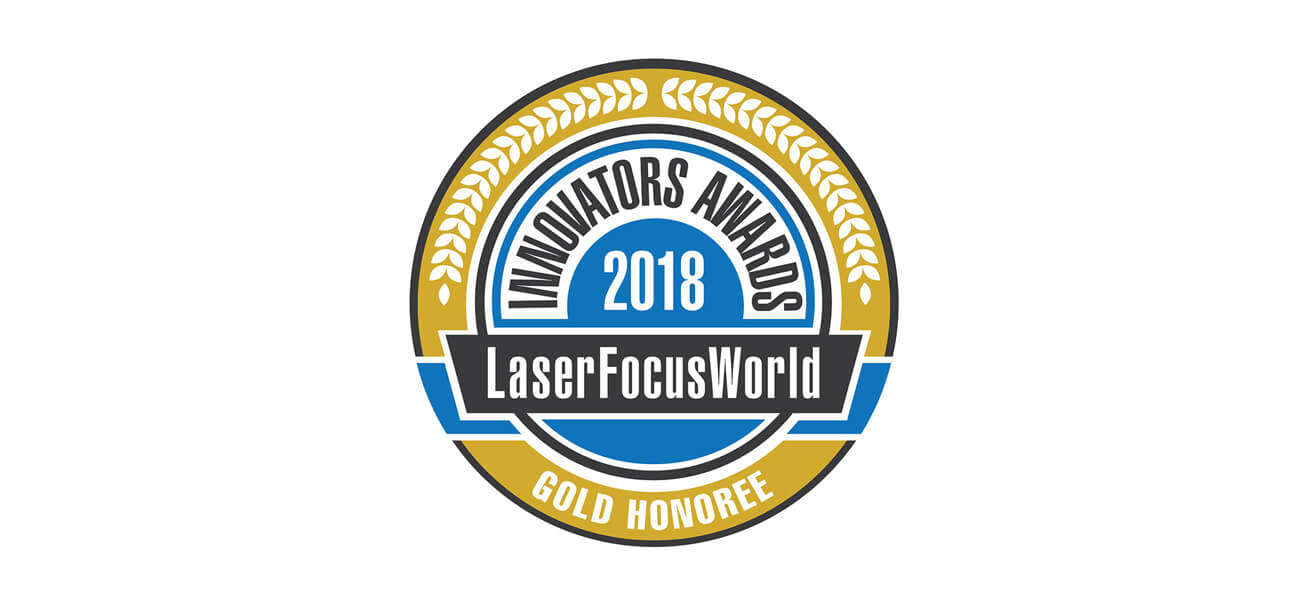 Laser Focus World Gold Honoree award
About Laser Focus World
Published since 1965, Laser Focus World - a monthly magazine for engineers, researchers, scientists, and technical professionals - provides comprehensive global coverage of optoelectronic technologies, applications, and markets. Of over 80,000 qualified optoelectronics professionals from around the world currently subscribe. The Laser Focus World brand includes the magazine, website (laserfocusworld.com), email newsletters, and webcasts. As well as, the sister brands, Industrial Laser Solutions and BioOptics World.
Laser Focus World 2018 Innovators Awards program
The Laser Focus World Innovation Awards celebrates the most innovative applications of photonics, optoelectronics and precision optics products and systems. Awards are presented to organizations that demonstrate excellence in the use of a product, system, or application. Designers, integrators, and users of laser, optics, and photonics systems may nominate their own projects or applications, or integrators or distributors that supplied products or systems can nominate exceptional projects for consideration.
About DGSHAPE Corporation
DGSHAPE Corporation was spun-off of Roland DG Corporation in 2017 as a wholly-owned subsidiary to develop and market the company's innovative 3D products, including DWX mills and DWP 3D printer for the dental industry, MPX photo impact printers and EGX engravers for the industrial labeling and personalization industries, and MDX and monoFab series of desktop milling machines for the rapid prototyping, manufacturing, and hobby industries. The company's products are distributed worldwide.
To learn more about DGSHAPE Corporation, please visit www.dgshape.com.
For more information, contact:

DGSHAPE Corporation
Marketing Unit Daisuke Satori
+81 (0)53-482-7069
E-Mail:dgs-marketing@dgshape.com