Product News
10/23/2019
DGSHAPE Corporation
DGSHAPE Announces Launch of Next Generation Laser Decorator
Hamamatsu, Japan, October 23, 2019 – DGSHAPE Corporation, a wholly-owned subsidiary of Roland DG Corporation and a leading provider of digital fabrication tools, including 3D milling machines, 3D printers, and engraving machines, announced today the release of the LD-300 laser decorator.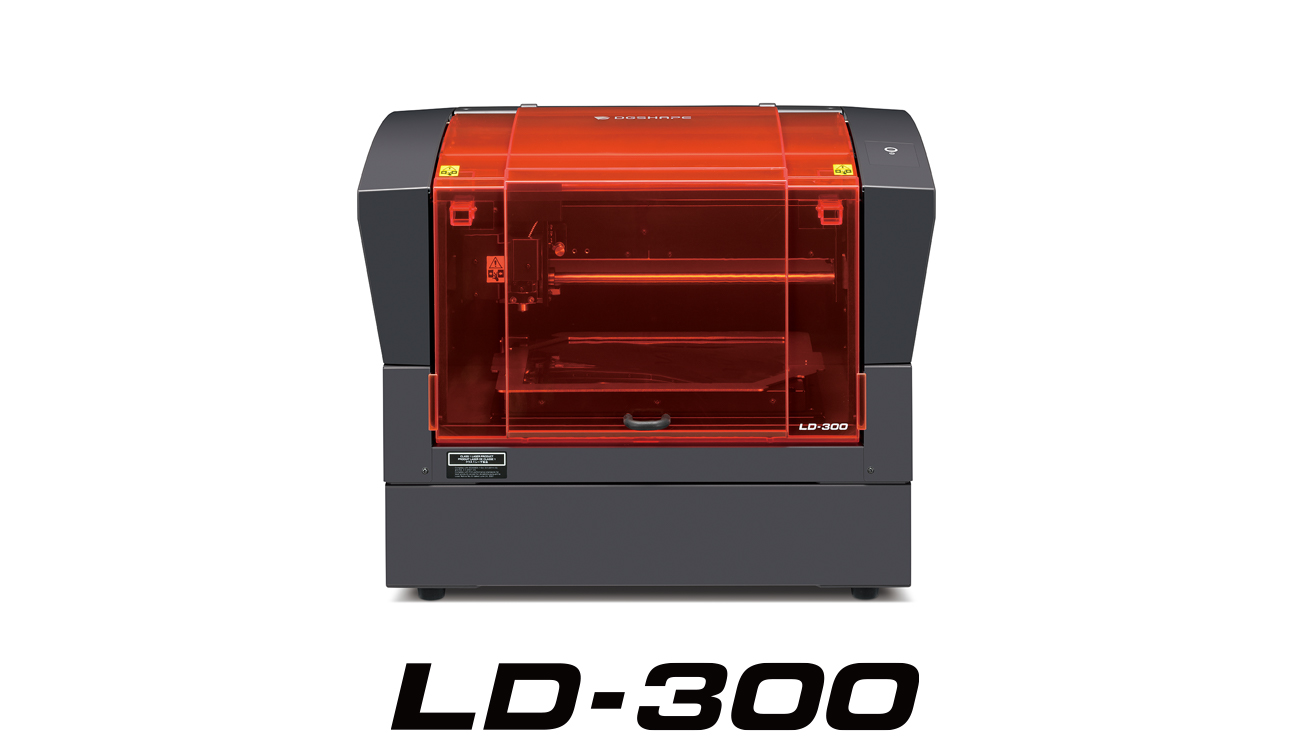 According to Hiroshi Oe, Global Product Manager for 3D Products at DGSHAPE, "the LD-300 is the next generation of DGSHAPE's laser decorator technology. It's larger and more robust platform can produce all the previous applications of the revolutionary LD-80 laser decorator, while also adding the capability of foil decoration on large items. We are also very proud to announce that LD-300 can imprint directly on to natural leather!"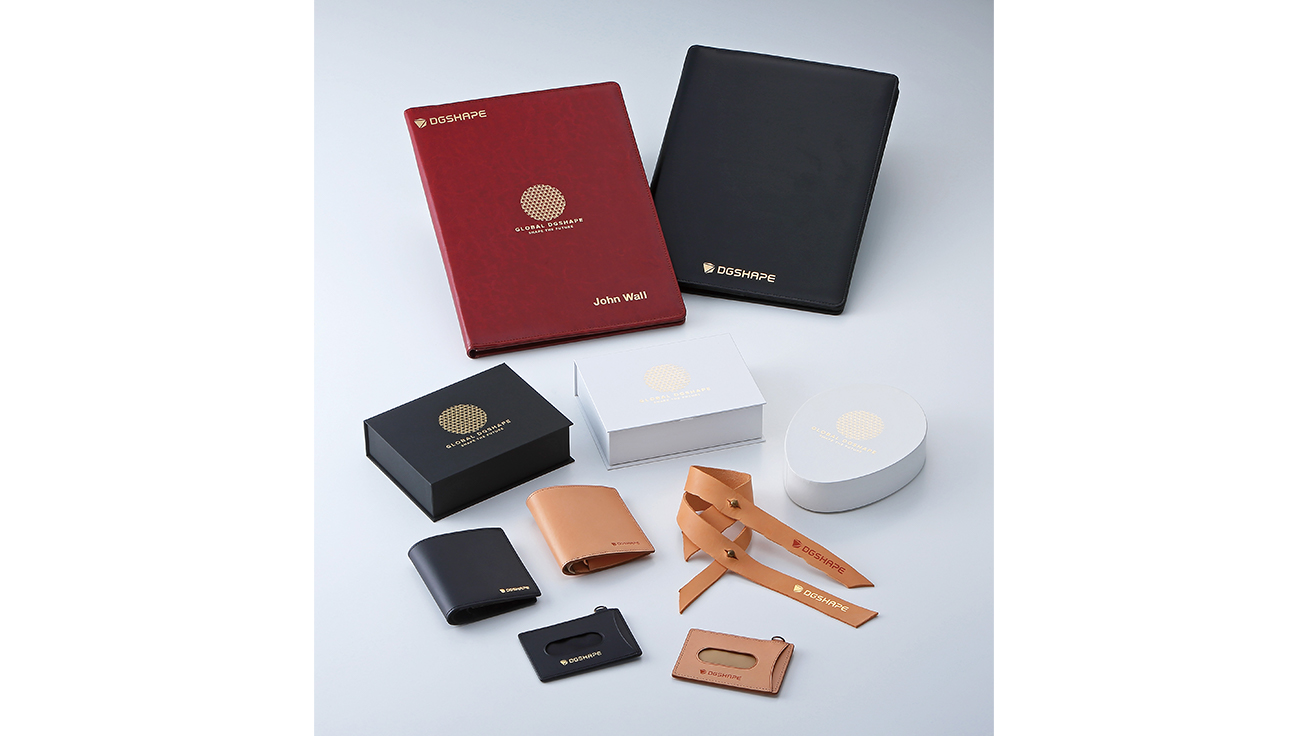 In addition to small items such as cosmetics and custom gifts, LD-300 can also handle larger objects and imprint directly on to leather

The LD-300 Laser Decorator goes beyond foil decoration on soft plastics to include larger three-dimensional items and direct imprinting on natural leather. The unique design of LD-300 allows unique personalization of small or large objects without sacrificing quality. The working area of LD-300 is approximately 305 mm x 230 mm and can accommodate objects up to 50 mm in thickness. The bed can be removed for even larger items up to 200 mm, such as handbags and product packaging. The LD-300 can produce stunning graphics and crisp text using bundled METAZAStudio software.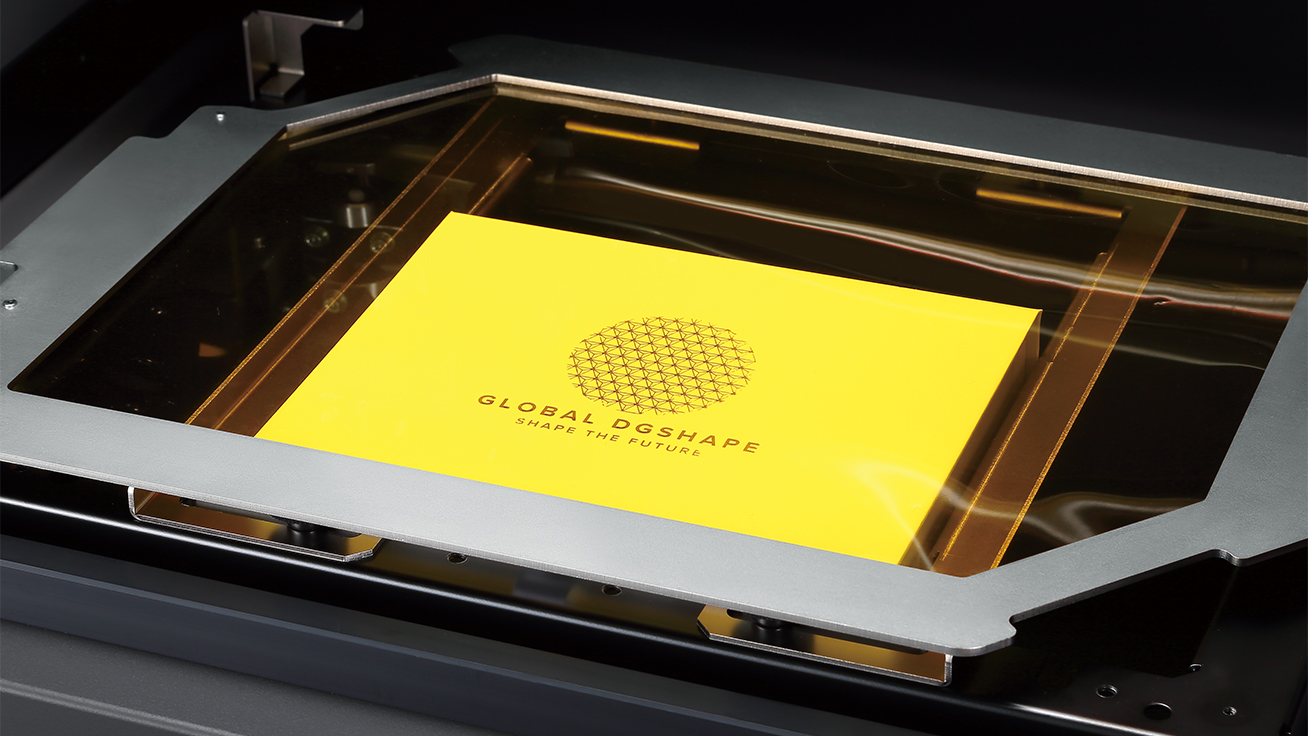 LD-300 work area accommodates large items for higher revenue applications and dramatically increases the productivity of previous generation technology
Oe continues, "The LD-300 is a Class 1 laser product. The shielded front cover and completely enclosed frame are perfect for retail environments where safety is a primary concern. Unlike laser engraving technologies that tend to burn the surface of leather during processing, the LD-300 requires no ventilation and leaves no debris during the decorating process. Setup is simple and intuitive, with easy-to-use software features for complete control of the decoration workflow."
LD-300 will be released in select markets: End of November for the US, December 3rd for Japan, early November for Australia and Q1 of 2020 for Europe. Wide release is expected in Q2 of 2020.
Contact an authorized DGSHAPE distributor for availability in your region.
About DGSHAPE Corporation
DGSHAPE Corporation designs and manufactures hardware and software solutions for entrepreneurs who want to fulfill their dreams of creating something new to Shape the Future. We cater to multiple industries including: medical, manufacturing, and retail. We help innovators unlock their dreams by removing barriers to creation: through intuitive technology that simplifies the user experience: interface, software, and maintenance, multi-axis rotary milling technologies, and Internet of Things (IoT) analytical platforms. Everything we do is motivated by creating tools for the next great history-maker to Shape Ideas, make innovation, and make life better.
To learn more about DGSHAPE Corporation, please visit www.dgshape.com
For more information, contact:

DGSHAPE Corporation
Global Brand and Communications Manager Dana Curtis
E-Mail:dgs-marketing@dgshape.com