Corporate News
04/03/2020
Roland DG Corporation
Roland DG's Websites Now Available in Eight New Languages for SE Asia, the Middle East and Africa
Hamamatsu, Japan, April 3, 2020 – Roland DG Corporation, a leading manufacturer of wide-format inkjet printers and 3D devices worldwide, announced that as of March 2020 its websites are now available in multilingual versions for the South East Asian, Middle Eastern and African regions. Roland DG's global product information sites are now available in a total of nine languages including English, and the blog site is available in ten languages including Japanese and English.
About machine translated sites
To deliver real-time information in local languages as well as provide enhanced customer support in the growing South East Asian, Middle Eastern and African markets, Roland DG has incorporated machine translation technology on its product information and blog sites for these regions. The languages that are now available include: Arabic as the main language used throughout the Middle East, French and Portuguese for African countries, and Vietnamese, Thai, Indonesian, and Simplified and Traditional Chinese for South East Asia.
Global product information site: https://global.rolanddg.com
Blog site: https://www.rolanddg.com/en/blog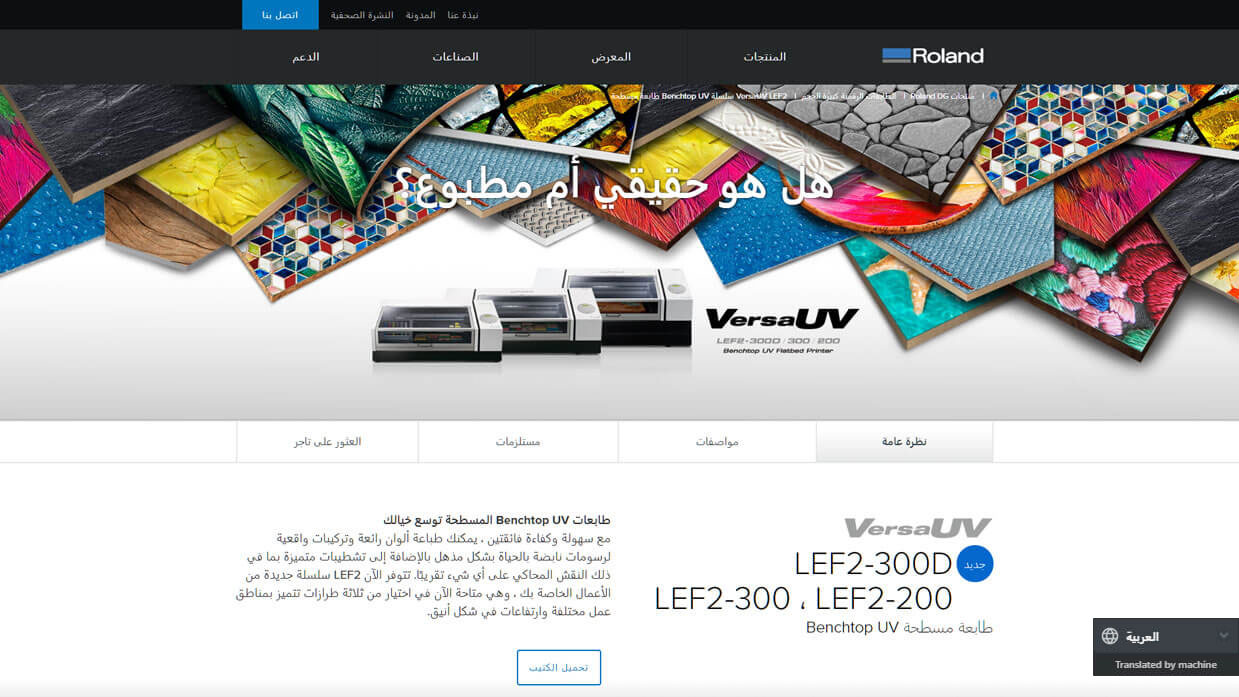 Product information site displayed in Arabic.
Roland DG is committed to delivering products and services that better meet customers' needs and to developing an Internet platform to enable people around the world to access the latest information in their local languages.
For more information, contact:

Roland DG Corporation
Key Account Sales Unit
+81 (0)53-484-1201