Product News
07/25/2023
Roland DG Corporation
Roland DG UV Printer/Cutters Support One Pass Multilayer Printing
Hamamatsu, Japan, July 25, 2023 – Roland DG Corporation, a leading manufacturer of wide-format inkjet printers and printer/cutters, announced today that the TrueVIS MG-640/300 and DGXPRESS* UG-641 UV printer/cutters now support "One Pass Multilayer Printing," which prints three layers of ink simultaneously.
The MG-640/300 and UG-641 are UV printers which can print and contour cut in one device. They support CMYK, clear, white, and primer inks. One of their greatest features is the ability to print on a variety of materials, as well as offering unique, high-value-added special printing such as simulated embossing and textures by applying multiple layers of ink. They are widely used in the production of labels, decals, packaging and other design prototypes, large-scale advertising and signboard production, and interior decoration. The new One Pass Multilayer Printing function enables improved lengthy printing of large window displays with the take-up unit and continuous printing of large quantities of labels and more.
Users of the MG-640/300 and UG-641 can add this function, at no charge, by upgrading the printer firmware and the VersaWorks 6 output software.
For more information about TrueVIS MG-640/300 and DGXPRESS UG-641, please visit the Region Selector and select your country.
*DGXPRESS is the regional brand for Asia (Excluding Japan), Middle East Asia, Africa, Eastern Europe, CIS (Excluding Russia and Belarus), Latin America.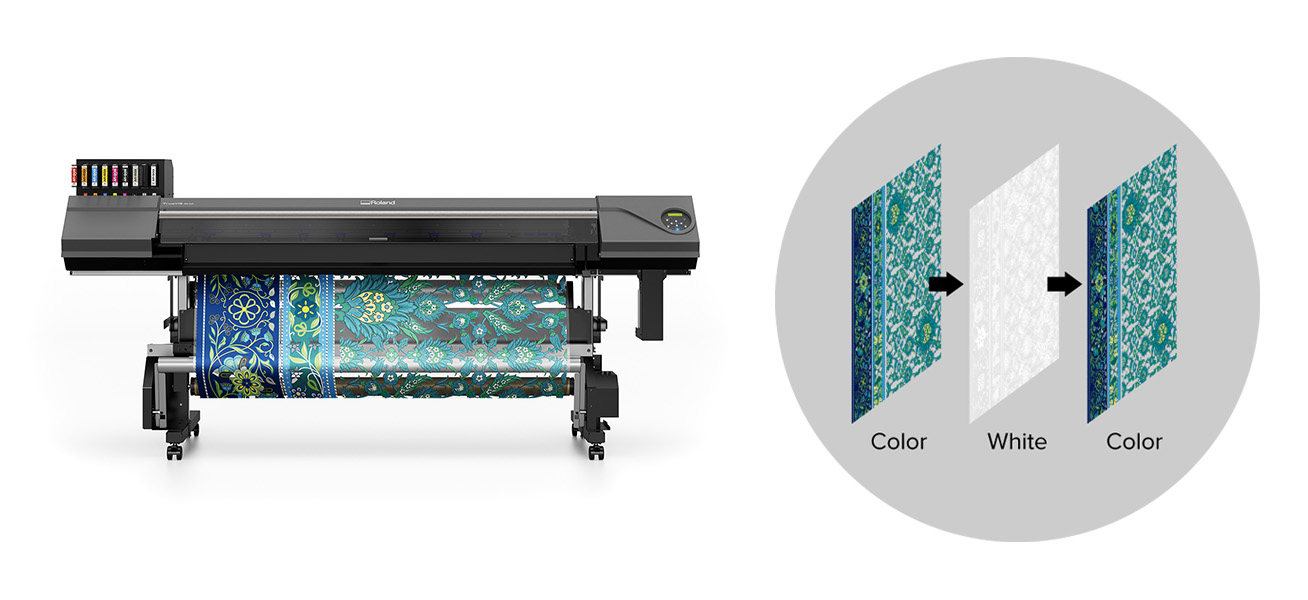 For more information, contact:

Roland DG Corporation
Corporate Division
+81 (0)53-484-1200
E-Mail:rdg-pr@rolanddg.co.jp