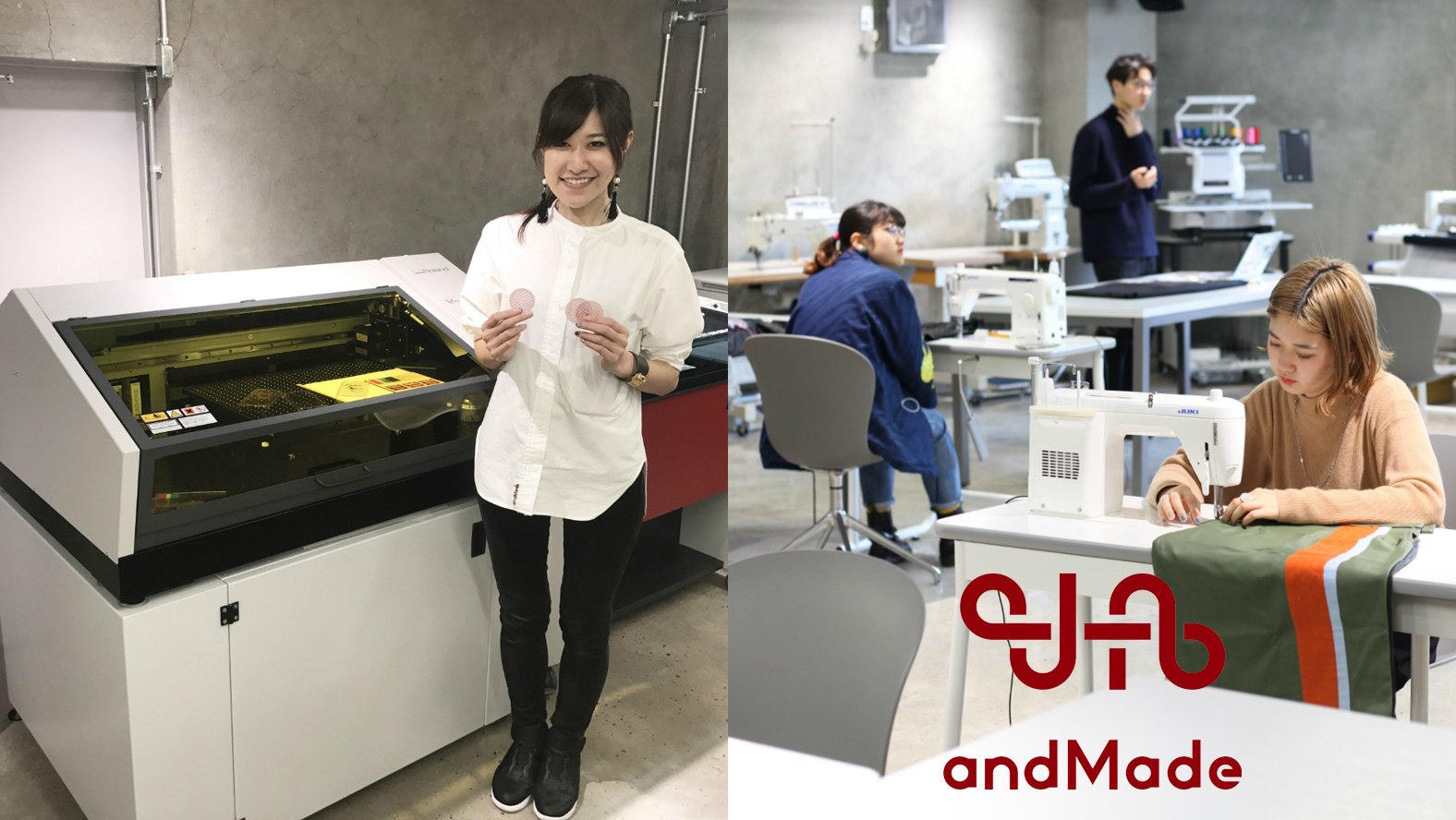 Roland DG Provides Digital Tools for Making Your Own Clothing at Fashion-Makerspace "andMade"
06/13/2017 Digital Printing, Events & Tradeshows
"andMade" is the largest membership-based fashion-oriented makerspace in Japan where people can have fun creating their own clothes with state-of-the-art digital tools. The makerspace recently opened its first "andMade.kitasando" branch in Kitasando, Tokyo. A distinguishing feature of andMade is the lineup of digital tools that have recently been introduced to but not yet widely adopted by apparel manufacturers. Roland DG is supporting andMade members with two advanced technology products, including a UV-LED inkjet printer and a vinyl cutter.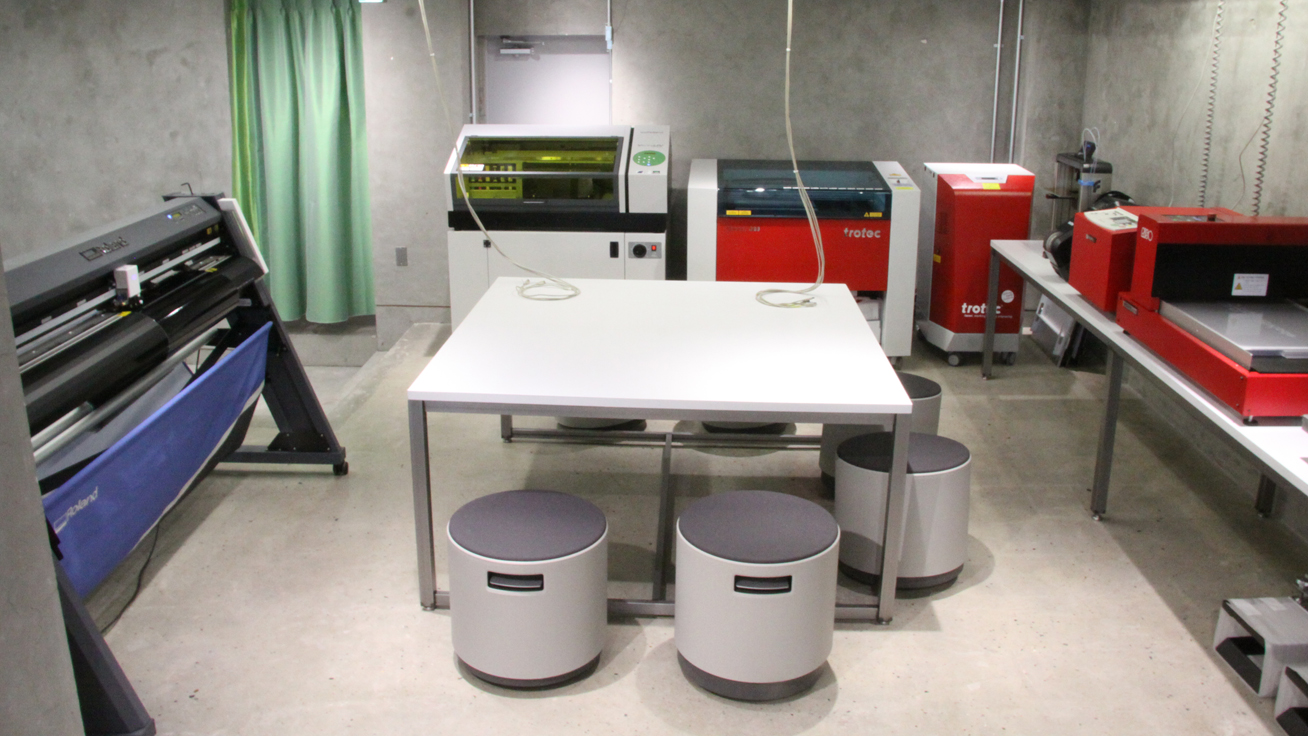 The name "andMade" was coined by removing the 'H' from "Handmade," and represents a new way to design and make clothes by using digital methods to replace some of the manual processes involved. While making clothes was previously considered quite difficult, the new digital approach makes it easier to create and wear your very own fashion items. 

The makerspace is operated by Furutachi Project, an entertainment agency that manages celebrities such as TV anchor Ichiro Furutachi and actress Tomoe Shinohara. Furutachi MC'd the April 28 opening event for a live audience and later television broadcast by explaining the makerspace concept and describing some of the equipment installed there. Ms. Shinohara is an active fashion designer who wore a dress that she designed and made herself while demonstrating the available products.

For people who have never made clothes before, andMade suggests the first step in making their very own one-of-a-kind fashion items is simply to remake some of the clothes they already own. Roland DG's VersaUV LEF-200 UV-LED inkjet printer can print directly onto materials like plastics and leather using ink that is cured by exposure to UV light, and can be used to print unique patterns and illustrations for one-of-a-kind buttons and other fashion accessories. In addition to vibrant, full-color printing, it can also print clear ink for spot gloss or matte finishes, as well as create unique effects like embossing for stunning, high quality designs. The CAMM-1 GR-420 vinyl cutter can be used to easily cut patterns for apparel. Anyone who would like to see their own ideas applied to fashion garments should definitely check out andMade.
For more information about andMade, please visit https://andmade.tokyo.