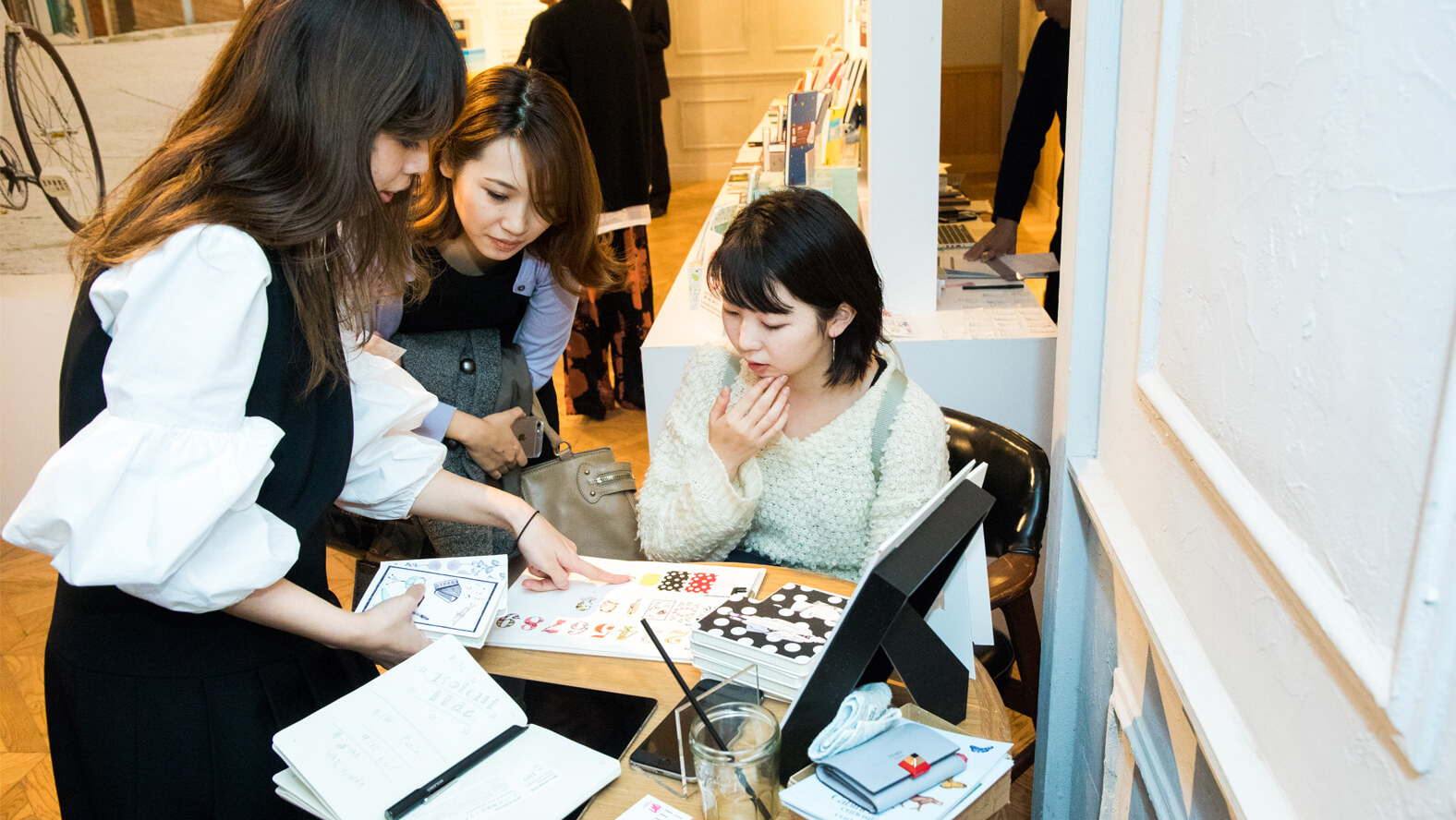 UV Printers "Transform Imagination into Reality" on The Covers of Moleskine Notebooks
International brand Moleskine held its MOLESKINE TRADE SHOW Spring/Summer 2018 annual event on November 15 and 16 in Tokyo.
The Moleskine brand is renowned for bringing back to life the nameless black notebooks used by writers and artists like Vincent van Gogh, Pablo Picasso, Ernest Hemingway and Bruce Chatwin that had long gone out of print.
Today, the Moleskine brand encompasses a family of objects that enhance productivity and creativity including notebooks, diaries and planners, journals, bags, writing instruments, reading accessories, publishing and digital tools. Drawing around 200 visitors over two days, the event was held to showcase the new Moleskine collections and brand values to industry suppliers, distributors and the press.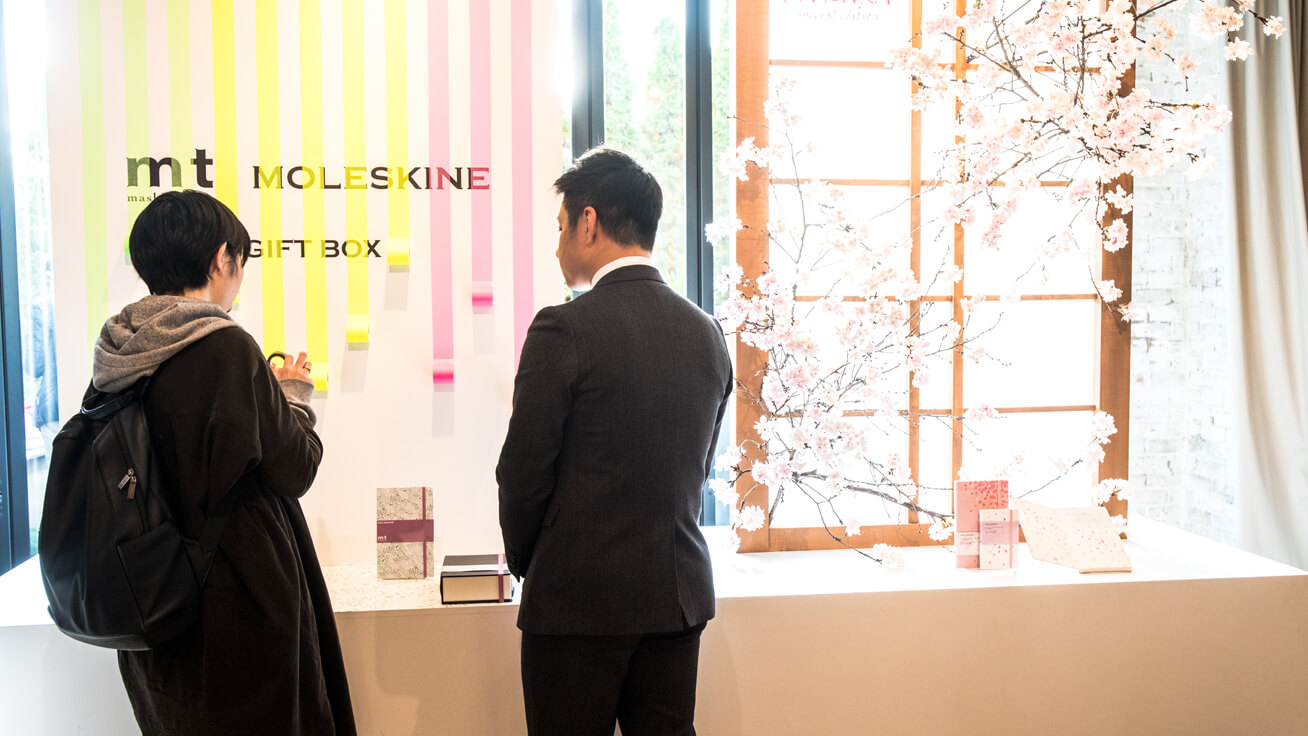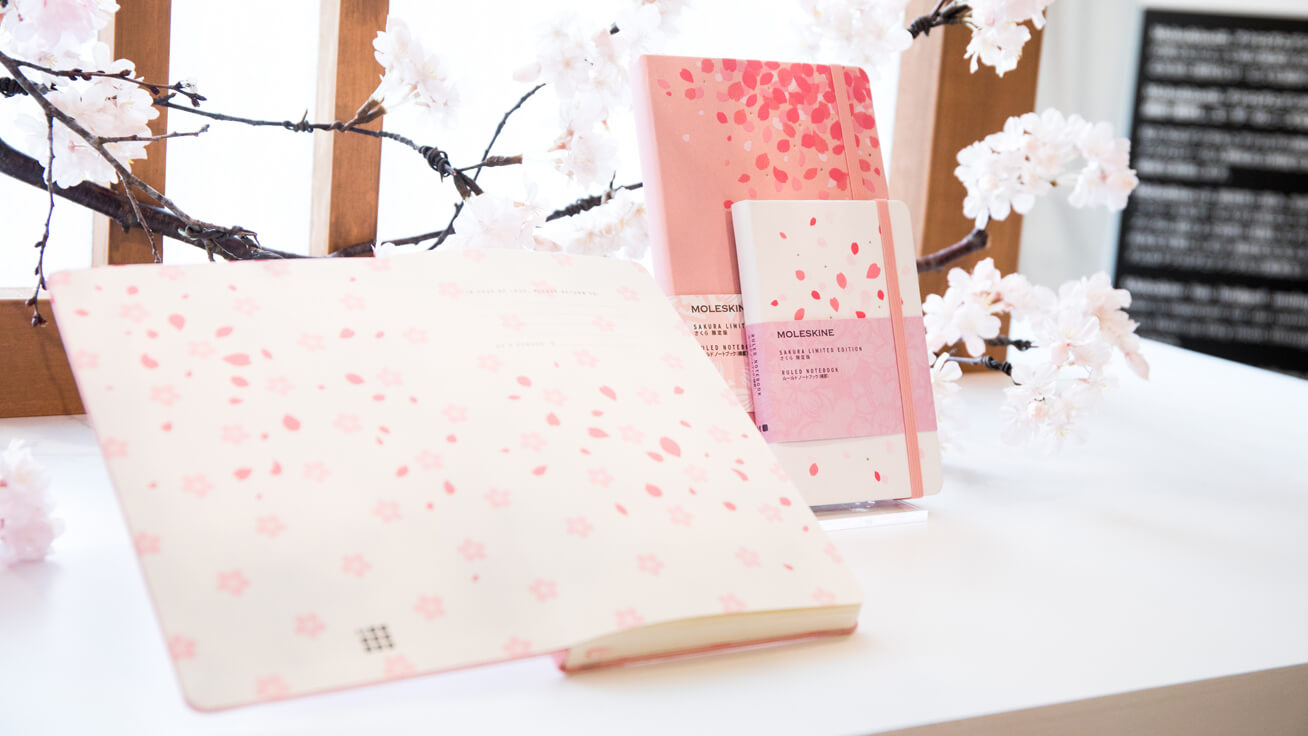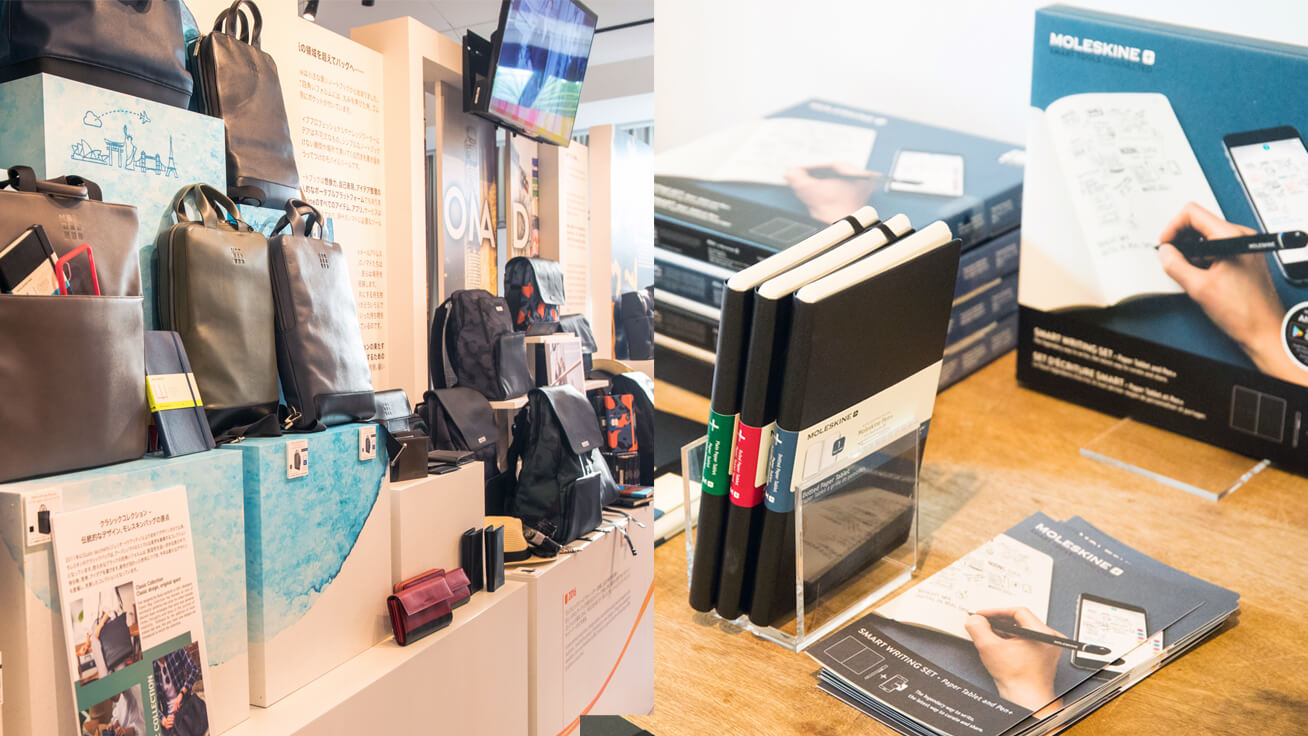 A diverse range of new Moleskine tools were on display.
The event featured one-of-a-kind designs drawn by fashion illustrator Aiko Fukuda using the Moleskine "Smart Writing Set", and which were then printed on the notebooks' cover using Roland DG's LEF-12i UV printer and handed to visitors as gifts. The Smart Writing Set is a real-time digital creativity tool consisting of a notebook and accompanying smart pen that instantly transfers notes and ideas to tablets or smartphones through a free companion app.
Fukuda spent time exchanging insights with each visitor as she sketched their name or favorite phrase on the illustration or background. The one-of-a-kind designs were then printed on notebooks using the UV printer. Visitors praised the ability to create their one-off designs with the illustrator. For many, it was a first opportunity to witness a UV printer in action and they were amazed at how quickly their customized designs were printed directly onto their notebooks.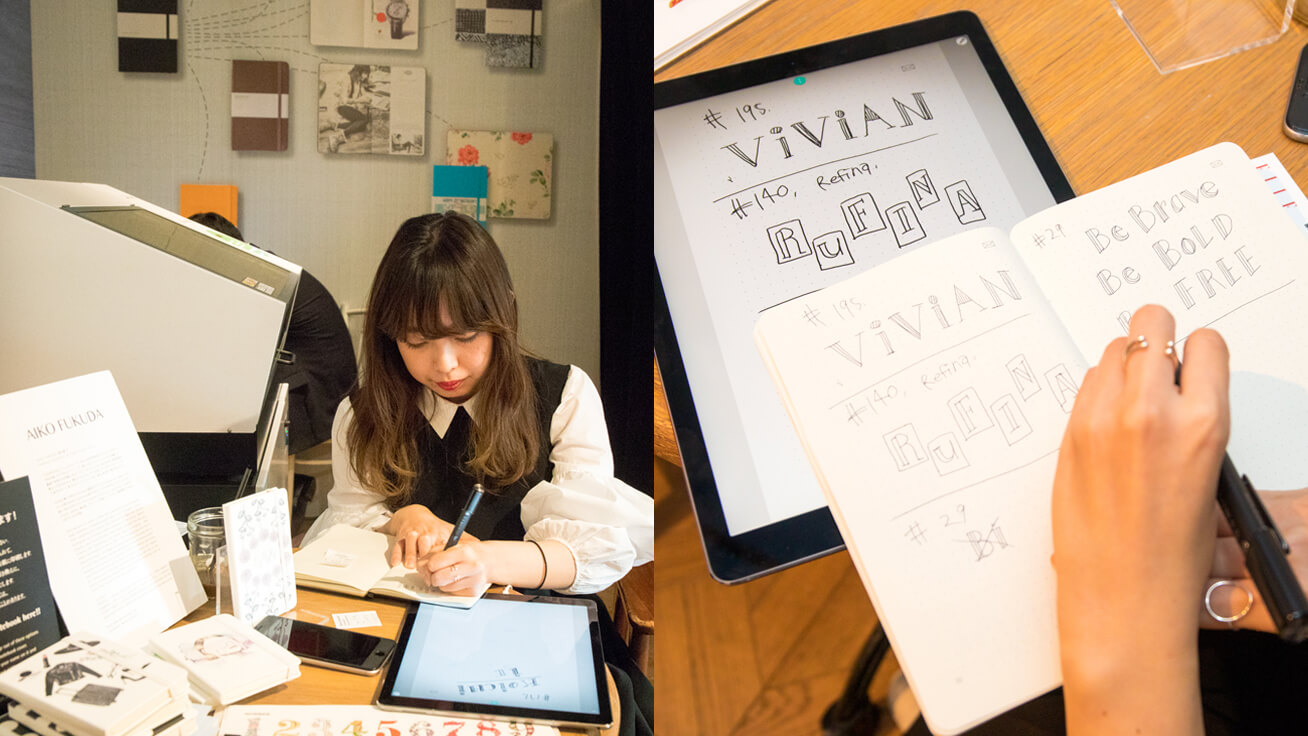 Designs drawn using the Moleskine Smart Writing Set are converted to digital data using the companion app.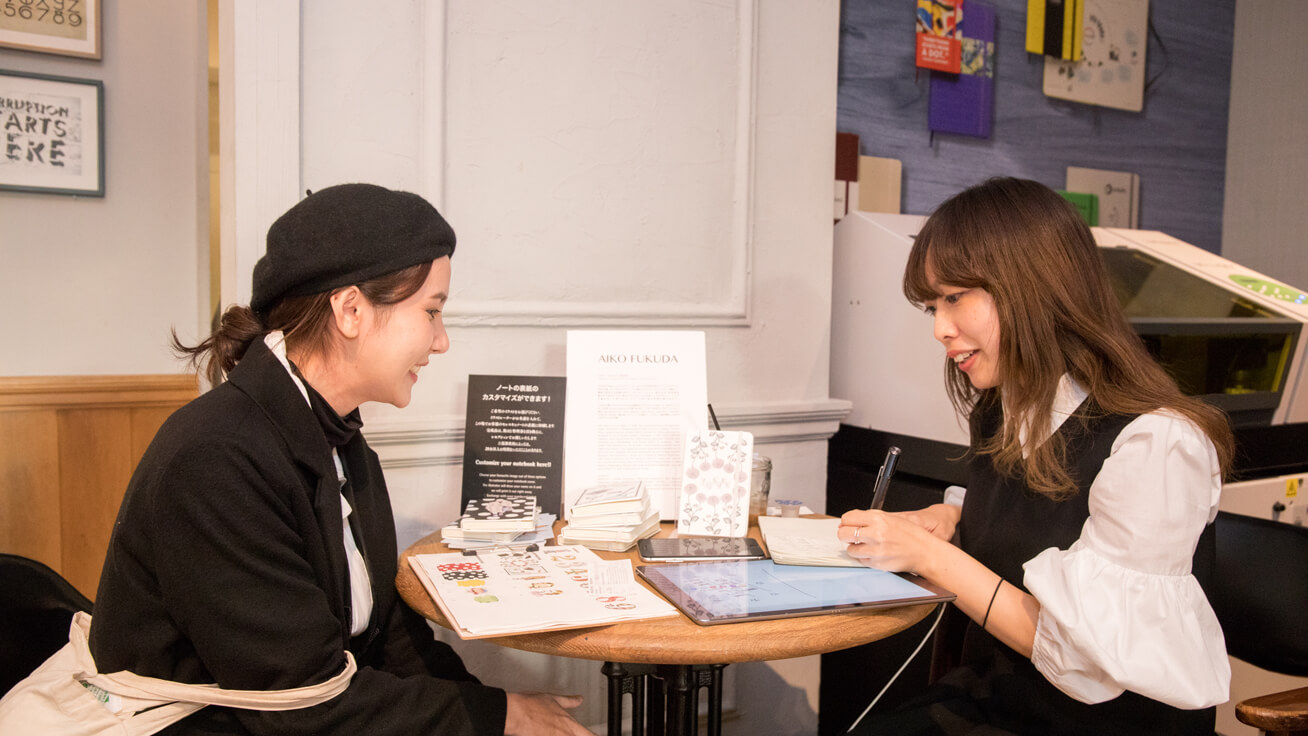 Visitors enjoyed having their notebooks customized.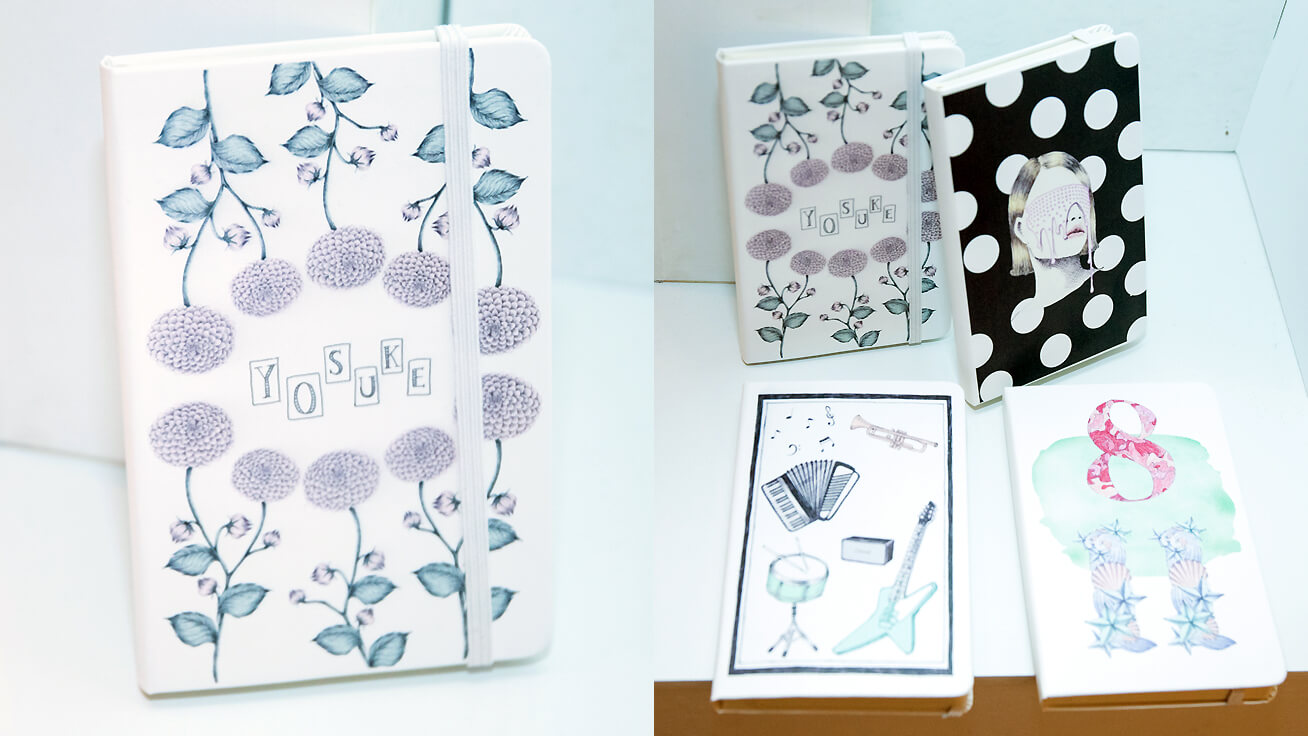 This was the first time Fukuda had her illustrations printed as one-of-a-kind designs and she was extremely happy with how rich the colors came out. "UV printers make prints with outstanding quality, with the light tones of watercolors as well as crisp lines similar to ball-point pens. It was a wonderful experience creating each and every unique design for visitors at the event."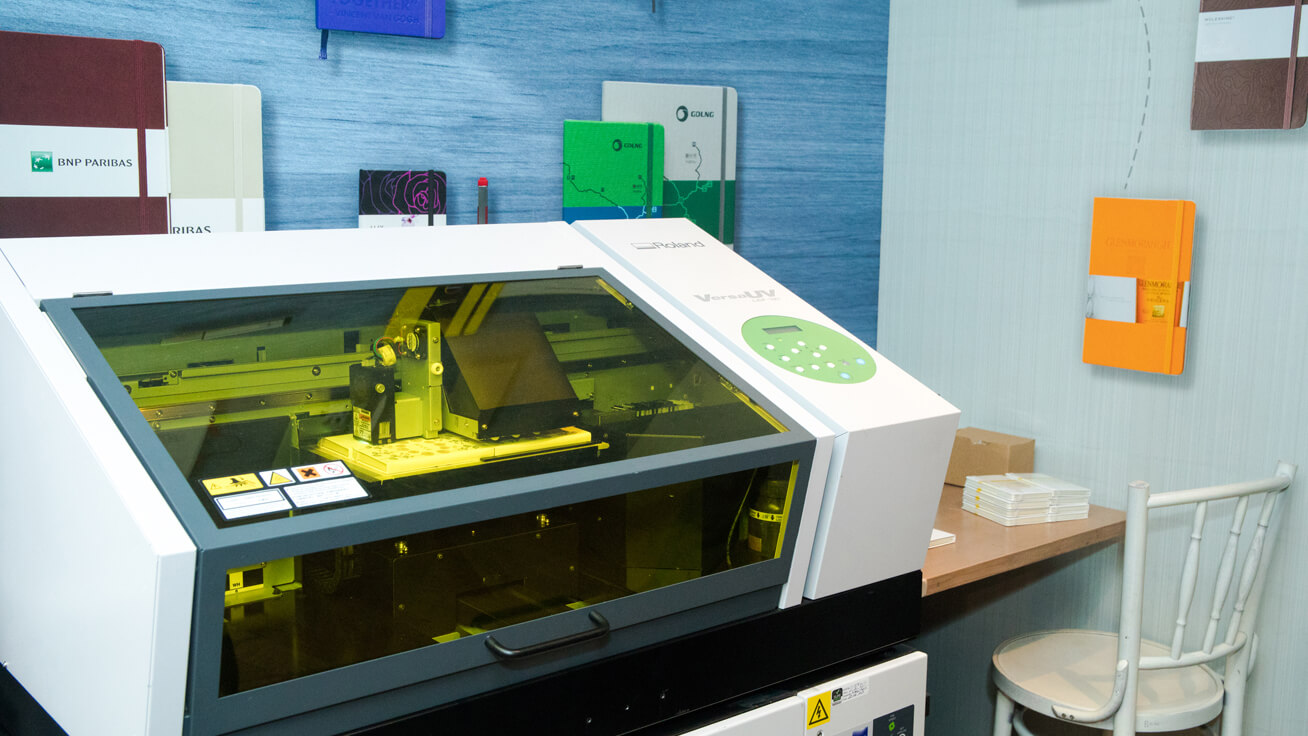 Many visitors attended the event in search of new product lines and business opportunities. Comments included, "Customers have an increasingly diverse range of preferences, and demand for customization is likely to increase even more in the future. There was an exciting mood throughout the event space, and I feel that ideas such as these are effective for generating a higher level of interest during specific events like opening new stores."
The staff in charge of planning the event expressed their views of the event: "I think that providing visitors with the opportunity to enjoy customizing designs with illustrators was an enjoyable way to get a better feel for the Moleskine brand. In this regard, the event was without a doubt a great success."
Alessandro Viola, Regional Wholesale Manager Asia Pacific of Moleskine Asia Limited, also provided feedback from the event. "More than just showcasing our new collections, the event was planned as a way to get a feel for the Moleskine brand. At Moleskine, we place a great emphasis on providing tools and services that allow people to explore their talents. The value that this notebook customization event provided visitors was the chance to create one-of-a-kind object while engaging with the artist. Witnessing so many visitors smiling also made us happy. Moleskine tools are popular gifts during holiday seasons, and I think it would be an excellent idea to provide a customization service where people can include their own individual thoughts on such gifts."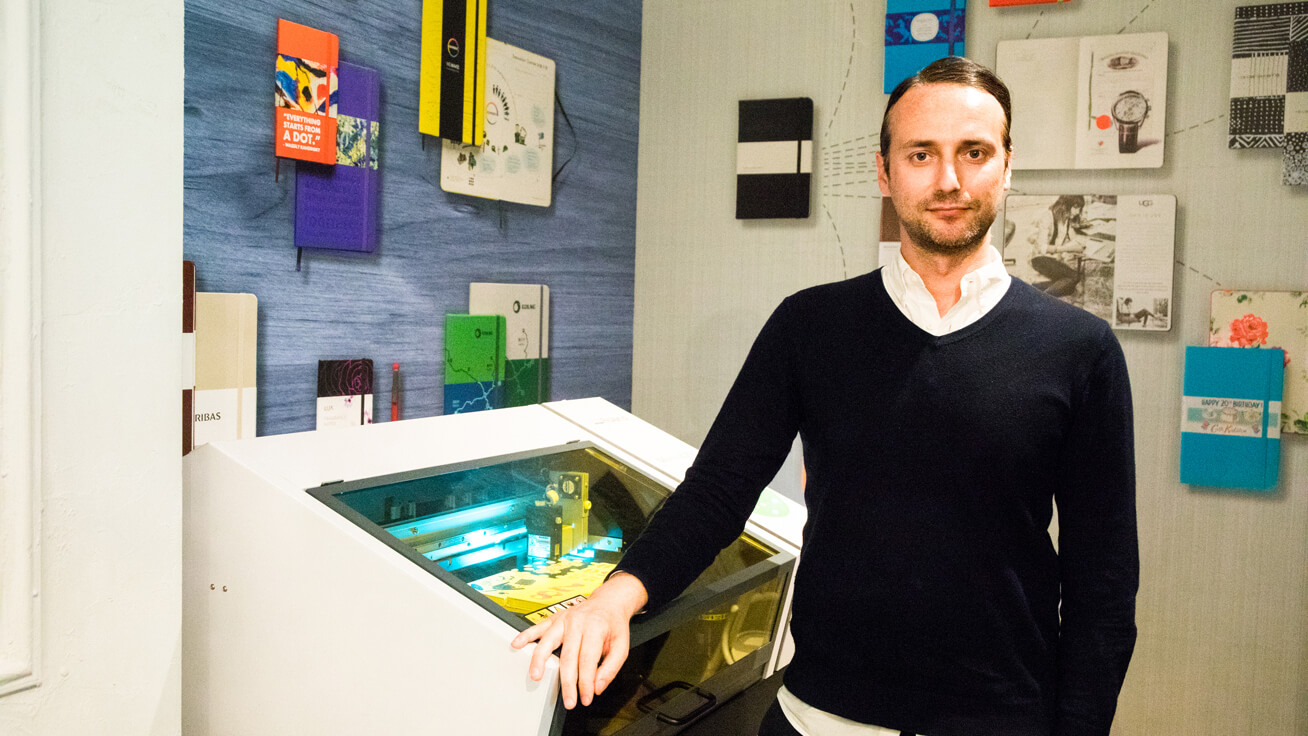 Alessandro Viola, Regional Wholesale Manager Asia Pacific of Moleskine Asia Limited
The event was an ideal opportunity to transform visitors' imagination into reality by combining an innovation tool like the Smart Writing Set, which bridges the gap between analog and digital techniques, with our UV printer.
For more information about Moleskine, please visit moleskine.com.
Copyright © 2018 Roland DG Corporation.
Unauthorized copying and replication of the article, text and images are strictly prohibited. All Rights Reserved.