Shared Factory Makers' Base Offers New Way to Experience Fabrication at Shopping Centers – Part 2
Membership-based factory Makers' Base recently launched its new permanent shop Makers' Base Chiba in the JUNNU wing of the Sogo Chiba department store in Chiba, Japan. Continuing from the first part of this blog series, Junpei Matsuda (photo, above), COO of Makers' Inc., talked about the services available at Makers' Base Chiba, as well as plans for the future.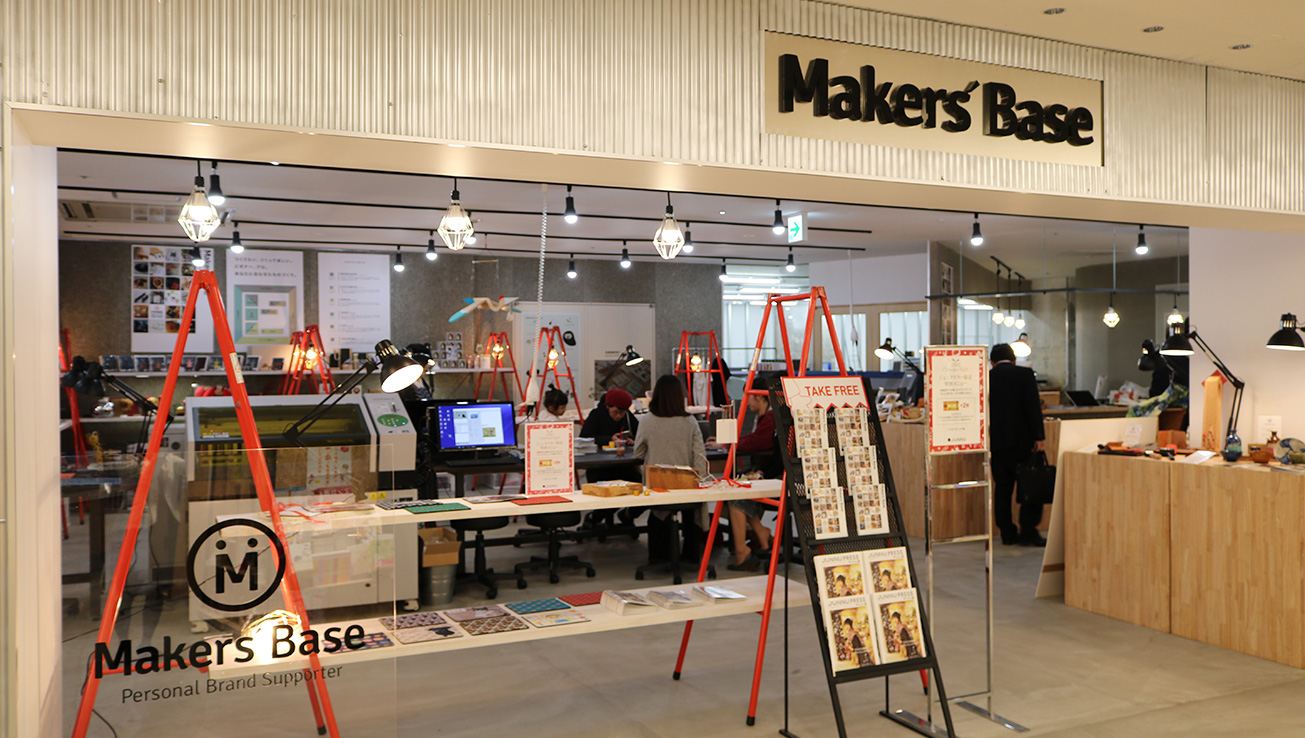 The newly opened Makers' Base Chiba.
What type of shop is Makers' Base Chiba?
Makers' Base Chiba occupies more than 400 m2 of floor space, which is unusual for a department store tenant. Our fabrication space includes an extensive range of manufacturing equipment, including Roland DG's UV printer, laser cutters, welding machines, industrial sewing machines and electric potter wheels. There is also a display area with exhibits and for-sale merchandise that is made at the factory, and regular workshops, as well as items designed by creators. The layout of the shop has been designed in a similar way to a local bakery – where bread baked on premises is sold to customers.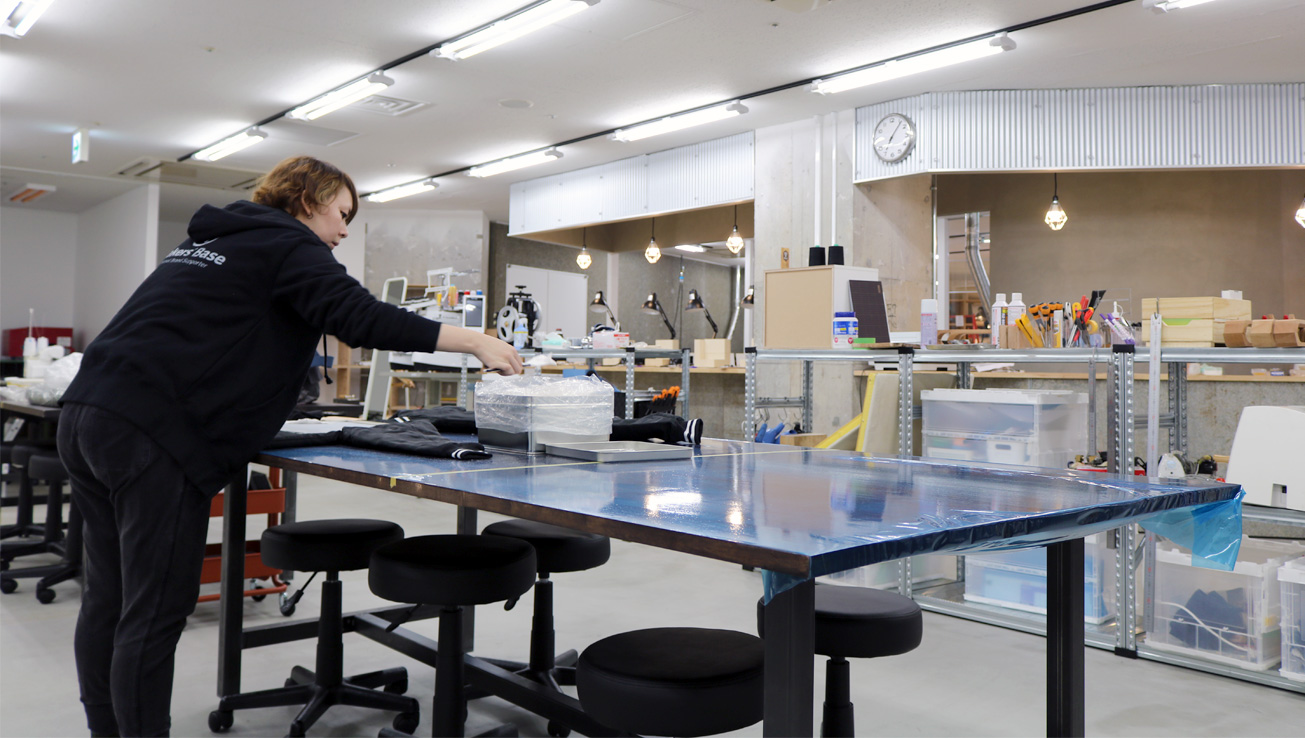 The fabrication space is so spacious for its location inside a department store.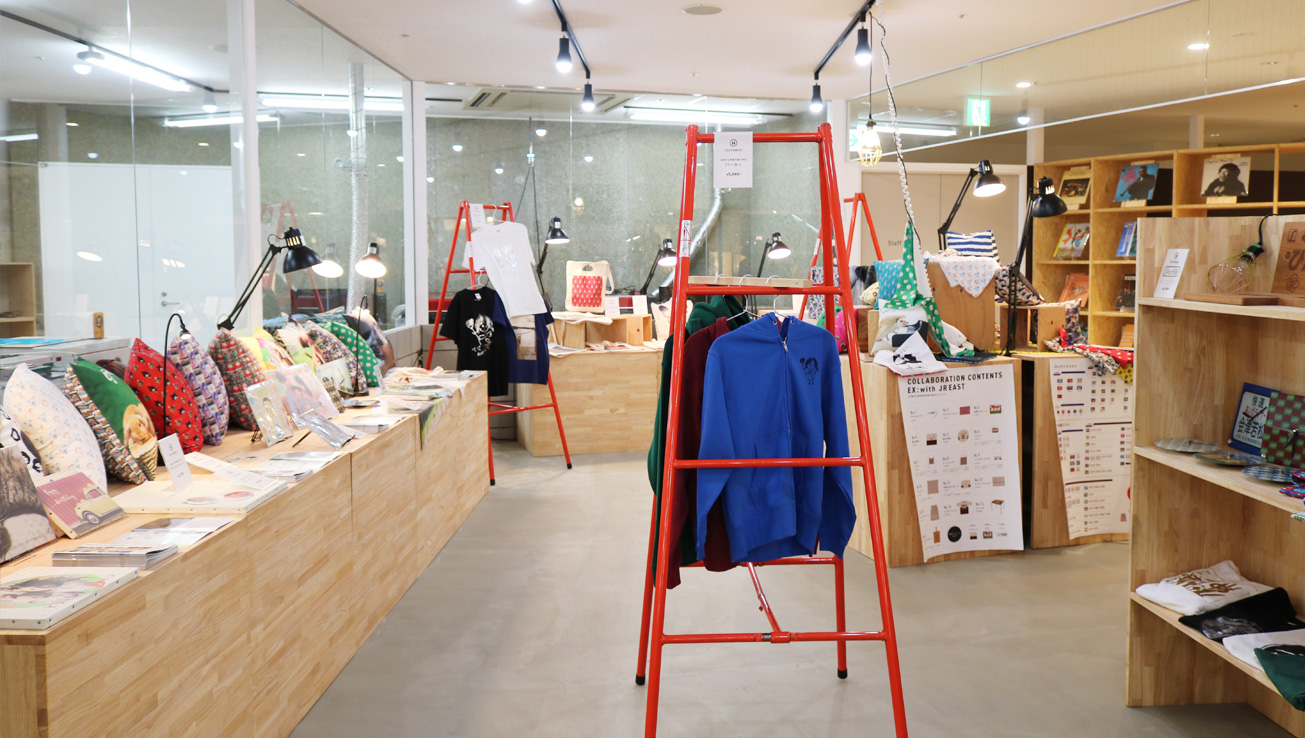 The merchandise section is designed like a boutique store.
Can you provide more details about the range of services available at Makers' Base Chiba?
Makers' Base Tokyo is popular with customers who have a keen interest in fabrication, but we have organized Makers' Base Chiba as a shop that also appeals to the broader public. In addition to workshops where customers can try their hand at creating items, the most potential exists with the customization service, where we make gifts and accessories based on customer designs or requests. This service is ideal for people who want their very own one-of-a-kind item, but do not feel comfortable making them by themselves from scratch at our workshops.
What type of customized items are most popular?
Families are our main target demographic, so most of our samples include drawings created by children as well as photos of kids and pets, as these are most popular with families. In addition to items like commuter pass holders, mouse pads and smartphone cases, I feel that demand for canvas prints with photos that are made to look like paintings is expected to grow in the future. We also use Roland DG's photo impact printer that can produce text, illustrations and other designs on metallic materials, and we will hopefully be rolling out a personalization service to suit metallic items like kitchen utensils and dinnerware.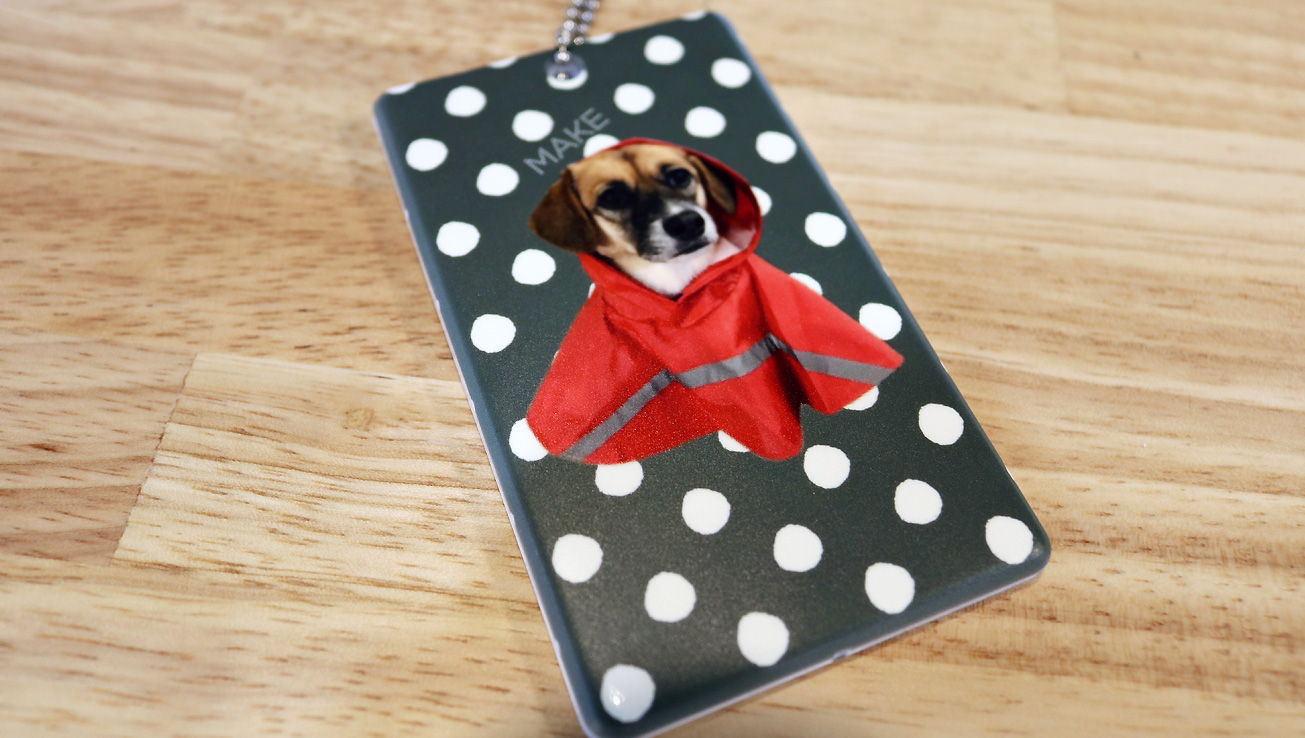 One-of-a-kind commuter pass holder using a customer's photo, created at the opening event held in December last year.
What ideas do you have in mind to meet customization requests from customers?
As consumer needs become more diversified and personal, I definitely feel that there is growing demand for customization to make more individual items and one-of-a-kind designs. Taking photos in particular has become a normal part of everyday life for adults and children alike as people use smartphones more and more. As a result, people have so many photos with them these days and, instead of just taking and saving those photos, there is an increasing range of applications that utilize those photos, like putting them in frames to decorate bedroom walls, or creating one-off accessories that have photos printed on them. The number and type of digital tools like UV printers that have become available to consumers has also been a driving factor that continues to expand the realm of customization and personalization.
What were some areas that our UV printer was good at?
One of the best features of Roland DG's UV printer is that it can print directly on a wide range of materials and blank items. And of course, customers love its superb print quality. The on-demand printing feature is also a major benefit when using it for customization services.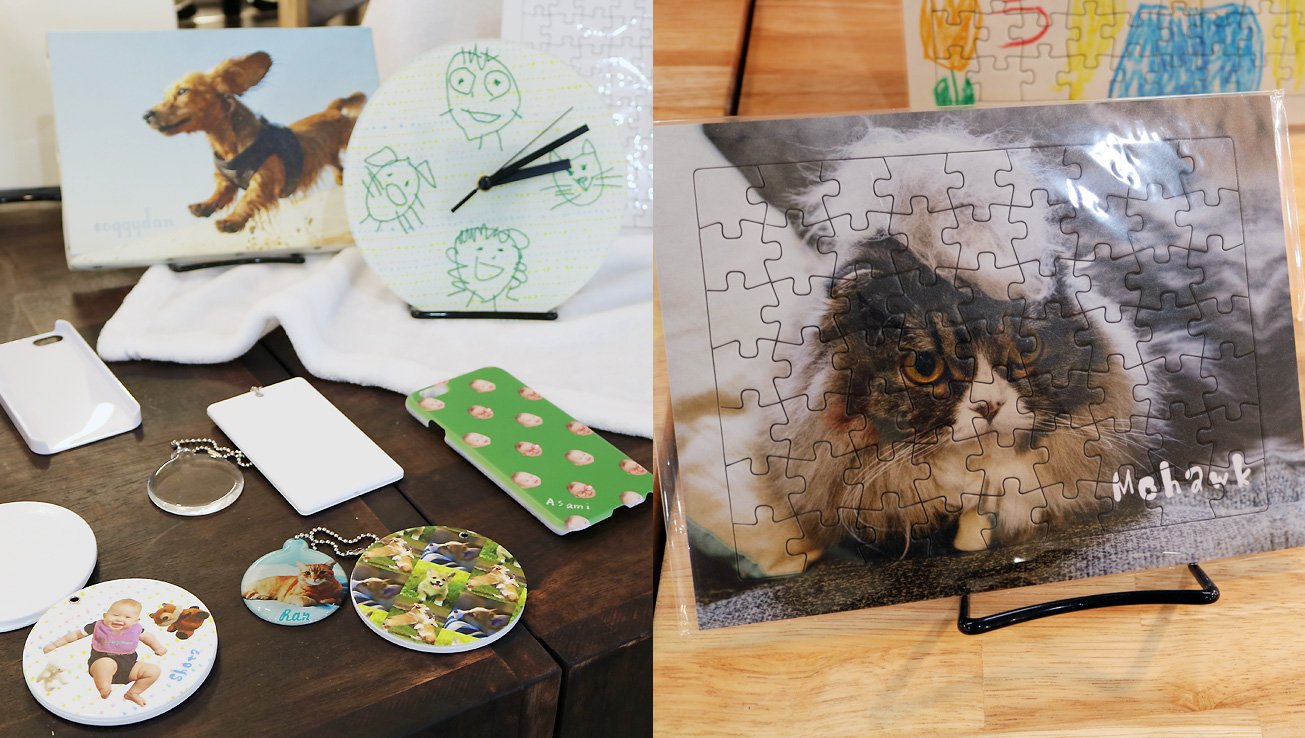 A wide range of customized items created using the UV printer.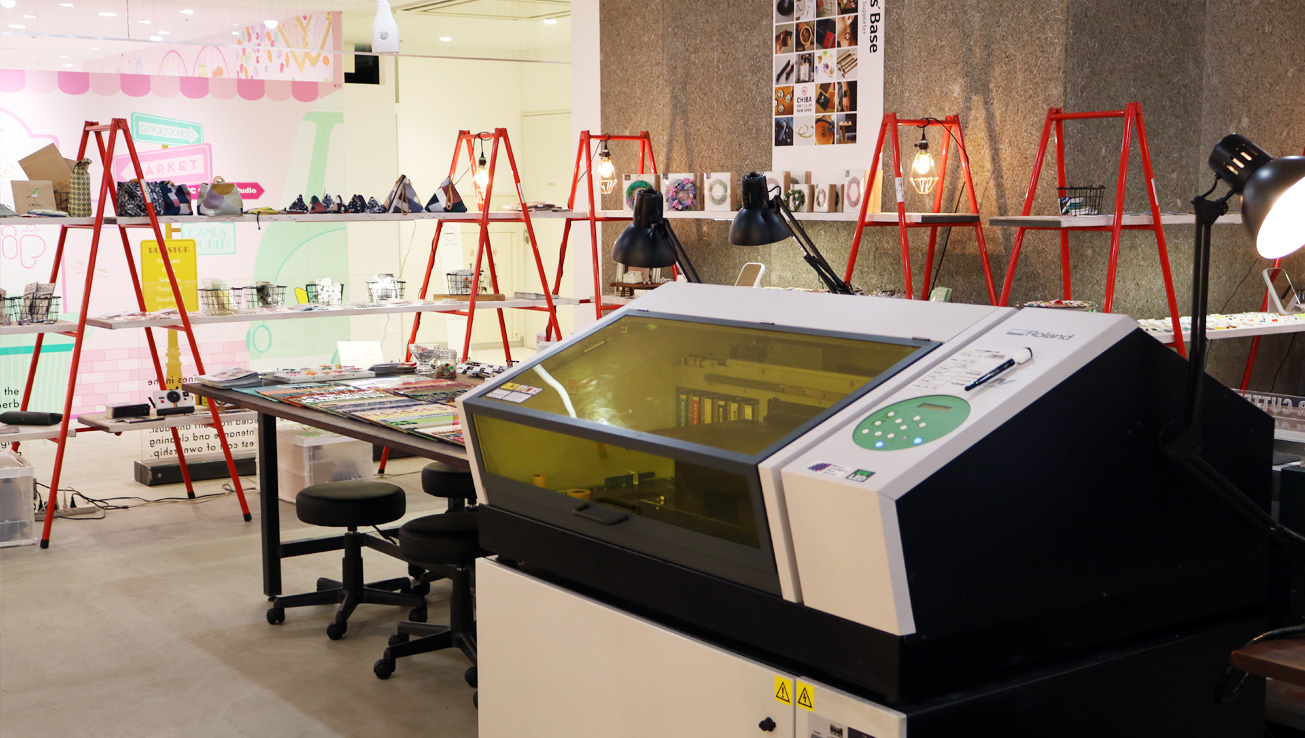 Roland DG's UV printer in use at Makers' Base Chiba.
What challenges will Makers' Base Chiba be taking on in the future?
My hope is that when customers go to buy items at department stores, they will also realize that there is an option to make something custom instead of purchasing a ready-made item. When that day comes, I would love to see people enjoying the experience of creating the items they want by themselves. Whether they are special gifts for loved ones or presents for more regular events like Christmas, Valentine's Day, birthdays or to give to relatives back home, I want to provide people with the opportunity to have fun creating more thoughtful gifts instead of merely purchasing mass-produced goods off store shelves.
Makers' Base continues to develop an exciting range of services related to fabrication that people are fascinated with, and they have stepped up to the challenge of providing consumers with fabrication experiences and services in the more traditional domain of department stores.
For more information about Makers' Base Chiba, please visit http://makers-base.com/chiba/. (Japanese only)