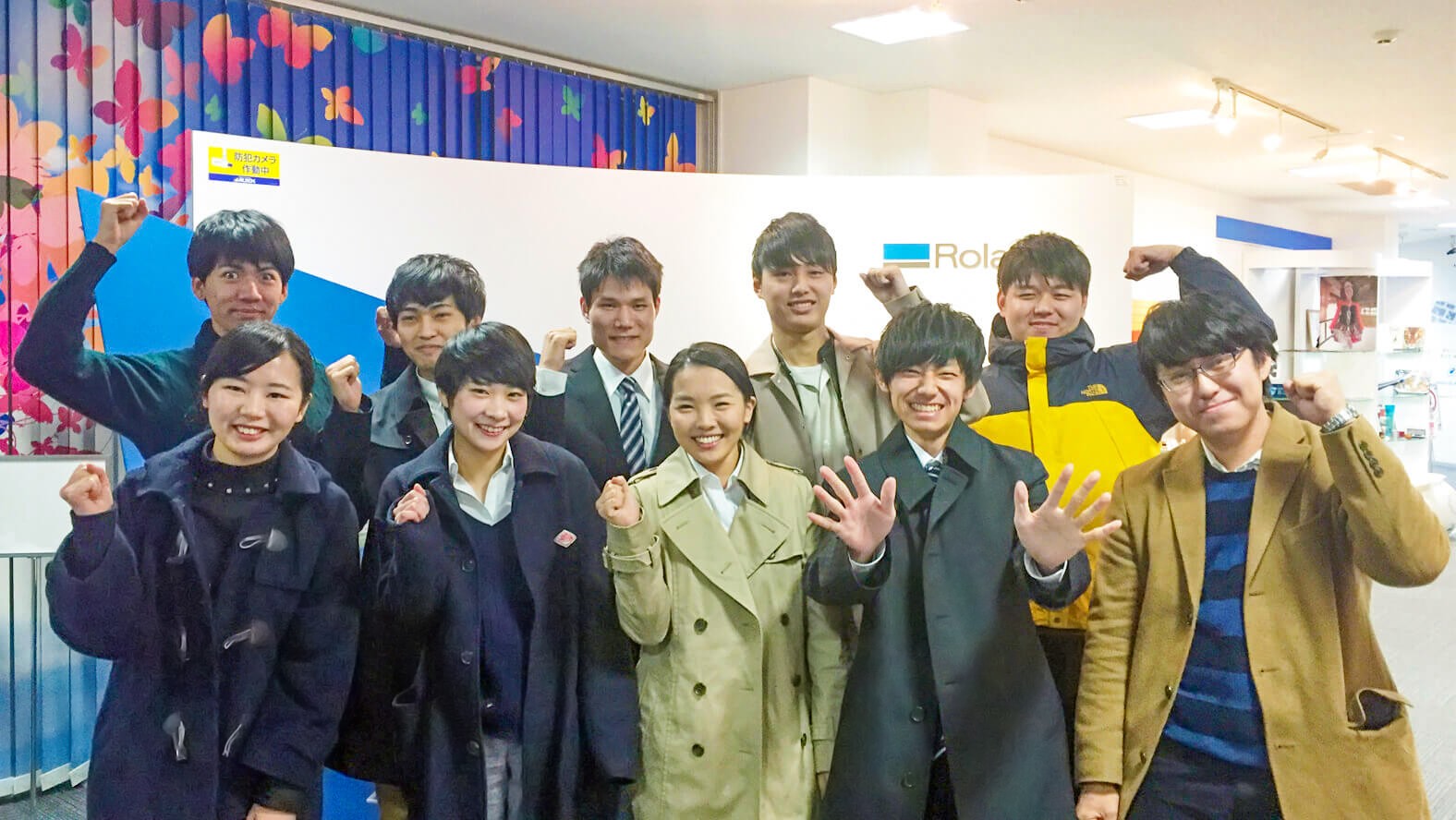 Roland DG Hosts First One-Day Internships
Roland DG held its first ever One-Day Internships on February 7 and 14, 2018, with a total of 16 interns participating at the company's headquarters in Hamamatsu, Japan. The intern program was organized with the aim of providing students with real-life insights into employment situations and a chance to experience a working environment that may help them develop their career paths.
The intern program gave students the opportunity to gain hands-on experience with one of Roland DG's main product lines, the LEF-300 UV printer capable of printing rich color directly on a vast array of materials. Students were requested to openly discuss the best ways of marketing the printer to suit various industries and applications.
To demonstrate the printer's impressive range of print capabilities, the morning session of the program involved students creating and printing their own custom designs on notebooks using the LEF-300.
In the afternoon, students were asked to form groups of three or four to discuss the ideal markets that the LEF-300 could be marketed to, followed by presentations on their findings. Some groups struggled a little coming up with ideas, so Roland DG staff joined in their discussions to help out. All the groups eventually came up with some interesting marketing concepts.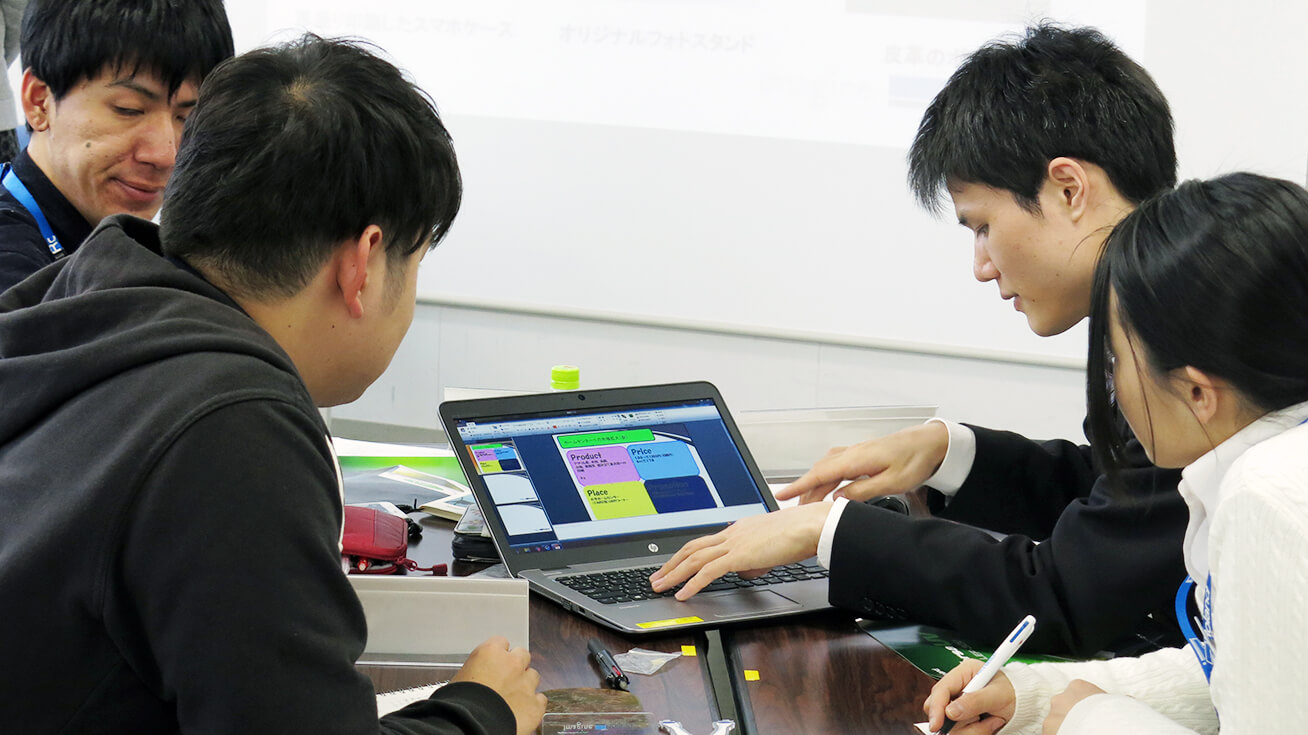 Interns thinking carefully about LEF-300 marketing ideas.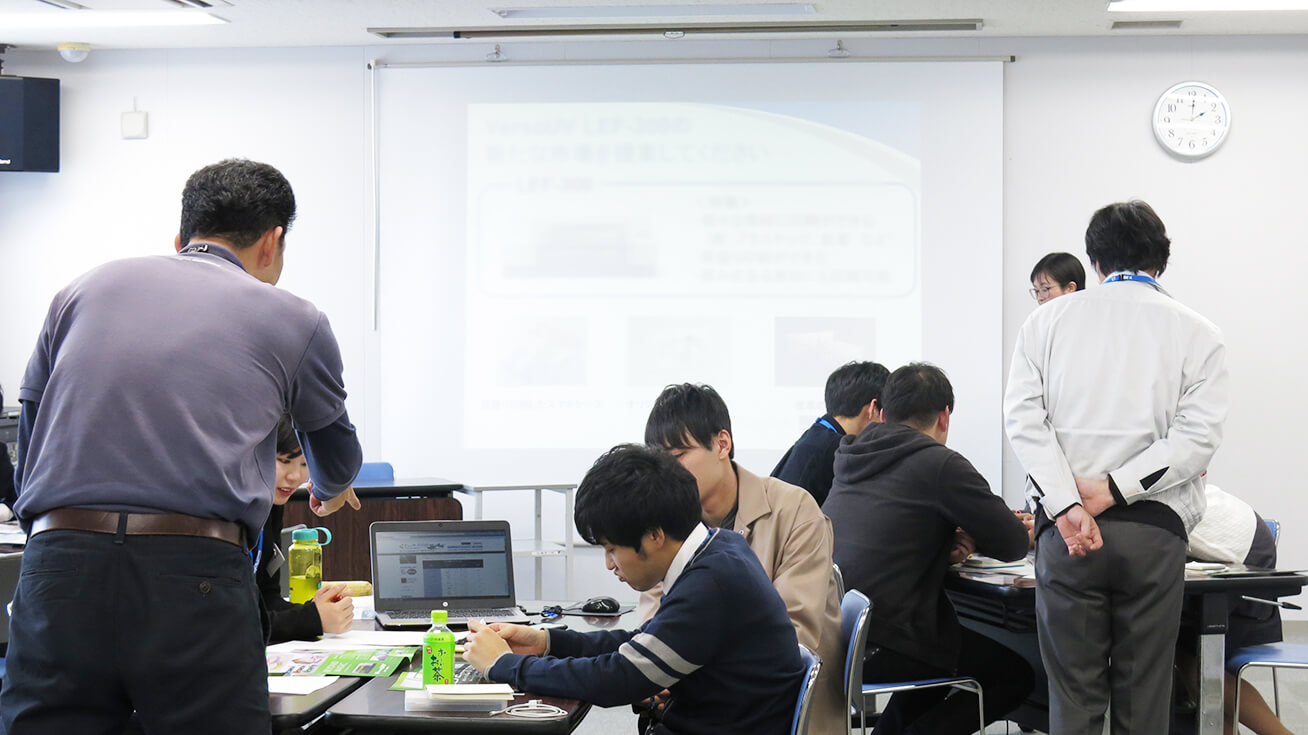 Roland DG staff also joined some of the discussions.
At the One-Day Internship, each group presented their marketing ideas to the other groups. Despite the difficulty of coming up with ways of breaking into new markets and the limited time available for discussions, the ideas raised by each group provided an interesting and exciting perspective into various marketing proposals.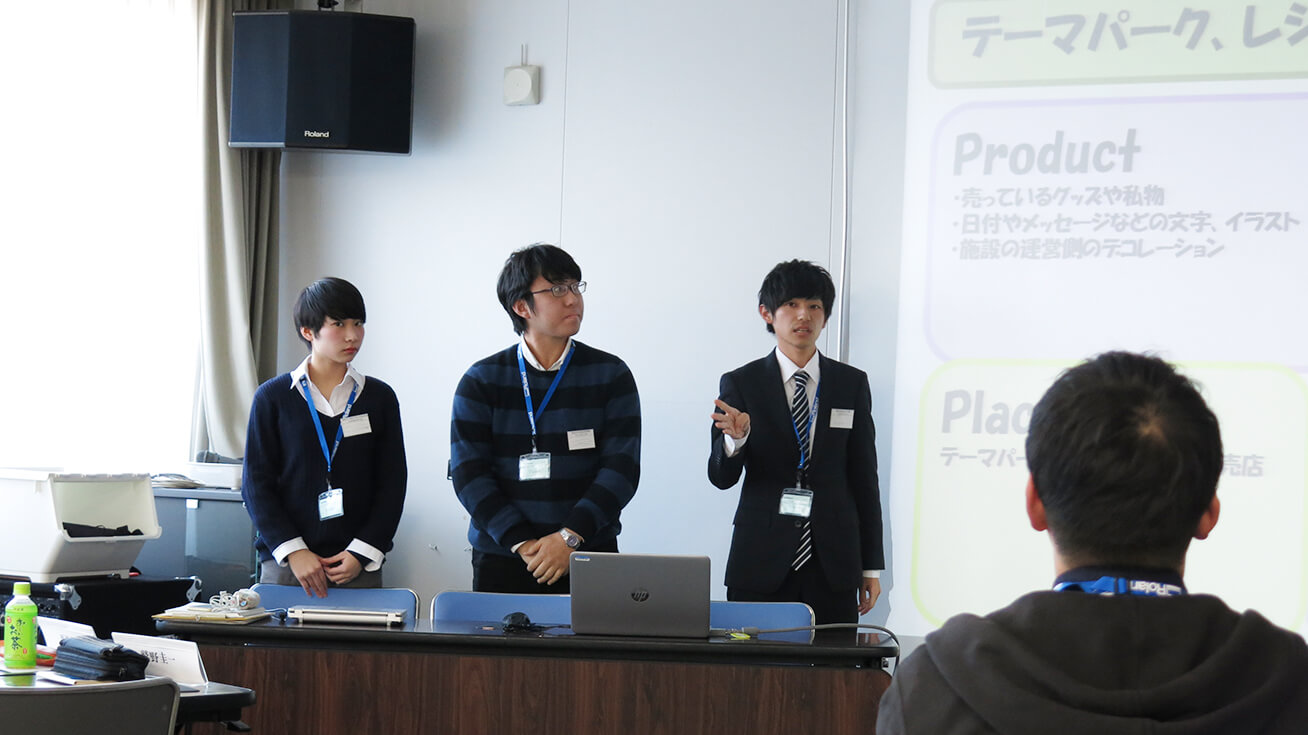 Groups then presented their marketing ideas.
Interns provided a range of feedback about their experiences. "It was fun learning what products are capable of, and it sparked my interest in Roland DG's business," said one. "Actually being able to use the LEF-300 helped out with the group discussion. It was great that the staff joined in and gave us some tips when we found it hard to come up with ideas," said another. "The One-Day Internship at a lot of other companies usually only involves a company briefing and short group discussions, but this internship was great because it was more hands-on, and we were also given plenty of time for group work," said a third student.

Watching the interns discuss the topic together and come up with a conclusion – exactly like how company meetings would take place during actual work – made us feel that the intern program was a good opportunity to demonstrate to the interns what working is actually like.
While the One-Day Internships were short, we were pleased to hear that the students had fun taking part in the program. A huge thanks to all the students who joined us for these internships!