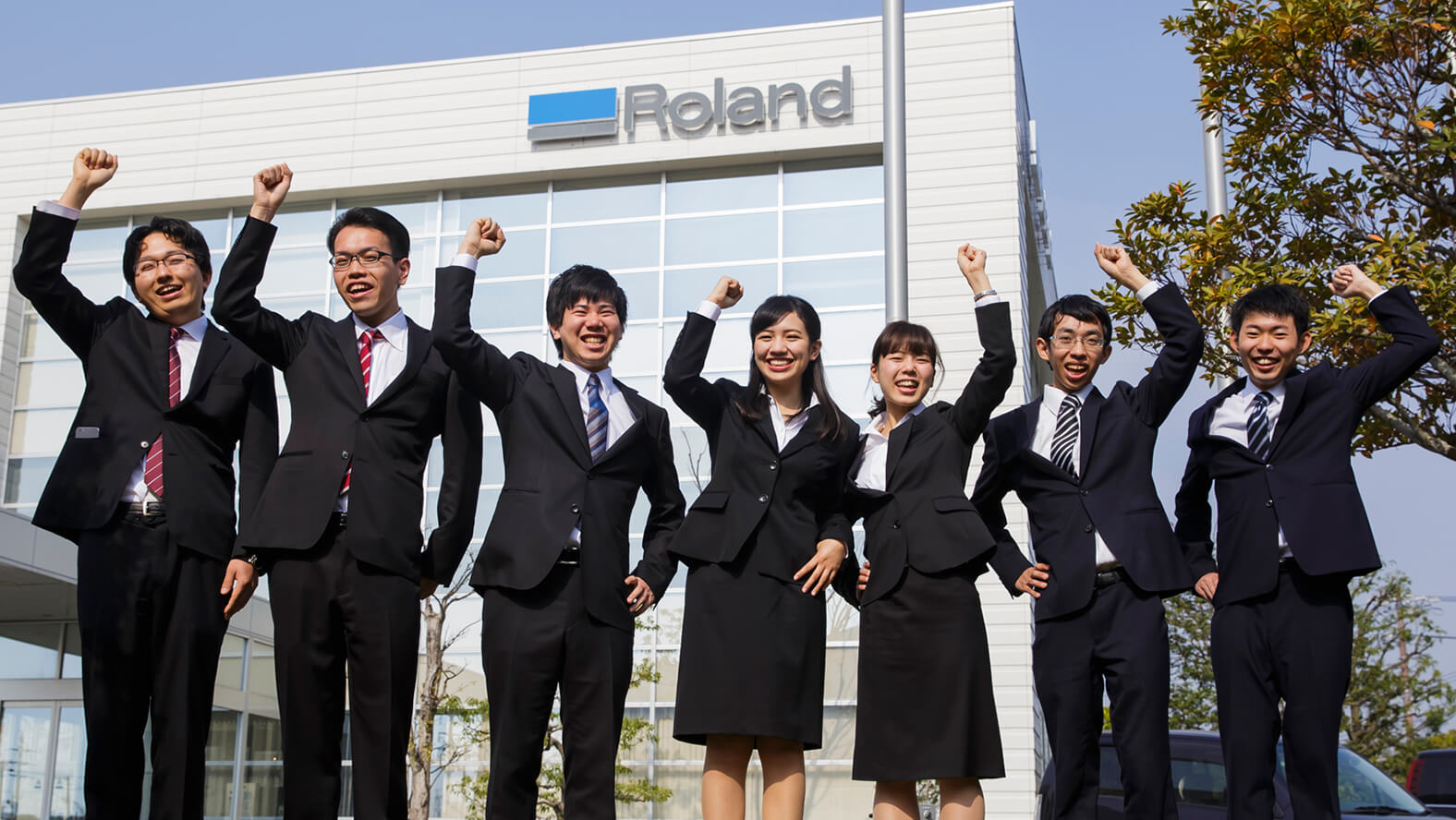 Roland DG Welcomes New Employees for 2018
Roland DG held a company orientation on April 2nd at its headquarters in Hamamatsu, Japan, to welcome seven new employees for FY2018. During the ceremony, President Fujioka extended a warm welcome to the new employees and offered encouragement for their success.
"I've been looking forward to meeting all of you," Fujioka said. "I want you to remember that each and every task you accomplish is another step forward in your own personal development. Make sure you deliver the best performance you can in your respective positions, and continue to make advances and increase progress by tackling issues as if they were your own. I want you to make the most of each of your individual skillsets."
The new employees seemed somewhat nervous, but had high aspirations for the future. One commented, "I am thrilled to be able to join Roland DG. I will put forth my best effort to meet my expected targets." "I was really excited when I saw Roland DG products for the first time," another said. "I hope to help design products that increase enjoyment for others in the future!"
The new employees will start out with a three-month training session to learn more about working within the Roland DG culture and becoming contributing members of society. During the initial period, they will also focus on acquiring knowledge and honing their skills regarding company rules and products that will be important during their careers at Roland DG.
We wish the new employees the best of luck with their future endeavors and look forward to seeing the results of their efforts in the future!