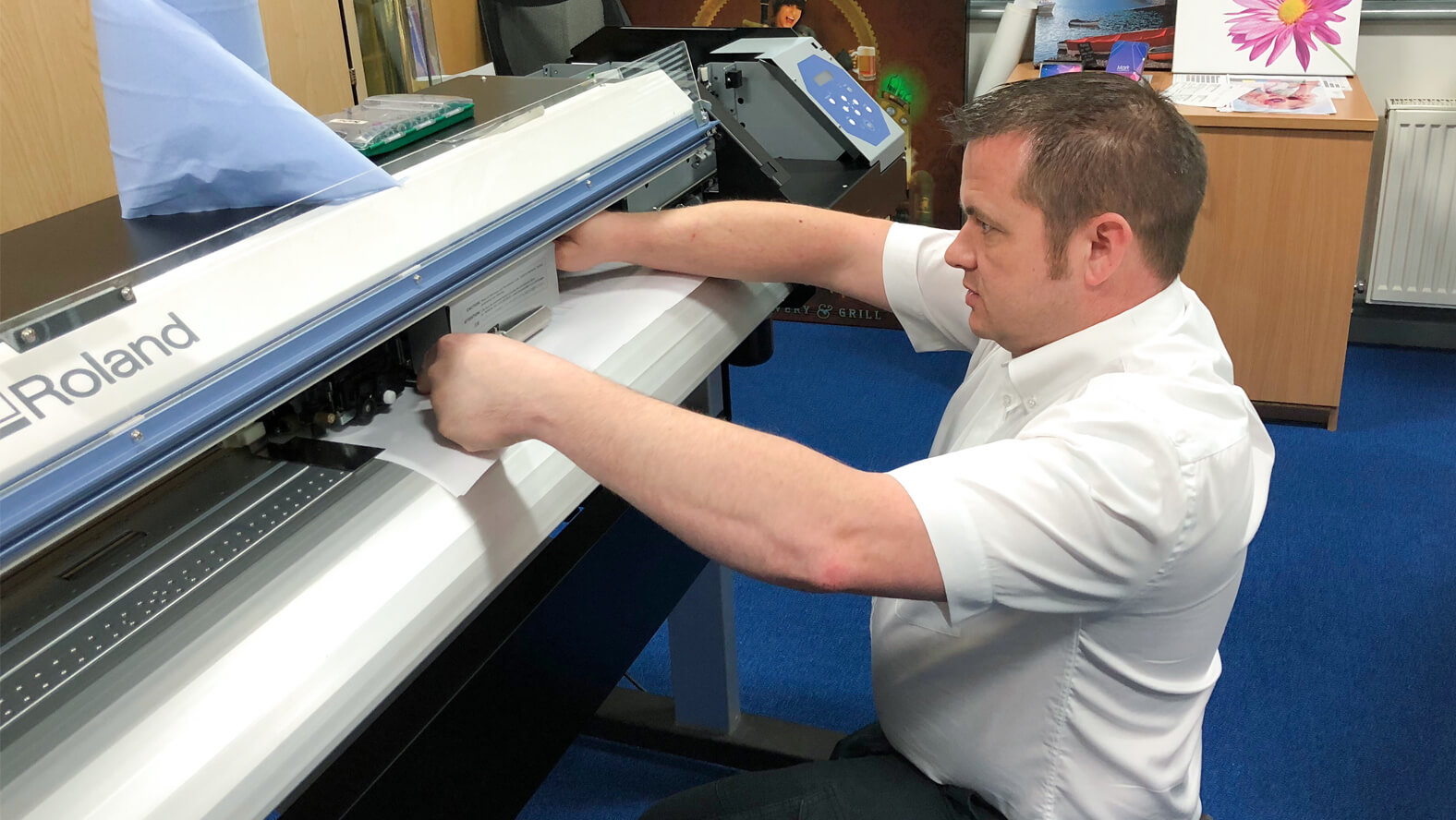 Global SE Awards 2018 Finalists Interviews – Part 3
Roland DG will conduct its Global SE Awards 2018 final competition from April 23rd through the 25th, where service engineers (SEs) engaged in the repair and maintenance of Roland DG products will put their skills and knowledge to the test. In the lead-up to the contest, we invited finalists of local competitions held around the world to talk about the service and support work they are involved in. The third finalist joining us is Matthew Wrench, representing Europe, the Middle East and Africa.
Profile
Global SE Awards 2018 final competition
Europe, Middle East and Africa regions
Matthew Wrench from the UK
Entry category: Inkjet printers
Representing Roland DG (U.K.) Ltd.
Experience as a Roland DG technician: 3 years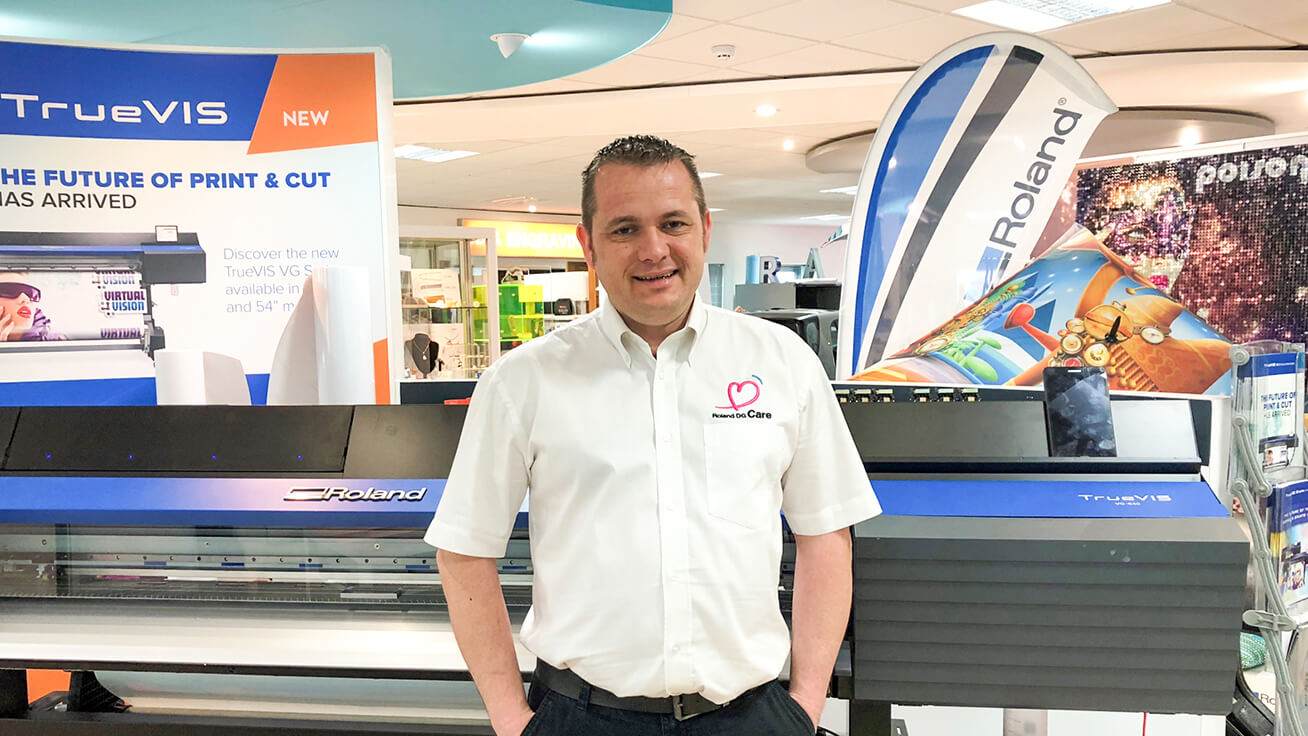 "Roland DG products are without doubt the best in the industry. There is a huge level of respect for the products and the brand."
Please tell us what inspired you to become a service engineer and why do you enjoy your job?
I've always had a keen interest in how things work and how to repair them when they're not working. It's very satisfying to be able to bring something broken back to life.
I love that being a service engineer is not just a 9 – 5 job and that I am always visiting new places and countries. Being a part of such a great global team makes me proud knowing that we're delivering the best service in the industry every day.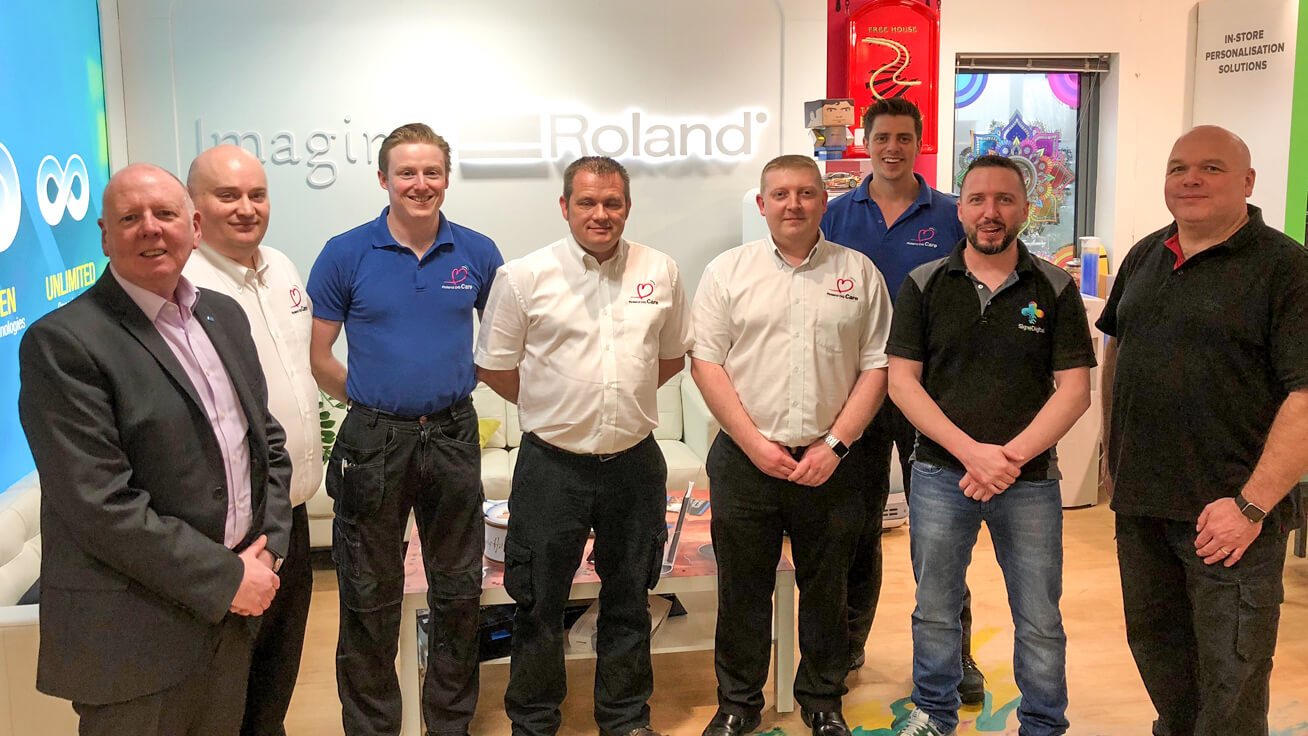 Roland DG (U.K.) staff celebrates Wrench (fourth from the left) winning the local competition.
What's it like for you working on Roland DG products?
Roland DG products are without doubt the best in the industry. There is a huge level of respect for the products and the brand. As a Roland DG Care Certified Service Engineer, I am reminded of this by customers every day. In a constantly evolving marketplace, service has become a major differentiator in how people choose to purchase equipment.
What is it about your role that you find most fulfilling?
It's great helping others and working with my colleagues, sharing information and ideas both locally and worldwide. Seeing and hearing from customers how much respect they have for the products and the Roland DG brand makes the job very fulfilling, and is what keeps them coming back to us each time they need to upgrade their equipment.
How do you face challenges?
I always start the day with a smile and remember that every day is a school day – there is always something new to learn! There are always new challenges, but with each one, there is an opportunity to learn something new and find new solutions to problems. But the great thing about Roland DG is there is always a wealth of support to tackle these when they arise. As a Service Engineer, I look forward to these challenges – it's what makes the job interesting!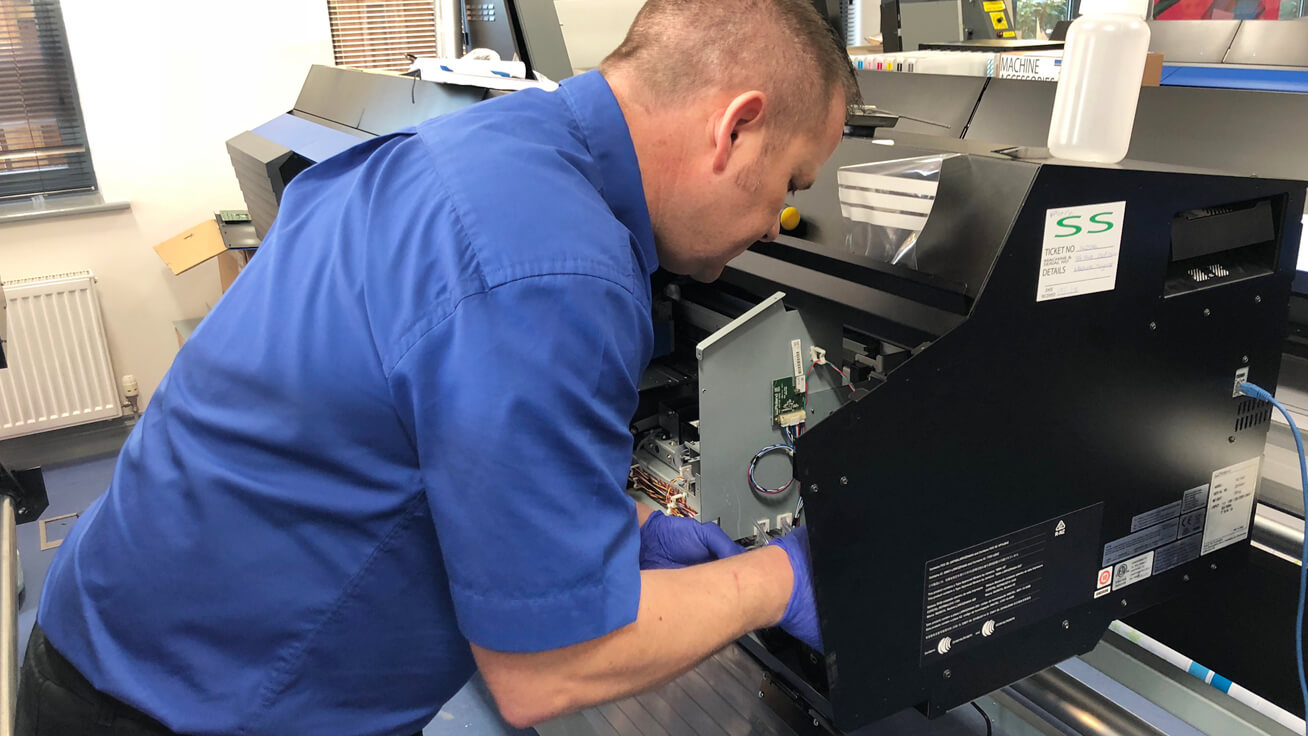 Do you have an example of a customer service challenge that you can share with us?
Our customers' machines are their livelihoods. Servicing them to keep them in top condition or, if needed, repairing something that's not quite right - It's great to be able to turn that around. Just as important as repairing machines is building customer relations. As an example, I advised a customer with an LEJ-640 UV printer who prints many meters of white prints every day to purchase another unit to keep up with the demand. Now their business is growing and becoming even stronger.
How do you relax when you're not working?
I enjoy spending time with my family (my wife and 3 children), playing both classical and electric guitar and "geocaching" which is a form of hide and seek using GPS to find items all over the world.
For the first part of the interviews with the Asia-Pacific finalist, please visit
https://www.rolanddg.com/en/blog/180329-global-se-awards-finalists-interview
For the second part of the interviews with the Americas finalist, please visit
https://www.rolanddg.com/en/blog/180410-global-se-awards-finalists-interview-2
Check the official site for all the latest news and updates from the Global SE Awards 2018 competition:
https://www.rolanddg.com/en/support/roland-dg-care/se-awards-2018