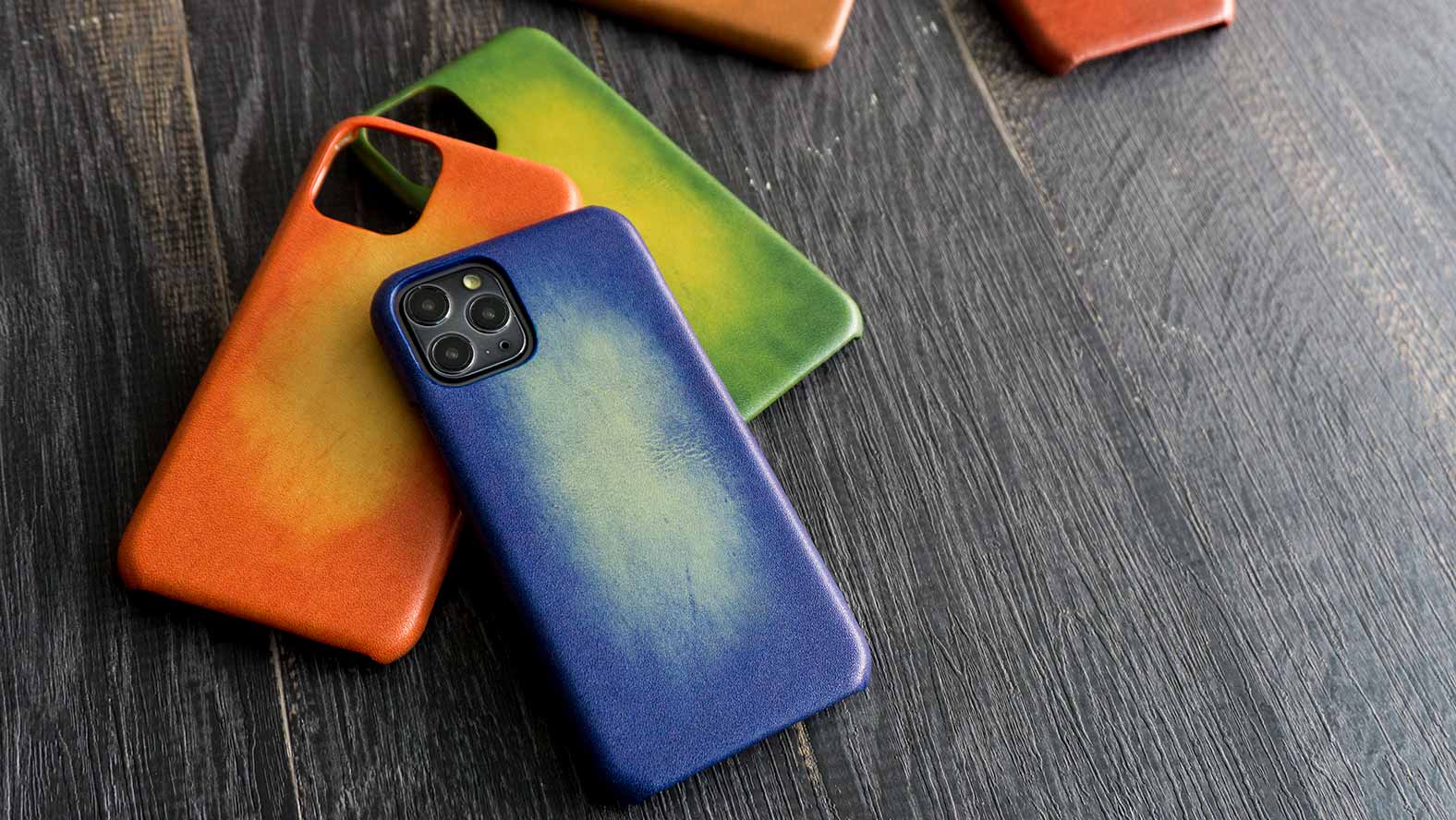 Producing Trending Accessories with UV Printers
08/05/2021 Digital Printing
Despite the ongoing coronavirus pandemic, Seagull Co., Ltd. in Okayama, Japan has recorded growth in online sales of original smartphone cases and leather accessories printed with Roland DG's LEF series UV printers.
Photo: Smartphone cases with a hand-dyed natural leather look made with a UV printer.
Designing, producing and marketing one-of-a-kind accessories
Seagull Co., Ltd. is a popular store on major online shopping sites, and sells original smartphone cases and other accessories featuring the latest trends. Each and every step of the design, production, wholesale and online sales processes is completely handled in-house. Seagull's accessories are made-to-order using Roland DG's LEF series UV printers that are capable of printing directly onto plastic and leather materials.
We had a remote chat with President Shogo Egawa (left) and Toru Inoue (right) in charge of production.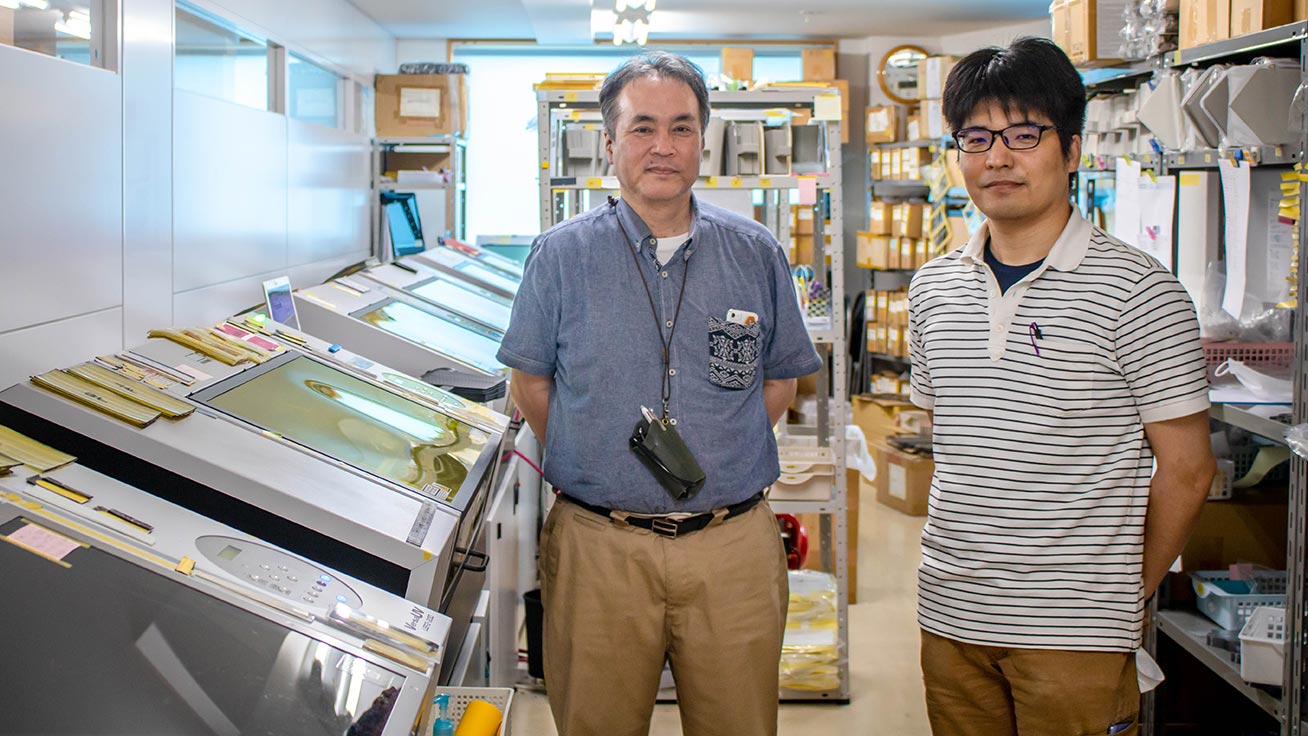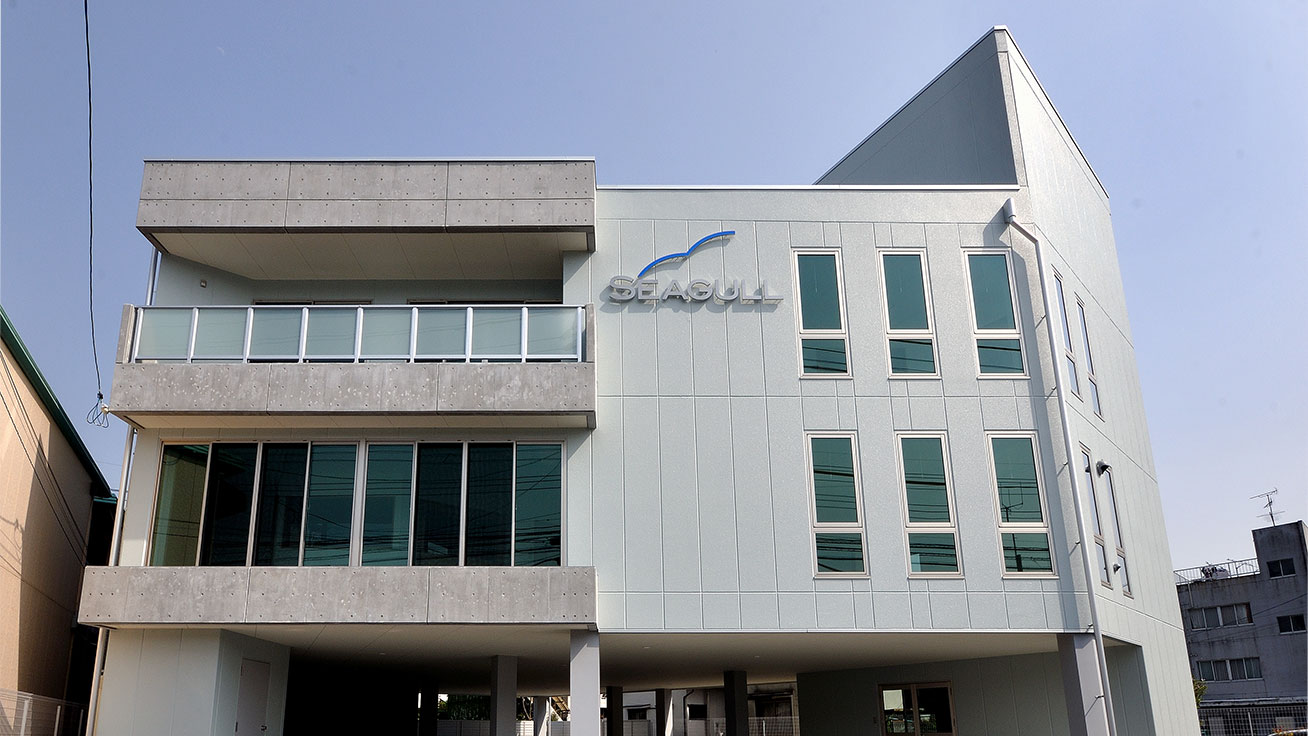 The Seagull head office in Okayama.
Roland DG: Tell us more about Seagull's line of business.
Egawa: Our company was established in 1995 as a retailer of cell phones, and around 10 years ago we began marketing our main line of current products—smartphone cases decorated with UV printers. We also started including leather accessories some 4 to 5 years ago, which are also selling well. We mainly deal with accessories that are designed to be seen—like ornaments placed on tables, or other items that might become a topic of conversation. The majority of our customers are female.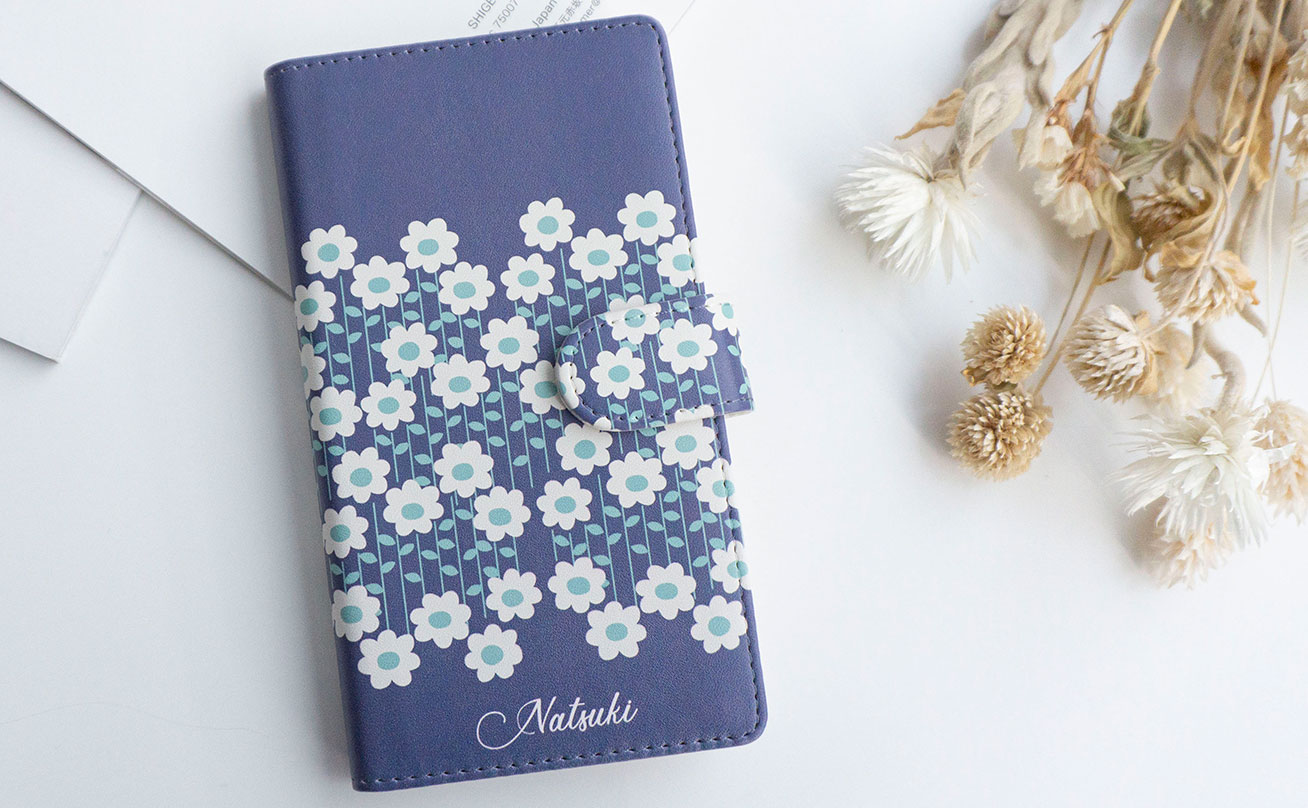 How do you make those products?
Egawa: We basically run a made-to-order system to save us from having to keep inventory. For smartphone cases alone, we have around 1,000 to 1,500 designs available to accommodate about 300 different models. The cases are completed two business days after we receive an order, and then shipped out the following day.
Based on our motto of making products that users want, we are always looking ahead for new up-and-coming trends so we can offer the types of products that will soon be in demand.
Is there a trick to making products that feature upcoming trends?
Egawa: The trends you see throughout the apparel industry are featured in accessories like our smartphone cases. Most of the designs we make in-house, but for others we ask individual designers who have experience working in the apparel industry. The latest trends from Korea and China often become popular here in Japan, so we are always checking on the latest designs and merchandise. Before the coronavirus hit, we used to travel to those countries more than ten times a year for research or to source materials.
Adding extra value with UV printing on leather and plastics
What are your impressions after using UV printers?
Egawa: We purchased the LEF series immediately when it was released ten years ago. We currently have nine units in operation, and last year we added a new LEF2-200 and LEF2-300 model. We are using these mainly for our smartphone cases, accessories, and bags as they are able to print on soft materials like leather and thermoplastic polyurethane (TPU) used for smartphone cases. During the production process there is no way to avoid steps that result in bending materials, however we are so happy with the LEF series as it has excellent ink adhesion.
Inoue: The print quality of the LEF series is superb, and it is such a reliable model for printing work where quality is essential. The LEF2-200/300 models also have a head refresher function (which removes any ink on the printhead surface to maintain the health of the printer) that helps to reduce the time needed for maintenance and boosts productivity.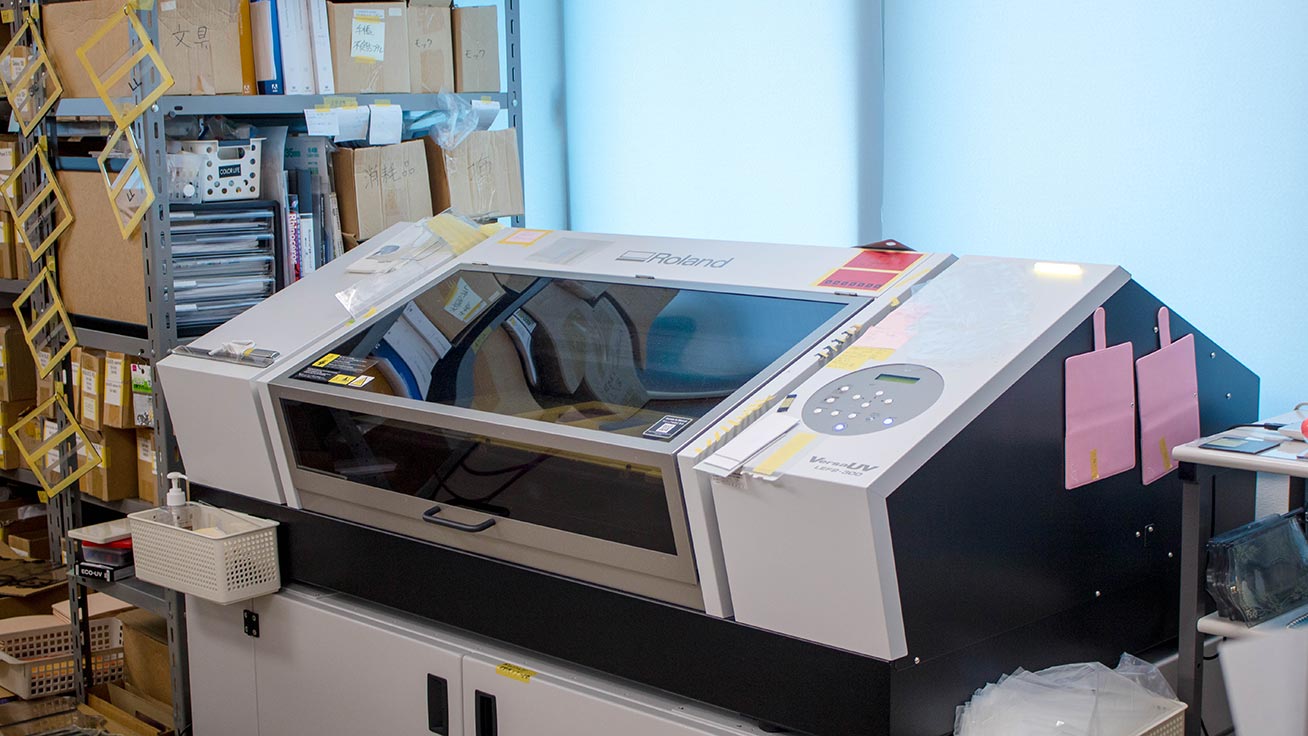 The LEF2-300 used at Seagull
What are some examples of products made using UV printers?
Egawa: For our smartphone cases, we print a lot of illustrations and patterns on plastic cases and leather flip wallet cases. The hand-dyed look for leather accessories is the design that we are most proud of. The look of leather marks and creases are included in the print data to create a realistic finish.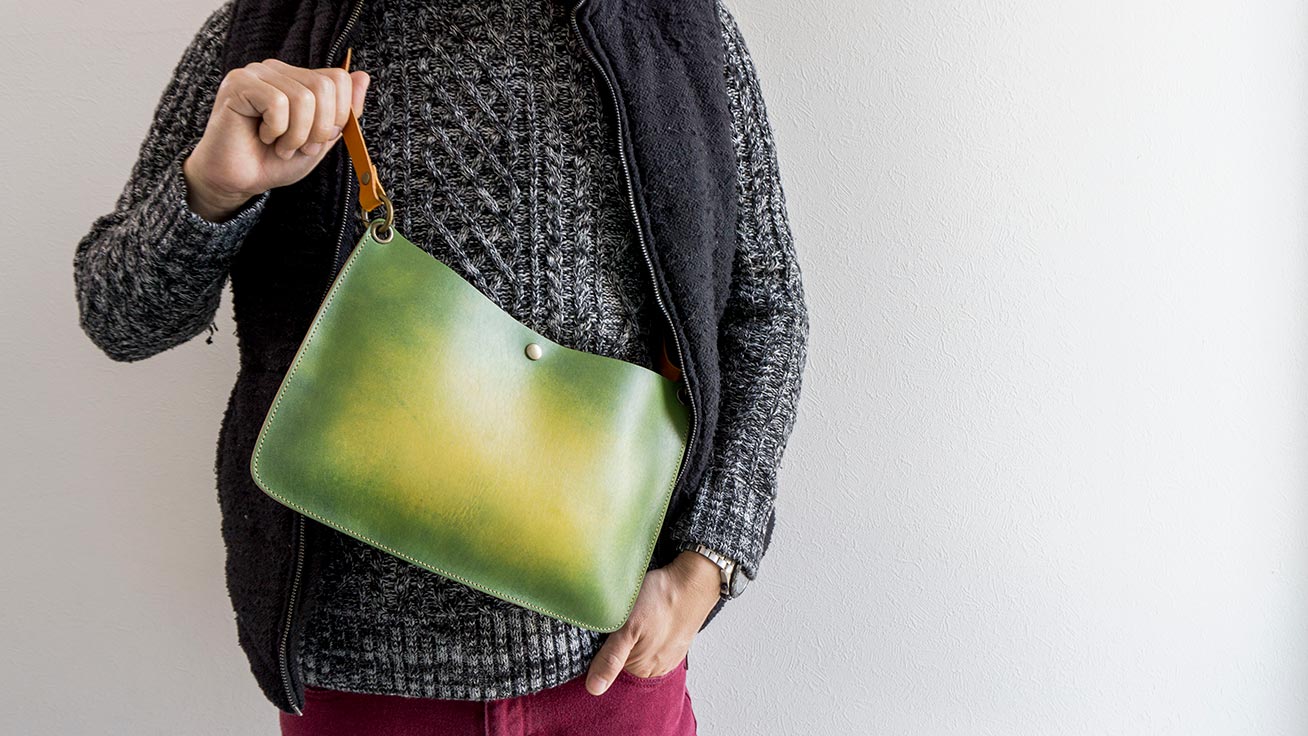 This popular compact sacoche is made from leather with a hand-dyed look.
You have many items that make full use of clear ink.
Egawa: Printing with clear ink allows embossing and textures to be created, giving us a great way to add value to our products so they stand out from our competitors. Styles that are popular now include using similar color tones or a transparent look. An example of this is the classic clear smartphone case, where clear ink can be used to recreate similar colors. This makes clear ink ideal for products featuring current trends.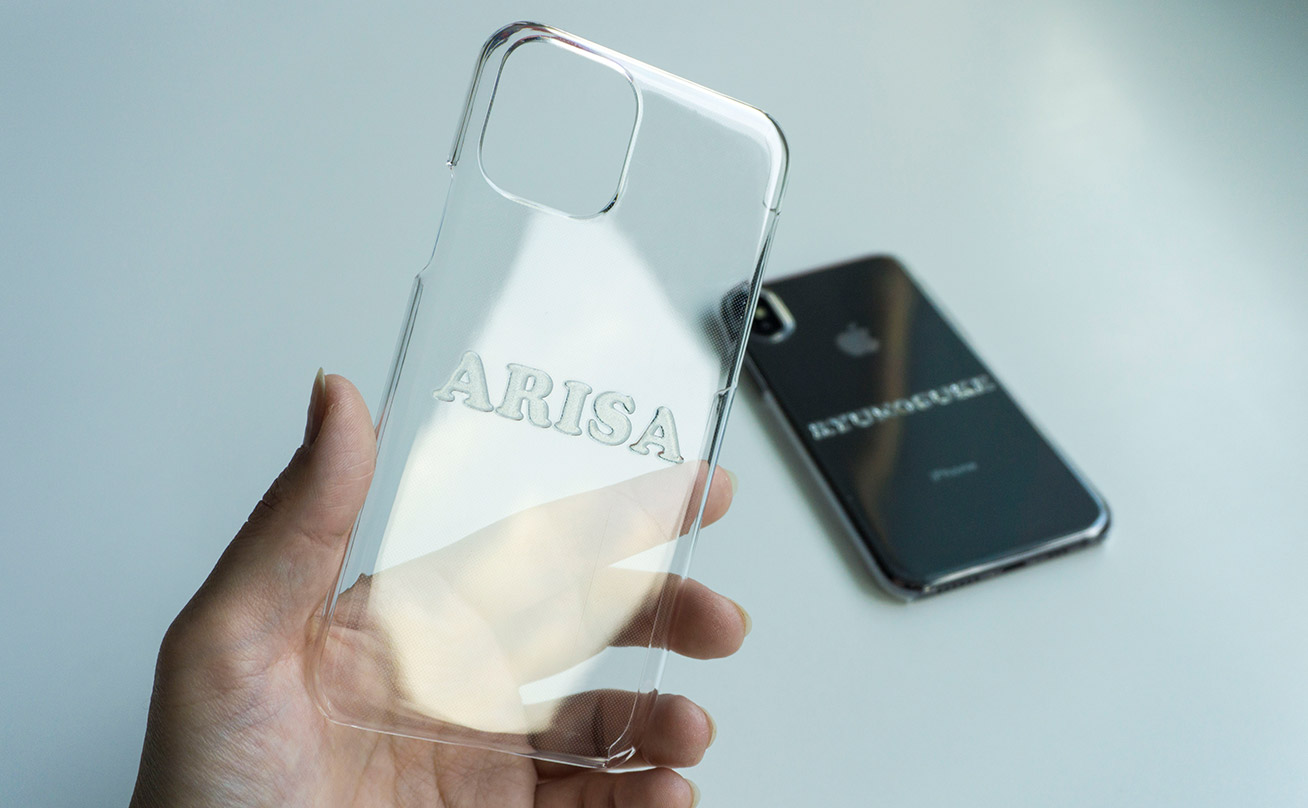 Names have an embossed look when printed with clear ink.
Developing best-sellers from users' perspectives
What is your secret to boosting sales by 130% year-on-year despite the pandemic?
Egawa: While the coronavirus pandemic has made it difficult to source items from overseas, one factor in our success is that we already had a domestic production setup right here in Japan. A major advantage was also being able to release high-demand products right when our customers wanted them.
The face mask cases that we released last year were much more popular than expected, and they are a great product that addressed the need for storing masks that users remove while eating or for other reasons.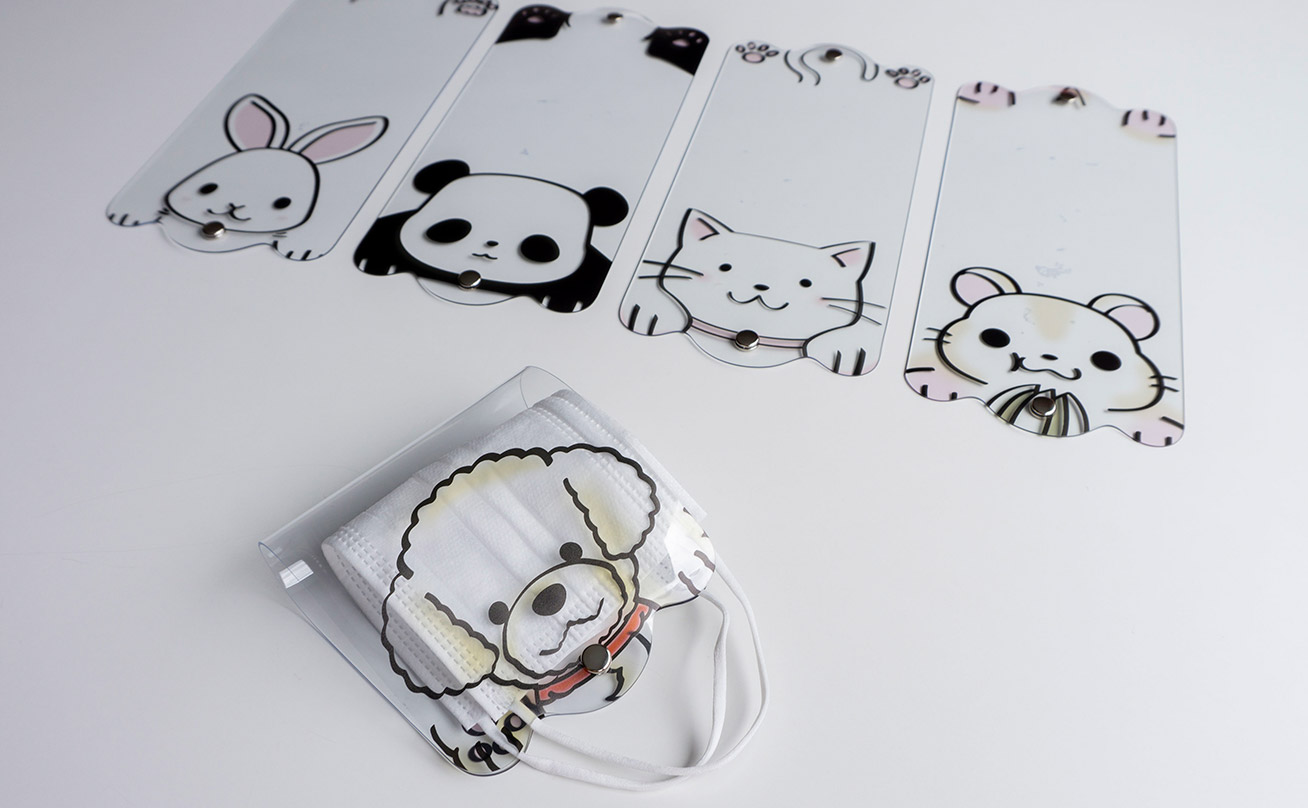 Pictured here is a variety of popular face mask cases.
With so many unique products, what is the development process like at your company?
Egawa: As the president, I used to come up with ideas for products, but these days our production staff also play a key role in developing ideas. Around two years ago, our production staff began releasing products on their own online sites for craft supplies, which boosted their motivation when they found out how much fun it was to sell their own products. It also allowed us to create products that were designed from the users' viewpoint.
Coming up with fresh new ideas is all thanks to our production staff who are well-versed with production techniques and use production equipment on a daily basis. Staff in charge of UV printing and those in charge of sewing often work together to create UV printed products that feature sewn finishes. We want to include all the latest trends in our designs, so comments from our young female staff are invaluable.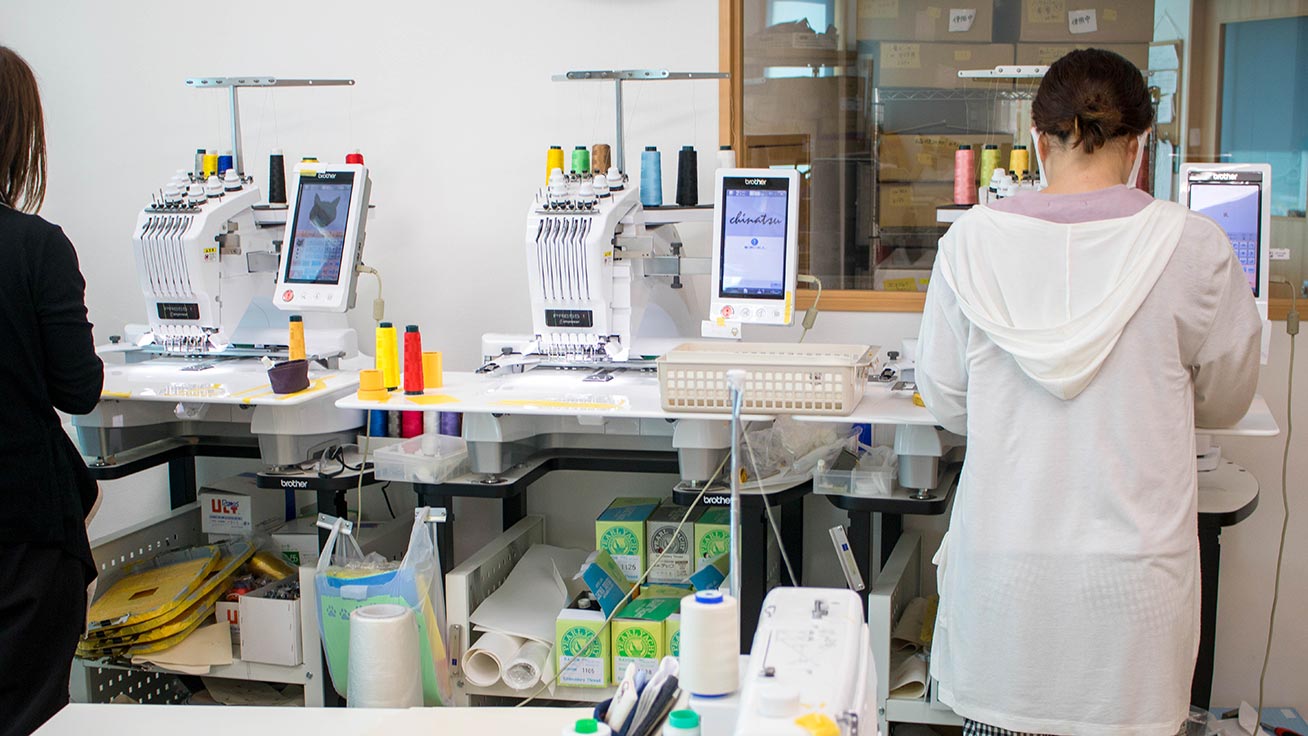 Seagull's production area also includes sewing processes.
What aspirations do you have for the future?
Egawa: I want to increase the range of designs and variations of our leather accessories. Our recent products include thick textures printed using clear ink, which are then overlaid with leather to give the surface an embossed look. There are so many new possibilities available with UV printers that we have not even thought of yet.
Smartphones have been around us for a long time now, and accessories need to include a greater sense of originality. We are receiving a growing number of semi-custom-made orders with value-added features like initials or names. In response, we started providing a service for customers seeking a more personal touch, where they can customize the product designs and materials themselves. I hope to continue designing products that our customers want to tell others about.
We can't wait to see what exciting new products will be released in the future. Thank you for sharing your thoughts with us today.