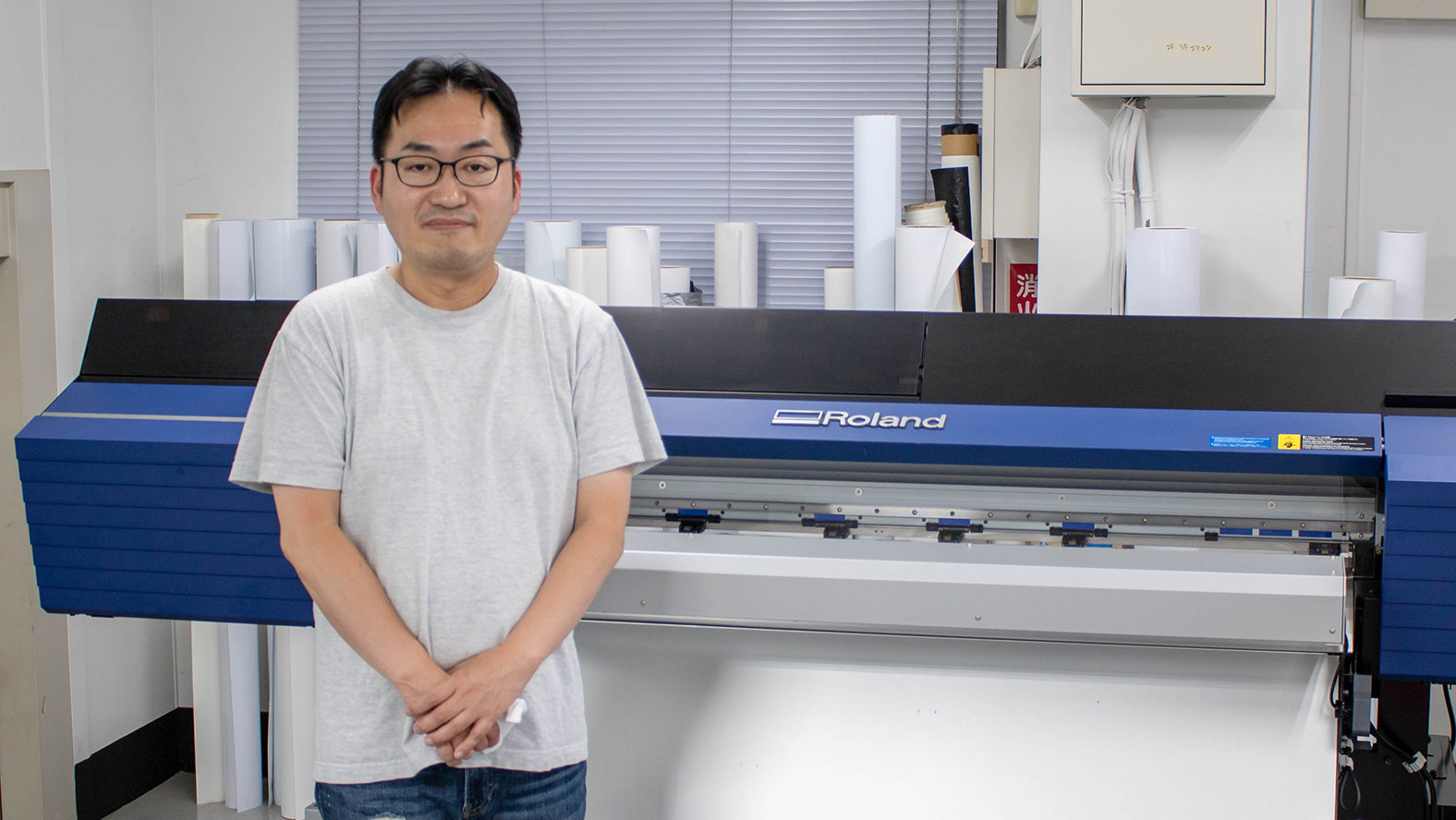 Exploring the Potential of Inkjet Printing Beyond Signboards and Displays in Asakusa
09/03/2021 Digital Printing
Signboards are the main line of business for POPBOX in Asakusa, Tokyo. As a specialist in the signboard industry, they also manufacture various fixtures and sell cutting sheets for promotional media. Three of Roland DG's TrueVIS VG2-540 wide-format printer/cutters are being used by POPBOX, so we had a chat with supervisor Makoto Tanabe (in photo above) to find out more.
POPBOX's line of business
Roland DG: First, please tell us more about POPBOX and your business.
My father founded the company in 1990, when it was mainly involved in cutting work like characters used for advertising signboards. He put an eye-catching sign of the company on the facade of the building that was subsequently featured in newspapers and led to a gradual increase in jobs.
Today, we not only manufacture signboards, but are also involved in all aspects of sign production including producing signs used at events.
Ever since we first started inkjet printing with Roland DG's FJ-50 (the world's first 1440-dpi wide-format inkjet printer released in 1998), we have always loved using Roland DG's printers. In October last year when we upgraded our existing models, we set up three new TrueVIS VG2-540 units.
What type of specific products do you make?
We mainly produce small and medium-sized signboards, like the ones you see at coin-operated parking facilities. Most of these signboards are printed using solid colors.
We also use the capabilities of our inkjet printers to make event signage. An example could be seen at cafés that featured window graphics with themes based on the recent rugby world cup.
We receive a lot of orders for stickers, so we make good use of the machines' printing and cutting functions. The new perforated cut function of the VG2-540 makes production so much easier as it also cuts out the backing around the sticker.
Other jobs include using UV printers to make POP displays and t-shirts for dolls.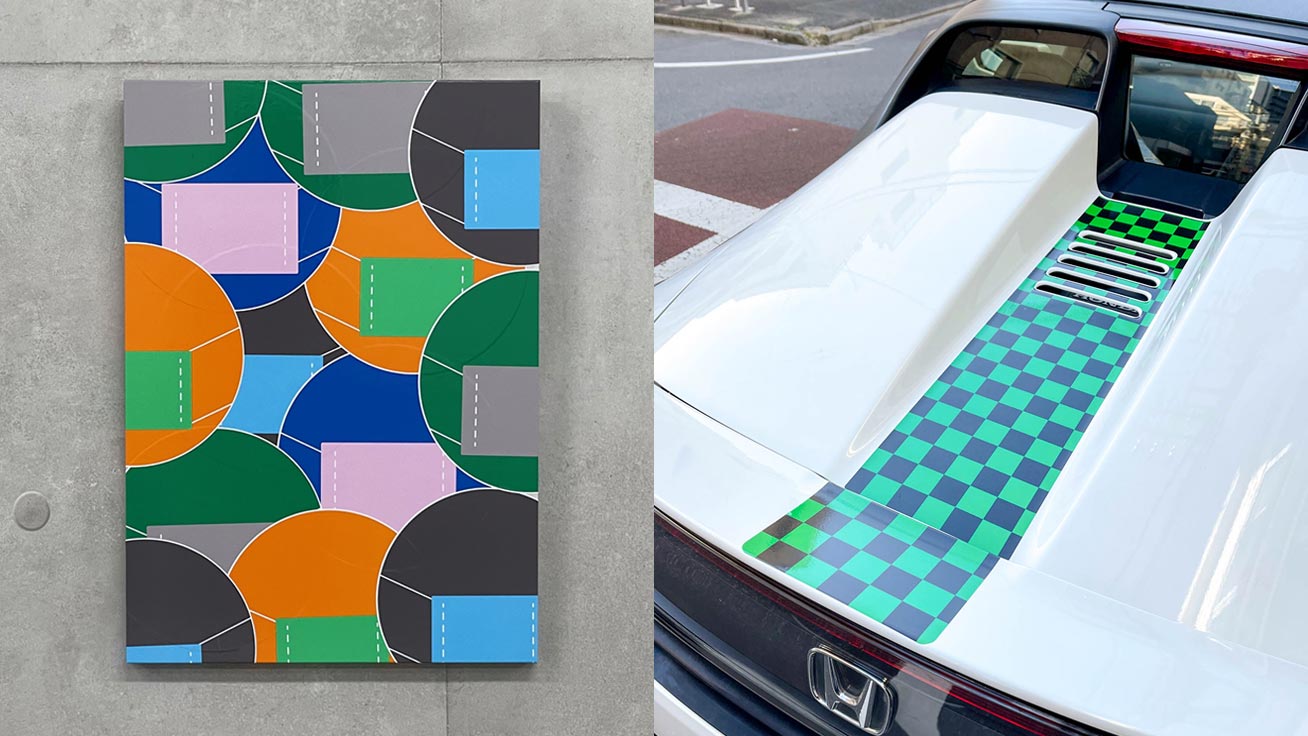 Printed panels made with overlapping stickers (left) and decorative sheets applied to the hood of a sports car (right).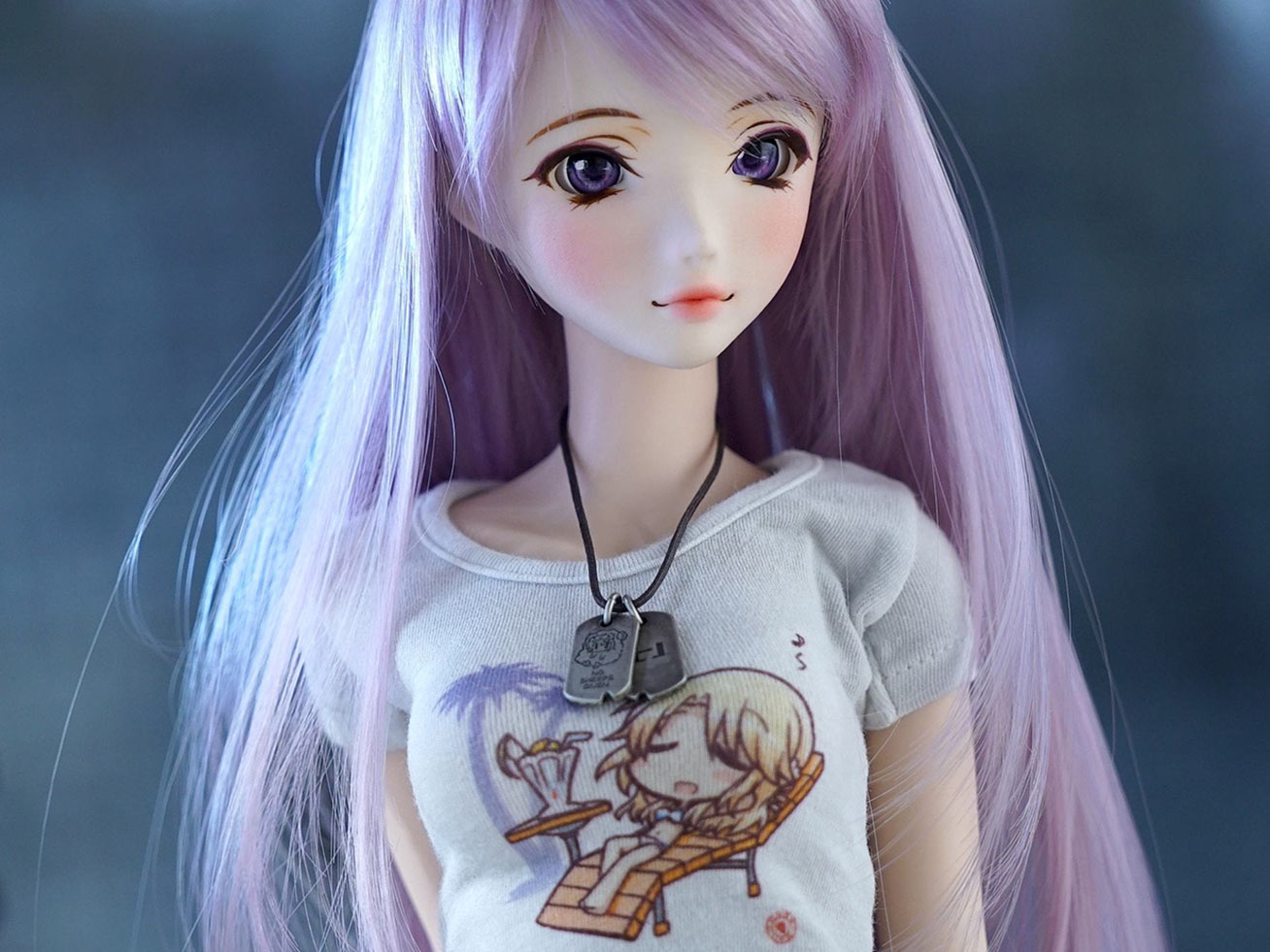 Doll t-shirt printed using Roland DG's VersaUV LEF-20 printer.
Designs are rich and vibrant with the VG2-540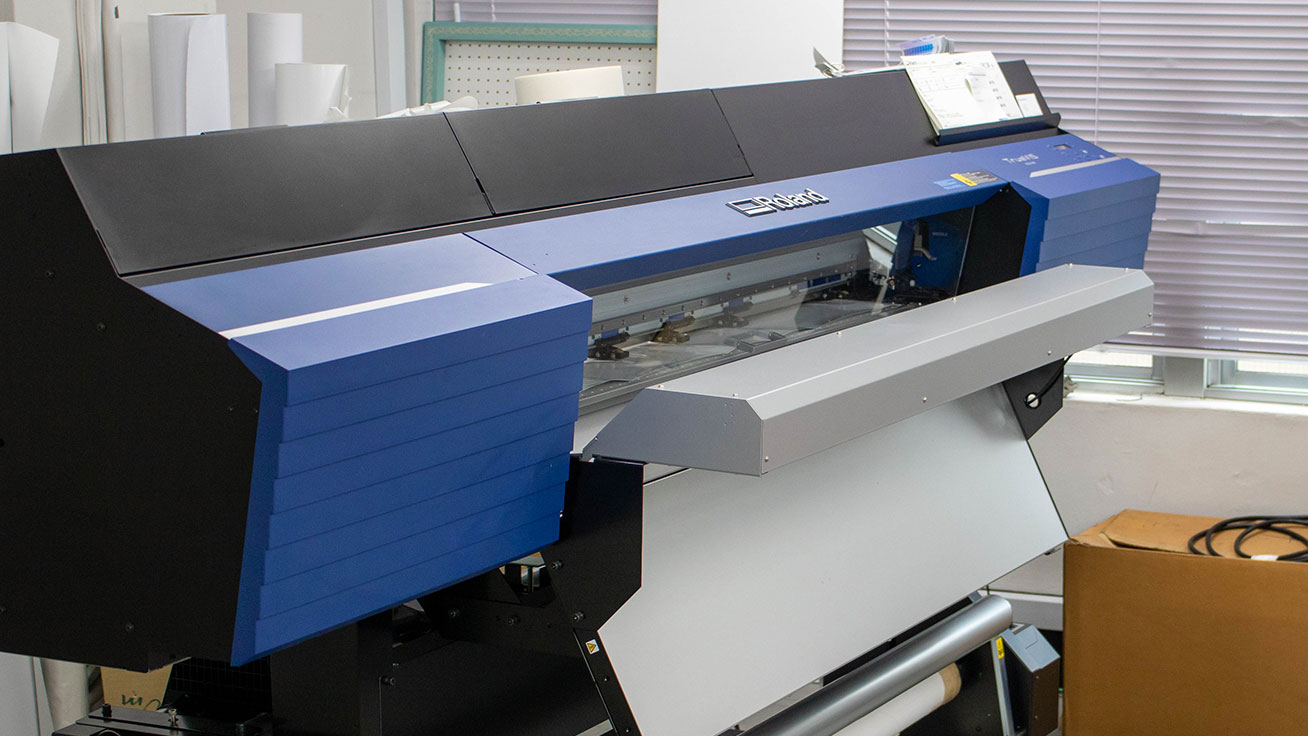 The TrueVIS VG2-540 is capable of producing new colors with its orange and green ink.
What are your impressions after using the VG2-540?
I was amazed at how vibrant the colors are. Tomatoes and strawberries look so clear and rich, and come out particularly vivid. Sometimes I think the images look better than the actual items. I feel that the VG2-540 provides a much broader color gamut than previous models.
Where do you see this increased color gamut the most?
You often see the doors of elevators at movie theaters wrapped with publicity posters for upcoming movies; this is another example of the type of work we do. Most of these posters feature colorful photos, and as they are usually installed in a prominent position, it is great that prints come out so vividly.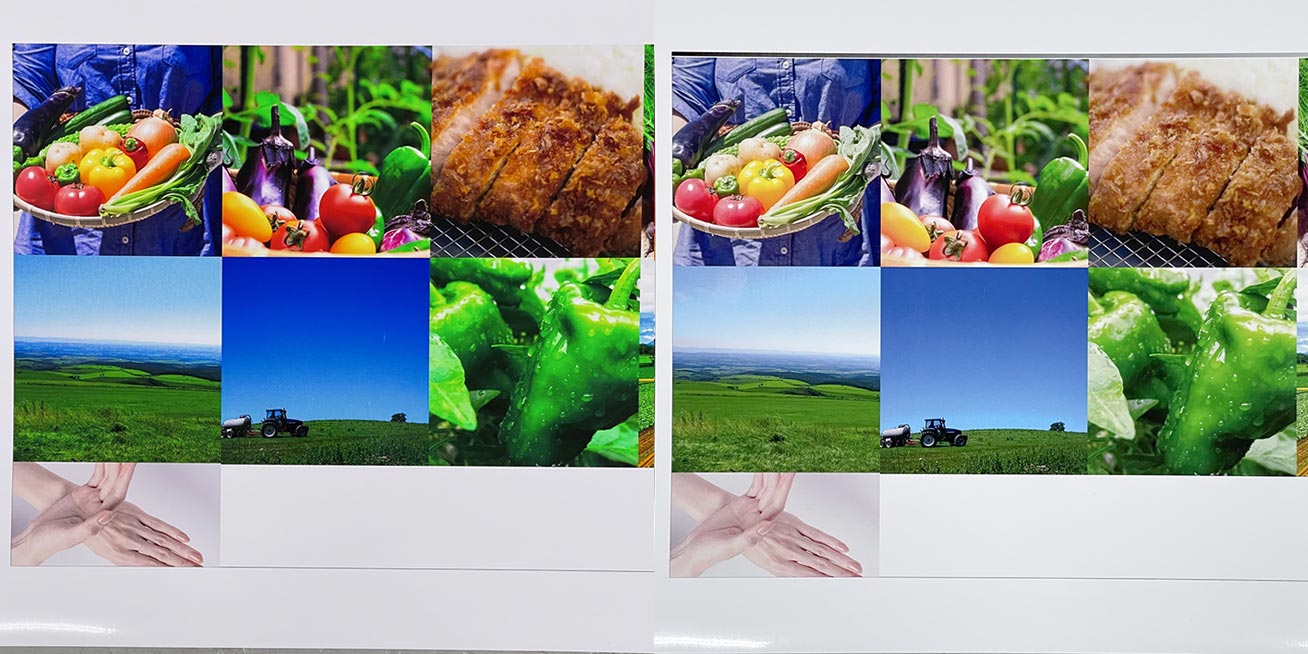 Comparison of the newly developed "True Rich Color" (left) print setting and conventional print setting (right). Fruits and vegetables are printed so accurately, even down to the sizzling effects.
Keeping up with trends and customer needs
Finally, what are your aspirations for the future?
These days, customers are seeking products that are more eco-friendly to the global environment. One concept I am working on right now is whether it is possible to supply prints that are made in an environmentally friendly way, even if they are only used for a short period of time.
Another area to explore is social media. Today it is a tool that is mainly used to provide information, and we rarely see topics related to signs or graphics made using inkjet printers or cutters. I currently post promotional videos on Instagram with the hope of getting as many people as possible interested in the sign industry.
With the world changing so quickly these days, I want to take on new challenges and raise the skill level of our employees so that we can better meet the needs of our customers.
It was amazing to hear how POPBOX evolved from its roots producing characters for advertising signboards, and also interesting to learn how the company is trying to identify future demand. Thanks for the insightful interview.