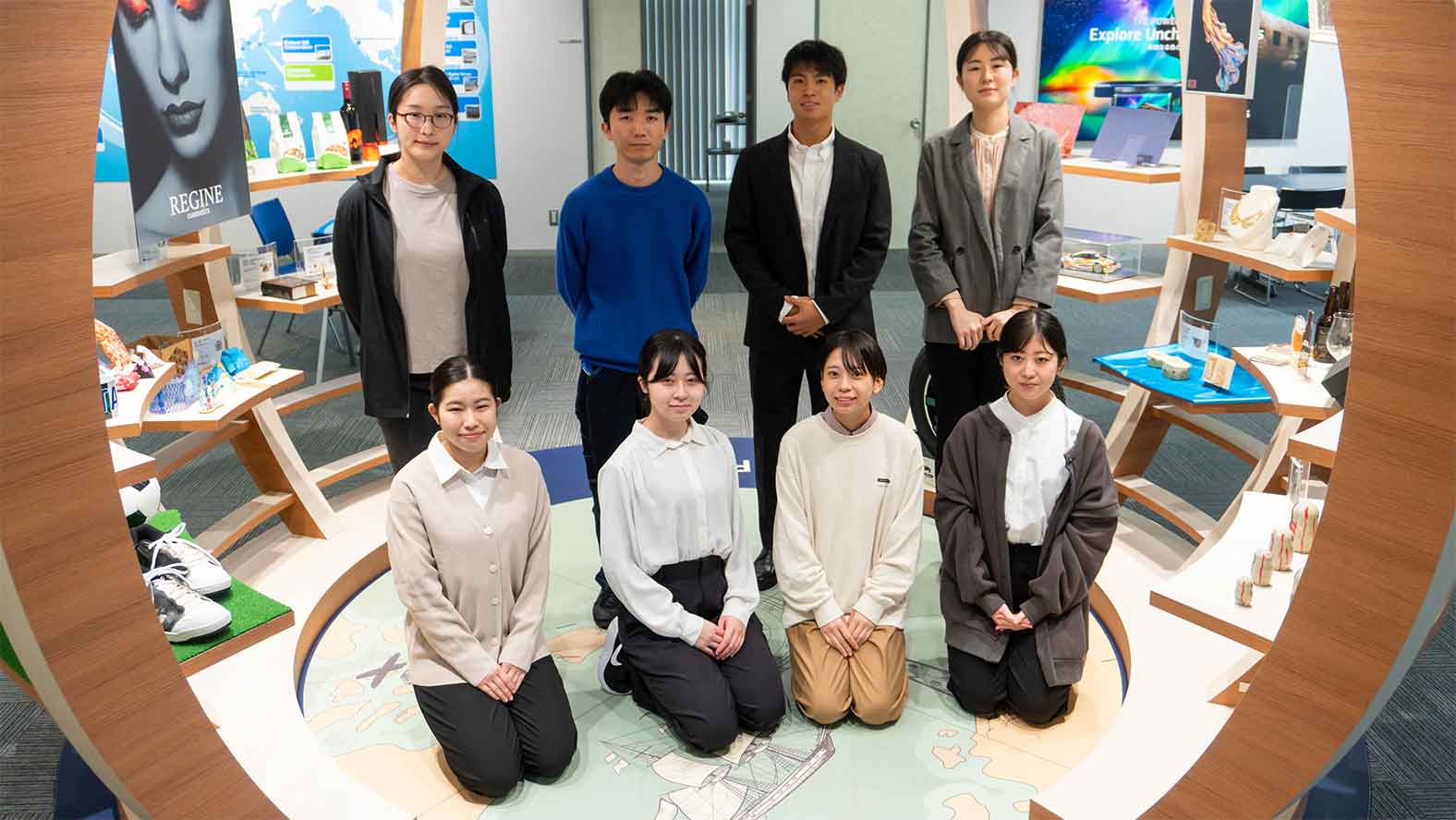 2022 Internship Program Hosted at Roland DG
11/04/2022 Corporate Activities
Roland DG held an internship program from August to November 2022, geared for students majoring in science.
Hybrid program combined online and on-site sessions
Every year, Roland DG organizes an internship program from summer to autumn, featuring group work and other sessions for students before they begin applying for jobs.
The internship was held online last year due to COVID-19, but this year was organized with a combination of online sessions and on-site programs at the Hamamatsu headquarters and Miyakoda Plant. Two five-day programs were run in August and September, and an additional two two-day programs were held in October and November.
Seven students took part in the five-day program from September 21 to 28, while eight students joined the two-day program held on October 13 and 14. Here are a few of the highlights from those two programs.
Both the five-day and two-day programs gave the interns the opportunity to explore Roland DG's approach to fabrication at the Hamamatsu headquarters. The five-day program also included three days of online group work where students worked on planning new business ideas.
On the first day, students learned about Roland DG's products, technologies, and target markets. The interns were given a tour of the plant and then staff from the service and support departments explained how Roland DG's key products like wide-format inkjet printers and milling machines work.
UV printers and photo impact printers are increasingly being used in the accessory personalization market, so the interns were given the chance to use those printers to make key holders with printed photos.
The second day included a session for tearing down and assembling desktop vinyl cutters to give the students a better insight into what it is like working at a device manufacturer. Staff from the production department guided the interns with the teardown and assembly using a simplified training version of the production system that is in operation at the plant.
The second half of the five-day program involved lectures on business structures and approaches to thinking required for planning new businesses.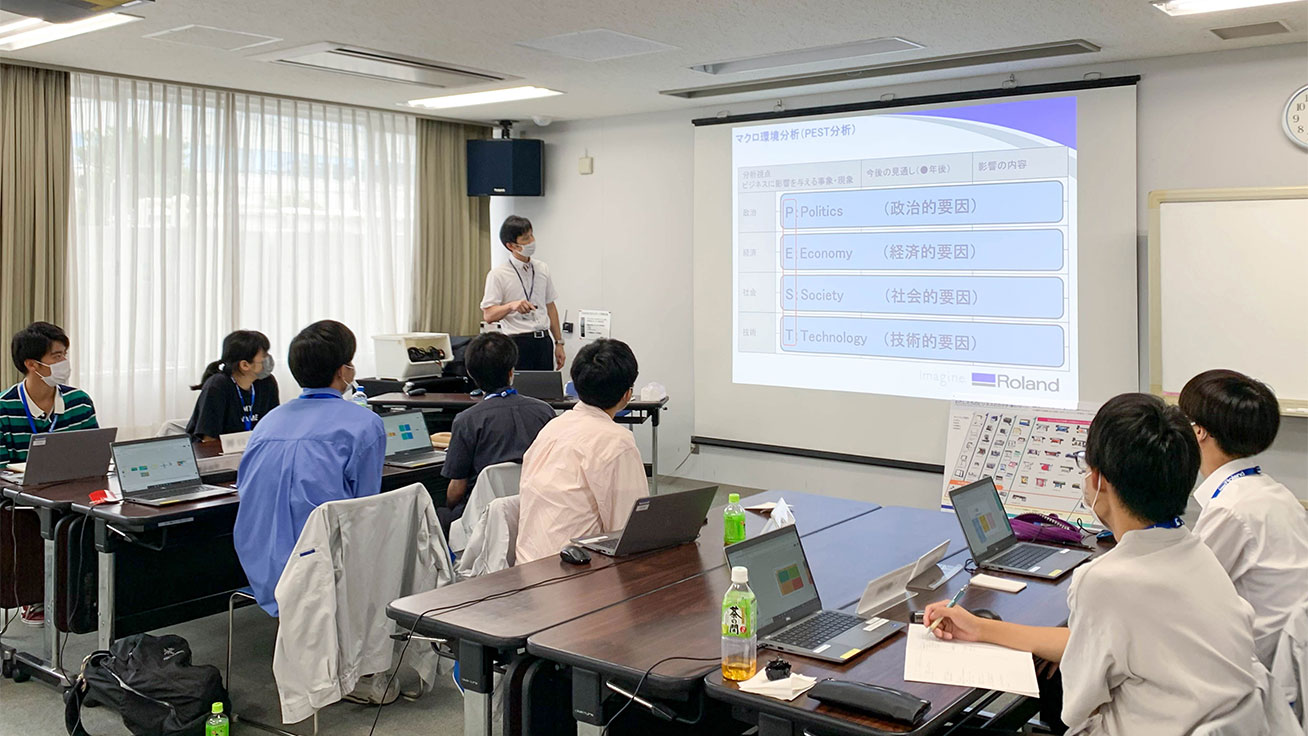 The last three days of the five-day program featured online group work, where interns worked on planning new business ideas based on existing products. Senior staff provided advice when the interns became stuck, but all the teams completed their plans and gave presentations outlining their ideas.
Feedback from the interns included, "Working directly with products, projects and staff gave me an insight into what it would be like working at Roland DG;" "I found out how much fun it was working as a team with the other interns to complete a project;" and "It was great that I will be able to use my experience with group work for my own self-analysis."
One of Roland DG's unique characteristics is that engineers are not only involved in product development, but also other stages like planning, development, and market release. This program was planned to give students aiming to become engineers a greater level of interest in aspects like identifying market needs and product development costs. We hope the students find their experiences useful for analyzing their own potential when planning their future career paths. A big thanks to all the students who took part in the internship!