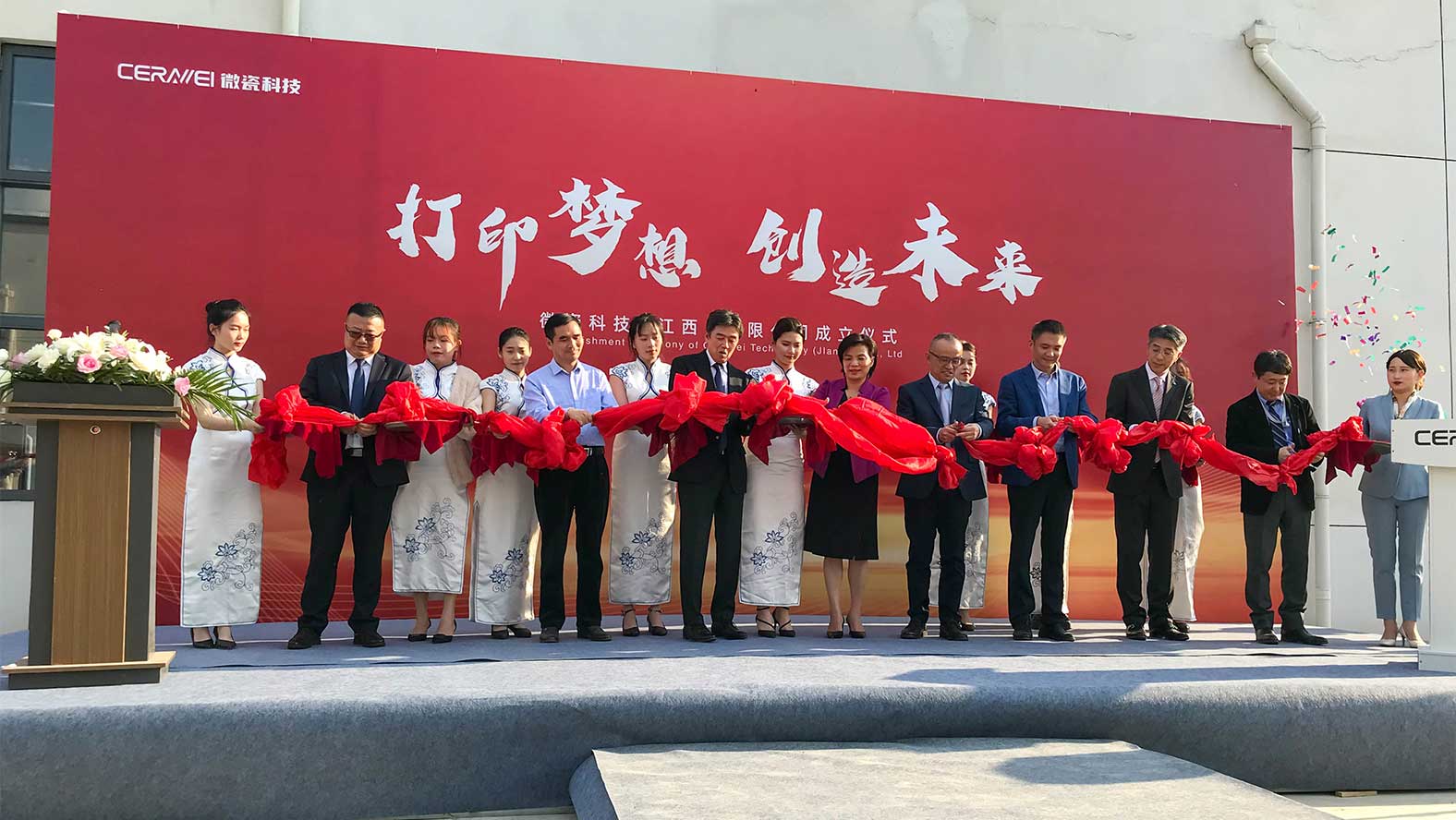 Roland DG's Joint Venture with Chinese Binder-jet 3D Printer Business Opens its Doors to New Markets
11/16/2022 Corporate Activities, 3D Digital Fabrication
An opening ceremony was held on November 9, 2022 at Roland DG's new joint venture, a binder-jet 3D printer business located in Jingdezhen city in Jiangxi province of China, one of the world's leading ceramic and pottery production areas.
Developing ceramic 3D printing technology for a wide range of industrial applications
CERAWEI TECHNOLOGY CO. LTD. was established in Jingdezhen city, China by Roland DG together with partners AMSKY, Jingdezhen Changnan New Area Zhongxi Investment Partnership, and AGC Ceramics Co, Ltd. (AGCC), and began operations in August this year. The joint venture company markets 3D printers, ceramic products and supplies, provides printing services, and operates education and experience centers.
Click here for more details (News Release)
Binder-jet printing is a method that jets liquid binders (glues) through print head nozzles onto powder materials to create 3D modelled objects. This method allows fine, hollowed-out ceramic objects to be produced, with color expression also possible by applying glaze to the surface.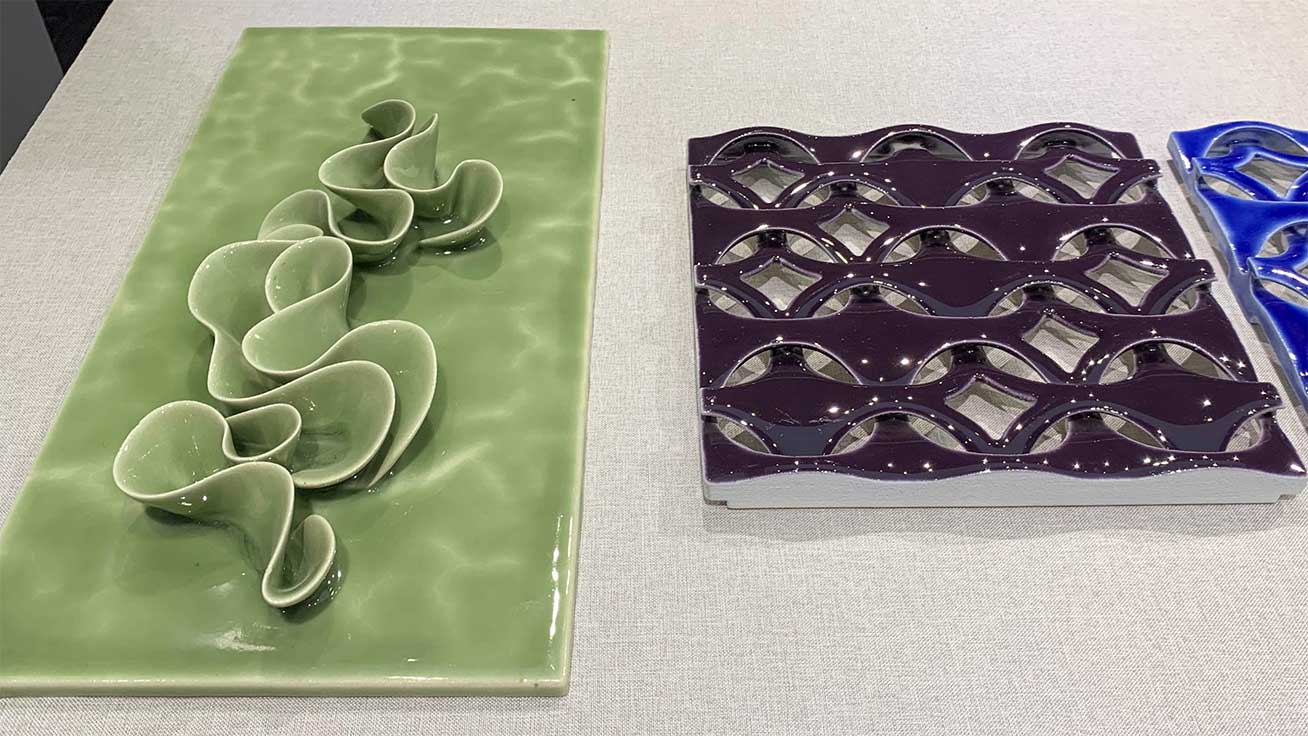 Printed samples at the joint venture company's showroom. Ceramics featuring such fine, intricate shapes are usually made by hand, but can now be produced with a 3D printer.
Approximately sixty staff members and guests attended the opening ceremony that was held at the joint venture company office to celebrate the launch of the new company.
President Bito (photo below) of DGSHAPE Corporation, Roland DG's wholly-owned subsidiary, also attended the event and greeted the guests. "It was tricky finding an opportunity to visit China during the COVID-19 pandemic," he said, "but when I finally met the management team of the new company and product users, I felt a strong sense of enthusiasm and anticipation toward this new endeavor. We will be making every effort to ensure that this business is a success."

Examples of printed samples were on display at the 2022 China Jingdezhen International Ceramic Fair, a major ceramics exhibition that was held in Jingdezhen city before the opening ceremony. The fair was an opportunity for the new joint venture company to showcase its capabilities in the arts, design, crafts, construction, and a wide range of industrial applications including sand and casting molds.
3D printers being developed by the new joint venture company feature a range of Roland DG's core technologies, including those for ink firing and control, and controlling lateral (X axis), longitudinal (Y axis), and vertical (Z axis) positions. Roland DG will continue working with partners like AMSKY and AGCC to develop new products and establish new markets.