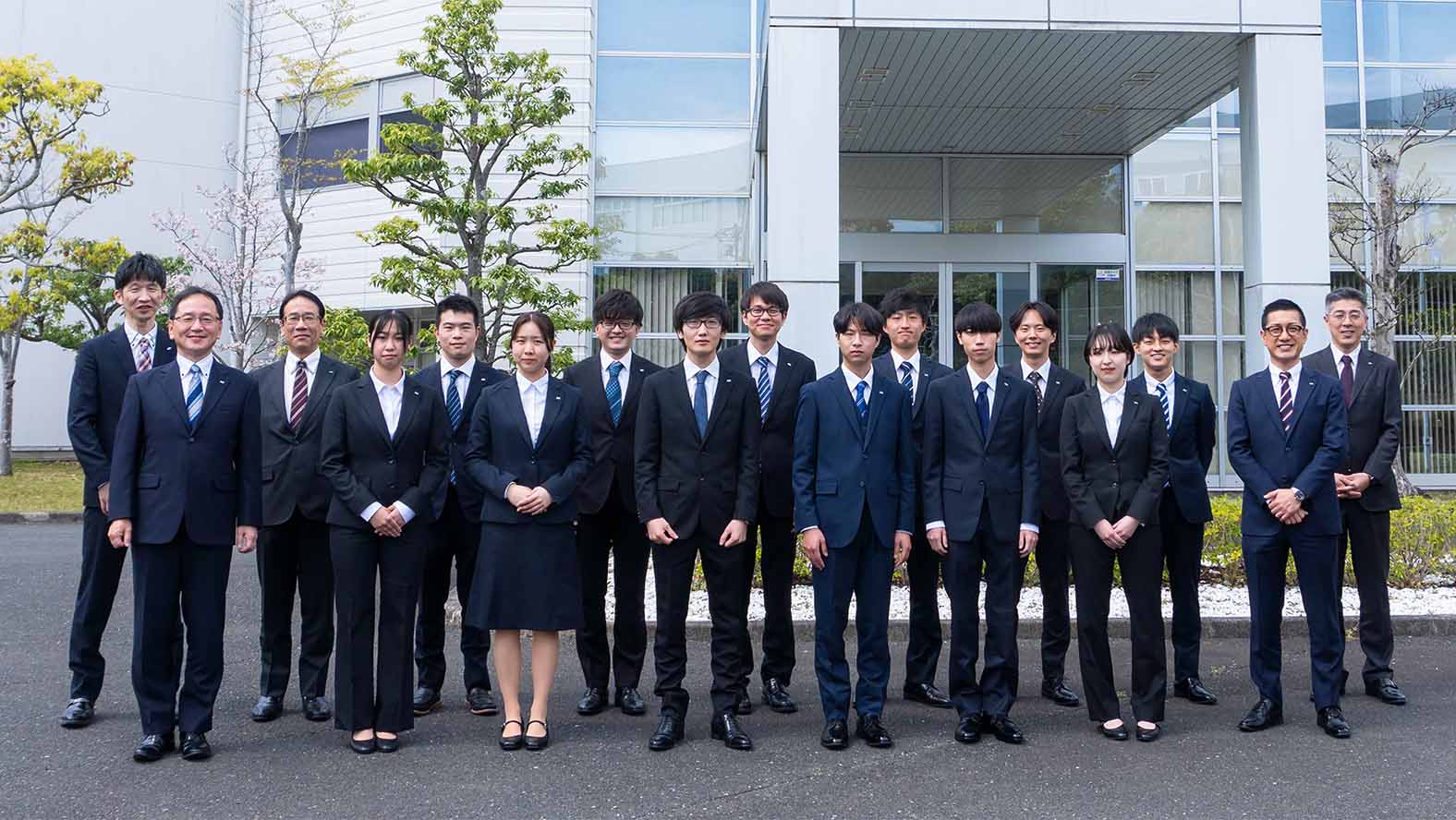 Roland DG Welcomes 12 New Employees for 2023
04/05/2023 Corporate Activities
Roland DG held its orientation ceremony on April 3, 2023, to welcome 12 new employees to the company.
In his welcoming speech, President Tanabe shared the Roland DG's journey of technological innovation and market development in line with its newly established purpose of "To Empower Creativity and Excitement Worldwide." He emphasized that the company's role extends beyond just manufacturing but also creating new markets and he motivated the new employees to carve their own paths with conviction.
The new employees, despite feeling nervous at the ceremony, expressed their ambitions to not miss a chance for personal and technical advancement and to use their ambitions for the benefit of the company. They also expressed their desire to have a sense of pride in the products they are involved with, to send them out to the world with assurance, and to promote the joy and excitement of creation.
Through a one-month training program, the new employees will learn about the company's structure and business, and then be assigned to their respective departments to begin their professional careers. We are excited to see their development and future achievements.