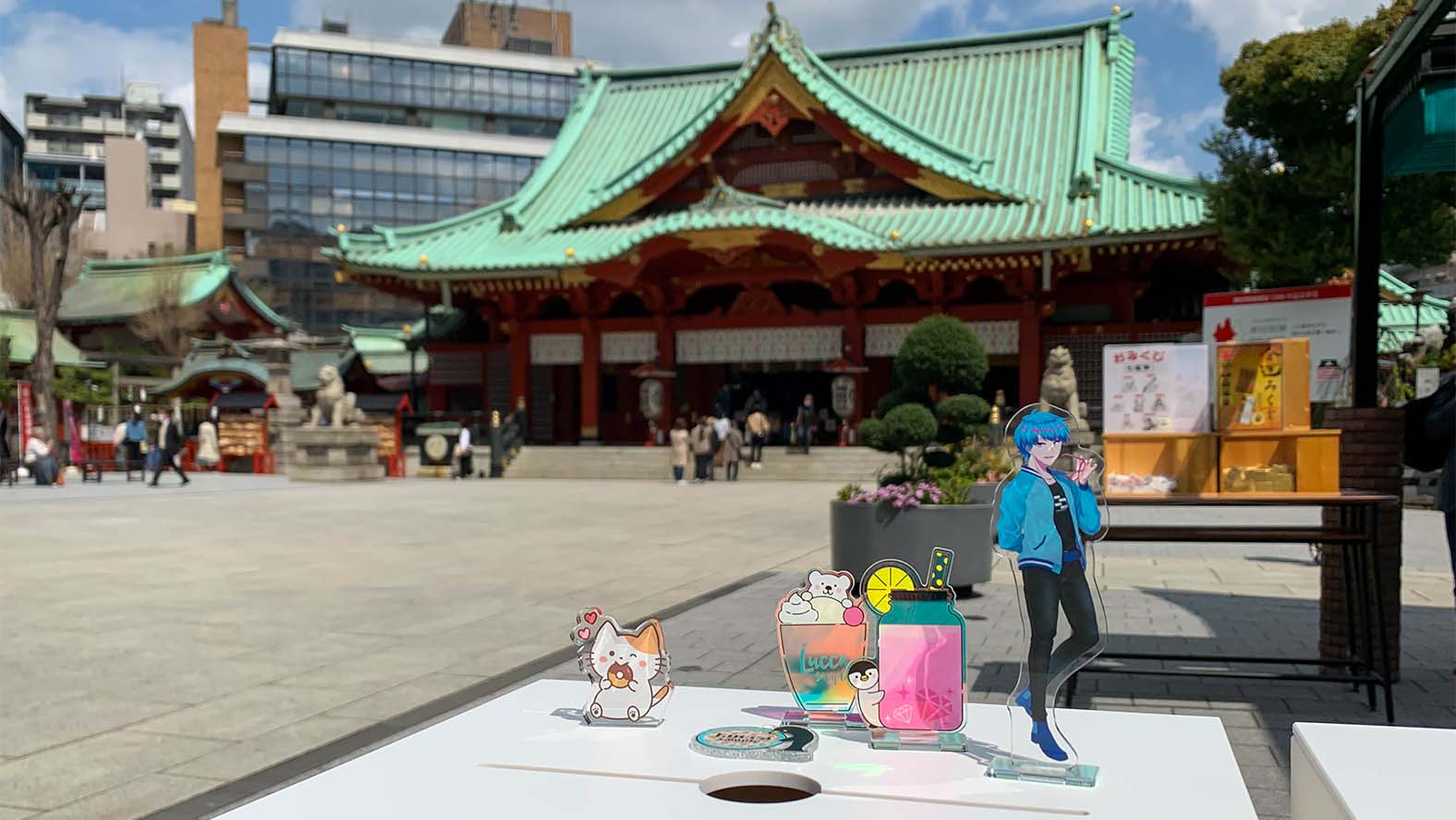 Council for Promoting the Recycling of Acrylic Products Holds First Awareness Event
04/12/2023 Corporate Activities, Digital Printing
Roland DG participated in the "Council for Acrylic Goods Recycling Project" established to promote the reuse of acrylic resin products. The council held its first recycling awareness event on March 30, 2023.
The council was formed in December 2022 with the aim of promoting recycling of acrylic resin products through awareness-raising events and information dissemination. Founding members included companies involved in acrylic product manufacturing, such as acrylic resin manufacturers, acrylic product manufacturers, and companies related to character merchandising. As a provider of printing equipment for decorating acrylic products, Roland DG is one of the founding members.
Click here for the official website of the council (Japanese text only)
Acrylic products range from fan merchandise to protective partitions
Transparent and durable acrylic resin is used in a large variety of products for different purposes. Recently in Japan, acrylic stands and keychains featuring anime characters or pop icons have become increasingly popular among fans as items for promoting enthusiastic support for "Oshikatsu" activities. There has been an increase in printing these items using Roland DG's UV printers. In addition, during the COVID-19 pandemic, acrylic partitions to prevent respiratory droplet infection have become widely used.
As the demand for acrylic products increases, it is expected that the number of discarded acrylic products will also increase. Promoting the recycling of acrylic products will contribute to the promotion of resource circulation and the reduction of environmental impact.
First-ever acrylic recycling event takes place at Kanda Shrine
On March 30, 2023, the council held its first recycling awareness event, the "Acrylic Goods Thanksgiving," at the Kanda Shrine in Tokyo, which is located close to Akihabara and known as a sacred place for anime and other pop culture items. Participants brought acrylic products for collection and prayed for the success of recycling efforts. The collected acrylic products will be recycled into regenerated acrylic boards and other products later.
Roland DG will continue to conduct recycling awareness activities for acrylic products through the council, aiming for the realization of an environmentally sustainable society.