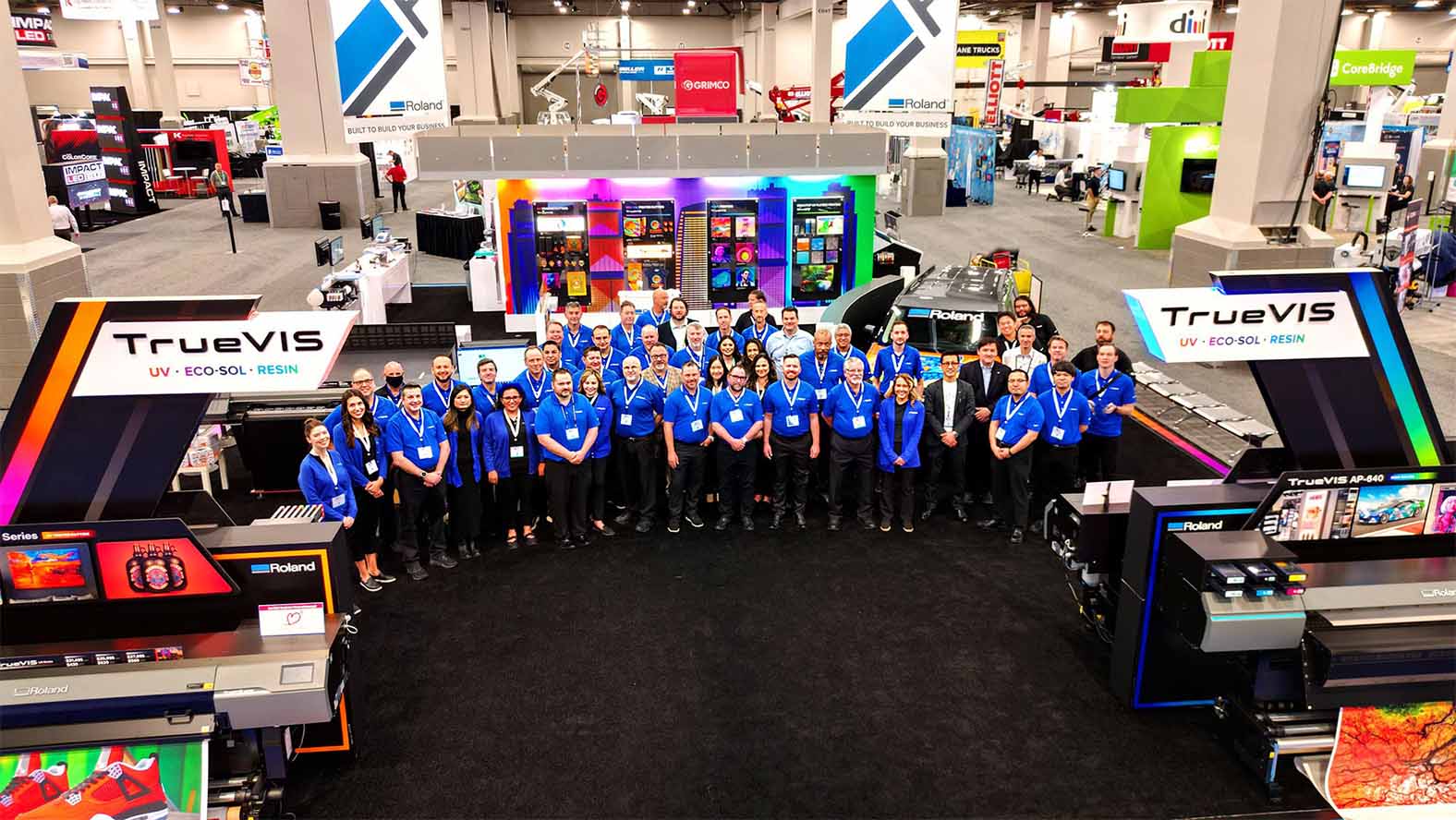 Roland DG Showcases Latest Product Lineup in the United States
04/18/2023 Digital Printing, Events & Tradeshows
Roland DG showcased its new product lineup, which was announced earlier this year, at three recent events held at the Mandalay Bay Convention Center in Las Vegas: the Latin America DGXPRESS Launch Event, the TrueVIS Premiere Reception, and the ISA International Sign Expo 2023.
Latin America DGXPRESS Launch Event
On the morning of April 11, the day before the opening of ISA International Sign Expo 2023, an event was held for Central and South American retailers at the same venue. Roland DG's product planner and development producer from Japan gave presentations in English, which were simultaneously translated into Spanish. Following the presentations, demonstrations were held for each product and the enthusiastic attendees asked questions.
The new DGXPRESS brand, Roland DG's latest product lineup for emerging countries, received great feedback from many retailers and dealers who were impressed by the printing speed, quality, and affordable prices.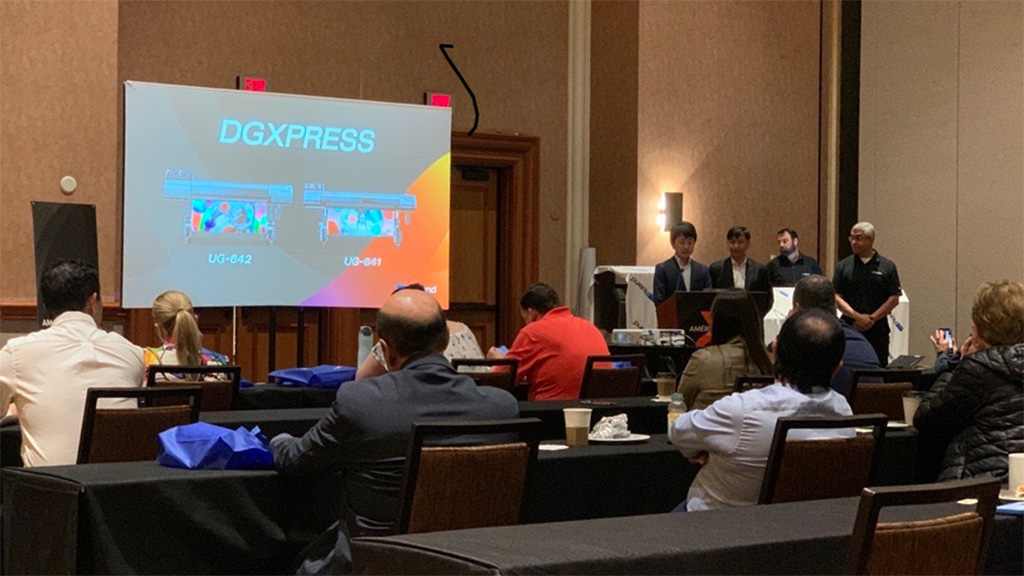 Roland DG's product planner and development producer started the event with a focus on the new DGEXPRESS products.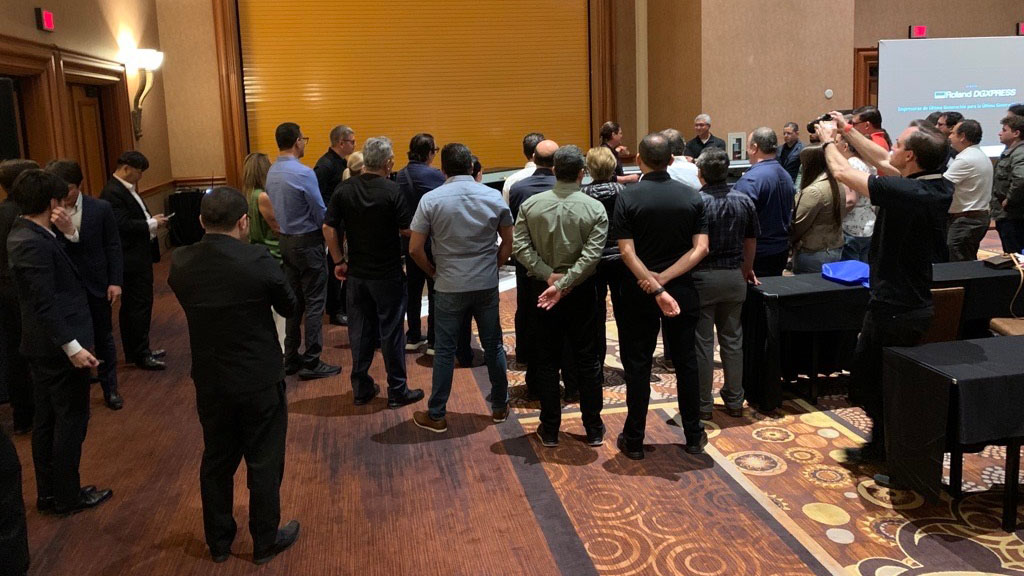 Attendees witnessed a demonstration of the new products.
TrueVIS Premiere Reception
In the afternoon, the TrueVIS Premiere event for North American retailers was held, which had a completely different atmosphere from the morning event, resembling a live music club with a DJ booth and bar. President Tanabe gave a speech to kick off the event, and the excitement and anticipation for the latest additions to the TrueVIS series, which included the AP-640 resin printer and the LG/MG series UV printer/cutters, were unmistakable.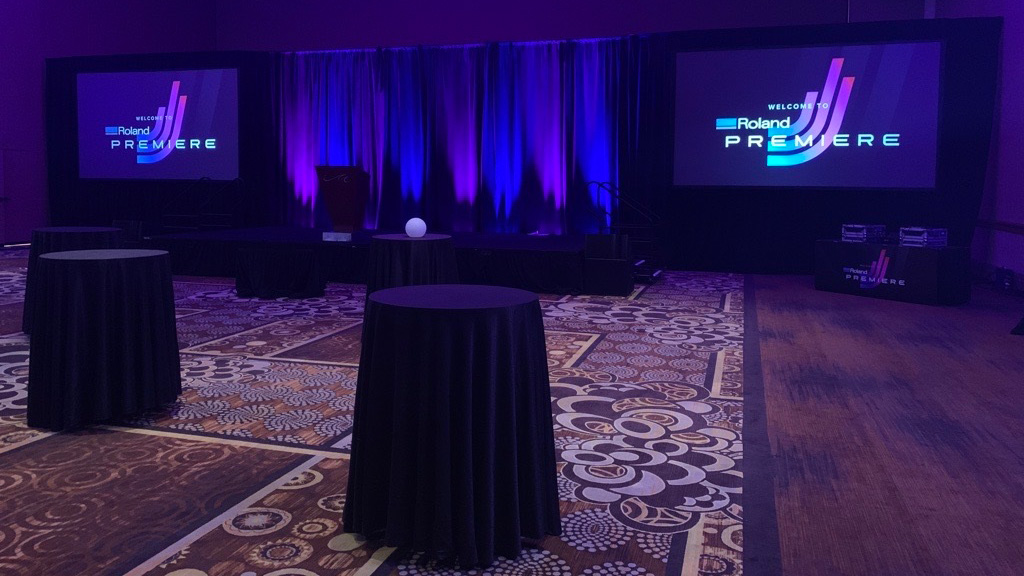 The event was held in a large hall that could accommodate 200 people.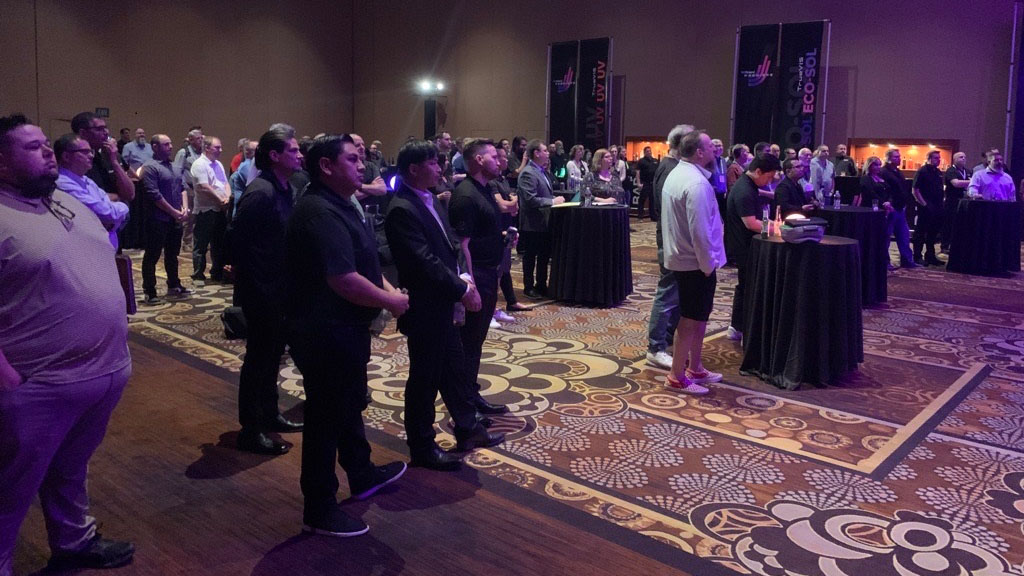 Attendees listened attentively to the presentation.
ISA International Sign Expo 2023
One of the world's largest exhibitions for sign industry professionals and stakeholders, ISA International Sign Expo 2023 was held April 12-14 this year.
Various products and services related to the sign industry, including signs, digital signage, LEDs, printing equipment, and sign materials are exhibited, making it a place to introduce the latest technology and trends. In addition, seminars and workshops are held to disseminate information that can help improve industry-specific knowledge and business expansion.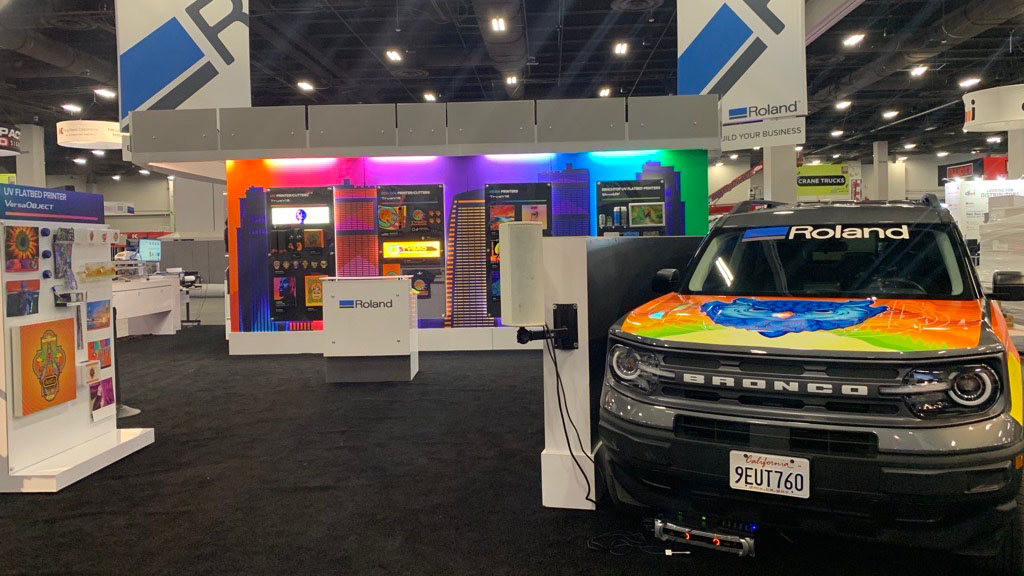 A vividly-wrapped vehicle was on display at the Roland DG booth.
The TrueVIS AP-640 resin printer, LG/MG series UV printer/cutters, and the VersaOBJECT CO series UV flatbed printers just announced on April 11 attracted crowds. Visitors appreciated the fast-printing speed and vivid, beautiful image quality. With many new products on display, the Roland DG booth bustled with many visitors and our team welcomed visitors with great enthusiasm.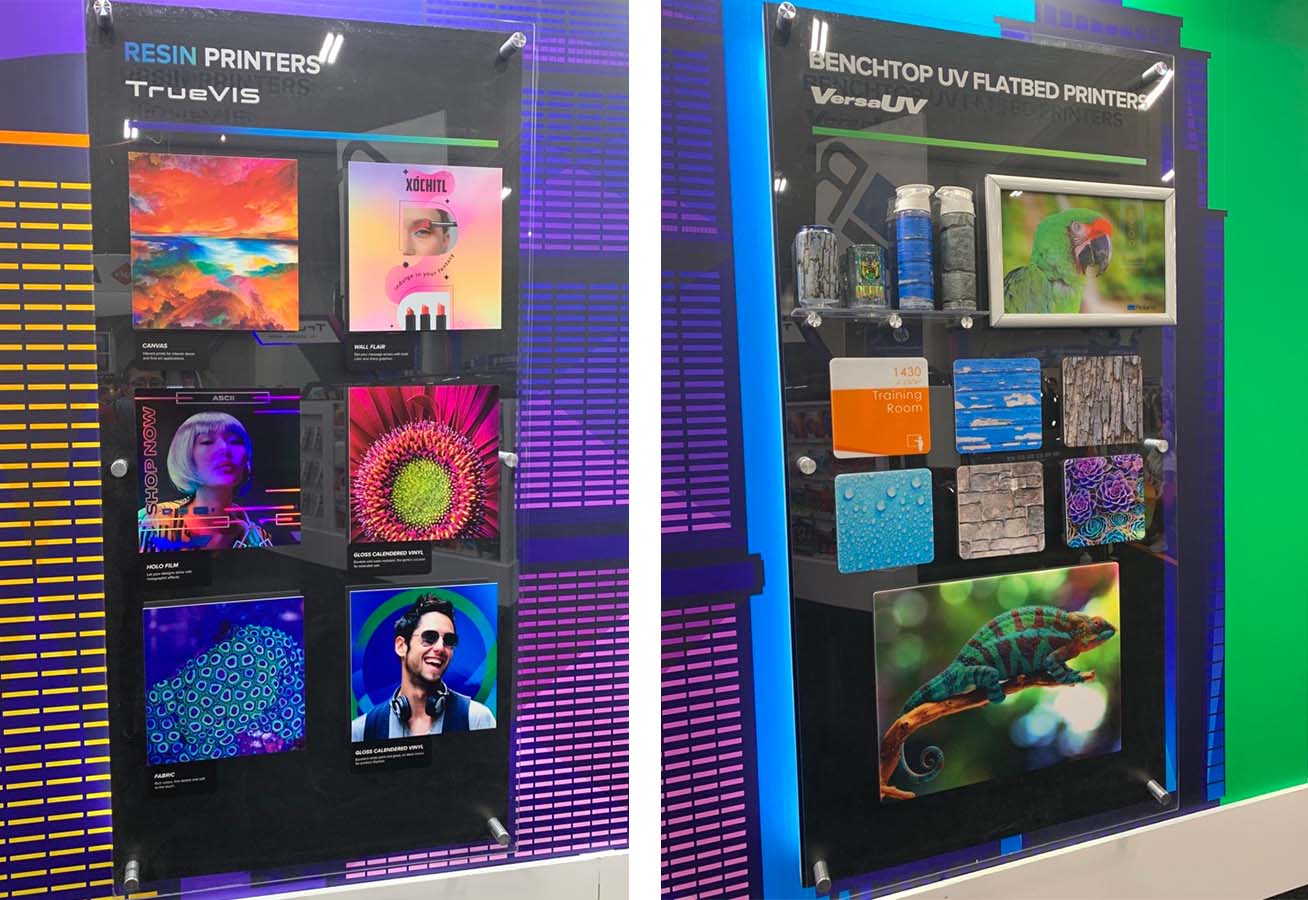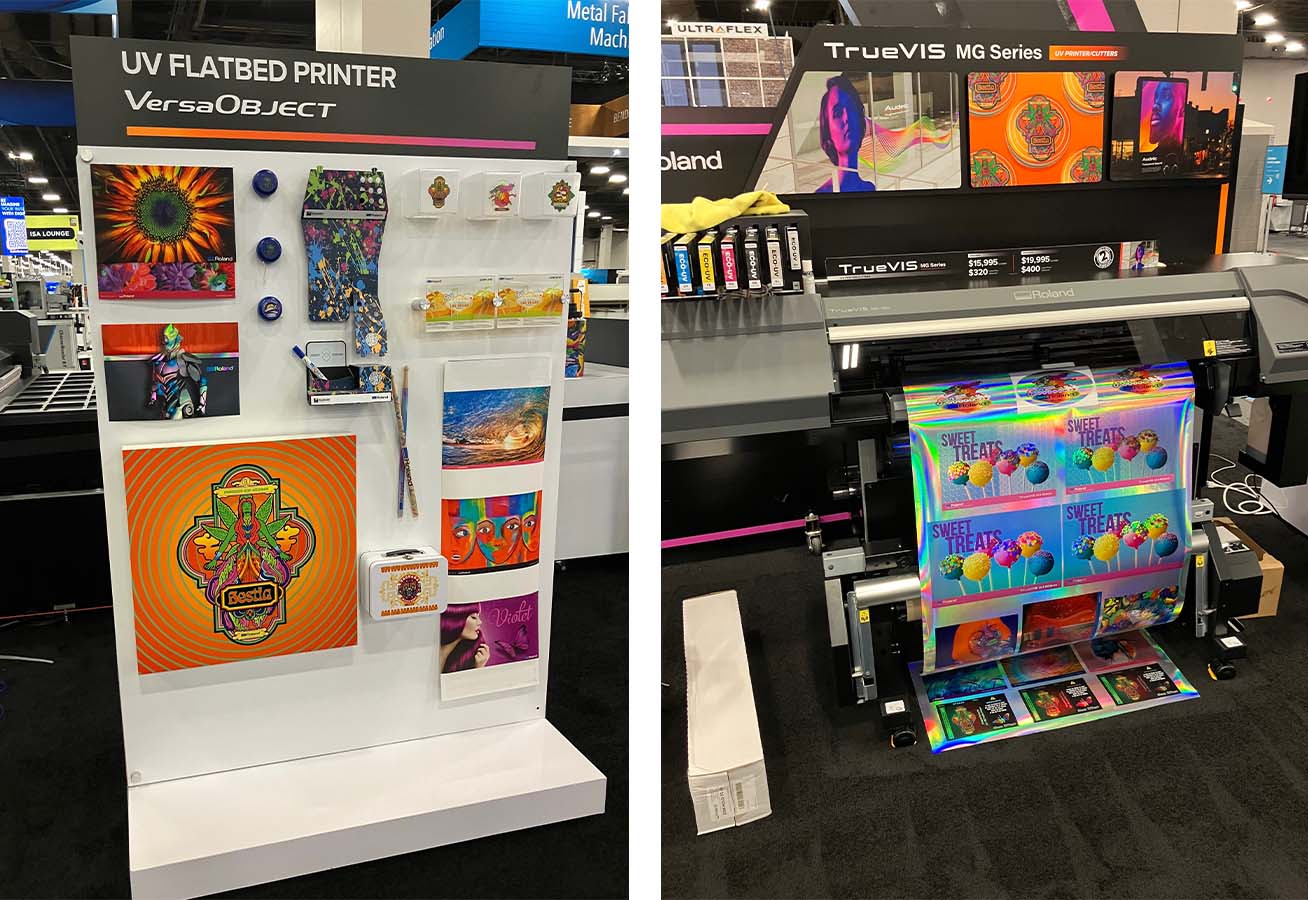 Later this year, Roland DG is planning to participate in exhibitions in Japan, including the Kyushu Print & DX Expo in Fukuoka and the Sign Expo in Osaka in June and the Sign & Display Show in Tokyo in October. We will continue to hold unveiling events, so stay tuned for more updates.