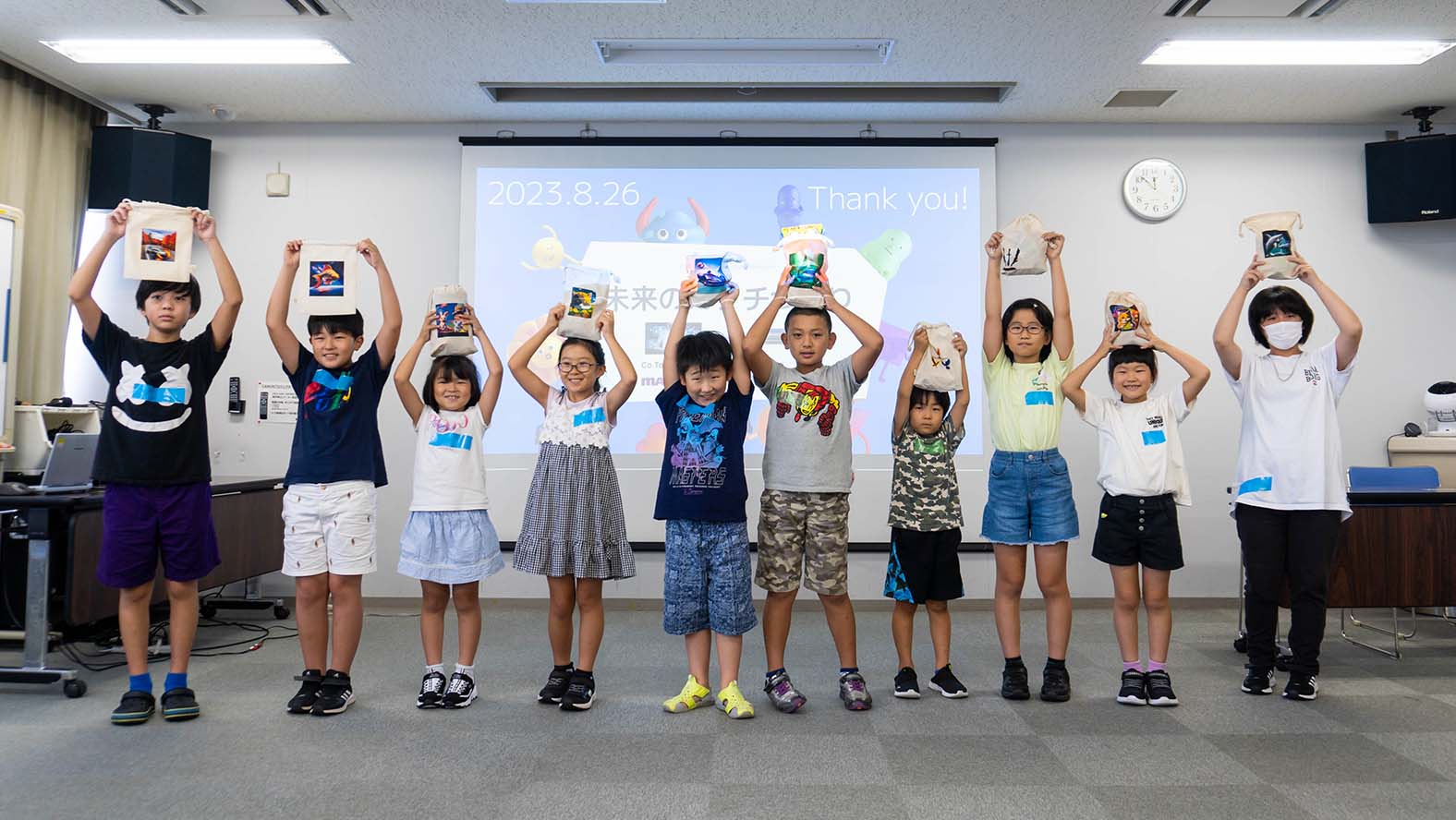 Roland DG Holds Co-Creation Workshop with Macnica
10/03/2023 Corporate Activities, Digital Printing
In collaboration with MACNICA, Inc., Roland DG held a co-creation workshop titled "Shaping the Future" in our Hamamatsu headquarters on August 26, 2023. The purpose of the workshop was to teach children of our employees how to use image-generating AI to design and print unique drawstring bags with Roland DG's compact BN-20D Direct-To-Film (DTF transfer) printer.
Workshop Brings Children's Ideas to Life
Macnica has been our partner in procuring various components, including semiconductors, and has been actively involved in AI-driven projects and co-creation activities in recent years.
At Roland DG, we boost employee engagement by promoting the use of our in-house products like inkjet printers to turn imagination into reality. Through internal events, we recognized the difficulty of turning ideas into designs even when the desire to create something exists. For this workshop, Macnica proposed, "Let's utilize our AI knowledge to help solve this challenge," and we decided to jointly organize the event.
The workshop welcomed ten children of our employees, ranging from third to sixth graders, along with their parents. The children were given the opportunity to create designs using image-generating AI based on keywords of their choice. These designs were then printed onto drawstring bags using the BN-20D printer.
During the workshop, members from our in-house project teams and staff volunteers with product knowledge came together with AI experts from Macnica's new business division to assist in shaping the children's creative ideas into reality.
With the assistance of staff members and parents, the children combined keywords related to their favorite animals, foods, and more to challenge themselves in creating designs using image-generating AI. Innovative ideas like "a cat in front of a rainbow-colored ramen shop" and "a muscular and cool zombie shark in the deep sea" emerged one after another. Since new designs emerged with each input, the children continued to experiment until they achieved their favorite designs. While it can be a challenging task to design something from one's own imagination at their age, they were able to bring their ideas to life with the help of AI.
After printing the designs onto film using BN-20D, a powder that turns into an adhesive when melted was applied. Printed designs were then melted in an oven and transferred onto the drawstring bags using a heat press machine.
At the end of the workshop, we presented the hardworking children with sweets. They were overjoyed to fill their completed drawstring bags with their favorite treats.
The children shared their thoughts: "Watching the printing process was enjoyable," "We created interesting items," and "We'd like to try making smartphone cases and T-shirts." Our staff members were also inspired by the dedication and creativity of the children. They found it to be an exciting experiment, not only to transform ideas into designs using AI, but also to bring them into the physical world.
We sincerely hope that the children who joined us in this workshop have found a newfound interest in creating things with their own hands. Moving forward, we will continue our efforts to turn imagination into reality by generating fresh ideas alongside our employees.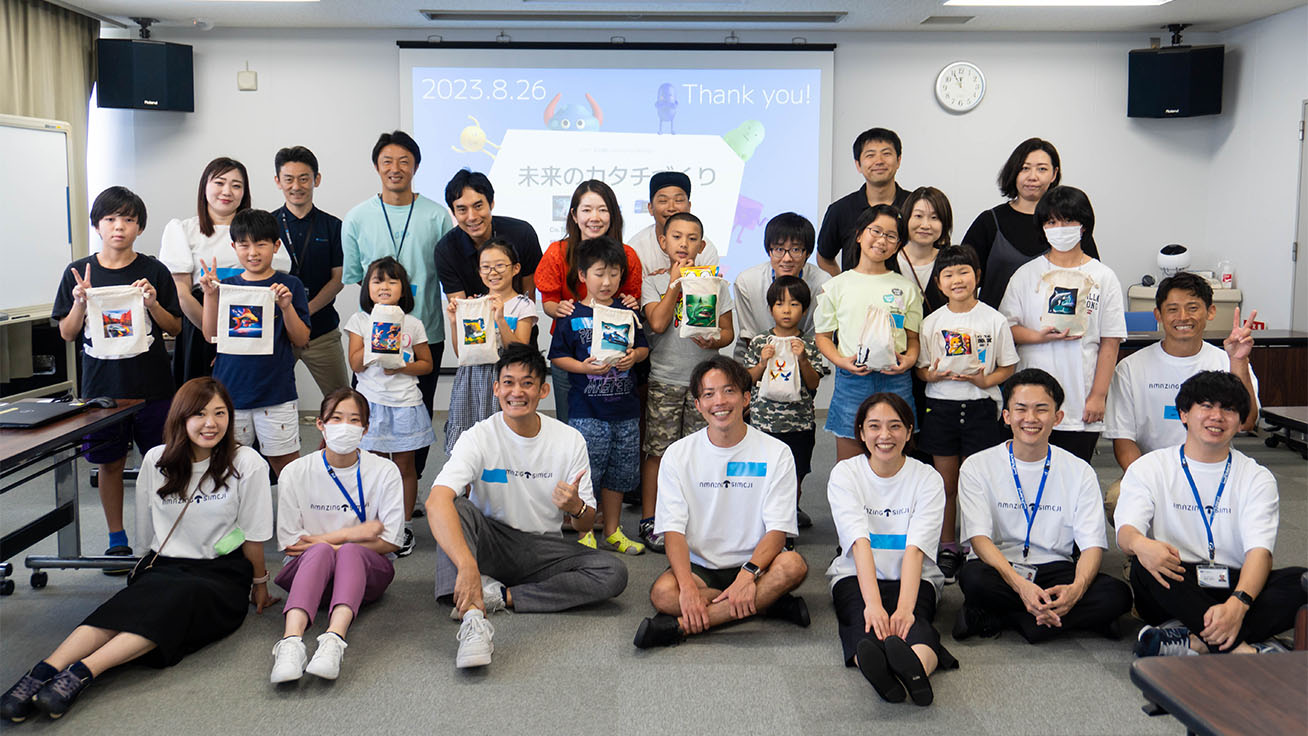 It was a memorable day for all workshop participants and staff.