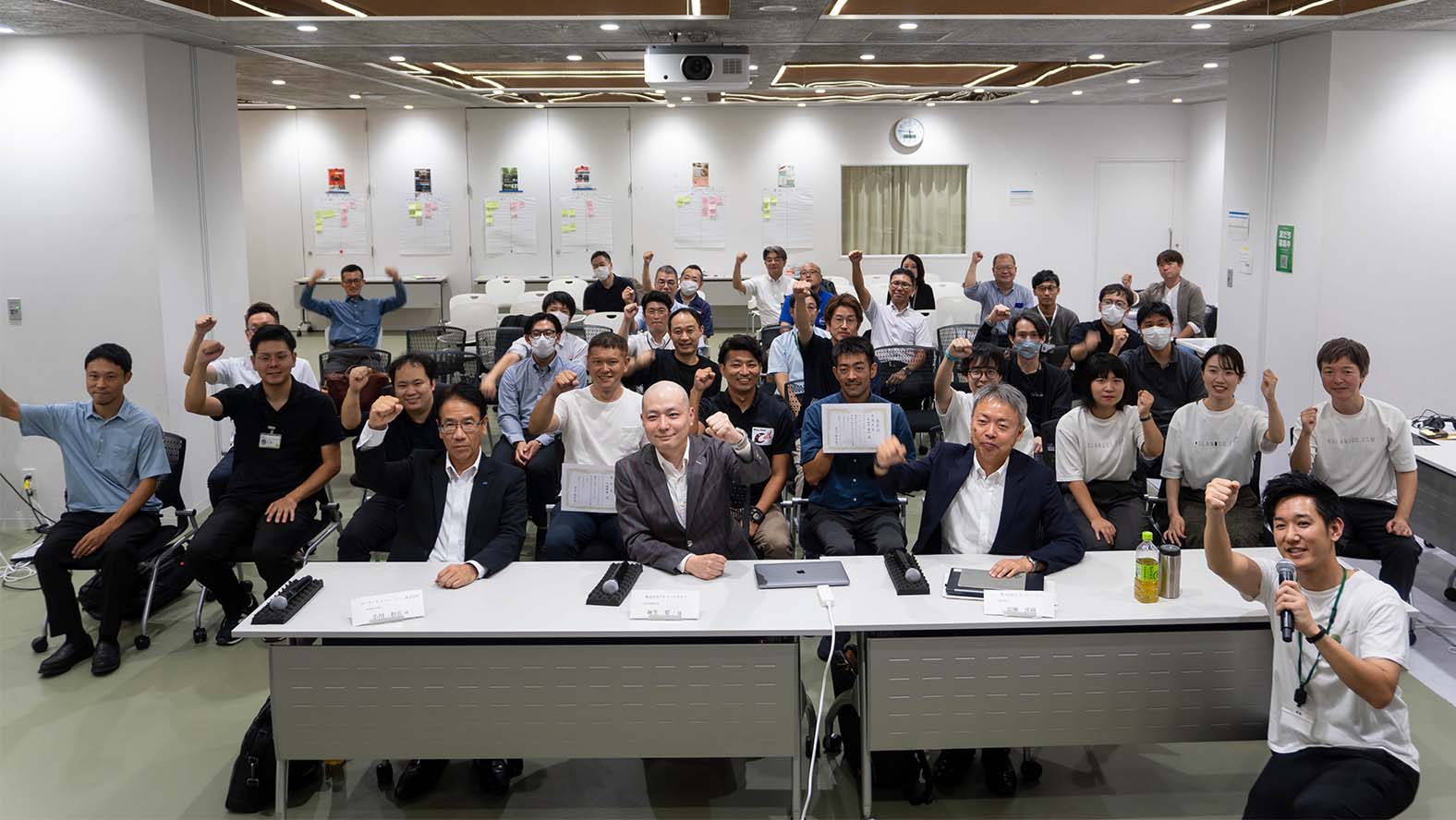 Roland DG Team Participates in Hamamatsu Innovation Challenge Continuation Program
10/06/2023 Corporate Activities, Events & Tradeshows
Since 2021, local companies in Hamamatsu have participated in the Hamamatsu Innovation Challenge, a multi-company program aimed at generating new business opportunities. Roland DG employees team took part in the 2022 continuation program.
Click here for the 2022 program highlights
Continuation program focused on new business creation
From October 2022 to March 2023, local companies gathered for Hamamatsu Innovation Challenge 2022, aiming to create innovative businesses for the future. The goal of the continuation program was to further develop the business ideas proposed in the previous program and take them to the next level. Six teams participated in this continuation program, including five teams from automotive clutch manufacturer F.C.C. Co. Ltd. and one team from Roland DG. The program involved refining existing business ideas and brainstorming new ones. The teams worked on validating their target customers, building business models, and developing detailed business plans.
On September 11, the final pitch competition of the continuation program took place. Each team had 10 minutes to present their business plans, followed by rigorous evaluation and awards. Similar to the previous program, the consulting firm Alphadrive Co., Ltd. supported the program, and Co-startup Space & Community FUSE provided the venue. The judging panel consisted of F.C.C.'s Executive Officer Hiroki Miyaji, Alphadrive President Yoichi Aso, and Roland DG's Managing Executive Officer Kazuhiro Ogawa. While the previous evaluation primarily focused on solving customer problems and presenting compelling business hypotheses, the emphasis this time was on creating new business models and plans grounded in customer feedback and market research.
Achievements of Roland DG's Team ASK
The Team ASK from Roland DG further developed their previously proposed service, "Smallia," which allows parents to make mementos such as their children's handicrafts more accessible. They proposed a new service specifically designed for parents using the company's digital printing technology to miniaturize cherished items. After conducting over 100 customer interviews through channels like Instagram and business matchmaking events, they discovered that the most popular offering was a scrapbook that preserved children's photos and miniature artworks together with associated memories. Based on this feedback, they created prototypes using our inkjet printers and refined their business model and plan.
Members of Team ASK shared their thoughts on the continuation program.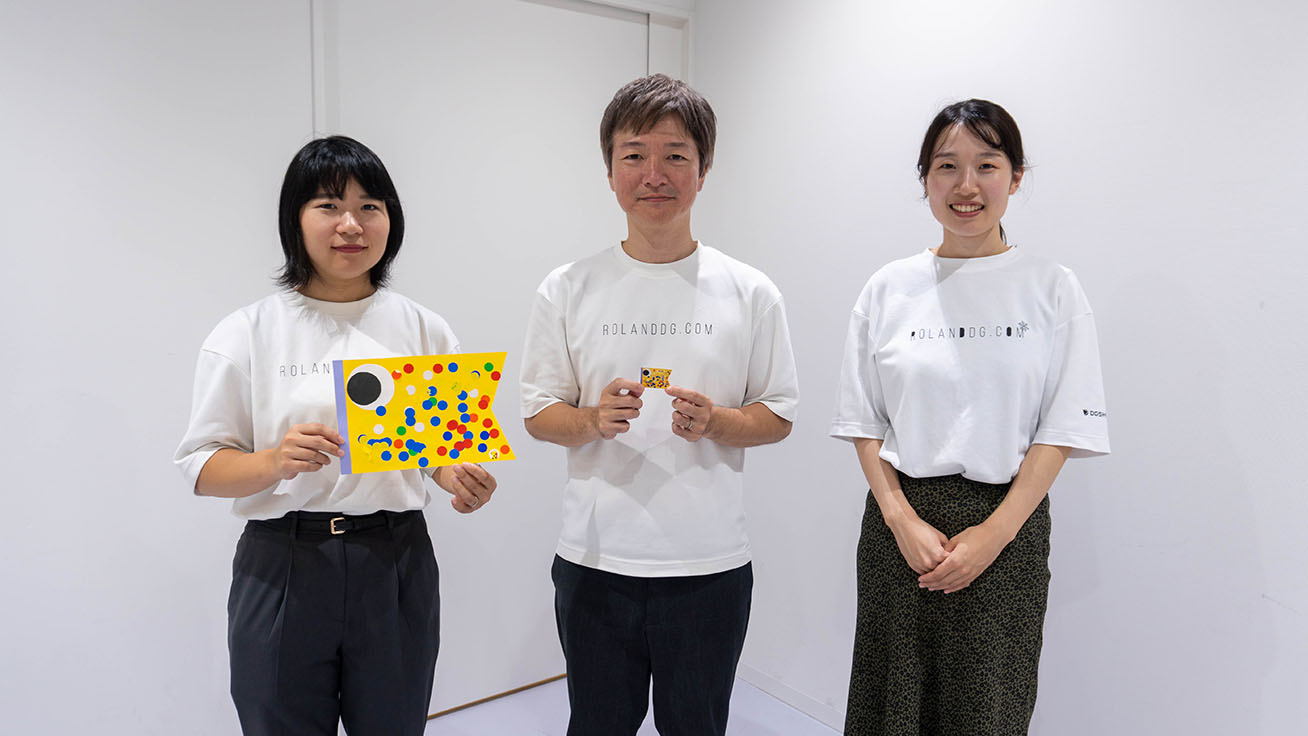 Ayaka Matsunaga (left)
In charge of ink development
"Repeating the prototype and feedback process, I gained confidence in approaching customers with small trials, listening, and improving, which I want to apply to future developments."
Sho Matsumoto (center)
In charge of hardware development
"Working on business planning made me realize the importance of having a perspective that encompasses the entire business, not just the developer's point of view."
Kasumi Nagashima (right)
In charge of marketing at DGSHAPE Corporation, Roland DG's subsidiary for designing and marketing products for the dental and 3D fabrication industries
"I ventured into utilizing Instagram and designing prototypes for the first time. I am eager to actively explore these areas in our future work."
In the pitch competition, F.C.C.'s team proposed a cultivation project for Hamamatsu's specialty, "Douman (Japanese Scylla paramamosain Estampador)," utilizing their AI technology, which was awarded the Grand Prize. Additionally, F.C.C.'s team, which suggested an energy-efficient greenhouse melon cultivation business, received an Excellent Prize. Although Team ASK did not secure an award, they plan to leverage the feedback they received during the program and continue discussions within the company. High expectations exist for participants' future growth.