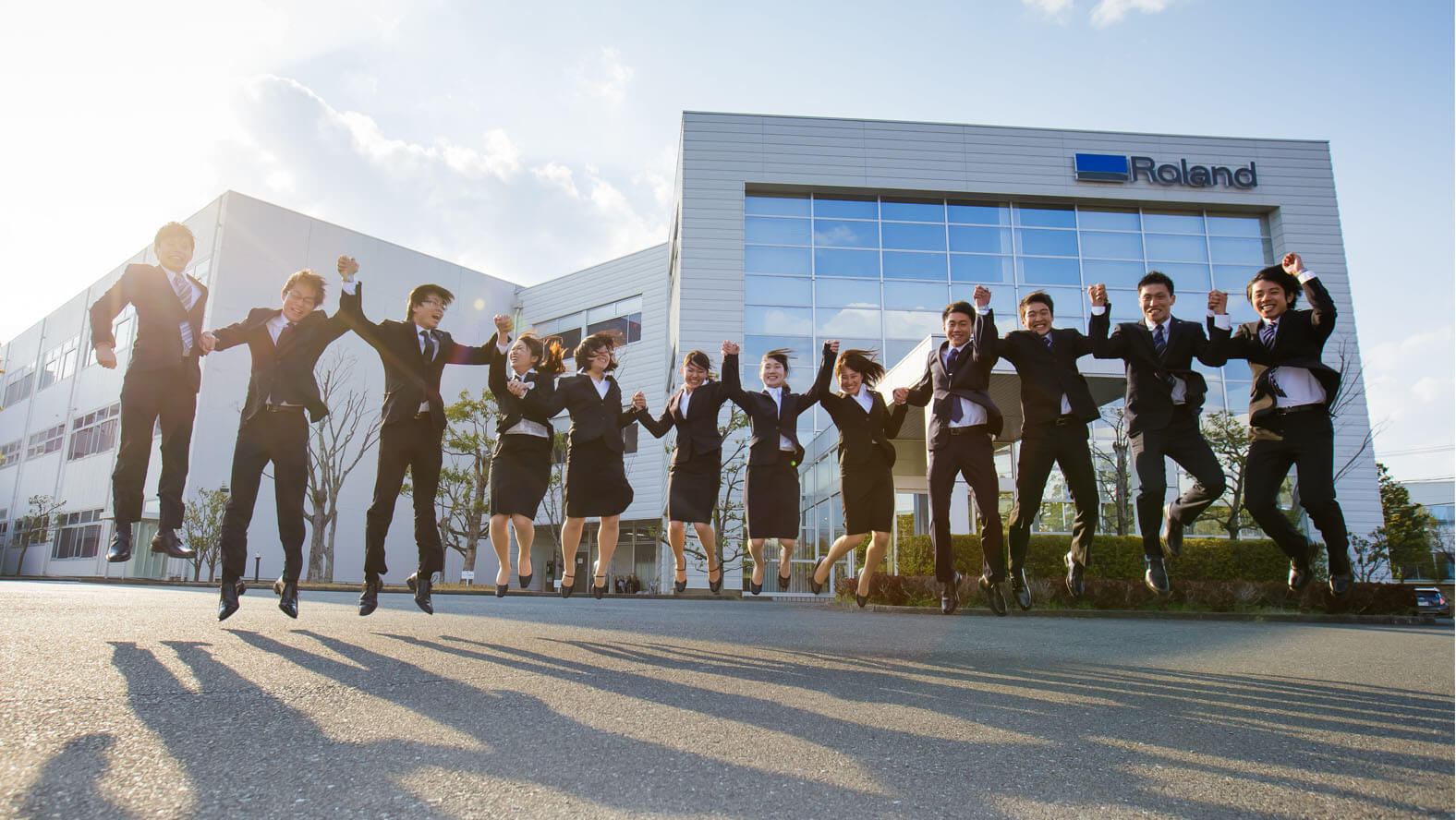 12 New Employees Join Roland DG in 2017
An initiation ceremony was held on April 3, welcoming 12 new employees for FY2017.
During the ceremony, President Fujioka offered his greetings and advice to the new employees who will shape the future of Roland DG. "Anything and everything you do is important," he said. "Maintaining a positive attitude with every task you take on is important if you want to become a professional. I want you to make the most of each of your individual skillsets."
Each of the new employees expressed their sense of determination with comments such as: "I will do my best to catch up to, and even exceed, my senior colleagues," and "I hope to apply what I learned when I was a student while also acquiring many new skills."
While the new employees seemed a little tense and nervous embarking on their journey as fresh graduates, they showed promise as dependable members of the team with their eager listening to each word of advice and never give-up attitudes.
We wish the new employees the best of luck with their future endeavors and hope to see them playing key roles moving forward!