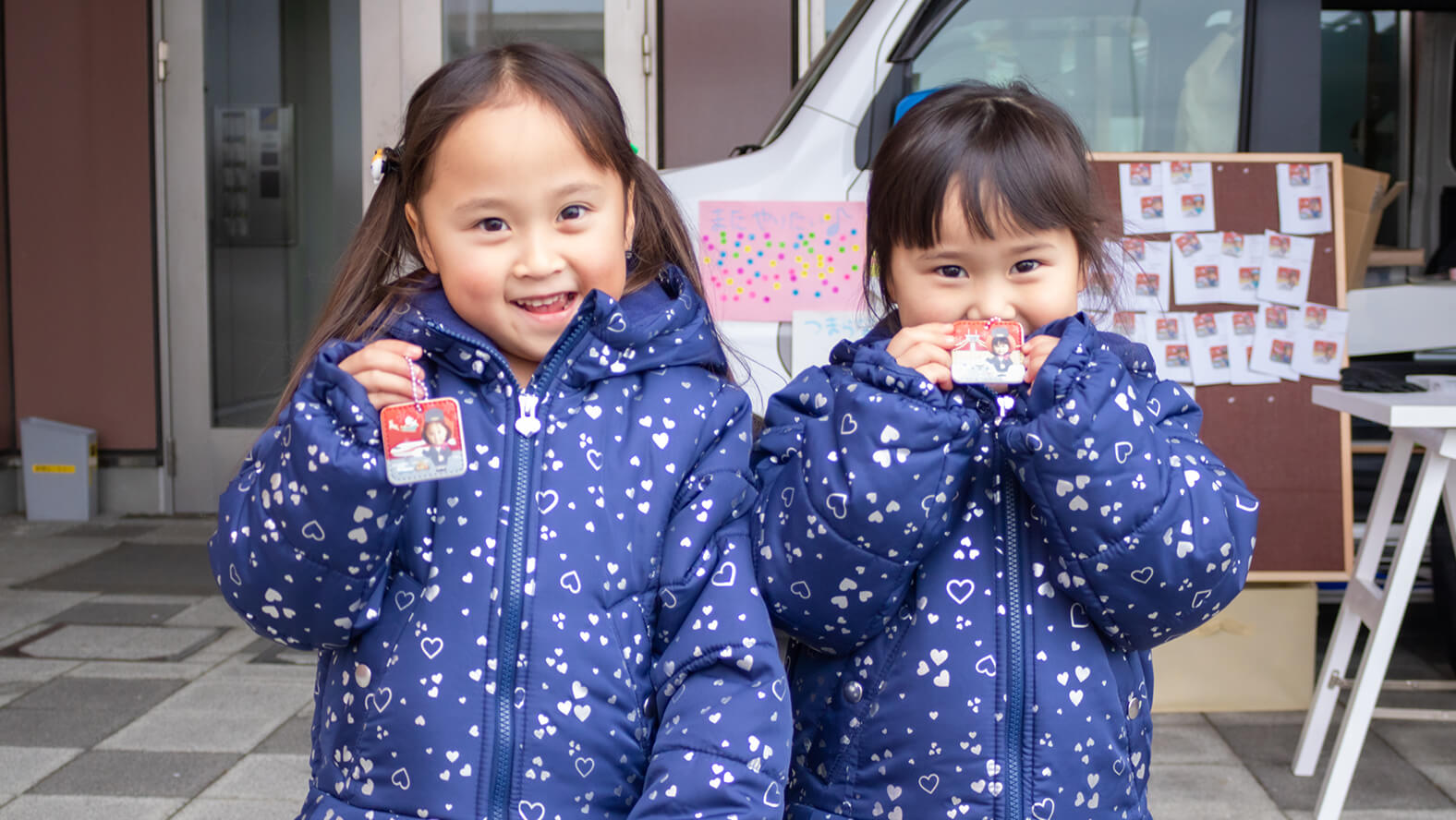 Christmas Workshop Event Provides Lasting Memories for Ibaraki Airport Visitors
Roland DG's custom COTOVAN vehicle equipped with UV printer made a special appearance during a Christmas event held at Ibaraki Airport in Ibaraki Prefecture, Japan. COTOVAN provided a hands-on workshop for making key rings designed with participants photos as pilots and other travel-related characters.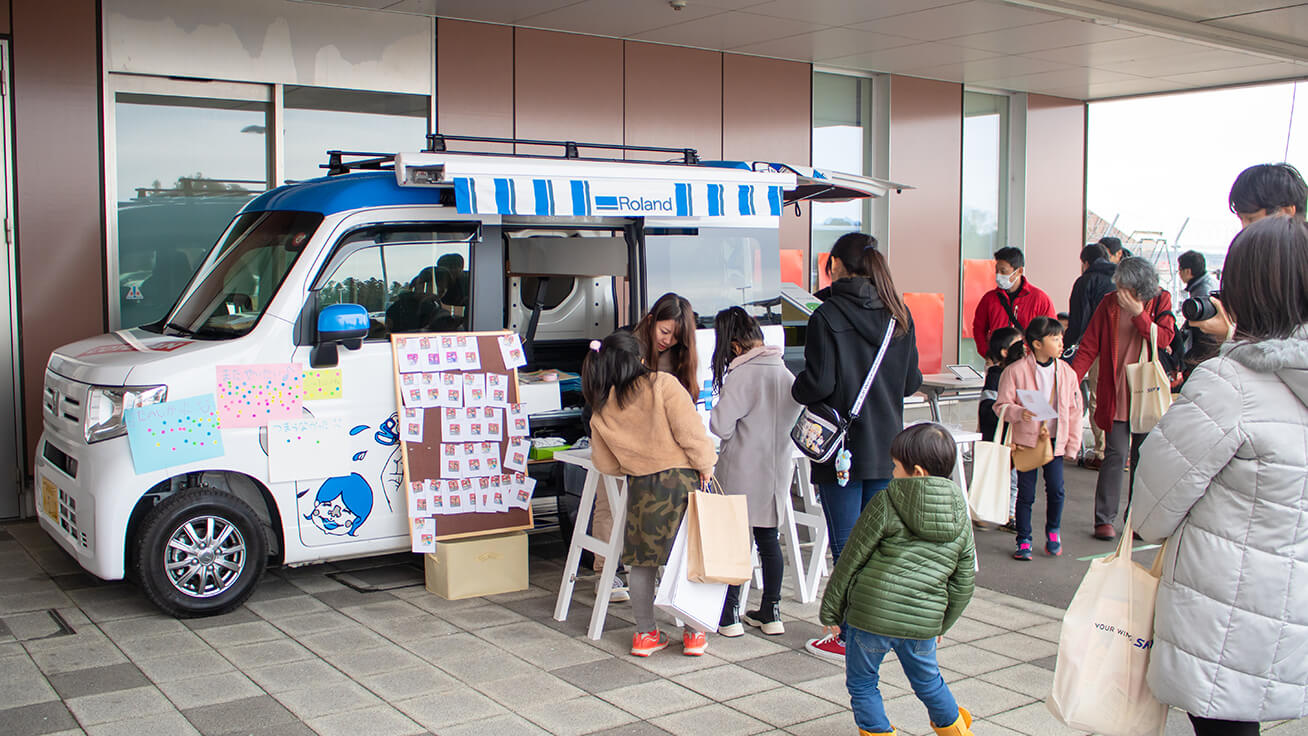 Roland DG at Ibaraki Airport's Christmas event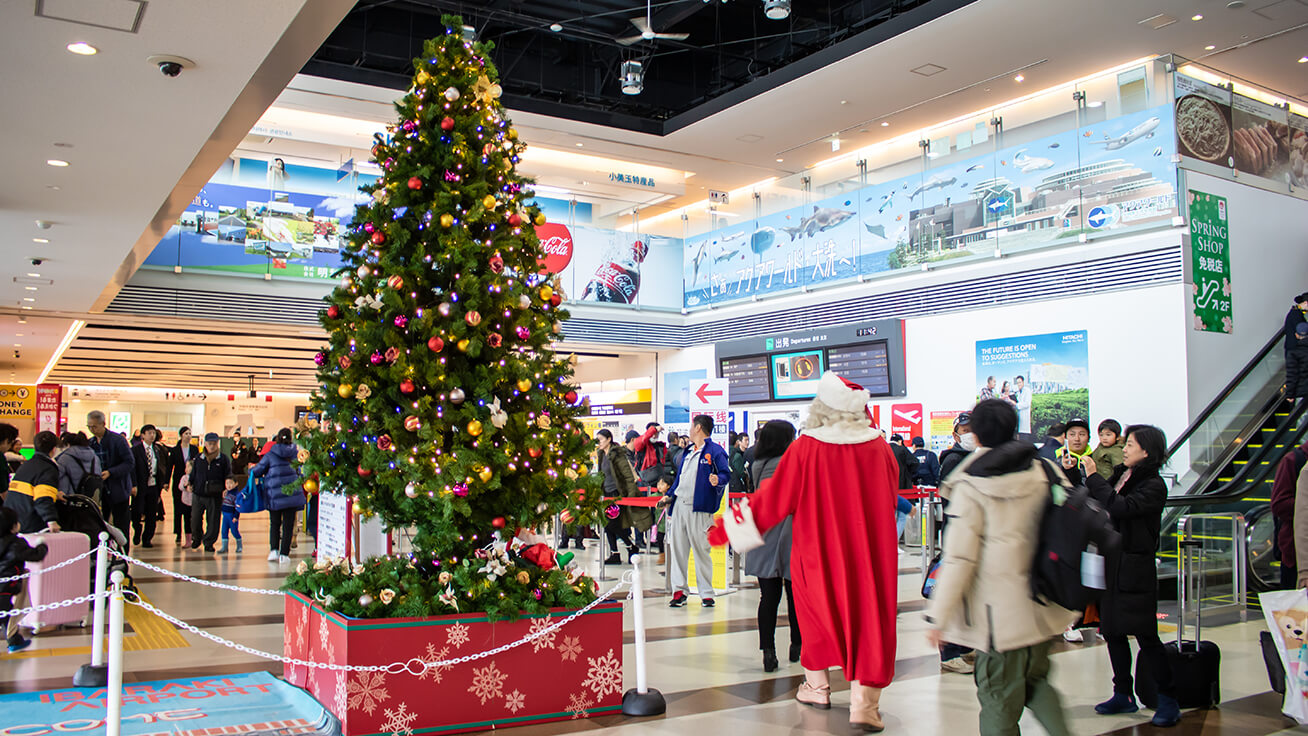 Ibaraki Airport, located in Omitama, opened to civilian air traffic in 2010 and has become a popular airport servicing low-cost carriers. With domestic flights as well as international routes to China and Taiwan, Ibaraki Airport is playing a key role with air travel for local residents and tourists from Asia.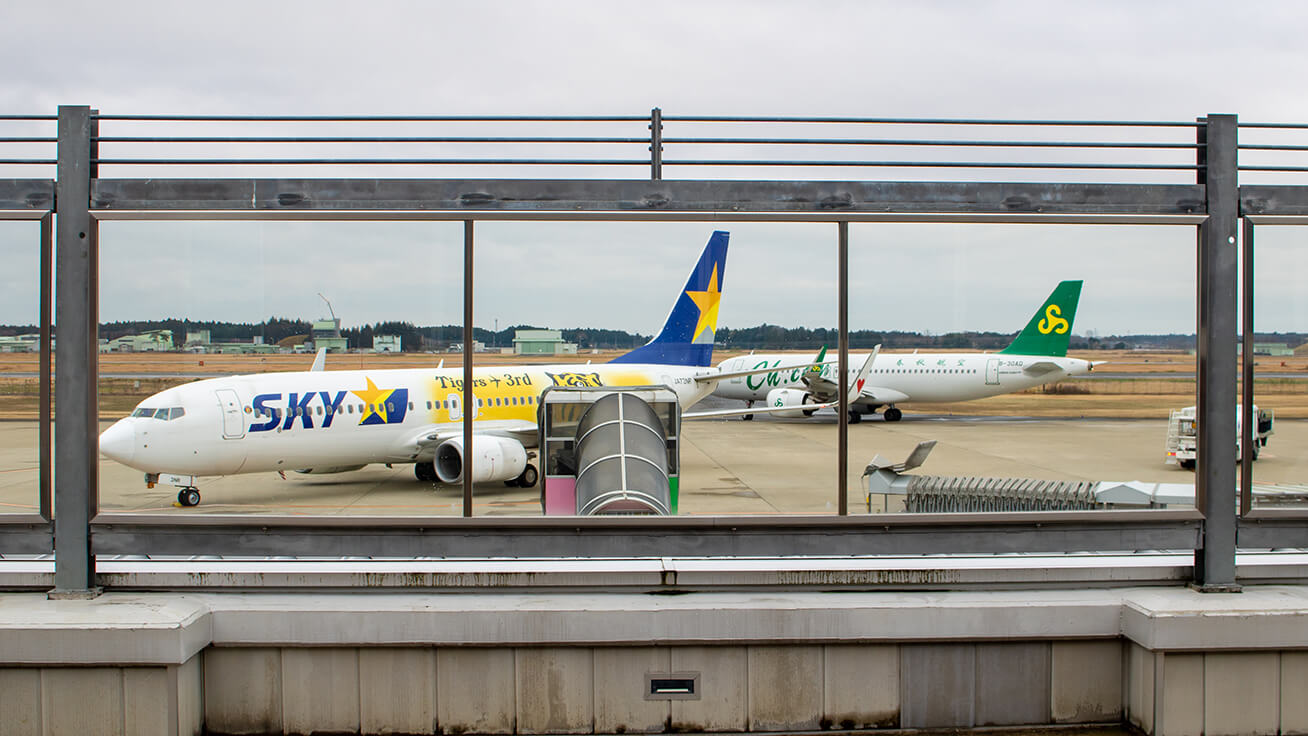 Each season, Ibaraki Airport plans a broad range of events which includes the popular annual Christmas event held from December 11 to 25, 2019. To everyone's excitement, Santa Claus stopped by all the way from Finland on December 21, the weekend before Christmas! COTOVAN also ran a workshop giving visitors the opportunity to make their own one-of-a-kind key rings to take home as souvenirs.
Visitors made key rings featuring their favorite airport workers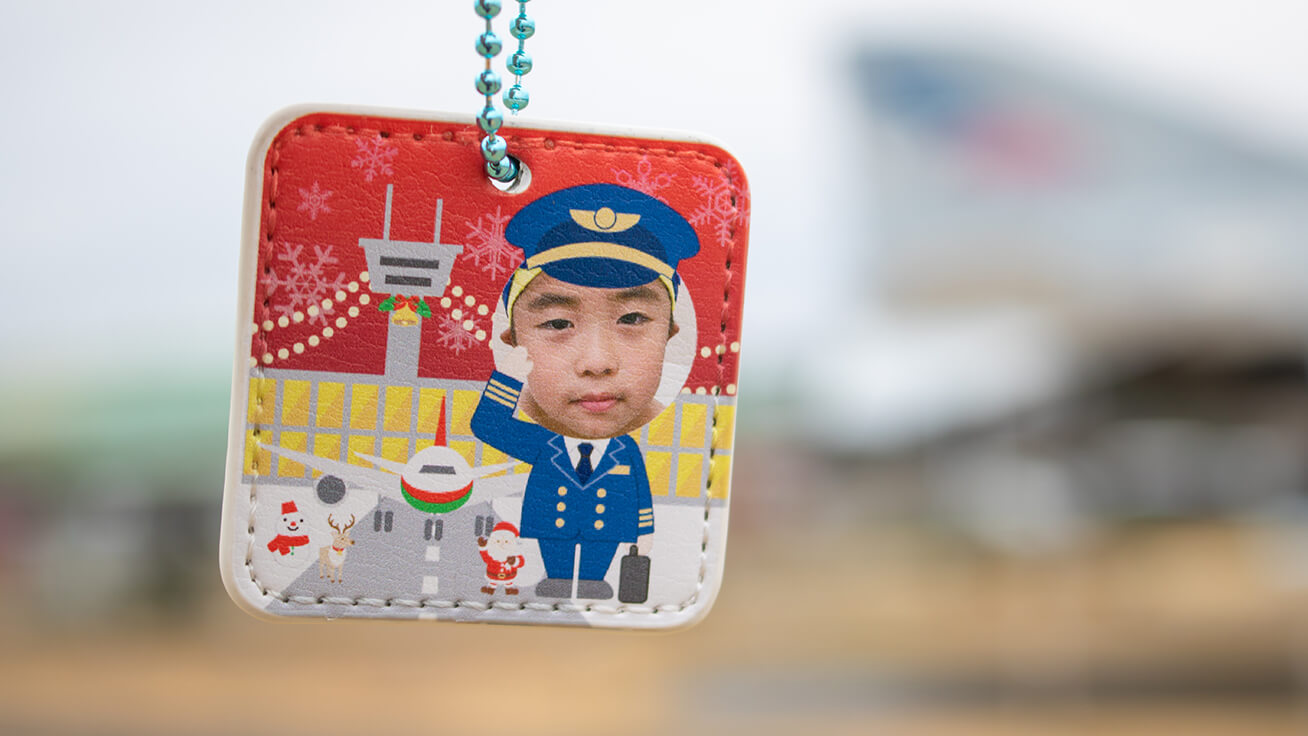 During the event, workshop participants were able to make key rings with their own face printed in images of their favorite airport occupation. Visitors could choose their favorite occupation — pilot, cabin attendant or engineer — as well as different airport backgrounds and plane colors, and complete their design with a photo of their face taken at the workshop.
Arranging the layout was easy using a tablet with Roland DG's cotodesign design and print management software so that even children attending the workshop had fun creating their own layouts. Completed designs were then printed onto key rings with the LEF-12i UV printer, with finished key rings available in approximately 20 minutes.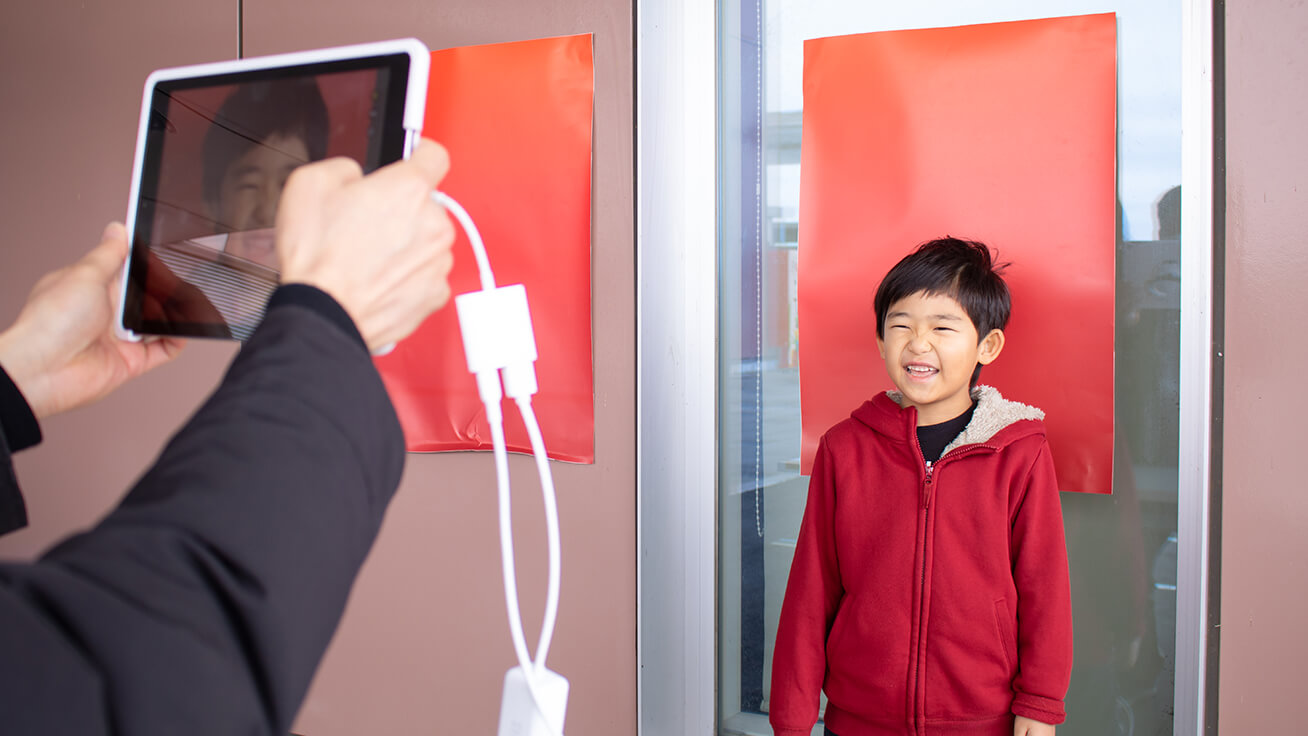 First up, photo time. Smile!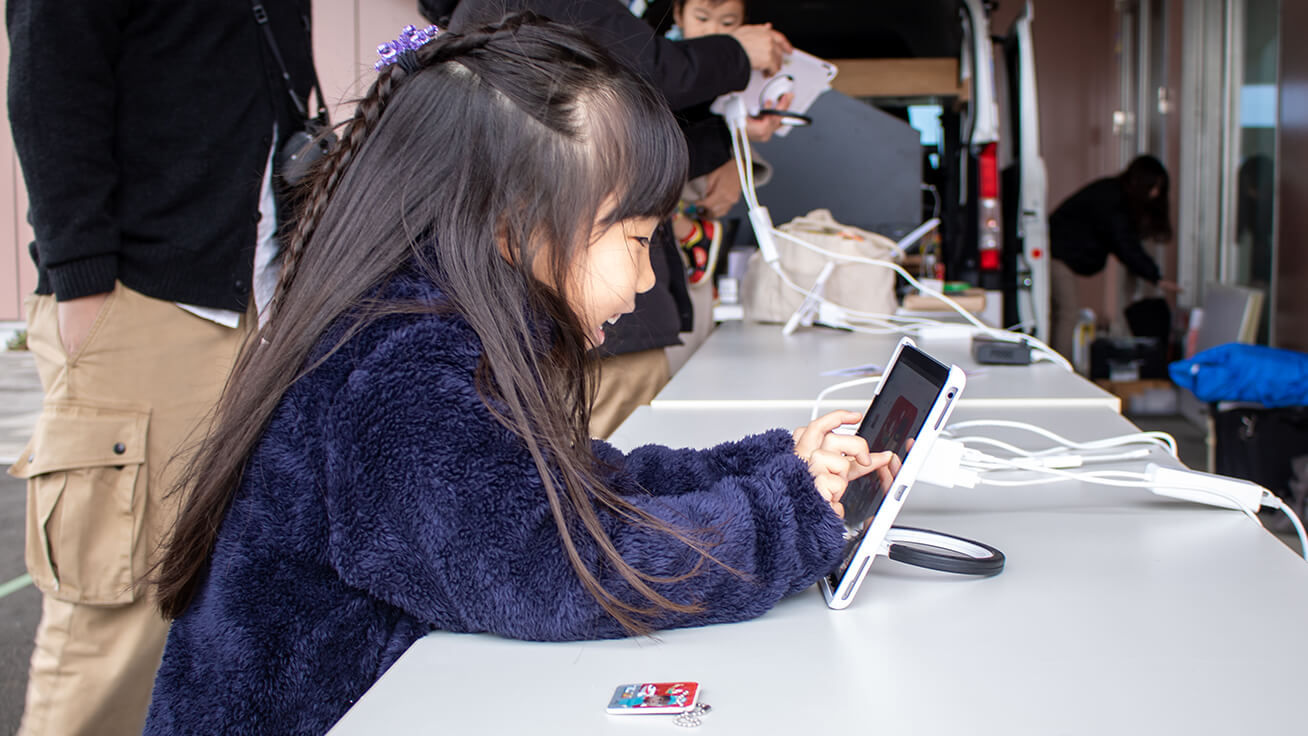 Children loved using cotodesign to create their own layouts.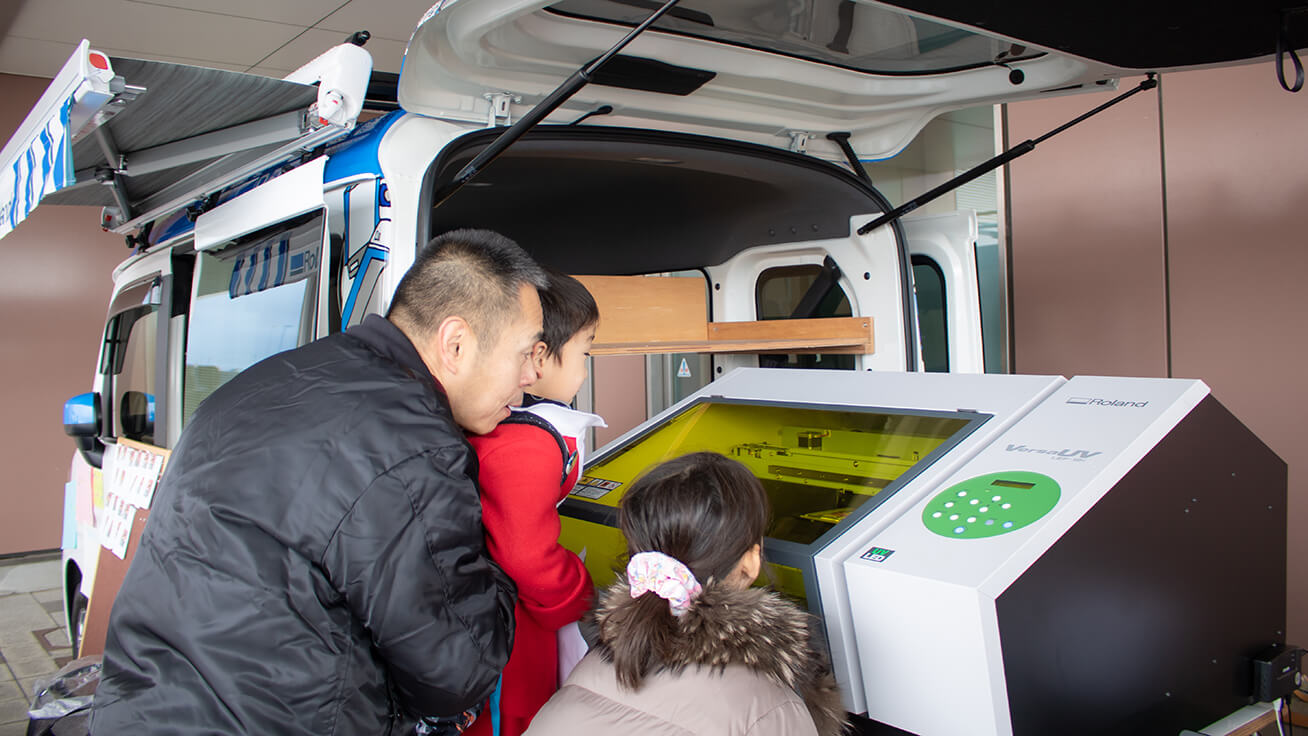 Even the kids were fascinated as the LEF-12i UV printer created their key rings.
Everyone at the event had fun!
Despite some light rain during the day, the workshop provided an enjoyable experience for everyone, including families attending the Christmas event, passengers using the airport and even airport staff.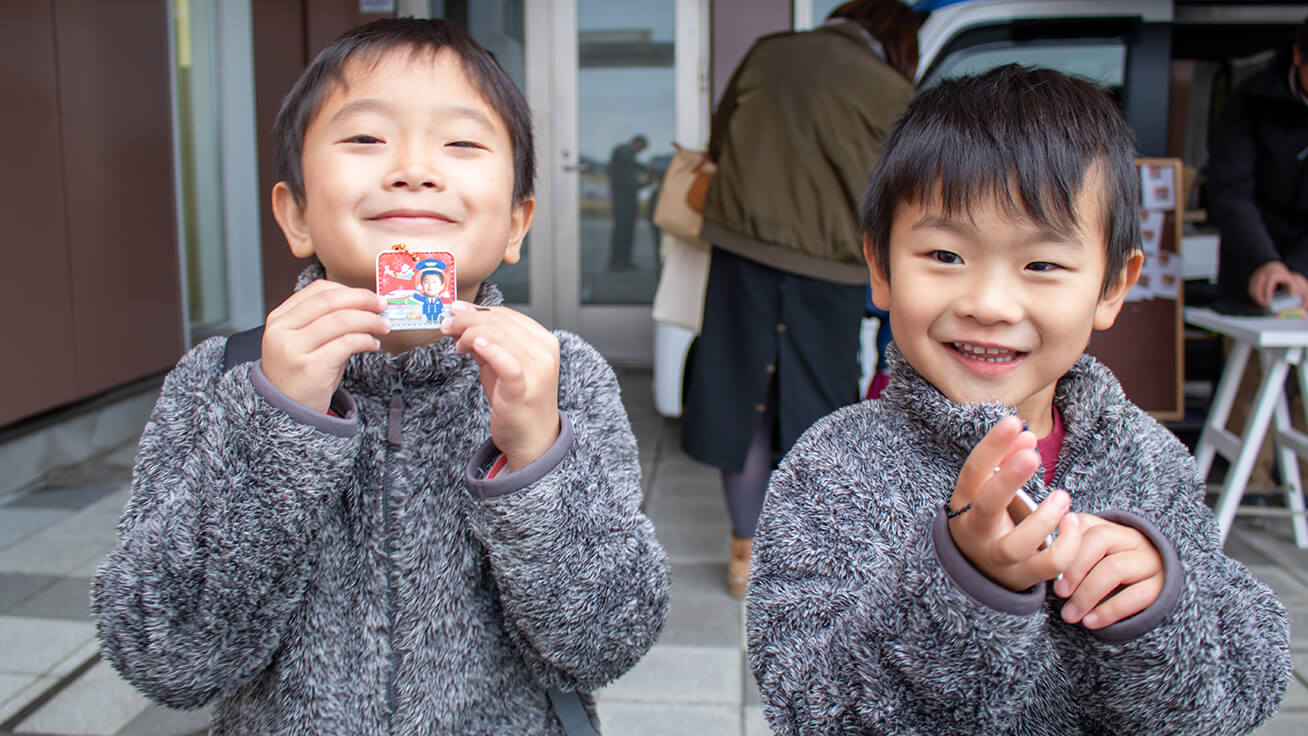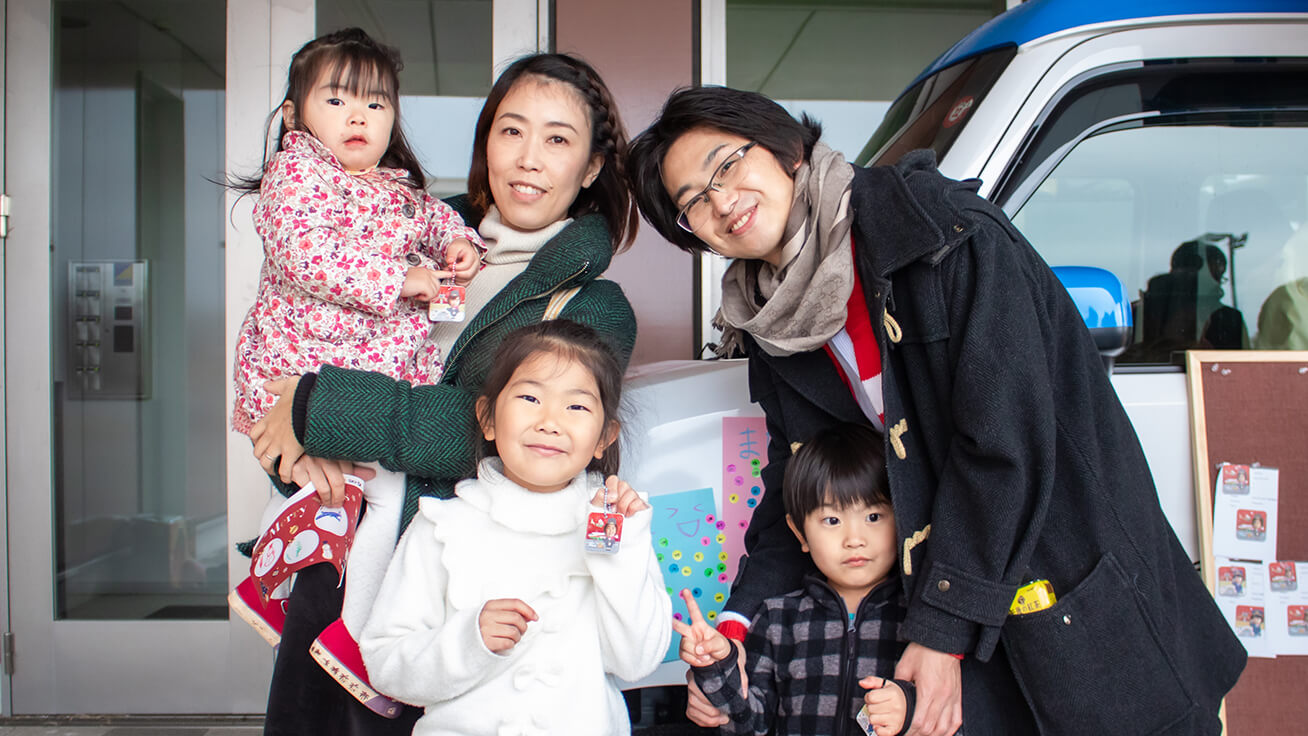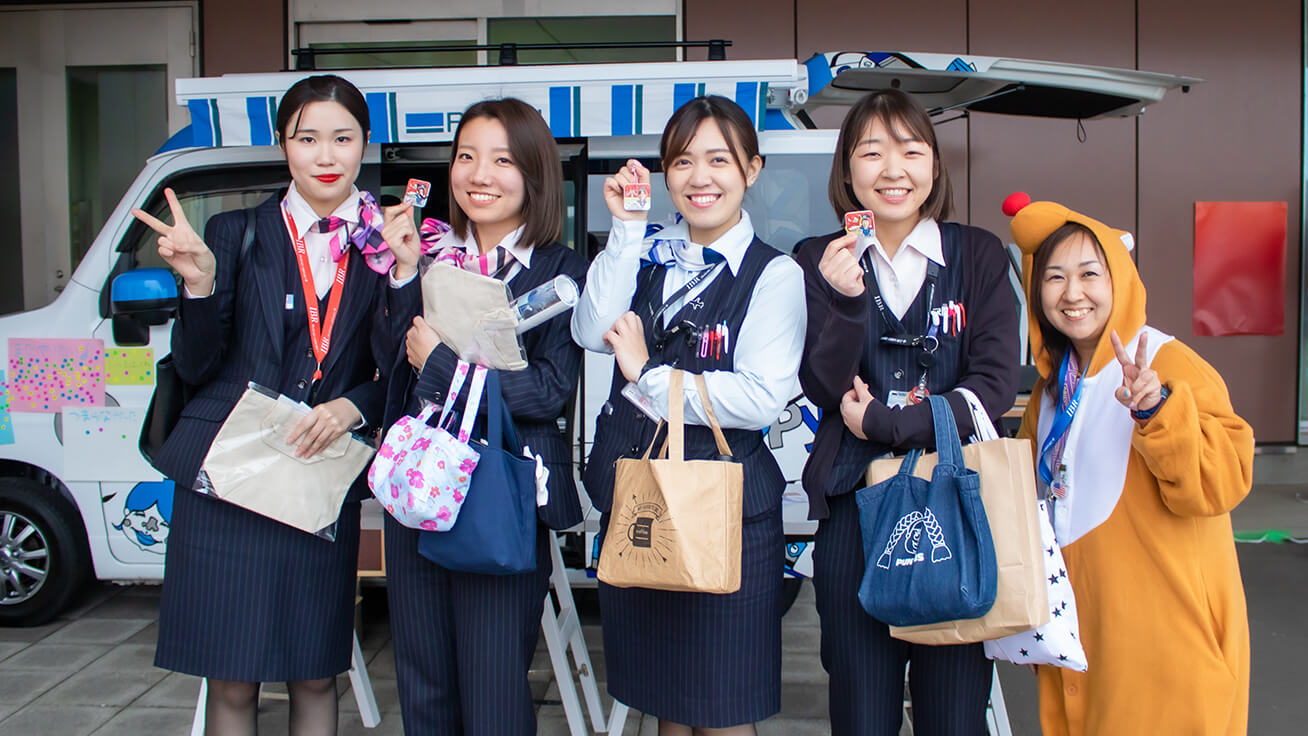 What was the objective of hosting an interactive workshop at the airport?
This workshop was held as a joint effort between Haneda Turtle Service involved in operations at Ibaraki Airport, Daio Manufacturing that provides consulting services and supplies materials for creating unique accessories, and Roland DG. We talked with the organizers about how they planned the event.
Noriko Sakaguchi, Haneda Turtle Service
Haneda Turtle Service covers operations for domestic and international airport services at airports including Haneda, Narita, Ibaraki and Fukuoka. Operations at Ibaraki Airport differ from other airports in that the government of Ibaraki Prefecture outsources auxiliary airport operations and public relations services. Haneda Turtle Service created a special department to cover these services and as well as organizing events.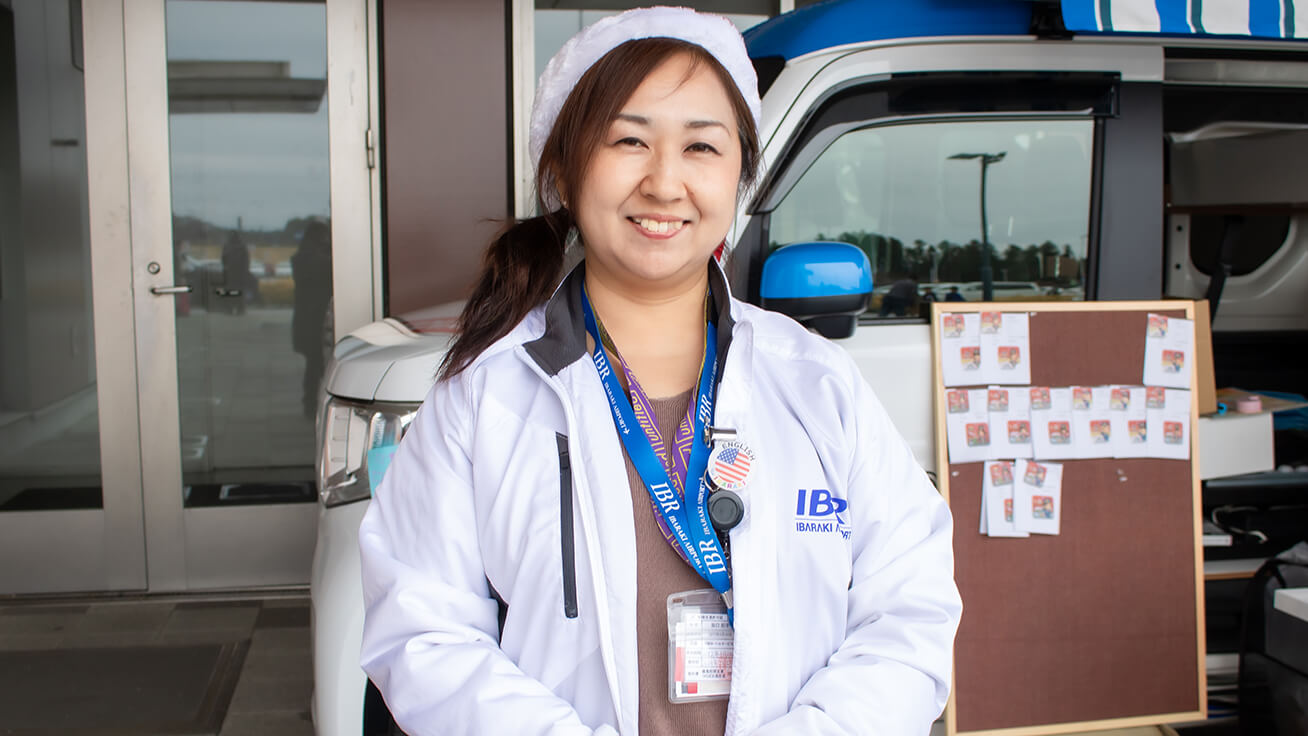 Planning events that local residents can enjoy
Sakaguchi: We regularly run events at Ibaraki Airport that everyone — both passengers and local residents alike — can have fun taking part in. There are many customers who look forward to the seasonal events that we plan every year, especially our Christmas events.
Daio Manufacturing supplies the resources and materials for making novelty merchandise and planning workshops that generate a lot of excitement. They told us about Roland DG's mobile workshops when we were coming up with new ideas that we could use for the major Sky Day event in September. We ended up working together to run a workshop for making key rings, which were very popular with visitors and their families. After the event we received feedback like "When is the next event going to be held?" and "I want to make key rings with my kids' photos to give to their grandparents." I hope everyone had an enjoyable time at this event.
Junichiro Yokota, Daio Manufacturing
In addition to producing novelty merchandise and selling materials manufactured at partner factories in Japan and China, Daio Manufacturing also specializes in providing creative experiences, from developing goods and accessories to creating value through interactive events. Section Manager Yokota works with clients all around Japan to create and plan an extensive range of merchandise and events.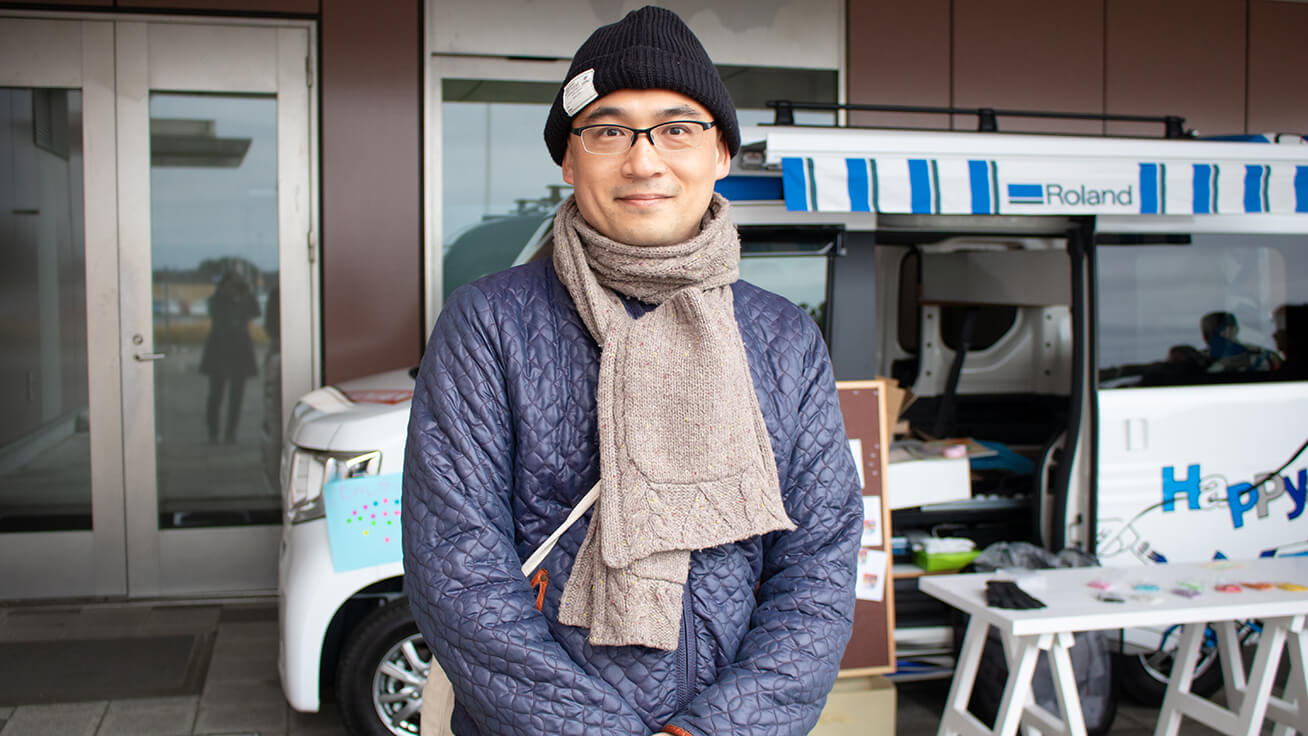 What led to running a workshop event with Roland DG?
Yokota: Our company aims to provide creative experiences by giving people the opportunity to make their own items. In line with this business model, we work on developing products like souvenirs focused on local specialties, running workshops, and providing stimulus for local regions. Roland DG also incorporates creative concepts in its business model, so when I heard about the mobile workshop COTOVAN traveling around Japan, I requested their cooperation for planning an event at Ibaraki Airport.
UV printers are great at events and for creating samples
Yokota: UV printers that are capable of small-lot production are increasing in popularity throughout the novelty merchandise industry. The faux leather we used this time for the key rings is popular as it provides a premium feel. We also use Roland DG's UV printers to create samples of items for clients, and these printers are great because the flexible ink means they can also print on soft materials.
After using cotodesign myself at the event, I felt that it was extremely convenient to cut down on the time needed for creating print data at each event space. I hope to combine Roland DG's technology with various types of materials to come up with some exciting new ideas at other events.
Thanks for the great feedback.
Watching the children get excited with the key rings they made themselves was particularly memorable. A big thanks to everyone who took part in the event!