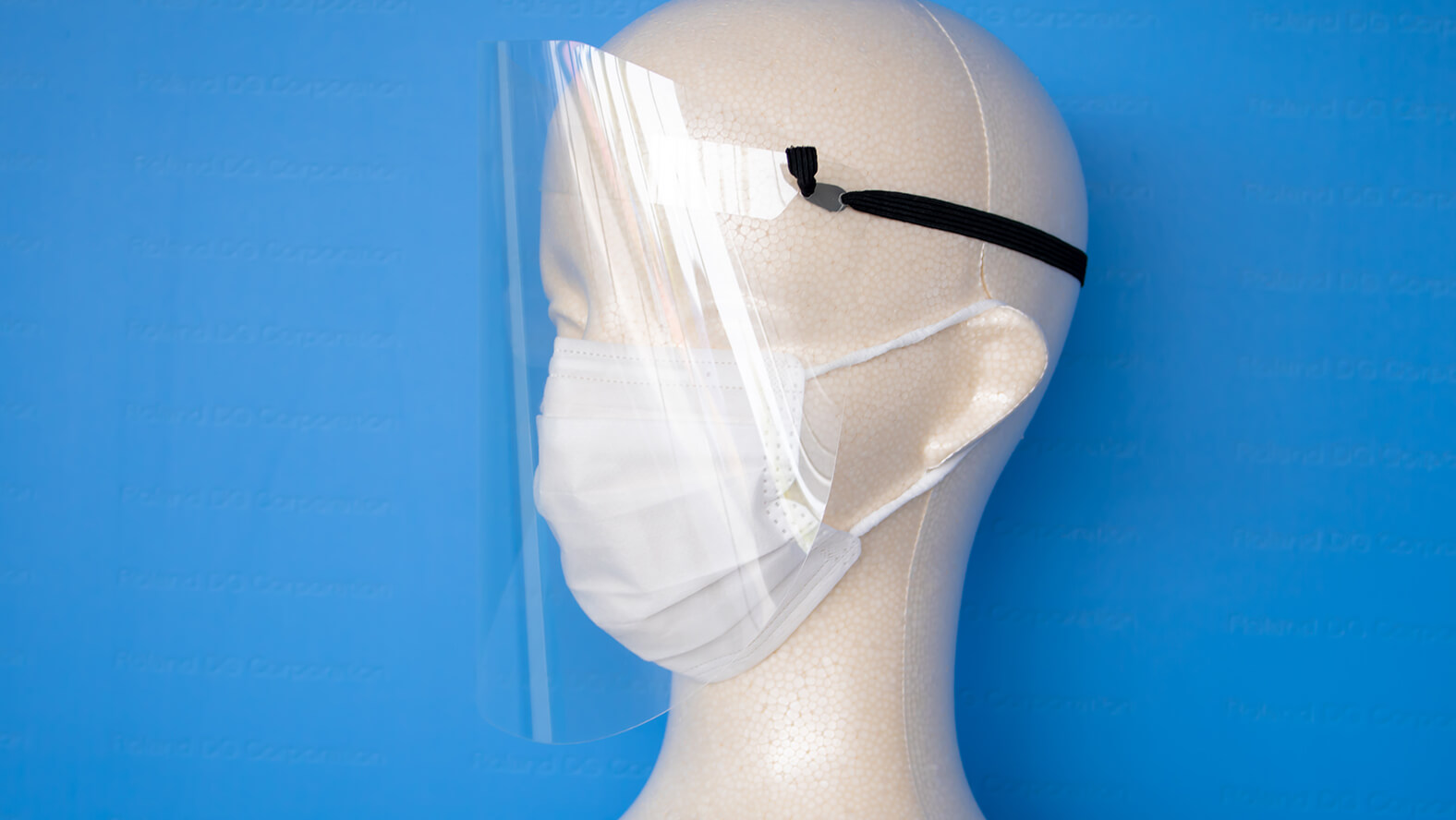 Face Shields Made Easy With A Laser Engraver
With the novel coronavirus spreading rapidly around the world, many people, companies, and educational and research organizations have been uploading free ideas on the internet for making their own Personal Protective Equipment (PPE) items to protect against infections. Here is information on how you can make your own face shield using Roland DG's laser engraver.
Face shields are made of clear plastic and cover the user's entire face to prevent infection from droplets, and are in high demand amongst healthcare professionals and other workers on the front line. New York University has provided information on how to quickly make an open source face shield by simply cutting and putting together any clear flexible material.
Using the LV series laser engraver to make a face shield
We tried out the instructions and made a face shield with our LV-290 laser engraver. All that was needed was some ordinary flexible clear plastic and a wide elastic band. The first step was to cut out the clear plastic face shield and forehead strap from the plastic sheet.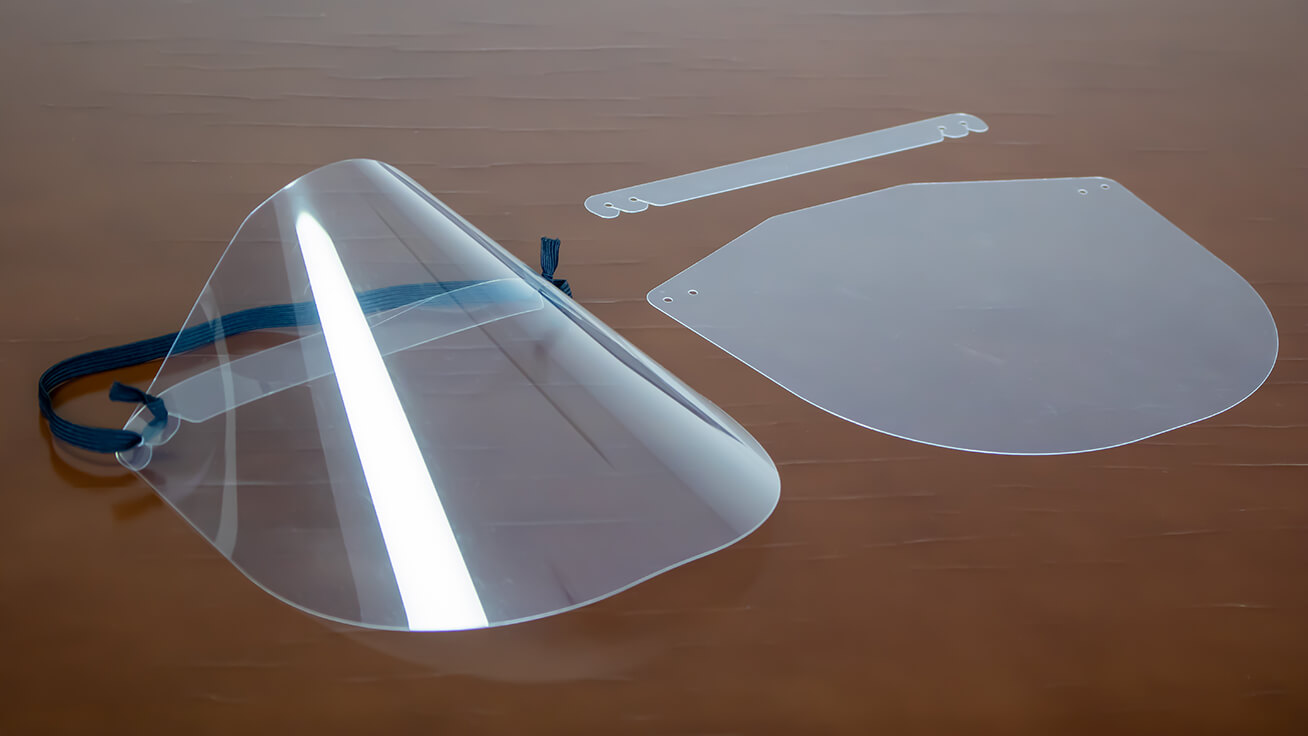 The recommended material to use is PET or polycarbonate, so we used PET sheet for our version. The LV laser engraver can cut the sheet in just a few seconds.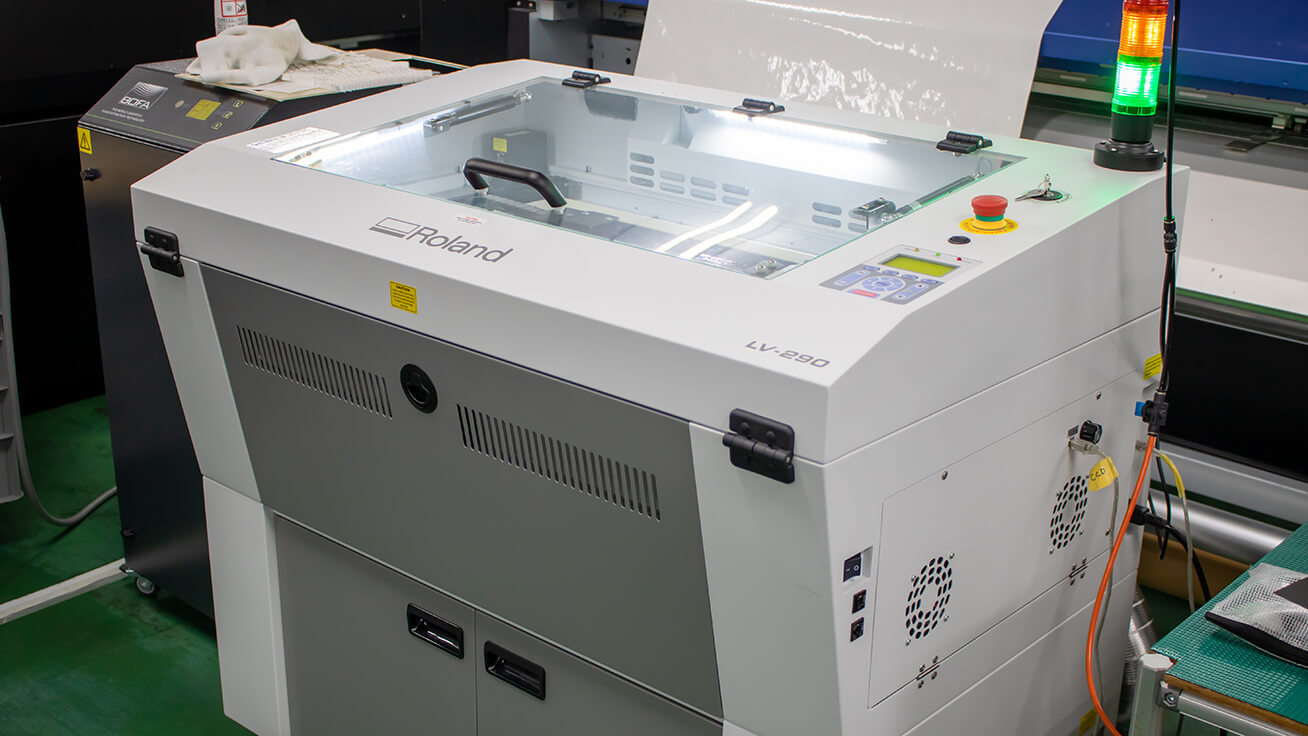 Put the two parts together and feed the elastic band through the holes to complete the face shield.
Click here to download a template and assembly instructions.