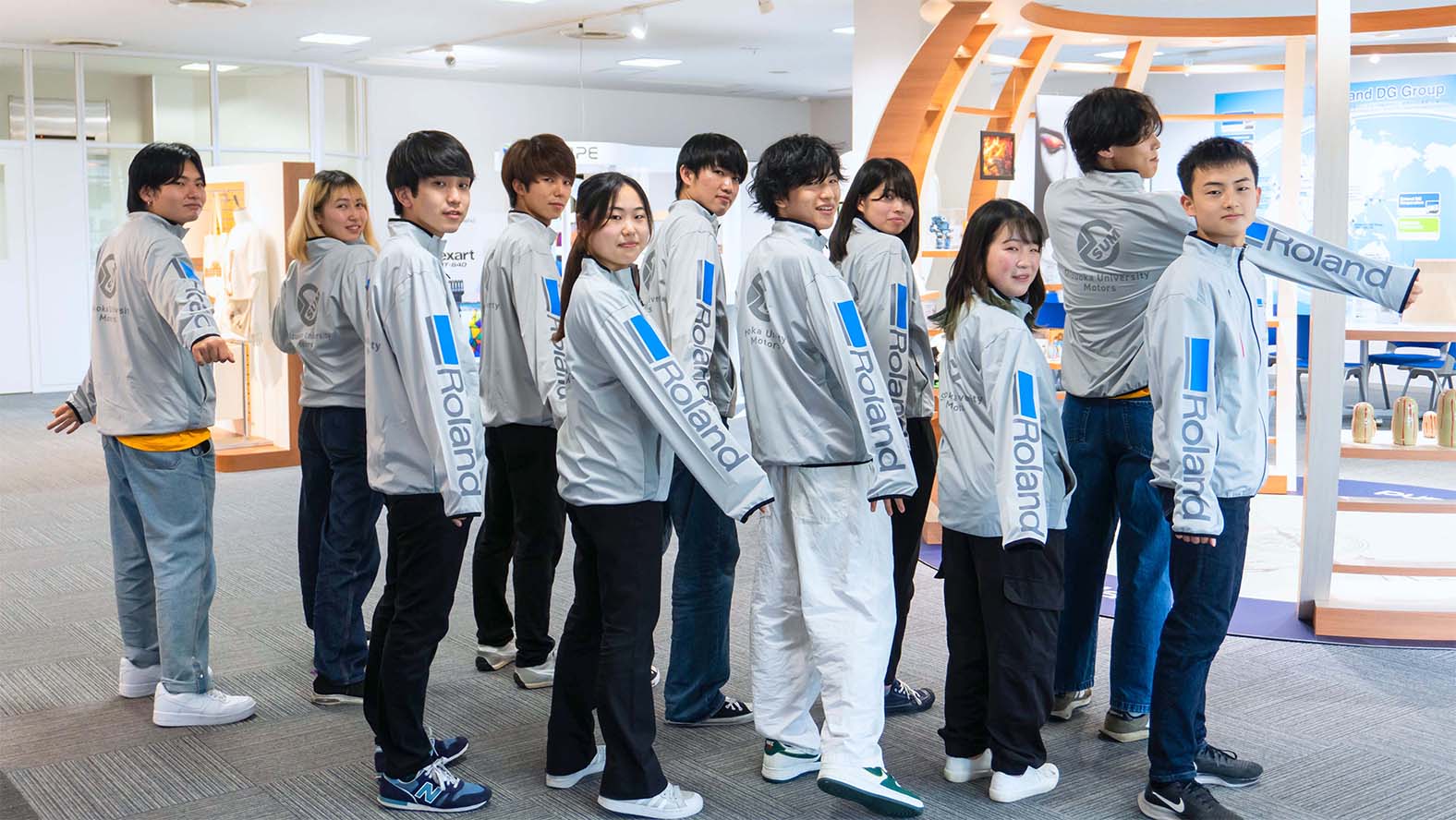 Shizuoka University Motors Club Explores Digital Printing
Roland DG is sponsoring and supporting the Student Formula team from Shizuoka University. We recently invited the team members to our Hamamatsu headquarters where they had the opportunity to experience digital printing, including creating this season's team uniforms by using our company's products.
About Shizuoka University Motors
Shizuoka University Motors (SUM) is an official club based at the Hamamatsu campus of Shizuoka University's Faculty of Engineering, and is involved in the design, analysis, construction, and test drives of their racing car. Students are in charge of almost everything related to team management, including coordinating with sponsors, sourcing materials and conducting promotional efforts.
SUM participates in the annual Student Formula SAE Competition of Japan, where students organize their own teams and develop a racing car over the course of the year. Last season, they switched to the Electric Vehicle (EV) category and are planning to continue competing in this category this season as well. Roland DG will continue to support SUM this season by assisting with the production of team uniforms and racing car stickers.
Click here for more details about SUM (Japanese text only)
Inkjet printing for team uniforms and racing car stickers
We recently held a print experience session at our Hamamatsu headquarters attended by 11 members from the SUM team. This event provided them with an opportunity to create their own team uniforms and racing car stickers using inkjet printing technology while learning more about Roland DG and products.
While some members of SUM had previous experience with T-shirt printing at Roland DG last year, most of the participants were operating professional inkjet printers for the first time. Initially, they seemed a bit unsure of themselves, but with guidance from the instructors, they successfully completed printing their individual uniforms. As they became more accustomed to the equipment, the production process went smoothly, and within the scheduled 5-hour event, approximately 60 sets of uniforms for all team members were completed.
We interviewed the members of SUM to hear their thoughts on the workshop and the finished merchandise.
"We carefully selected the gray apparel, focusing on the color tone. One of our skilled members designed and laid out the team's traditional logo on the apparel, resulting in a stylish finish.
"In order to compete in the EV category of the Student Formula SAE Competition of Japan, it is necessary to adhere caution stickers for high voltage and other specifications to the vehicle. Last year, we used handmade stickers which unfortunately peeled off when exposed to rain, causing us some trouble. This time, we are grateful to have received water-resistant stickers.
"We had a great experience working on various tasks while enjoying ourselves. The completed merchandise has a professional look that surprised us. We are looking forward to giving our best this season!"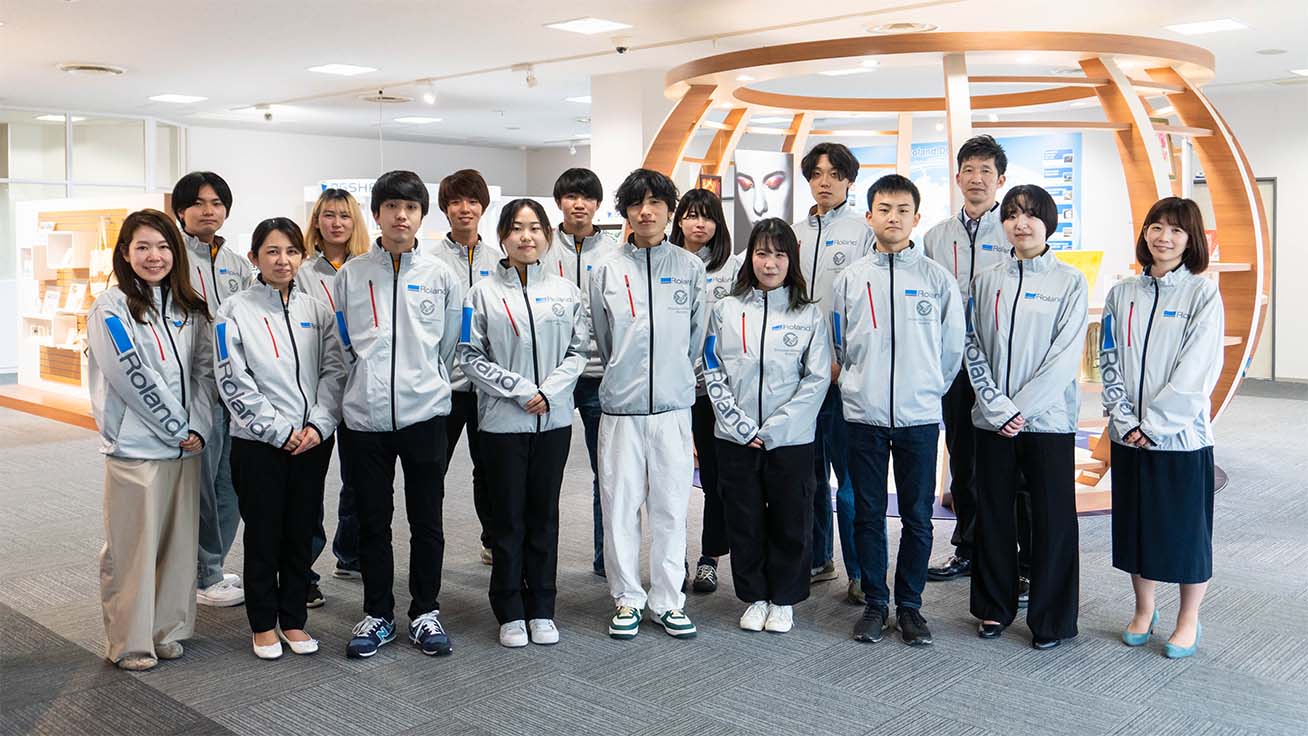 Pictured are members of SUM and the Roland DG instructors who participated in the workshop.
The camaraderie among the members and their dedicated yet enjoyable approach to creating merchandise left a lasting impression. Wearing matching uniform, we anticipate the team's united efforts and success in the upcoming season. Thank you for your participation.