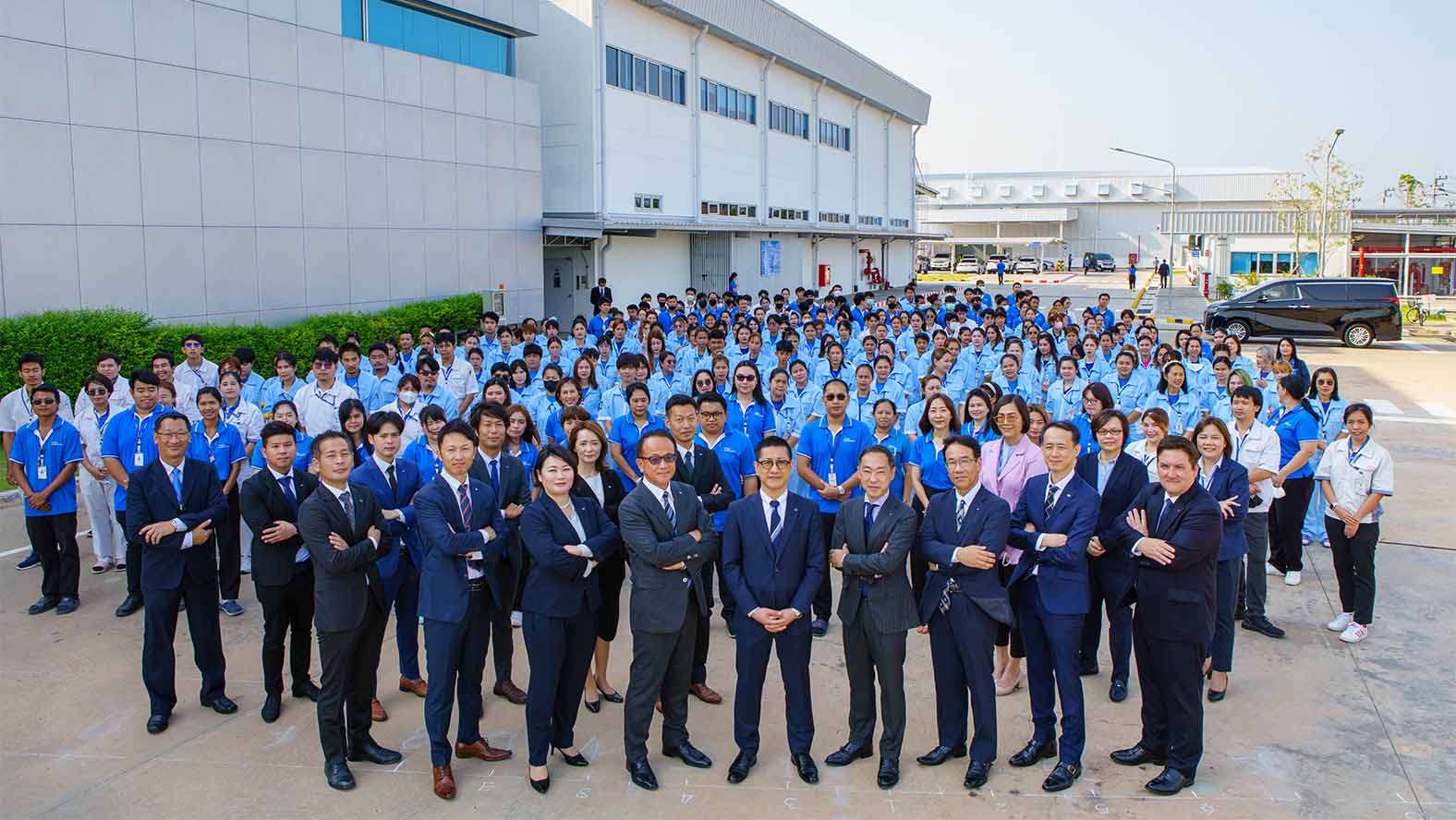 Celebrating the Opening of Our Thailand Factory's New Building
05/25/2023 Corporate Activities
Roland DG's manufacturing subsidiary, Roland Digital Group (Thailand), completed the construction of a new building within its premises which commenced operations on April 3. To mark this occasion, a commemorative ceremony was held during the day at the factory in Samut Sakhon province on May 19 and in the evening in Bangkok city.
For more details about the newly constructed building, please see our press release.
The ceremony was attended by local staff working at the new factory, as well as executives from Japan, including President Tanabe, Outside directors Hosokubo, Okada, and Managing Executive Officer Ogawa, former Thai factory manager and current Executive Officer Kurata, Executive Officer Tony Miller, and the second-generation Thai factory manager, Takeyama.
Thai factory's President Ema represented the company by offering prayers at the altar within the factory.
Buddhist prayer ceremony with our business partners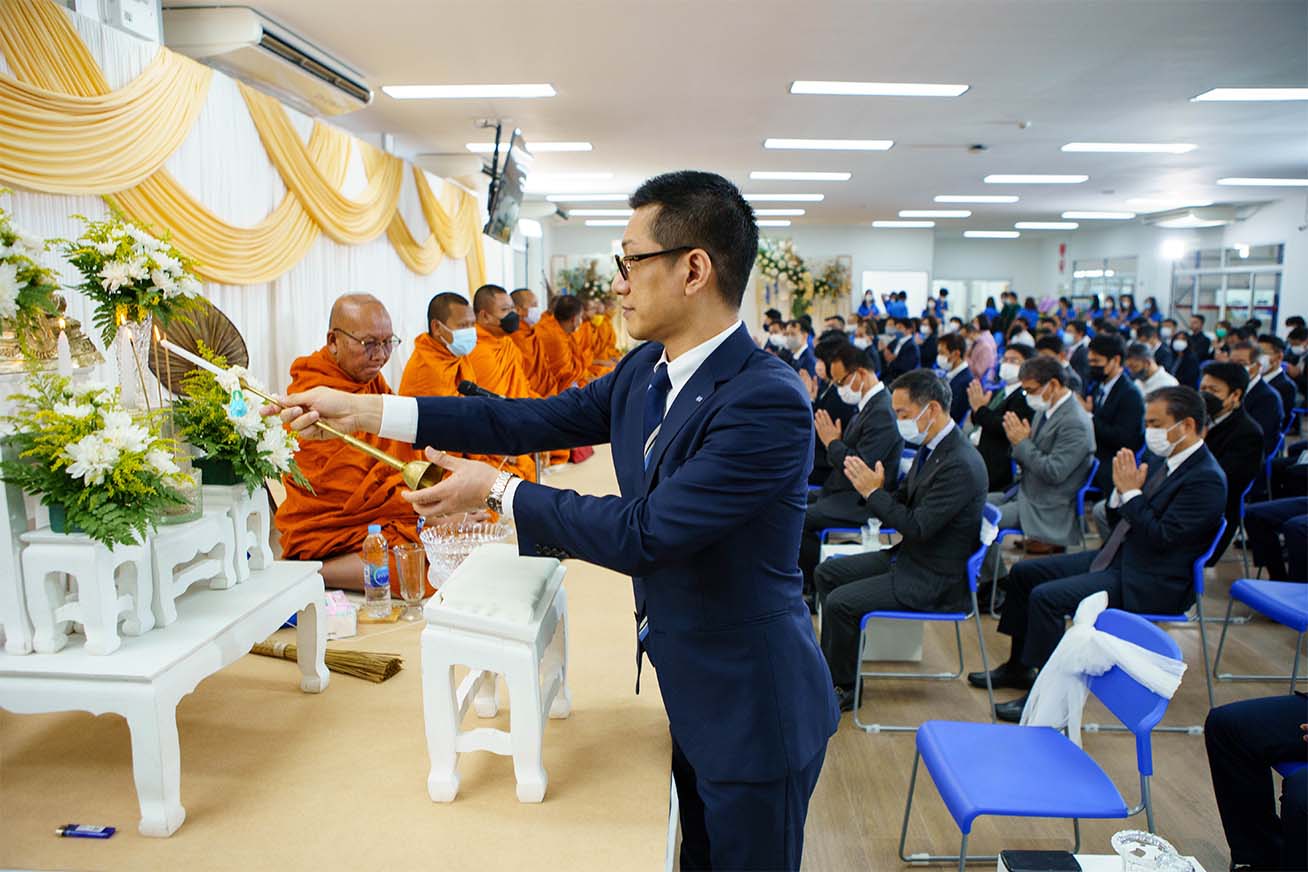 The ceremony took place in the cafeteria of the newly completed factory. Nine monks were seated on the dais, reciting sutras and paying respects to the Buddha statue. Subsequently, President Tanabe, as Roland DG management representative, offered prayers to the Buddha statue. Starting from left to right, Tanabe lit candles and incense. The lighting of the candles represents the imparting of knowledge and the attainment of enlightenment, while the incense symbolizes reverence to the Buddha and the monks.
As a final part of the ceremony, participants were blessed with holy water, believed to bring good fortune, as the monks chanted sutras. The monks handed bowls filled with water to the participants, ensuring that the sacred blessings reached everyone in attendance.
After the departure of the monks, Tanabe expressed sincere appreciation to our valued business partners and all those involved in the construction of the factory. Ema also provided an explanation of the purpose of the new factory construction as well as the progress of previous factory expansions and future prospects.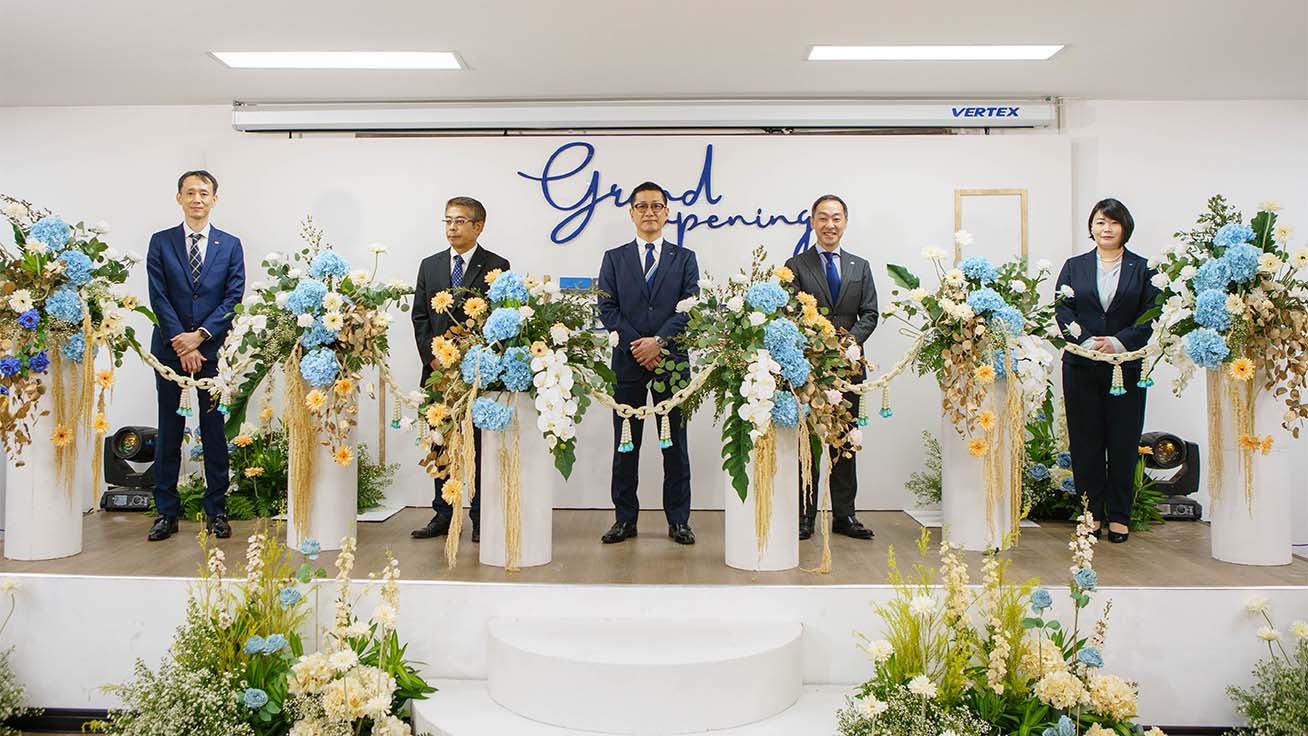 A ribbon-cutting ceremony was conducted by Roland DG's executives and the Thai factory's Vice President Chuchat. Several congratulatory speeches were then delivered by multiple business partners. Following a group photo session with our business partners and company executives, the attendees were divided into multiple groups for a factory tour. Finally, everyone returned to the venue, where commemorative gifts were presented to our business partners, marking the end of the daytime session.
Evening reception held in Bangkok city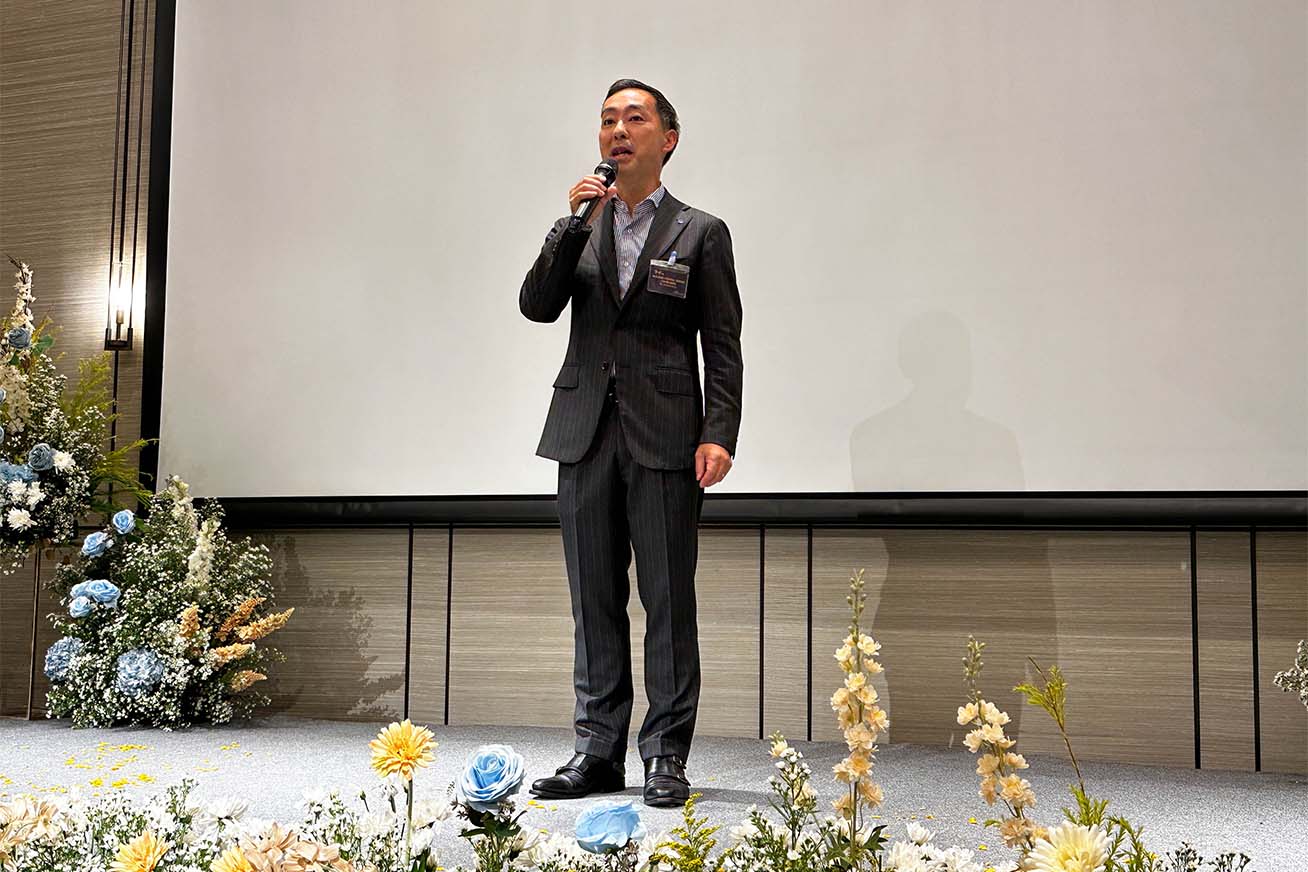 Ema, the President of the Thai factory, expressed his gratitude to all the attendees who participated in the ceremony throughout the day. This ceremony not only marked the inauguration of the new factory but also served as a declaration of our commitment to showcasing our growth strategy and the realizing of it with the support of our business partners.
We express our sincerest gratitude to all those who joined us in this momentous celebration. As we embark on this new chapter, we eagerly anticipate your continued support for Roland DG and Roland Digital Group (Thailand).