Product News
04/30/2004
Roland DG Corporation
Roland Introduces Reverse Modeling Solution With Superior Scan Quality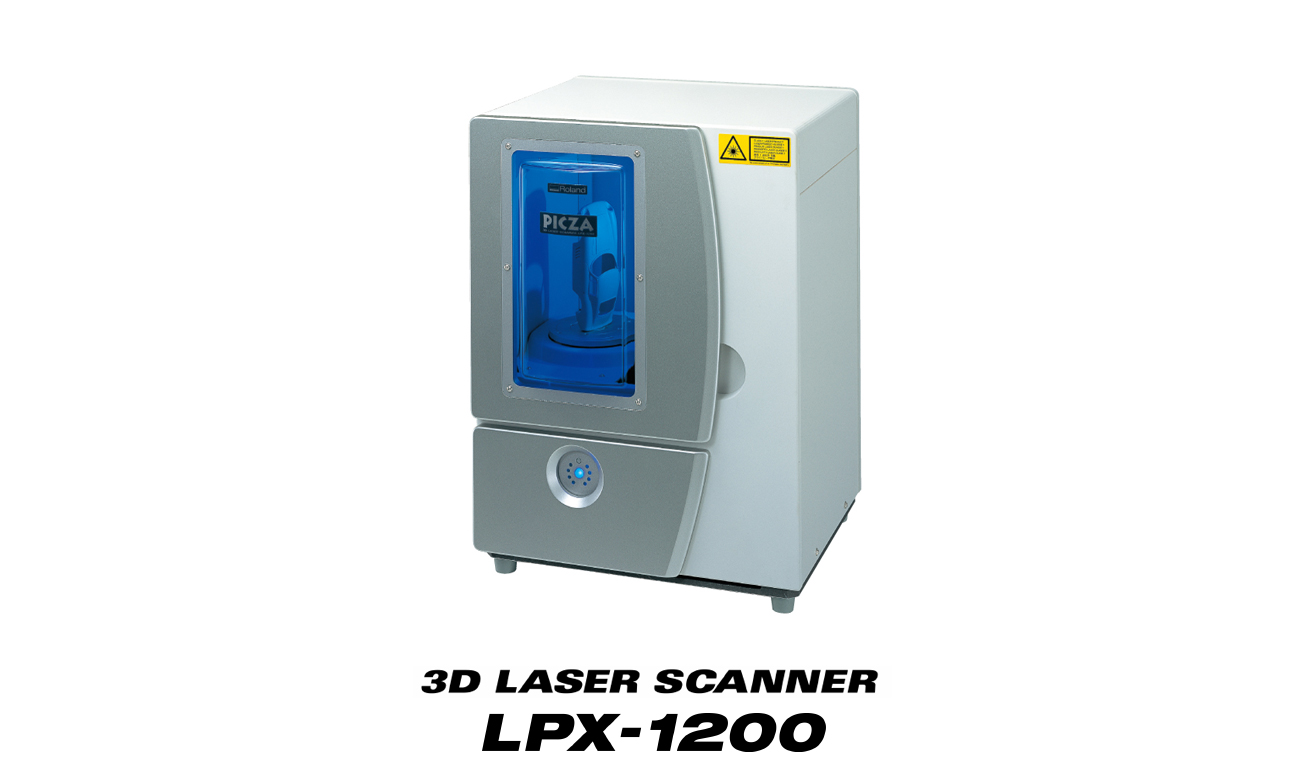 Hamamatsu, Japan, April 30, 2004 – Roland DG Corporation today introduced the LPX-1200 3D laser scanner and Pixform Pro reverse modeling software. Together, they provide a tightly integrated reverse modeling solution with superior scan quality and ease of use.
The LPX-1200 offers high-resolution laser scanning with minimal surface noise, while bundled Pixform Pro streamlines and improves the data editing process. This hardware/software combination is ideal for all popular CAD, CAM and animation applications.
"You can scan objects quickly and easily with the LPX-1200," said Kiyoshi Sogo, Roland 3D Product Manager. "Just place an item in the LPX-1200, hold it in place with clay close the door and select scan the settings with Dr. PICZA3 operating software. With its preview setting, Dr. PICZA3 makes it fast and easy to generate 3D data."
LPX-1200 features
‐ Fast and accurate non-contact laser sensor
‐ Easy operation with Dr. PICZA3operating software and USB connection
‐ Powerful reverse modeling software included
‐ Supports polygon to NURB surface conversion
‐ Converts objects into 3D data at highly-accurate 0.1mm (0.0039") pitch
‐ Scans objects up to 130mm (5") in diameter and 203.2mm(8") high
‐ 30mm (5") diameter by 203.2mm (8") height scanning volume
Pixform Pro
Bundled with the LPX-1200, Pixform Pro reverse modeling software is compatible with all popular CAD/CAM programs. Pixform Pro can align, merge, fill holes, decimate, remesh, and translate polygon surfaces into NURB surfaces. It supports a wide array of data output formats including DXF, STL, WRL, 3DM and IGES. IGES is the NURBs file format used by popular CAD/CAM software such as SolidWorks, Pro/ENGINEER, Inventor, MasterCAM, Delcam, Freeform and Rhino.
Pixform Pro is also loaded with powerful features that make it easier and more efficient to edit 3D models. It allows users to merge scans for increased quality, change the shape around curved surfaces, sharpen edges, extend shapes, add thickness and perform Boolean operations on polygon surfaces. Pixform Pro runs on Windows 98SE, 2000, ME and XP.
Roland DG Corporation (TSE symbol 6789) - First Section, Tokyo Stock Exchange
Phone: +81 (0)53-484-1201 / Fax: +81 (0)53-484-1216