Product News
04/14/2004
Roland DG Corporation
Roland Introduces Unique Spiral Axis Engraver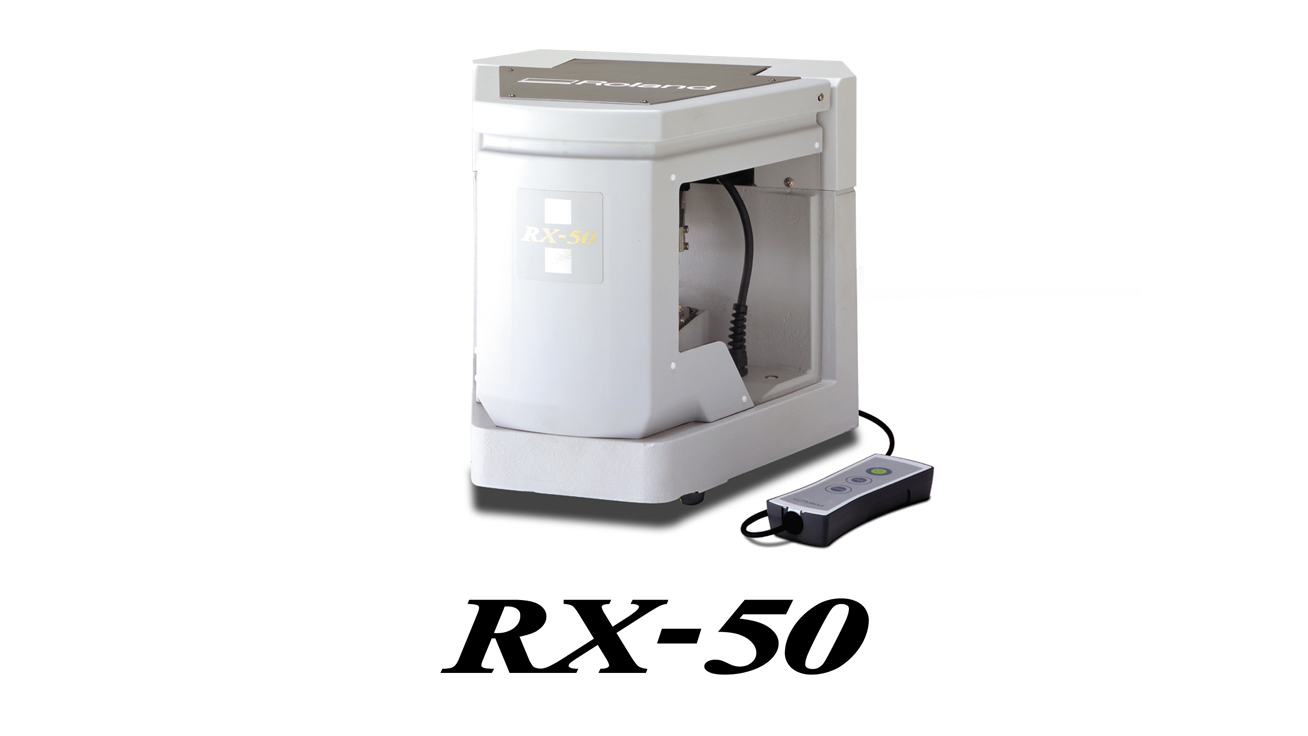 Hamamatsu, Japan, April 14, 2004 – Roland DG Corporation, a worldwide leader of digital solutions for transforming your imagination into reality, today introduced the RX-50 Spiral Axis Engraver. Unlike conventional engraving machines which engrave in X and Y directions, Roland's innovative dual-motion technology employs a rotating worktable in conjunction with a high-speed spindle to engrave concentrically. The result is three-dimensional reliefs of stunning, 4-micron precision.
"With the RX-50, you can create high-quality, custom 3D medallions very quickly," said M. Osamura, Roland DG Marketing Manager. "Text and graphics are crisp and beautiful."
RX-50 Features
‐ Engraves gold, platinum, silver, brass, aluminum, acrylic and PVC
‐ Max. work area: 50mm (2") diameter
‐ High-speed spindle engraves at up to 50,000 RPM and as fine as 4 microns for high-precision engraving
‐ Easy-to-use 3D relief software included
‐ USB port for fast and easy setup
‐ Ideal for kiosks — you can engrave 3D objects in only 10 minutes.*
‐ Compact footprint fits easily on a small desk or tabletop
The RX-50 is a complete engraving package that includes easy-to-use 3D relief software. Load graphic data in JPG or BMP format into the software and edit the image to create a 3D relief or add text. Then place your engraving material on the RX-50's rotating worktable and click start. It's just three easy steps to create a finished medallion.
*When engraving a 20mm (0.78") in-diameter brass up to 1mm (0.04") deep
Roland DG Corporation (TSE symbol 6789) - First Section, Tokyo Stock Exchange
Phone: +81 (0)53-484-1201 / Fax: +81 (0)53-484-1216