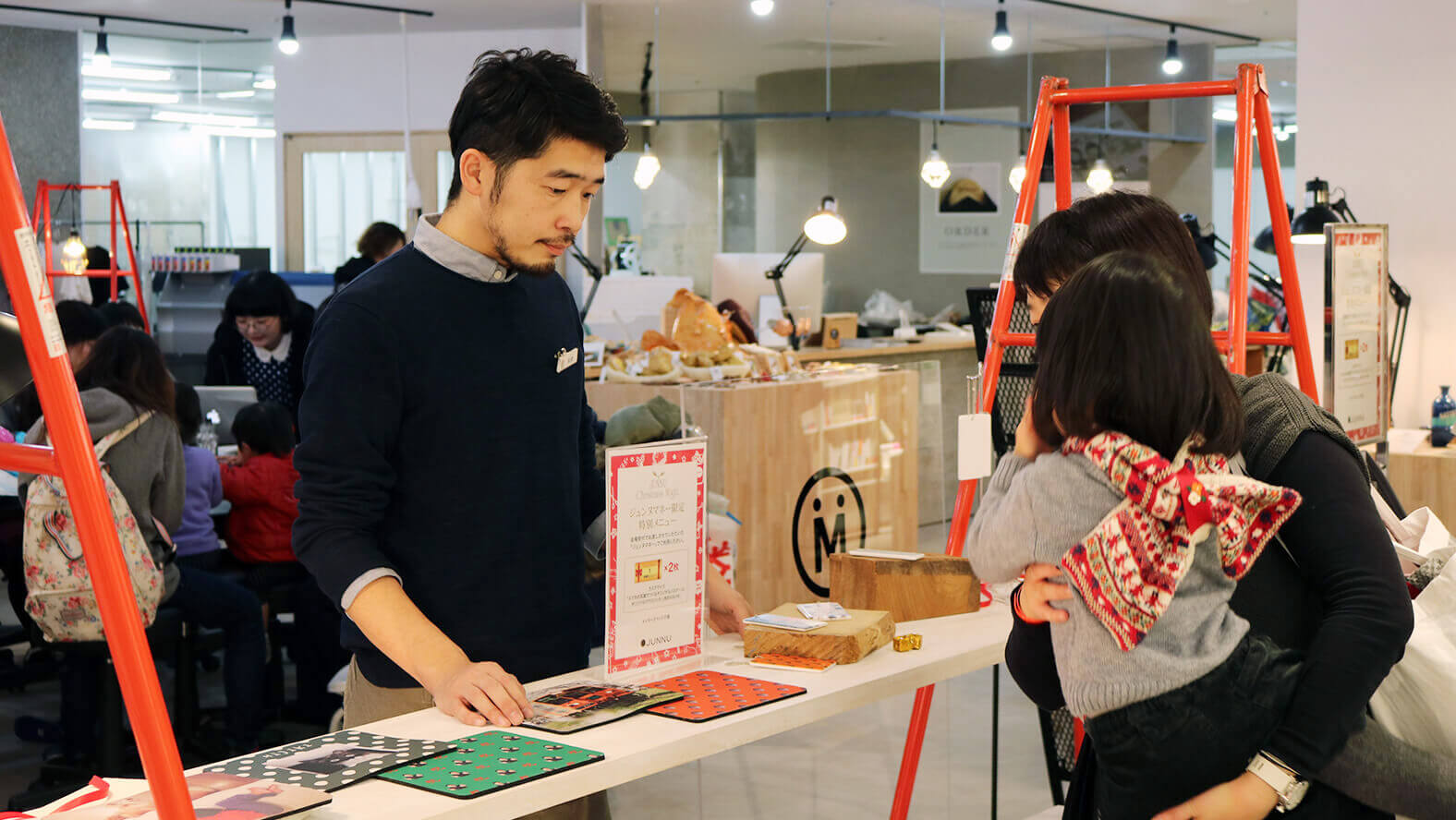 Shared Factory Makers' Base Offers New Way to Experience Fabrication at Shopping Centers – Part1
Sogo Chiba, a department store located in Chiba, Japan, recently opened the doors to its newly refurbished JUNNU shopping wing and held the "JUNNU Christmas Night" opening event on December 8, 2017. Makers' Base, a membership-based shared factory featured in previous editions of the Imagine blog*, opened Makers' Base Chiba, a permanent shop at the refurbished JUNNU wing. On the day of the opening event, customers enjoyed creating customized items using photos that they brought in to the workshop.
In this two-part series, Junpei Matsuda (photo, left), COO of Makers' Inc. that operates Makers' Base Chiba, talked about the reasons for opening the JUNNU store and offered his impressions from the opening event as well as future aspirations.
First, can you explain what Makers' Base is.
Makers' Base is a membership-based shared factory that was launched based on the concept of providing a way for anyone to bring their fabricating ideas to life – a sort of wonderland for grownups. We opened the first Makers' Base workshop in Meguro, Tokyo in 2013 before relocating to Toritsu-Daigaku, Tokyo in 2016. We envisaged a workshop resembling that of a members' only sports club where members could use professional-grade fabricating equipment to make their very own creations. We looked at ways that we could expand the market from a fabrication perspective, and decided to hold a range of regular workshops that were available for anyone to take part in, including non-members. Today there are some 15,000 customers – mostly young women – who attend our workshops every year.
* Makers' Base Tokyo interview:
Imagine blog - UV printers play key role in success of shared factory Makers' Base
Part1: https://www.rolanddg.com/en/blog/170807-makers-base-1
Part2: https://www.rolanddg.com/en/blog/170808-makers-base-2
How did Makers' Base Chiba open up at JUNNU?
We received an offer of floor space by Sogo Chiba when they opened the refurbished JUNNU wing as a mall dedicated to giving customers a way to explore their creative side. We felt that JUNNU's concept of providing enjoyable experiences and services instead of just selling products had many aspects in common with our vision of providing customers an exciting fabrication service, so we decided to open a permanent shop there.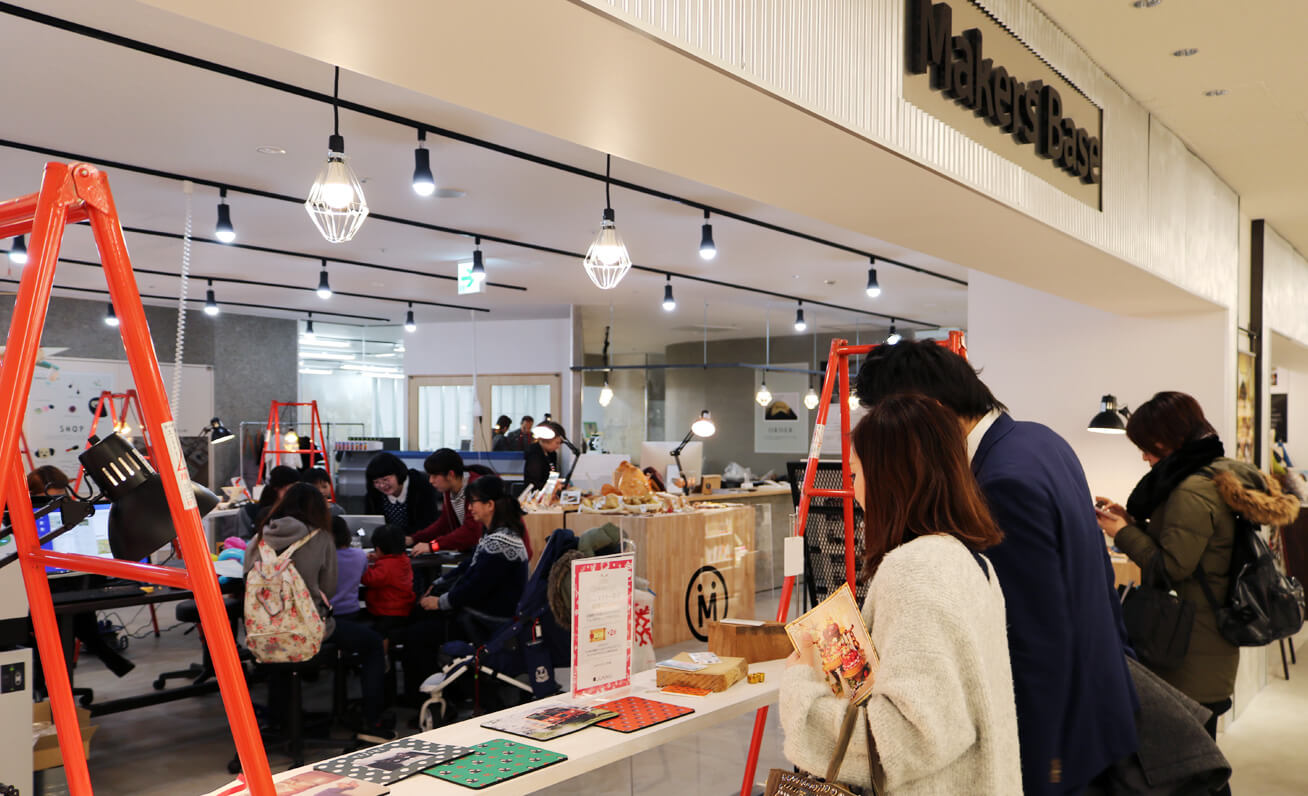 Makers' Base Chiba is popular with customers.
A long-established department store and shared factory – it's an interesting mashup.
It certainly is, and I heard that this is one of the first fabrication workshops operating as a tenant within a department store in Japan. As online shopping continues to increase in popularity, commercial facilities are taking on a new form. Instead of simply going there to buy products, customers check out brands and utilize various services, much in the same way as you might visit a showroom. Rather than selling actual merchandise, operators of such buildings are focusing more on how customers actually spend time using their facilities, and I think this is a key driver behind the new JUNNU wing. This approach is the complete opposite of online shopping and, by providing services and experiences that are exclusive to a specific shop, seems to match today's consumer trends.
What type of event was "JUNNU Christmas Night?"
The newly refurbished JUNNU building was opened at the end of November 2017 and, in addition to Makers' Base, there were many other shops providing exclusive culinary, sporting and other services and experiences that are only available at JUNNU. For the event, regular customers of Sogo Chiba were treated to an exclusive hands-on experience at these shops that operate outside of the traditional definition of department stores.
What services did you provide at the event?
We provided a special service for the first 50 customers visiting our shop where we made customized accessories like commuter pass holders and mouse pads using a UV printer to print photos that from customer smartphones. Many people visited the store, with the majority of customers either mothers with children or women on their way home from work.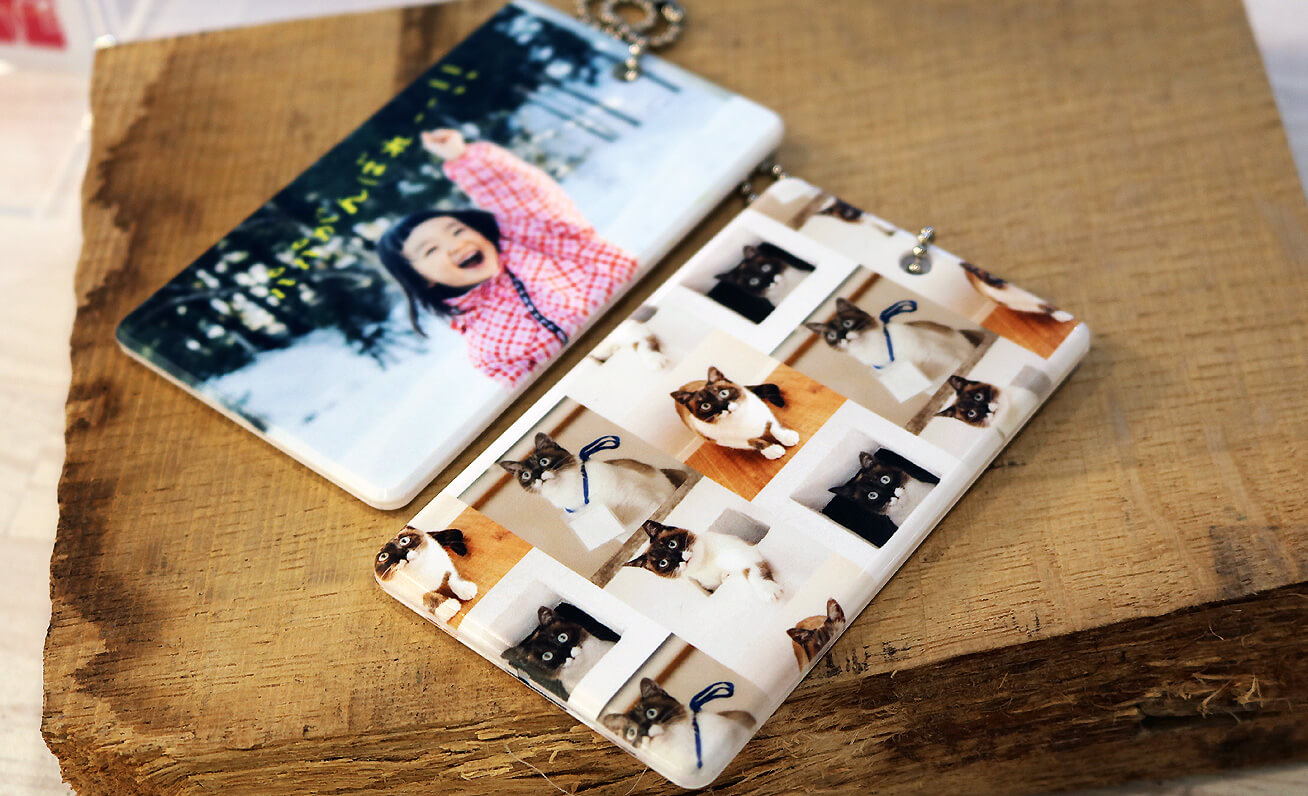 Stylish, one-of-a-kind commuter pass holders created from customer photos.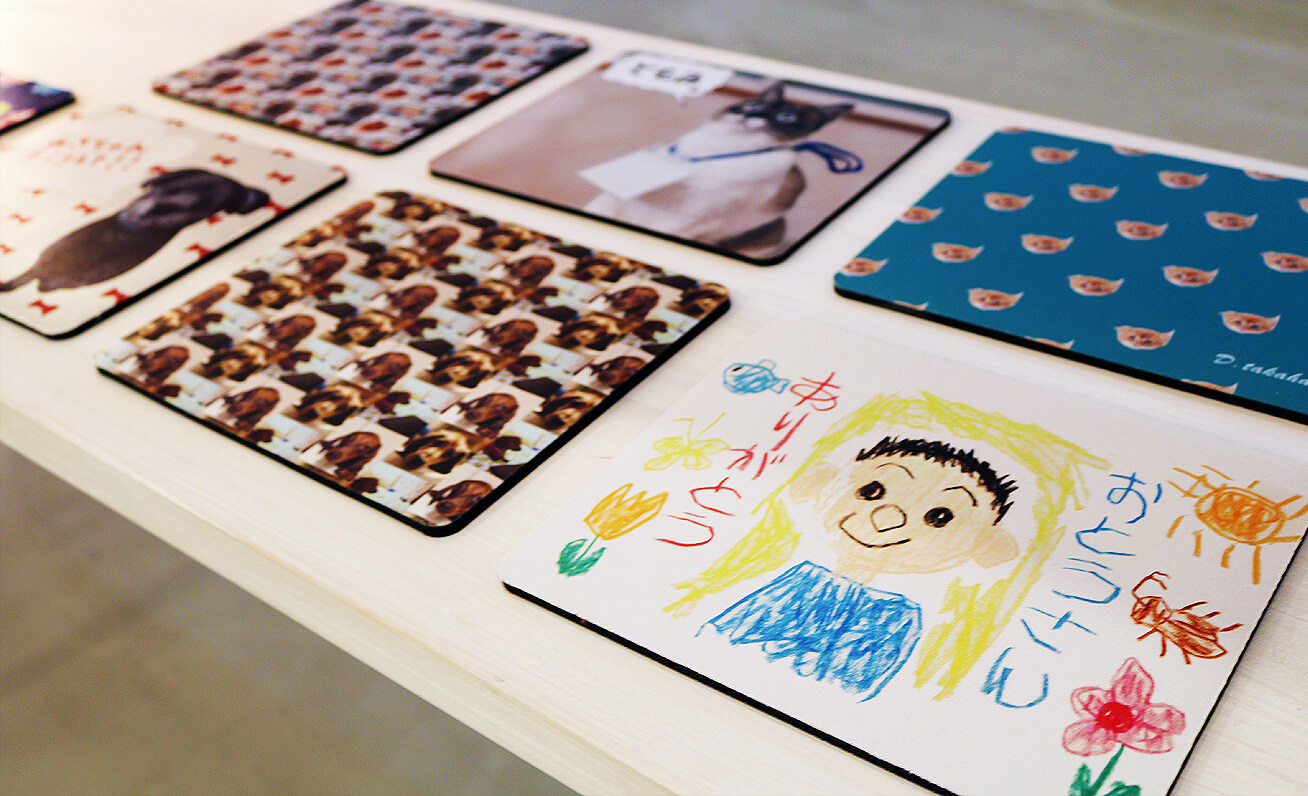 Exclusive mouse pads printed with photos of pets and children's drawings.
How did you feel about the overall event?
I heard numerous customers having fun making their very own items. Customers waiting in line exclaimed how excited they were making items with photos for the first time, parents and their children were deciding together which photo on their smartphone to use, and other customers were asking staff for advice on the best way to arrange their photos to achieve the most stylish result. Many people watched as their own designs came out of the UV printer right in front of them, and I felt that we were able to give these customers a truly memorable experience.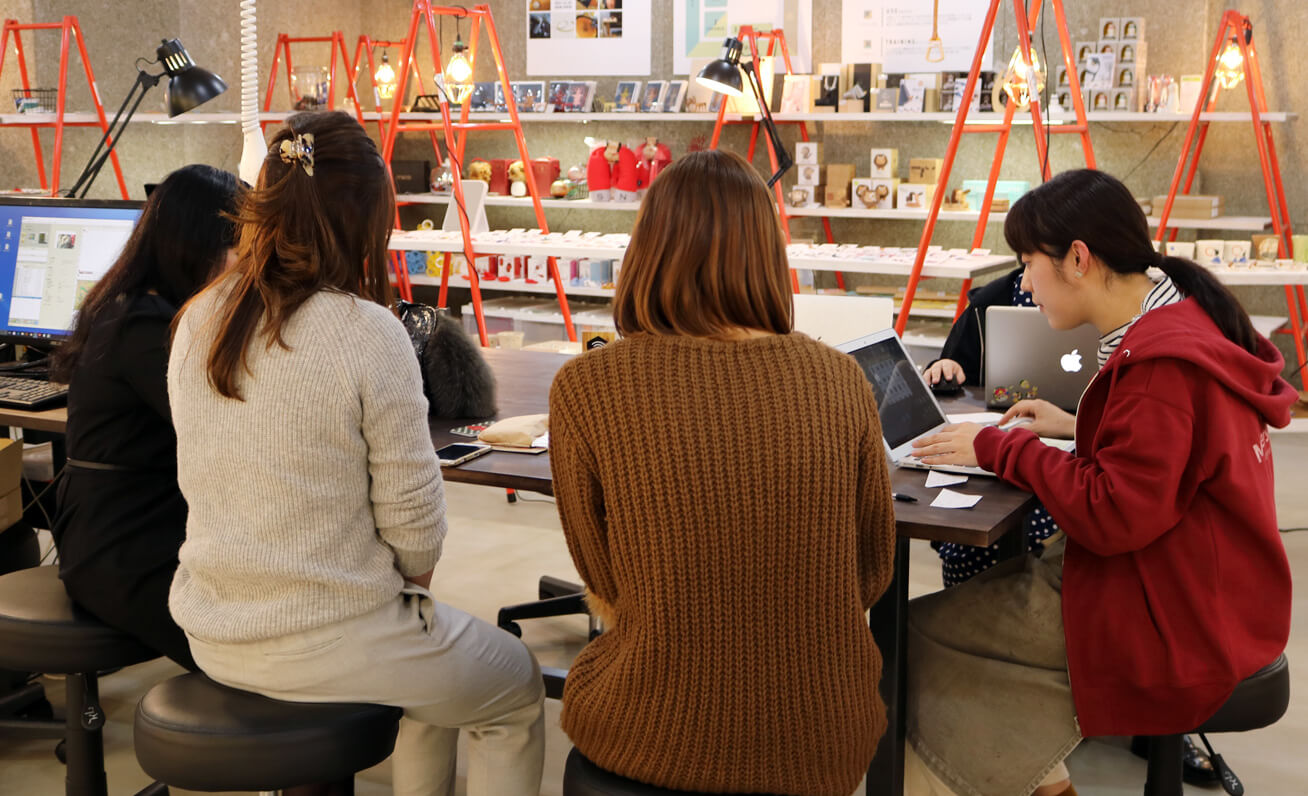 Customers receiving advice from staff to come up with ideas for their designs.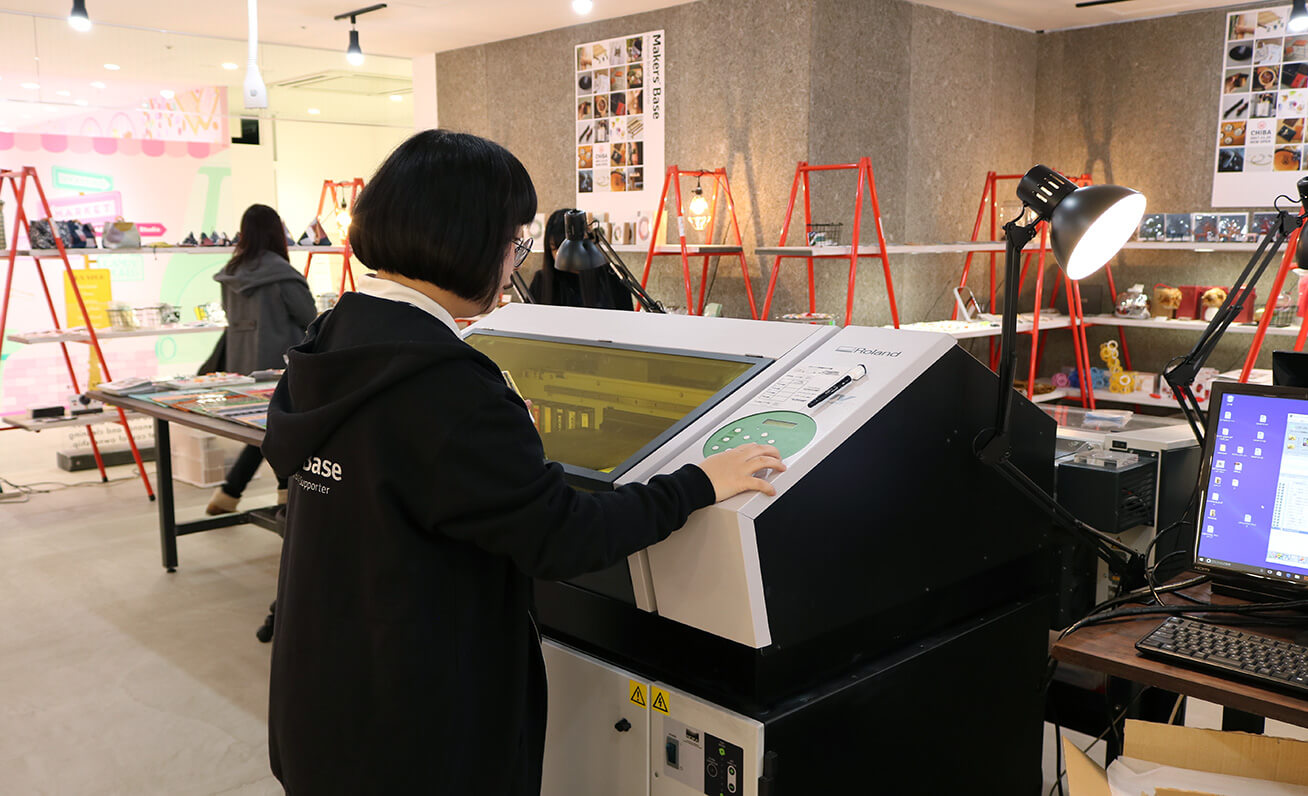 Roland DG's LEF-200 UV printer being used by staff at the shop to print out customer designs.
In the next part, we find out more about the services on offer as well as future plans at Makers' Base Chiba.
For more information about Makers' Base Chiba, please visit http://makers-base.com/chiba/. (Japanese only)