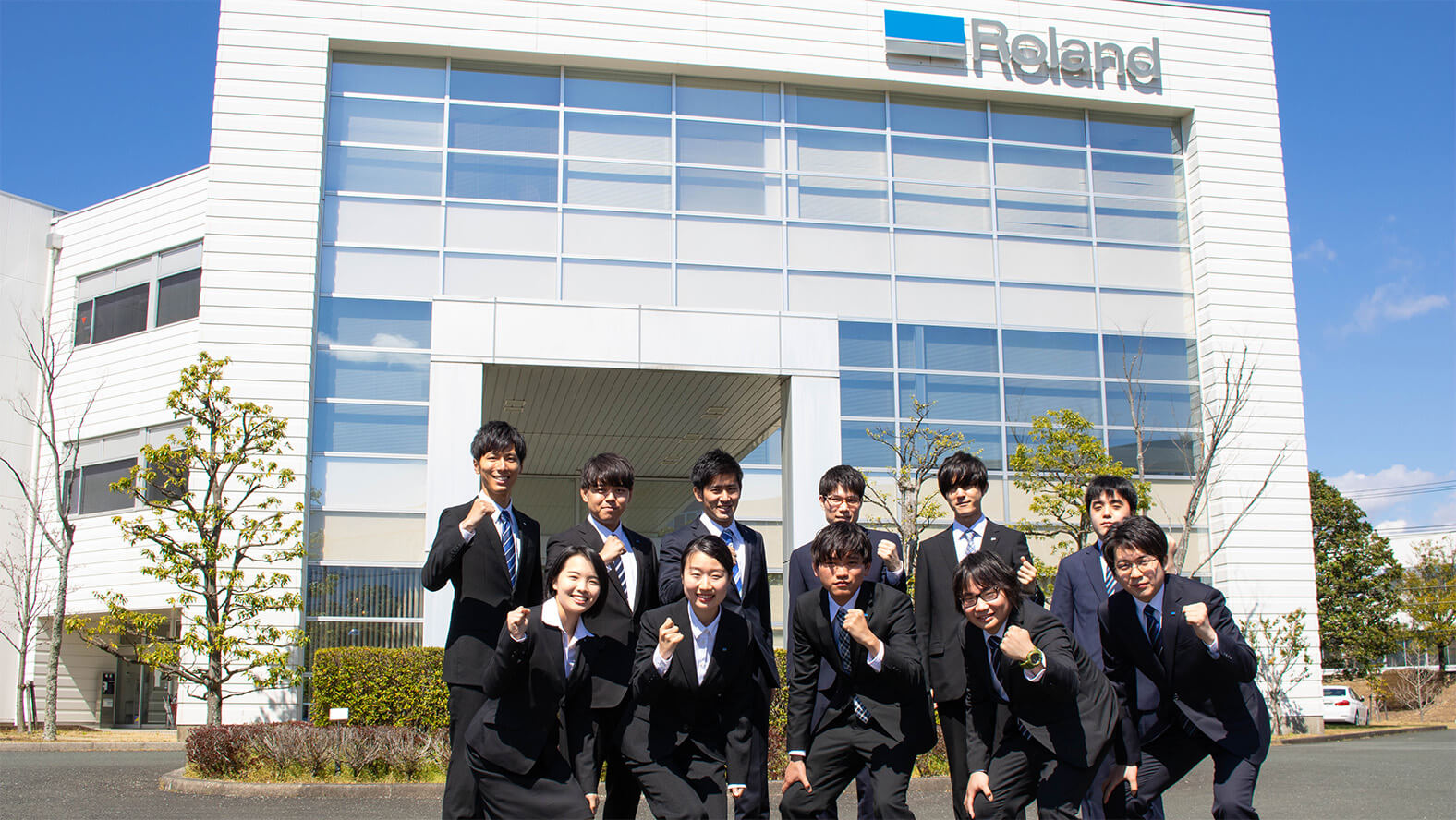 Roland DG Welcomes New Employees for 2019
Roland DG held an orientation ceremony for new employees at its headquarters in Hamamatsu, Japan on April 1, the same day that the name of the new Japanese imperial era "Reiwa" to succeed the current Heisei was announced. A total of 11 new employees joined Roland DG in FY2019.
During the ceremony, Roland DG President Hidenori Fujioka talked about his own experiences as he provided encouragement to the new employees. "As you start your work here," he said, "you will no doubt be faced with various challenges along the way. Think about how you can apply your own skills to resolve the situation, and you will always find a way to develop a solution."
The new employees appeared nervous but determined to accomplish their roles at Roland DG. Their comments included: "I want to work independently and make valuable contributions to society," "There are so many things to learn so I will do the very best I am capable of," "I am aiming to fulfill the 'Beyond Imagination' spirit that Roland DG strives to deliver."
The new employees will embark on a three-month training session at manufacturing sites and sales offices to learn more about working at Roland DG before being assigned to their respective divisions.
As the new employees become accustomed to their first roles in this new imperial era, we look forward to the results that their endeavors bring to the future of Roland DG!
Note: Traditionally in Japan, most companies hold welcome ceremonies in April for new employees who graduated from school in March.