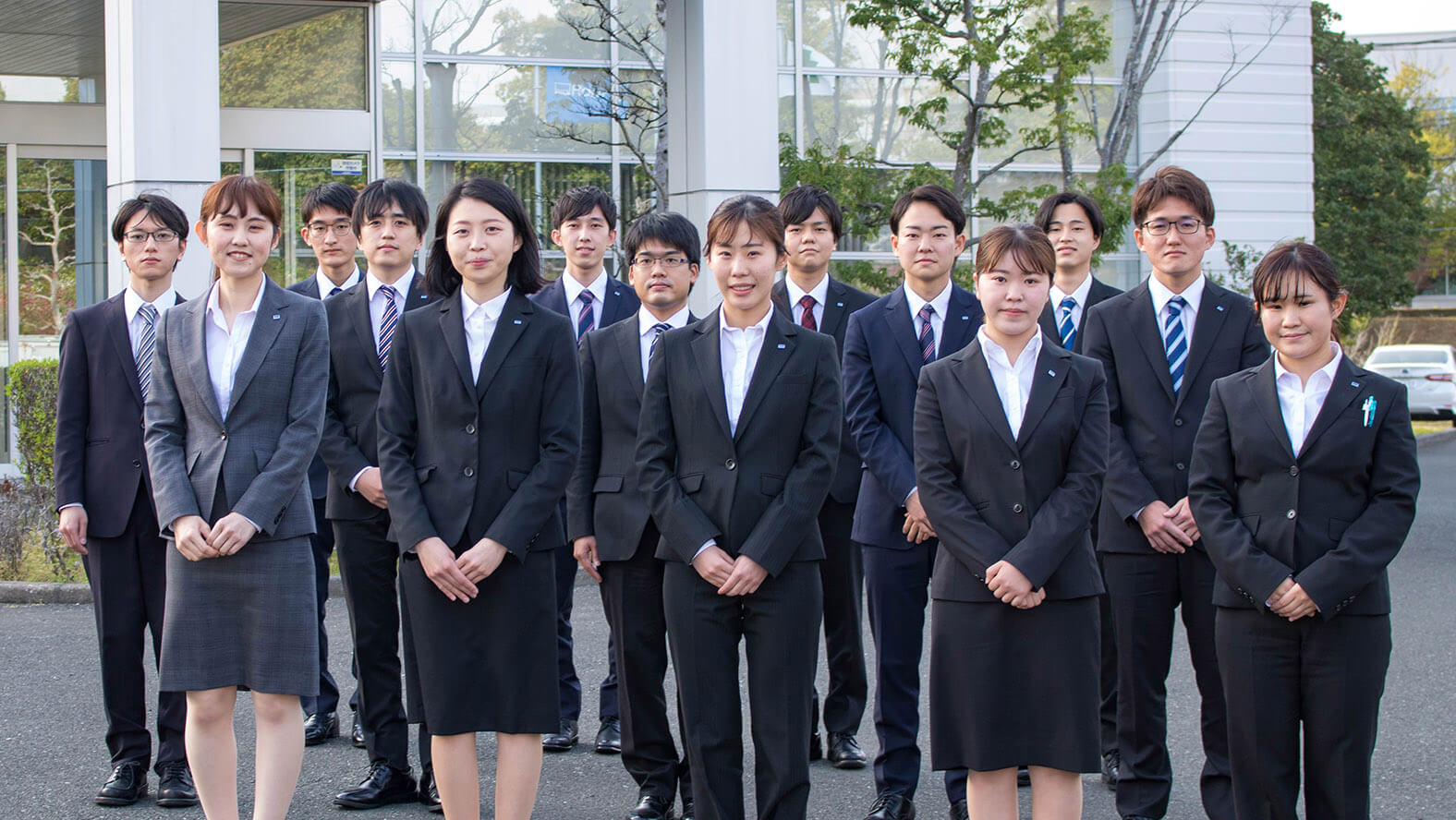 Roland DG Welcomes 14 New Employees for 2021
04/21/2021 Corporate Activities
Roland DG held an orientation ceremony at its headquarters in Hamamatsu, Japan on April 1, 2021 by welcoming a total of 14 new employees for FY2021.
In his welcoming speech, President Tanabe reflected on the history of innovation at Roland DG and provided the new employees with a message based on the company slogans: Inspire the Enjoyment of Creativity; Be the BEST rather than the BIGGEST; and The Roland Family - Cooperative Enthusiasm. "I want you to transform any possible imagination into reality as you work to shape the future. If you find yourself struggling, think back and apply our company slogans," he suggested as a way to encourage the new employees.
There was a little apprehension among some of the new employees, but they all expressed their high aspirations for the future. Comments included: "I'll be doing my utmost to fulfill my role in society," "I hope to take a humble approach when facing any challenge," and "Every day is special so I want to achieve as much as I can."
The new employees will complete training before being assigned to their respective divisions. As they gain experience, we look forward to seeing their accomplishments in the future!