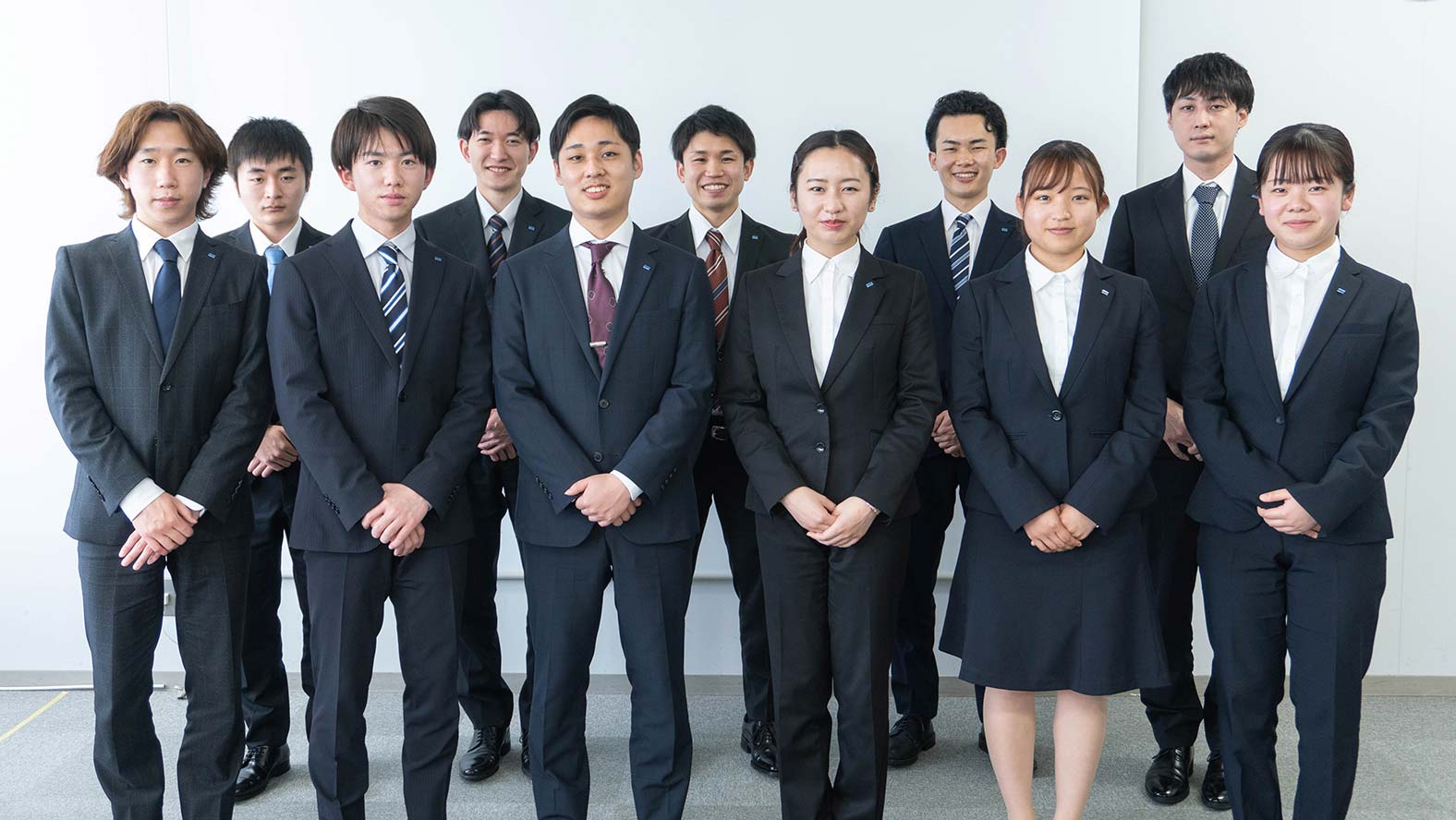 2022 Employees Embark on New Roles After Completing Training
05/26/2022 Corporate Activities
At a ceremony held on April 28, 2022 just before the start of the Golden Week holiday period, new Roland DG employees gave presentations on the results of their training and were assigned to their new positions.

The presentations made by each of the eleven new employees outlined details of their one-month training, including what they learned, things they noticed during training, their own strengths and weaknesses, and future aspirations at their assigned sections.

The presentations were reviewed by President Tanabe (photo left) and executives who attended the ceremony as well as superiors at the employees' assigned sections and the staff in charge of on-the-job training who tuned in remotely as a show of support for the new employees.

After the presentations, a ceremony was held where employees were handed appointment letters assigning them to their new sections. Although they appeared to be somewhat anxious at the start of their training, the new employees demonstrated that they had developed confidence over the course of the daily training programs and were keen to learn new skills. We hope they will continue to mature and to play key roles under the guidance of their new superiors and senior staff as they fit into their new roles!
Click here for more details about this year's orientation ceremony