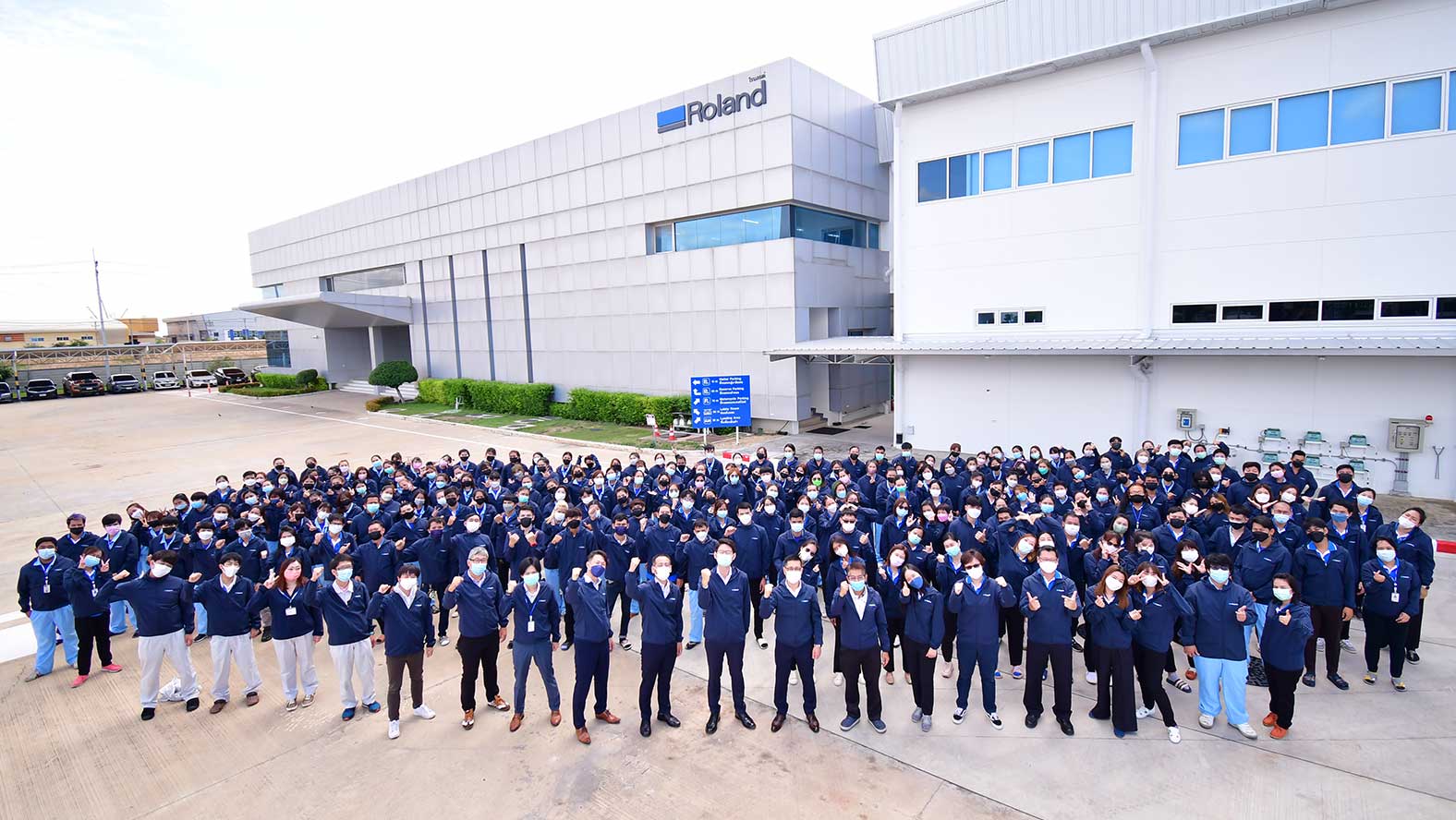 Team-building Event Held at Thai Factory
06/08/2022 Corporate Activities
Roland DG's manufacturing subsidiary Roland Digital Group (Thailand) recently held a company-wide event to boost team bonding.
Expressing Gratitude to Staff Who Made the Thai Factory 10th Anniversary Possible
The Thai Factory began operating in October 2012 in an industrial estate in Samutsakhon, southwest of Bangkok, Thailand. Expansion work was completed in January 2022 with mass-production transferred to the factory, resulting in an increase in production capacity. A total of 243* staff members, including five assigned from Japan, are involved in high-quality production and shipment of Roland DG products.
* As of end of December 2021.

With a large number of younger personnel, the Thai Factory is a lively workplace brimming with energy. A range of activities are held with the aim of strengthening ties between workers. Before the COVID-19 pandemic struck, New Year parties and company trips were held every year, which proved to be extremely popular.

With the onset of COVID-19, production was stopped temporarily as a way of mitigating the spread of infections, but day-to-day routines have gradually returned to pre-pandemic levels. To coincide with President Tanabe's (photo center) trip to the factory, the first major event in a while was planned in a show of appreciation of the efforts employees made to increase production capacity and to boost their motivation.

When President Tanabe visited the factory in May, he expressed his gratitude to all the staff working there and presented them with the same jackets worn by Japanese personnel. A number of events were held to foster interaction between workers, including a quiz session about the factory. After these events, President Tanabe and staff members helped to plant a tree on the factory site commemorating the expansion of the factory, complete with a plaque outlining aspirations for future growth. The event was a great opportunity for all the staff working at the Thai Factory to bond together as members of the Roland DG Group.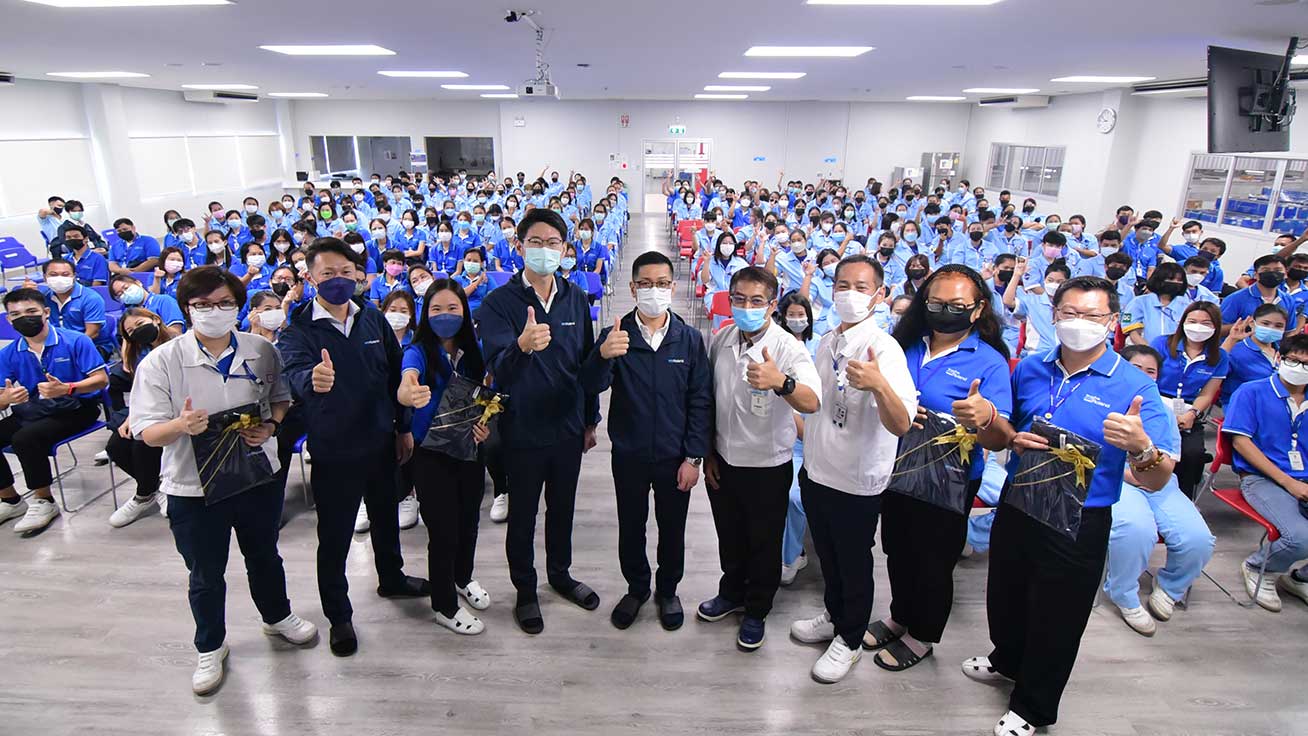 A quiz session was conducted among the staff with souvenirs awarded to the top scorers.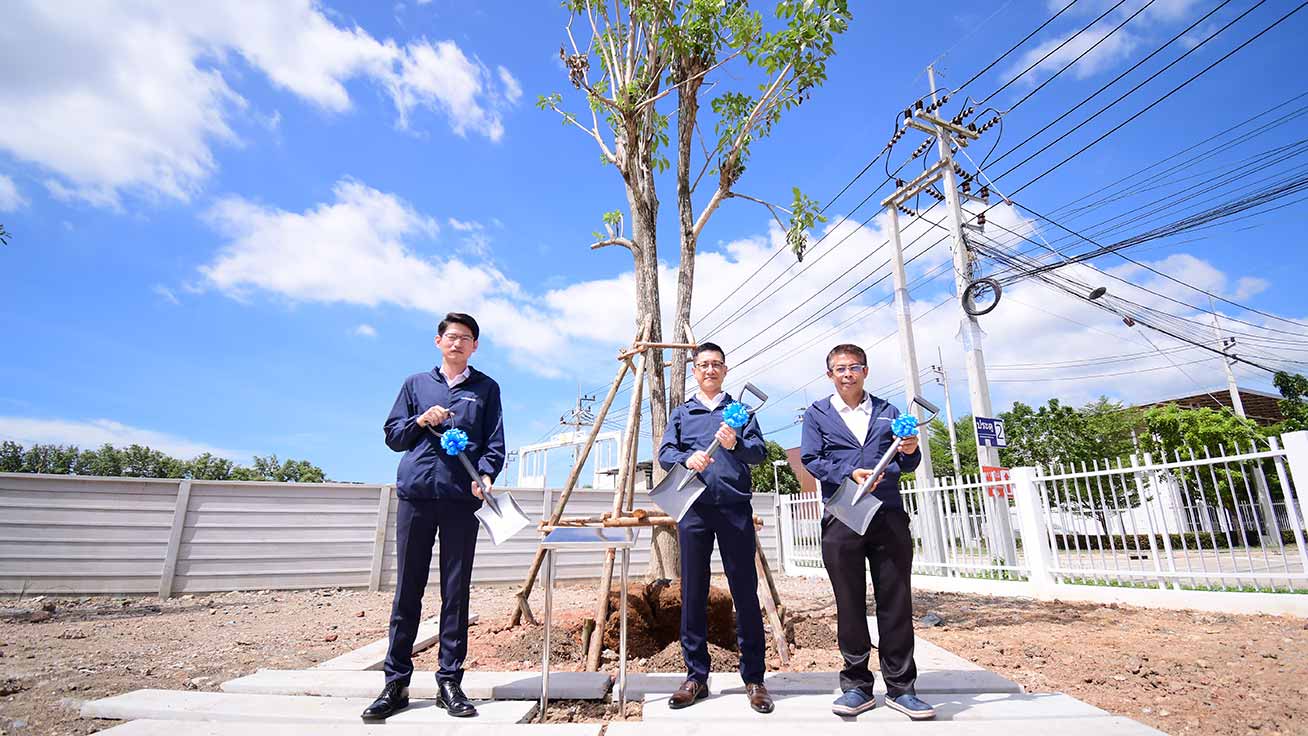 A tree-planting ceremony was held under clear blue skies.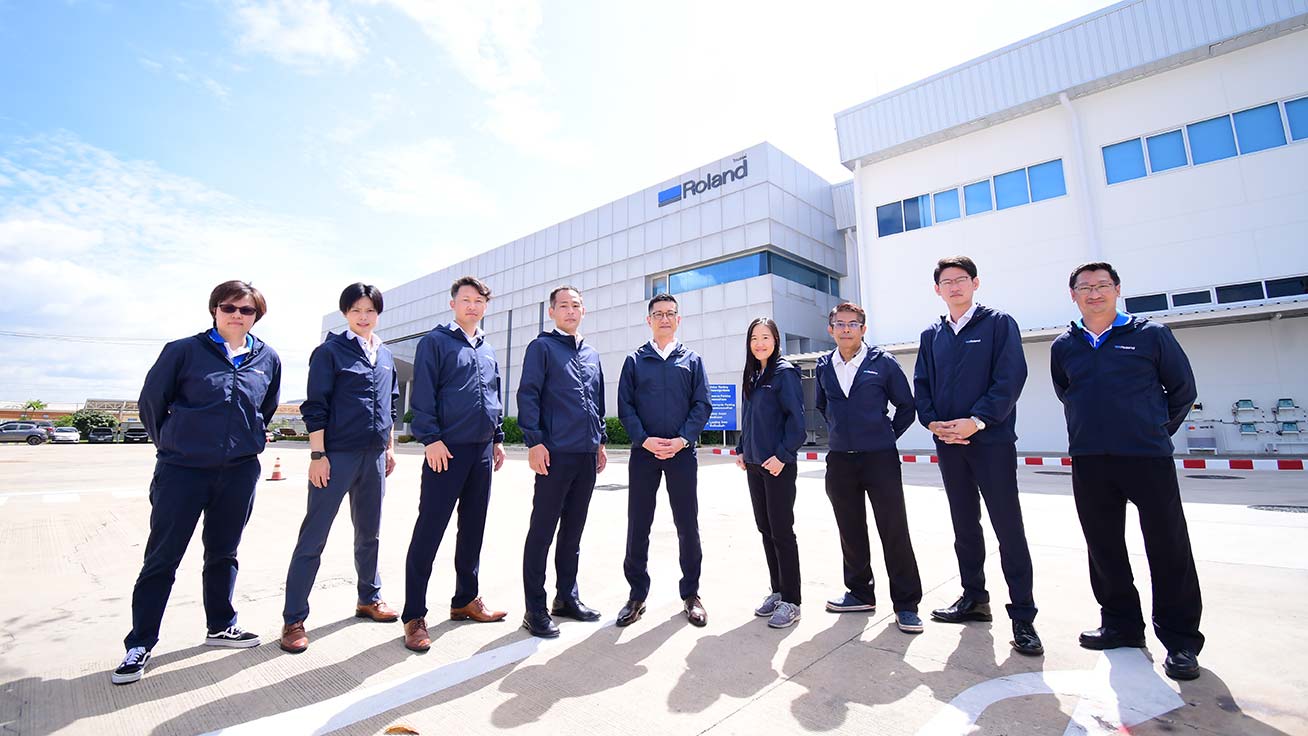 Thai managers and Japanese staff in charge of production and procurement at the factory pose for a commemorative photo.

Watch a digest video of the events here.