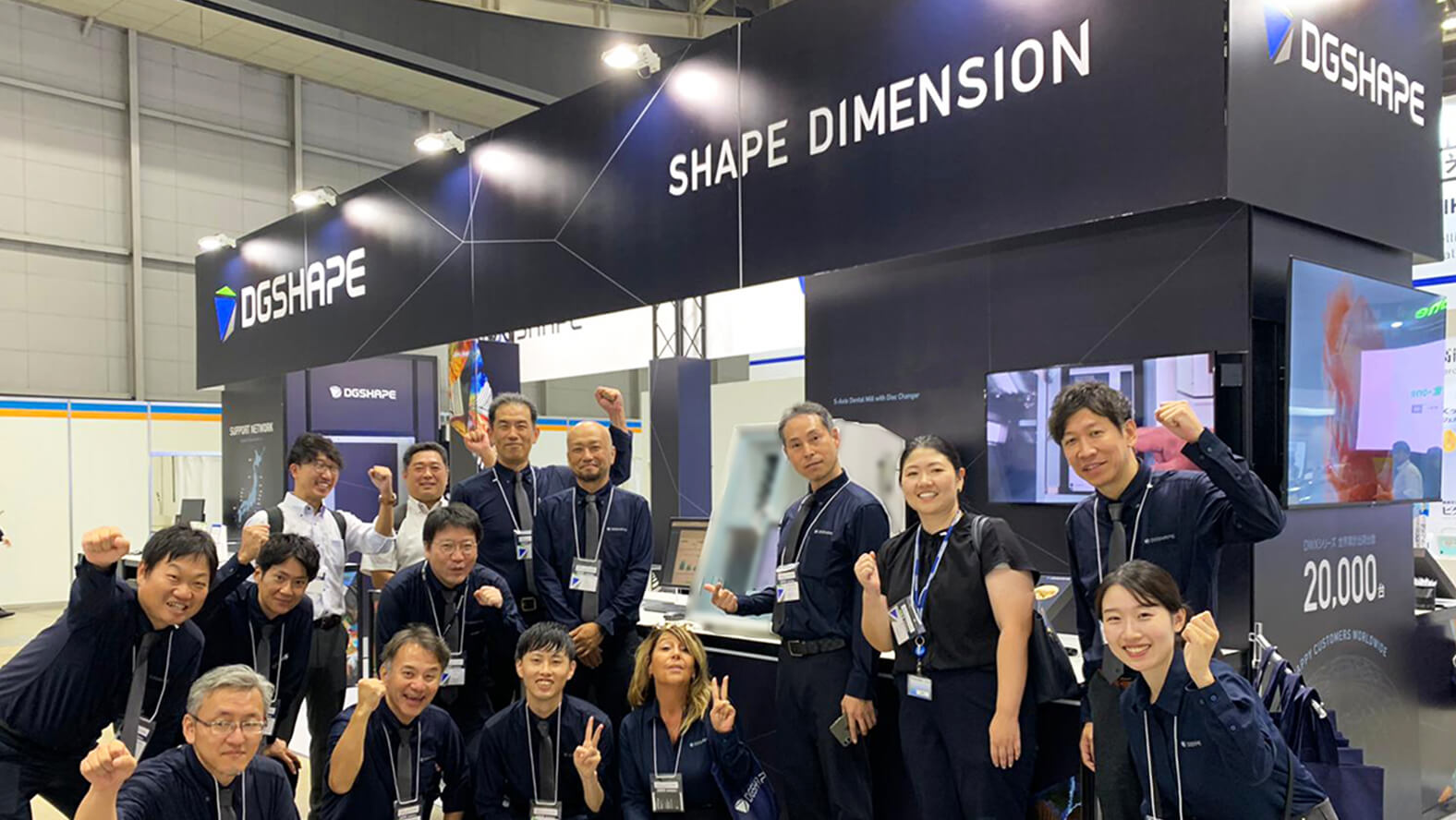 DGSHAPE Returns to World Dental Show After 5 Years
10/17/2023 Corporate Activities, Events & Tradeshows
The 9th World Dental Show 2023 took place from September 29 to October 1, 2023, for 3 days at Pacifico Yokohama in Yokohama City. DGSHAPE Corporation, a subsidiary of Roland DG, participated in the exhibition. The World Dental Show is Japan's largest dental exhibition, featuring approximately 300 companies showcasing dental medical equipment, computer-related technologies, materials, and more. It serves as a hub for the latest information in the dental industry. Various seminars organized by exhibiting companies were also held. Normally held once every four years, this edition took place after a gap of 5 years due to the impact of the COVID-19 pandemic.
Latest product lineup and solutions showcased
At the DGSHAPE booth, the latest model dental milling machines, related applications, and services were introduced. The booth showcased cutting-edge digital denture solutions achieved through precision milling. External speakers were invited and a total of 10 seminars were conducted over the three days. Visitors, including those unfamiliar with DGSHAPE, those already familiar with the products, and those considering equipment upgrades or expansions, attended the booth, making it a successful event.
Participation in exhibitor seminars
DGSHAPE's Nagashima and Yoshioka took the stage and served as seminar speakers on two topics: (1) "CAD/CAM Denture Production Solution Using Resin for Denture Base" and (2) "Get the Key to Improved Productivity! Leveraging Data Usage to Unlock the Potential of Milling Machines."
DGSHAPE will continue to dedicate its efforts to the development of digital solutions shaping the future of the dental industry, including the DWX series dental milling machines, digital denture solutions that have garnered attention in recent years, and operational management application DGSHAPE CLOUD which supports business efficiency through IoT technology.