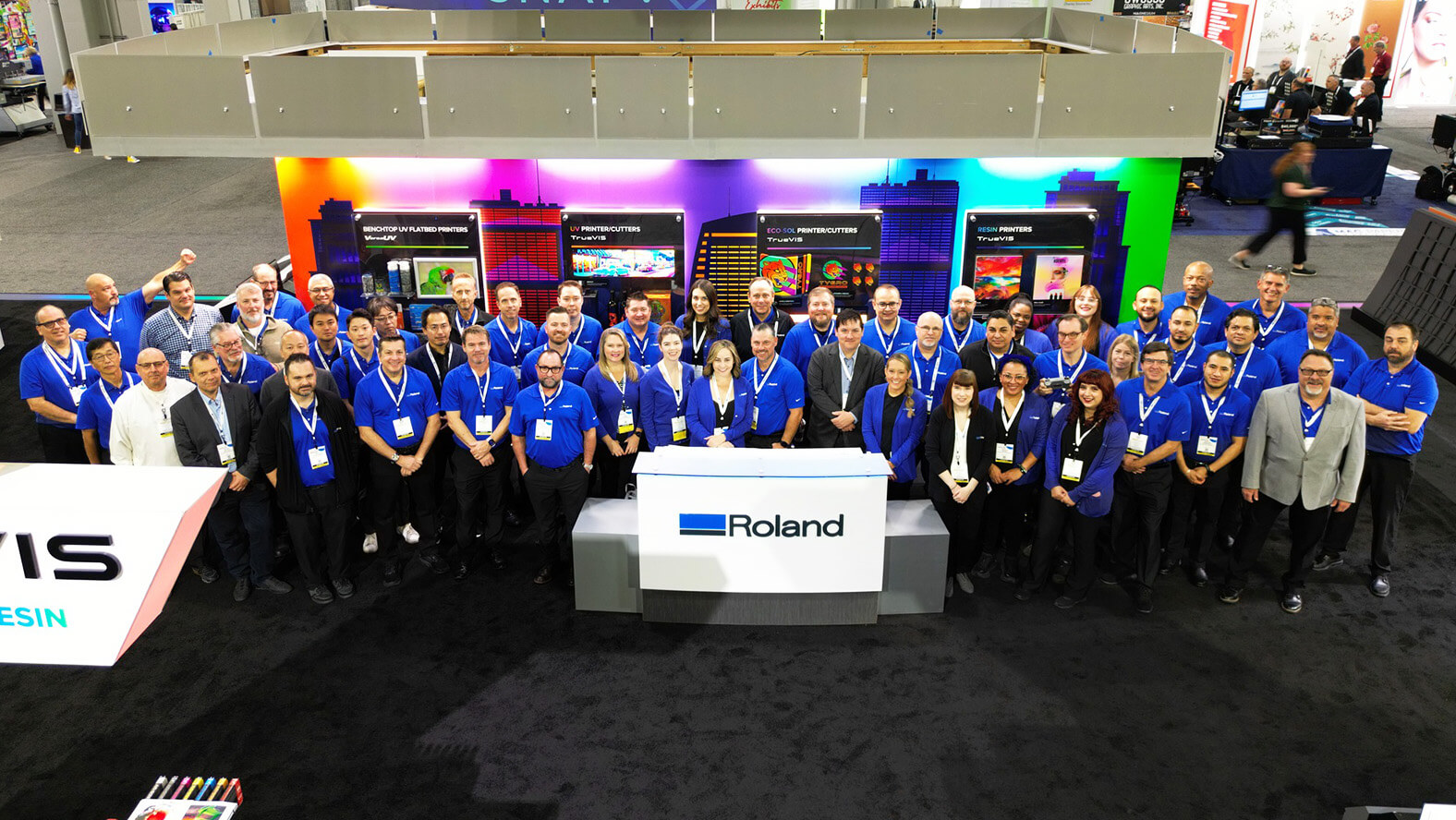 Roland DGA and DG DIMENSE Make Their Mark at the PRINTING United Expo
10/27/2023 Corporate Activities, Events & Tradeshows, Digital Printing
Roland DGA Corporation and DG DIMENSE took part in the prestigious PRINTING United Expo, which was hosted in Atlanta from October 18 to 20, 2023. PRINTING United Expo stands as one of the most significant trade shows in the American printing industry, known for showcasing and promoting the latest printing and graphic technologies, including printing techniques, graphic communications, digital printing, textile printing, packaging, label printing, 3D printing, and related fields.
DG DIMENSE's pre-expo hospitality event
The day before the PRINTING United Expo officially began, members from Roland DGA Corporation and DG DIMENSE convened for a special pre-expo meeting. Aleksey Etin, DG DIMENSE's CEO, introduced the company to the Roland DGA team. The team members were excited by the innovative DG DIMENSE solutions, showing great enthusiasm and motivation.
Following the meet-up, a Hospitality Event was organized for dealers, with approximately 20 dealer companies participating. The collaborative efforts between Roland DGA Corporation and DG DIMENSE received a positive response from many of the dealers in attendance.
Roland DGA booth displays expanded TrueVIS series brand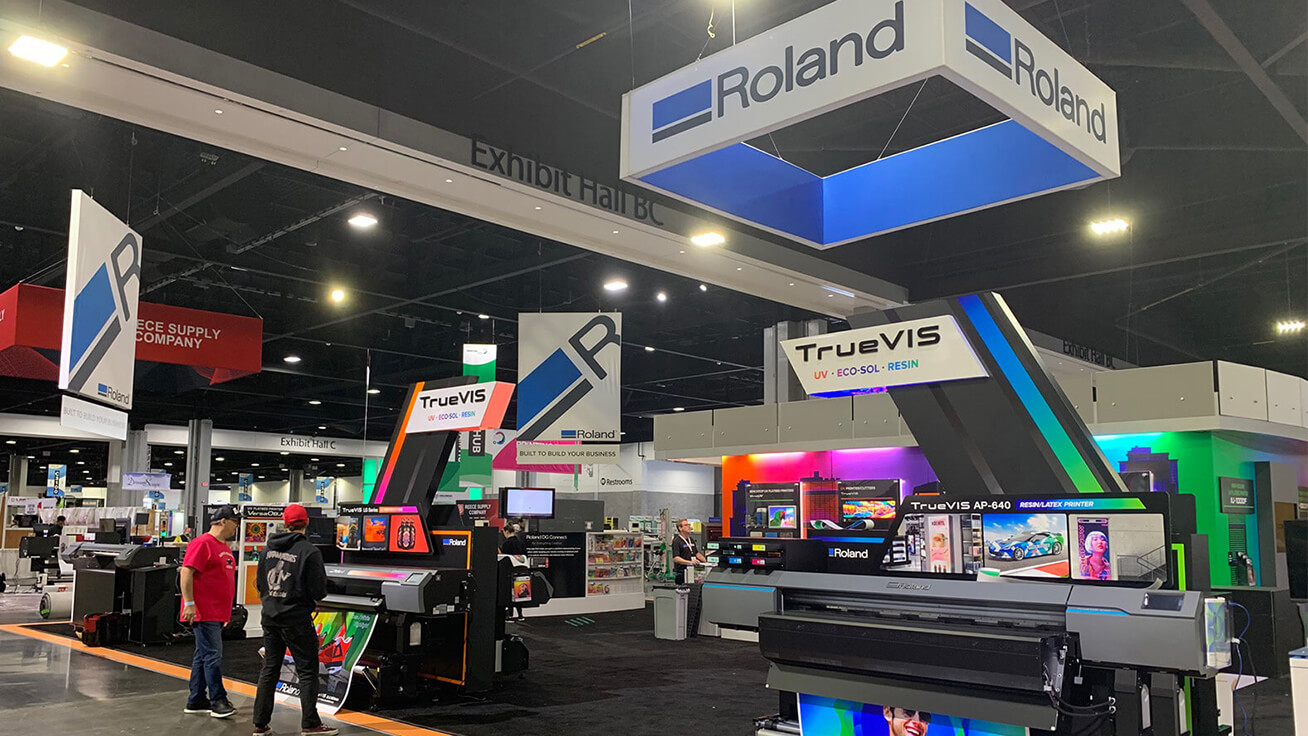 The booth design for this expo harmonized with the branding of the TrueVIS series. The carpet was in black which accentuated the booth graphics with their vibrant fluorescent colors, creating a colorful and eye-catching presentation. In a sea of relatively chic booth designs at the PRINTING United Expo, Roland DGA's booth stood out prominently.
Moreover, the Roland DGA booth was strategically placed along the main thoroughfare of the venue, featuring the flagship models AP-640 and LG-640 inkjet printers, which garnered considerable attention.
The AP-640, with its remarkable color reproduction using only CMYK inks, left a strong impression on those considering resin printers. The LG-640, known for its high-color gamut UV printing using red and orange inks, as well as for its printed samples highlighted with transparent and white inks, became a popular attraction within the booth.
Car wrapping garners attention
A popular feature at American exhibitions, the car wrapping corner featured demos by TrueVIS users, drawing considerable interest. A live demo wrapping of an actual vehicle used by NASCAR's Richard Childress Racing (RCR) was conducted. On October 19, a special event was held to fully wrap a race car that would soon compete in a race, further boosting the excitement.
Showcasing the latest desktop printers
The new BN2 series compact printer/cutters were prominently positioned in the corner of the main aisle, each accompanied by large video displays for better visibility of the software in use. Two transfer machines for Direct-To-Film (DTF) printers were on display, with live transfer demos to engage the audience.
At this PRINTING United Expo, a gallery near the central reception in the booth allowed visitors to view a wide range of samples, showcasing the potential of our product lineup.
Roland DG remains committed to providing exciting solutions to the world through a variety of applications in the future.