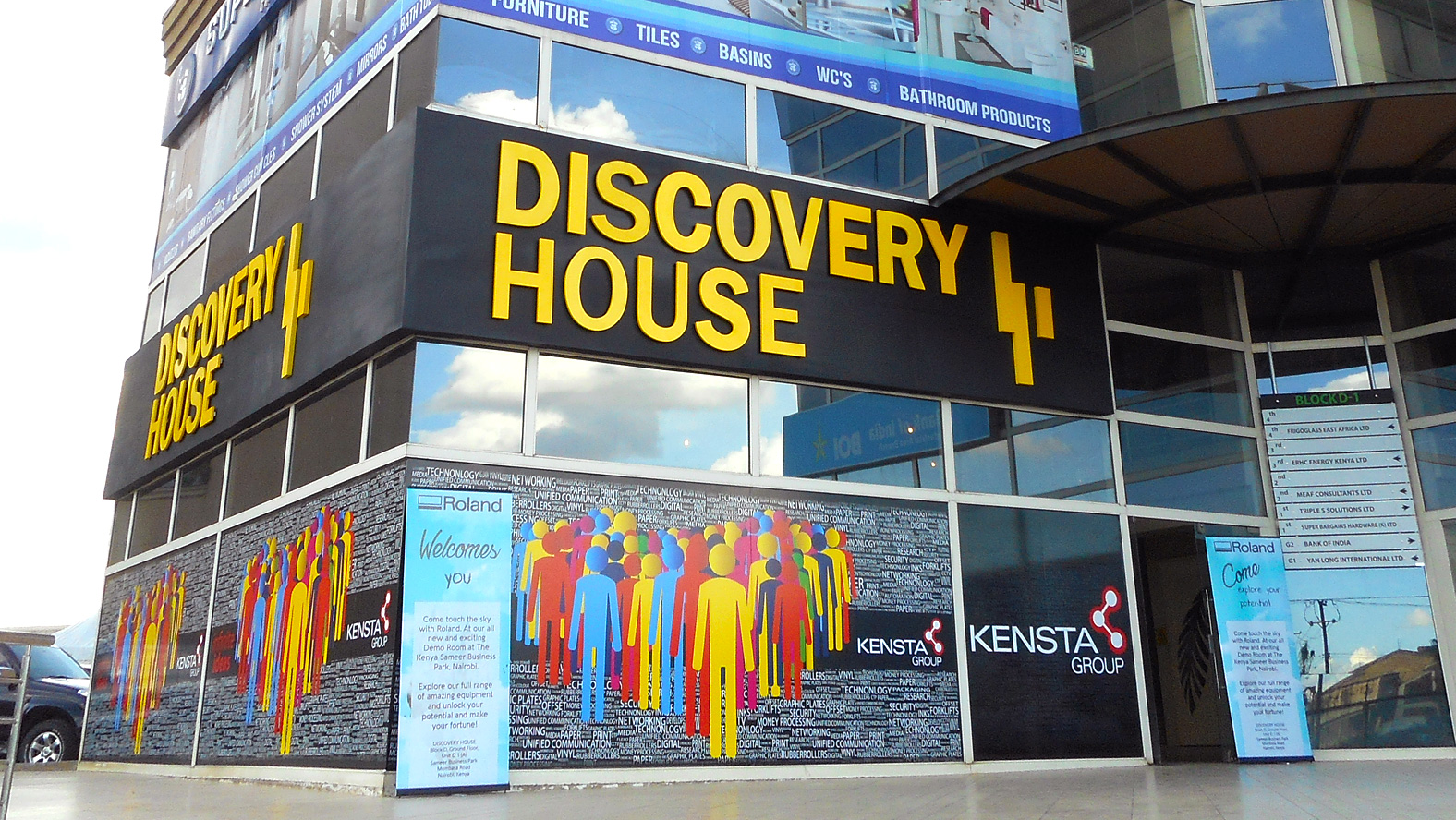 Introducing "Discovery House" in Nairobi, Kenya!
Today we'd like to take you on a tour of "Discovery House" that was opened in Nairobi, Kenya, earlier this year. Discovery House has been set up as a demo center, where visitors can get a feel for the potential of Roland's products. There's some 20 different models available to try with, including wide-format inkjet printers, as well as vinyl cutters, 3D milling machines, 3D printers and engraving machines. Until now, the only way customers in Kenya and other east African countries could get detailed information on products was to check brochures and the website. Now they can actually use the demo models and get a feel for the printed samples available at Discovery House, as well as get more advice from sales staff to help them decide which model might best suit their requirements. Discovery House is located close to Jomo Kenyatta International Airport, the regional airport in east Africa, which makes it ideal for customers on business from neighboring countries like Tanzania and Uganda to drop by and take a look.

Discovery House was opened by Kensta Group with the help of Telpro Management (Pty) Ltd., the master distributor in the sub-Sahara and Africa region, and is the first facility of its kind in east Africa. More than 100 users came along to the opening ceremony held in April, and 10 media outlets including local TV stations covered the event. Kensta Group CEO Priyesh Shah (photo below, left) greeted the crowd and encouraged people to visit by stating "Discovery House is more than just a demo center; it is a knowledge center full of inspiring business ideas, and it is also a training center where those ideas can be brought to life. Today's digital printing technology can print on many different substrates and the only limit is your imagination. There is no charge to be inspired by Discovery House, so come along and visit us."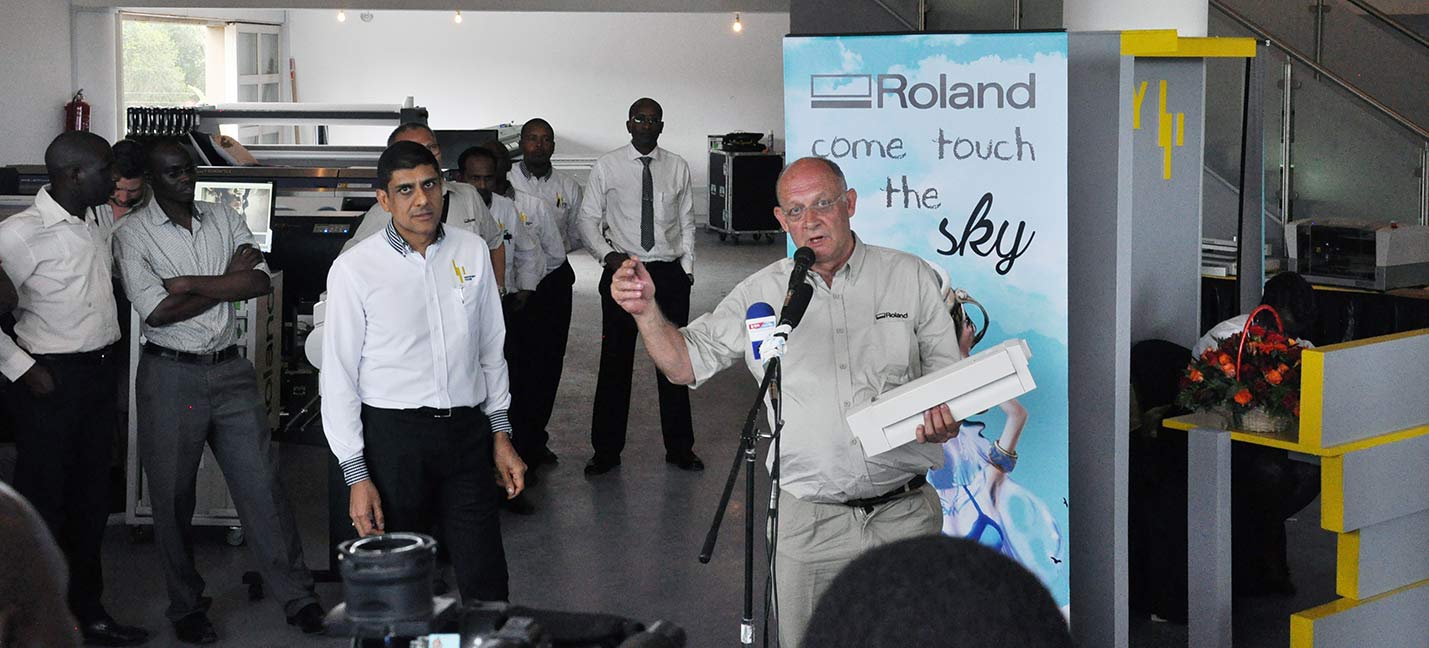 Telpro Management (Pty) Ltd. Managing Director Bob Glenister (photo above, right) went into detail about the STIKA SV-12 cutting machine he held in one hand, "Roland DG's cutting machines can be purchased for as little as $400, and we have many customers in Africa who started the business of producing signs and graphic with using this $400 model. Many of them have grown up to own multiple wide-format inkjet printers and continuing expanding their business with them. I think the options available from Roland DG make it one of the obvious choices for entrepreneurs."
Tatsunori Hoshino, general manager of Sales Development, Global Sales & Marketing HQ for Roland DG also dropped by and greeted the crowd in some Swahili, stating "I am so excited about this new demo center where visitors can learn more about our products. I hope that Discovery House can inspire our customers in Kenya and east Africa, and make a positive boost to business development."
The market for wide-format inkjet printers for signs and graphics is growing in Kenya, and there also seems to be strong interest in innovative technology and its applications to achieve and add higher value to business. UV-LED printers and printer/cutters are popular with visitors to Discovery House. The demo center is sure to play an increasingly important role as an "inspiration center" into the future!